Ducati boss Davide Tardozzi has apologised to 2021 MotoGP championship runner-up Pecco Bagnaia after a disastrous season-opening Qatar Grand Prix weekend.
Pre-season title favourite Bagnaia didn't just crash out of the race, but took fellow Ducati rider Jorge Martin with him in the process.
However, while he admitted that the crash itself was the fault of over-riding the bike, Bagnaia was quick to pin the blame for the entire poor weekend not on himself but on the way in which Ducati has prepared him for the season.
He said there has been too much focus spent on development testing and not enough on finding a way for him to be comfortable on what at first appearances wasn't a radically different new 2022 spec of bike.
It's become increasingly clear that this wasn't the case beneath the skin, though, with a dramatic reversion to the first hybrid testing spec of engine rather than the full 2022 one at this weekend's Lusail race.
And, with that change and others, Bagnaia wasn't in any doubt about what has gone wrong for him in the lead-up to the opening race of the season.
"In the past, it wasn't like this," he explained. "You had satellite teams, independent teams, who worked more on these things.
"I am not a tester. I am here to win. I am here to concentrate on riding in the best way possible, and looking at the testing we only had five days of it and we should use them to test, not the race weekend.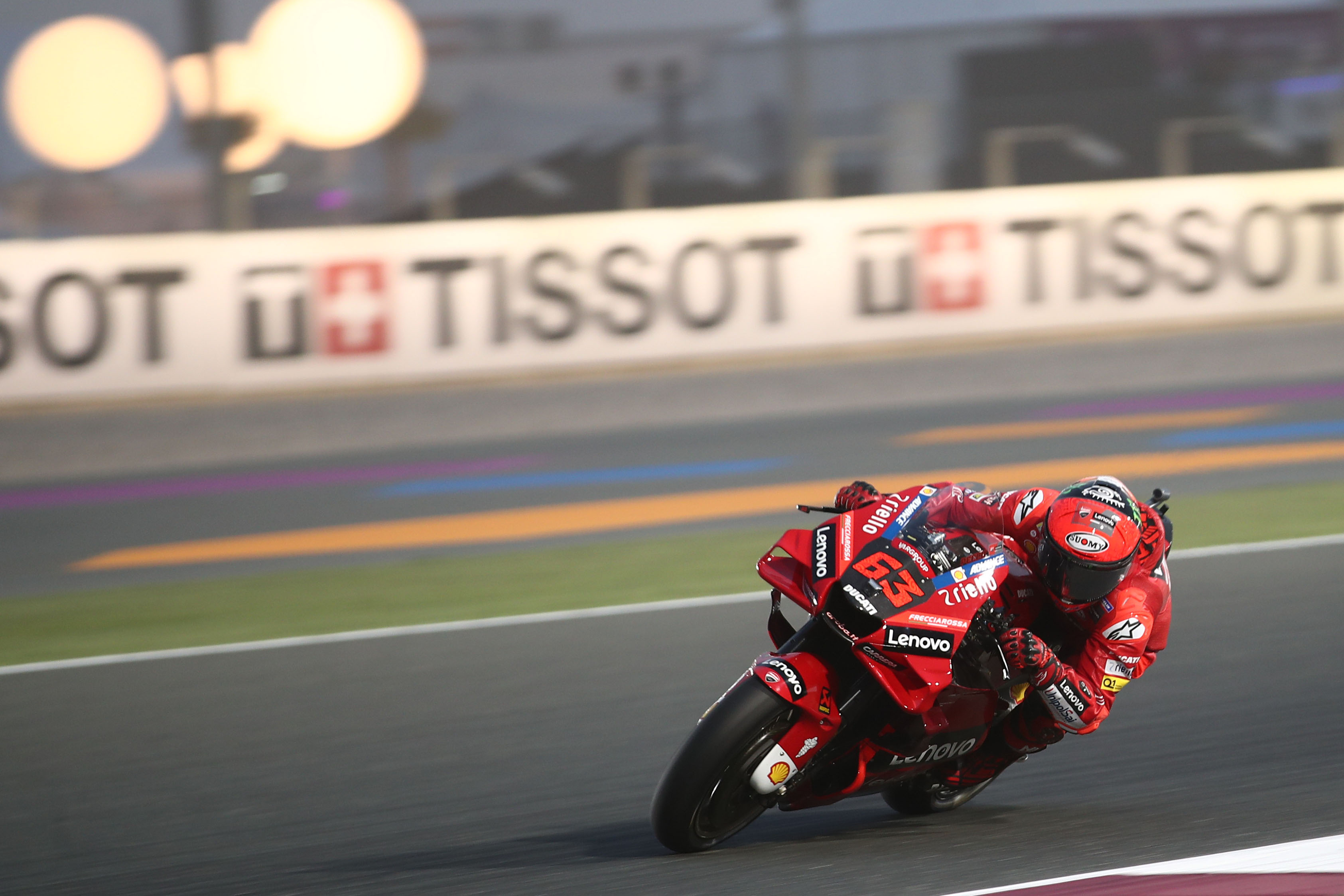 "If we decide to work like this, it is obvious that it will be more difficult to reach results like last year.
"I really need to be concentrating on adapting my riding style to the bike, and in this moment I feel like last year again now but I still wasn't ready for the race.
"The setting was not OK for the track, the electronics weren't OK. We weren't ready.
"I know that the task of a factory rider is to work, but if we want to win, then we have to be more concentrated during the race weekend on me.
"I've asked to work like we did last year, because in Austria we decided a setting and from that moment I didn't touch anything on the bike, I just concentrated on me.
"They can give us something better, but if we don't have time to adapt to it we can't go faster."
That's a bold statement for a factory rider to direct to their team, especially after a single bad weekend at the opening round of the season.
But it's not been met with any anger from Ducati's management.
Speaking exclusively to The Race afterwards, Ducati team manager Tardozzi, rather than being angry with his rider for his comments, instead issued an apology.
He admitted Ducati had got things wrong in the build-up to the race and that its job now was to build the environment and the bike Bagnaia needs to return to 2021's winning ways.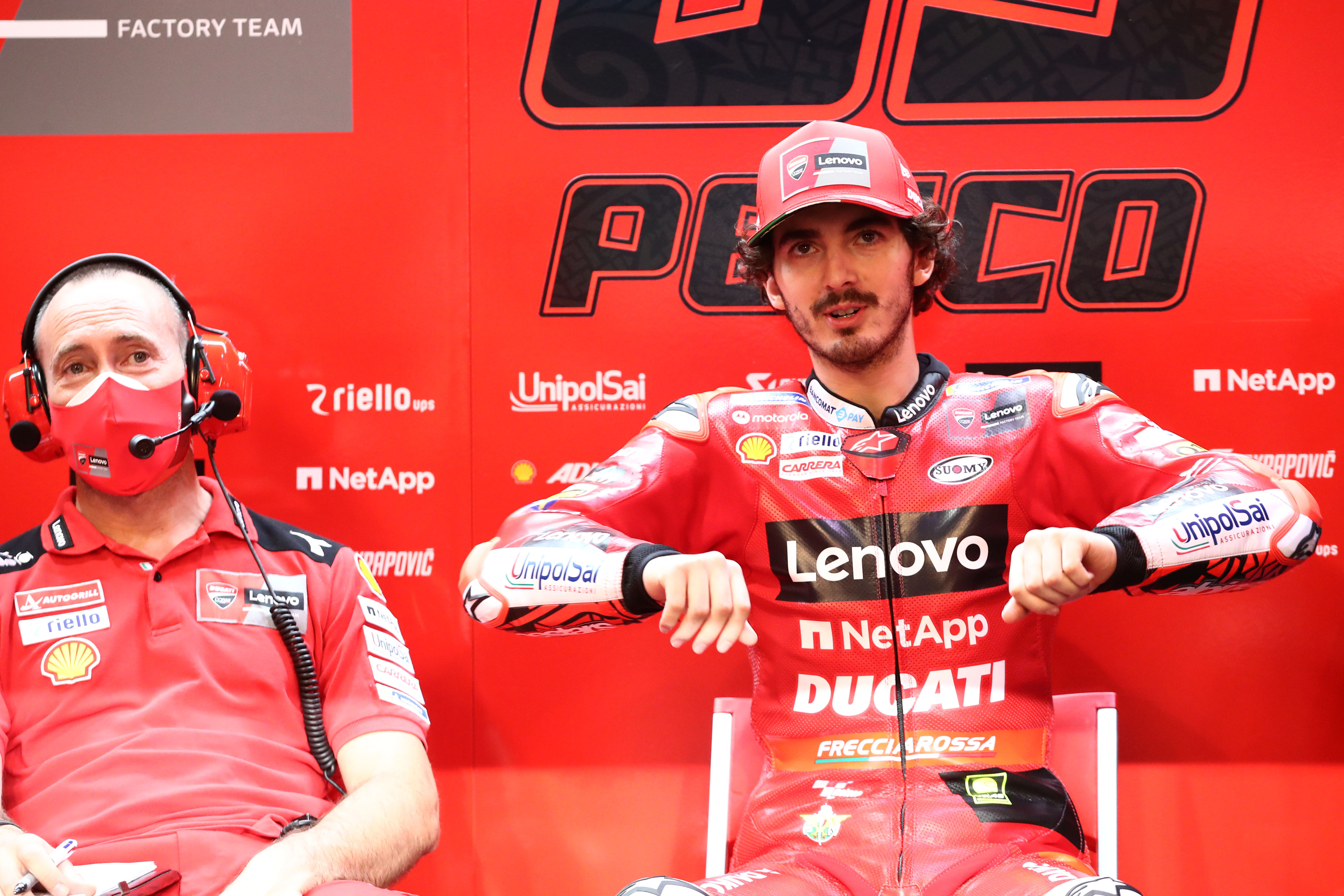 "What happened wasn't acceptable, and that's something we have to think about," World Superbike race winner Tardozzi admitted to The Race.
"We have to understand it and make a self-criticism to try and recover all the problems.
"I think that we've made some mistakes, and it can't happen a second time."
Asked about Bagnaia's comments that Ducati had been focused too much on development testing, Tardozzi replied: "That is possible. We trust 100% in Pecco, and we think that he will be our rider for the next three years so we have to trust him.
"He is a very, very nice team player and a very fast rider, so we think that if we give him what he deserves – concentration, a bike that lets him ride without problems – then he will be on the top in every race.
"It was our fault, not Pecco's."
Ducati still won the race with its old-spec bike, thanks to Enea Bastianini and the Gresini team.
Bagnaia's team-mate Jack Miller had to retire his bike having suffered from a loss of power from the start.