Andrea Dovizioso is seemingly emulating the approach to retirement of fellow Italian MotoGP veteran Valentino Rossi – by admitting at this week's RNF Yamaha launch that his future aspirations in the sport largely depend on how the 2022 season turns out.
Echoing the thoughts shared by Rossi in the lead up to his own retirement decision at the end of 2021, Dovizioso says that what happens next is dictated by whether he's having fun more than anything else.
Dovizioso returns to MotoGP on a full-time basis this coming season after half a year out in 2021.
After failing to renew his contract with Ducati, he instead opted for a sabbatical that ended halfway through last year when Maverick Vinales spectacularly left the factory Yamaha team, which then promoted Franco Morbidelli and created a space for Dovizioso at the then-Petronas Yamaha satellite squad.
Returning for the final five races of the season and scoring a best finish of 12th as he re-adapted to the Yamaha after eight years on Ducatis, he promptly signed up for the reborn RNF Racing team for 2022 on a one-year deal that means his MotoGP presence is only guaranteed until the end of the season.
So he's going into this year uncertain exactly of where his future lies, despite the hopes and dreams of team boss Razlan Razali, who insists Dovizioso will fight for the title.
Instead, the Italian has downplayed those aspirations, admitting that he's not yet sure where his level will be when the new season kicks off – but well-aware that his performance will determine his future.
"It has been a strange year, this past year, and it'll be a strange year this year too," he said at the team presentation, "because I don't have any [long-term] programme. This is the reality, and it's not because I don't want to speak about it.
"I'm really living this season like it's my last season because I don't know what will happen. Everything is always related to the result, and if the result will be very good it's not a problem! If the result is not that good, it is.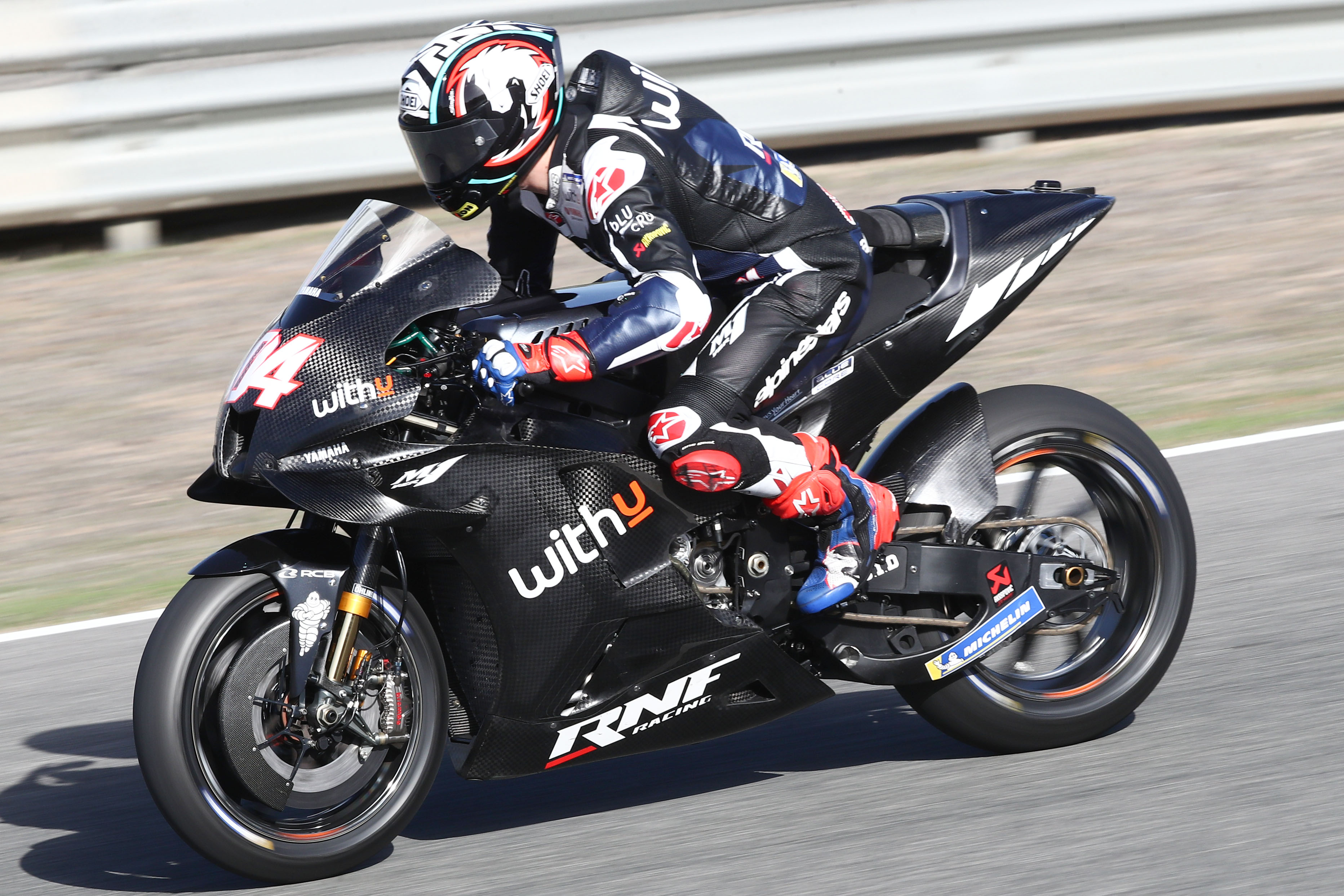 "I'm really relaxed about that, and taking the season like it is the last season, not because it will change my approach – that's not something you can just decide – but because I'm completely relaxed in this situation.
"I don't have a contract for next year, but I don't want a contract in this moment because I don't know what I would like to do.
"For sure everything is related to the result, because if you are fast you enjoy it and if you are not fast you don't, especially in this moment of my career. That's why I'm totally relaxed."
While Dovizioso – who turns 36 this season – has effectively replaced Rossi as the 'veteran' rider of the team and the elder statesman on the grid, there is a major difference in that the latter's destiny was firmly in his own hands. It wouldn't have been difficult for Rossi to remain on the MotoGP grid this year had he chosen to continue – not least because he's got his own team in the premier class.
Dovizioso, however, likely doesn't have that luxury. For one thing, the exact identity of the Yamaha satellite team in 2023 is unknown with RNF only having a one-year deal at present. And there's the ongoing speculation that Yamaha is hoping to poach KTM's Raul Fernandez, and Yamaha's World Superbike champion Toprak Razgatlioglu has made his ambitions of a MotoGP switch no secret.
This could leave no room for Dovizioso even if he's enjoying his MotoGP return, and his options are likely to be non-existent elsewhere.
But there's one thing that he is sure of – that not knowing how much longer he has left on the grid means that despite the challenges of the year ahead, he can't rest on his laurels and use 2022 to finish the learning process on the Yamaha but instead needs to be firing on all cylinders regardless of the circumstances.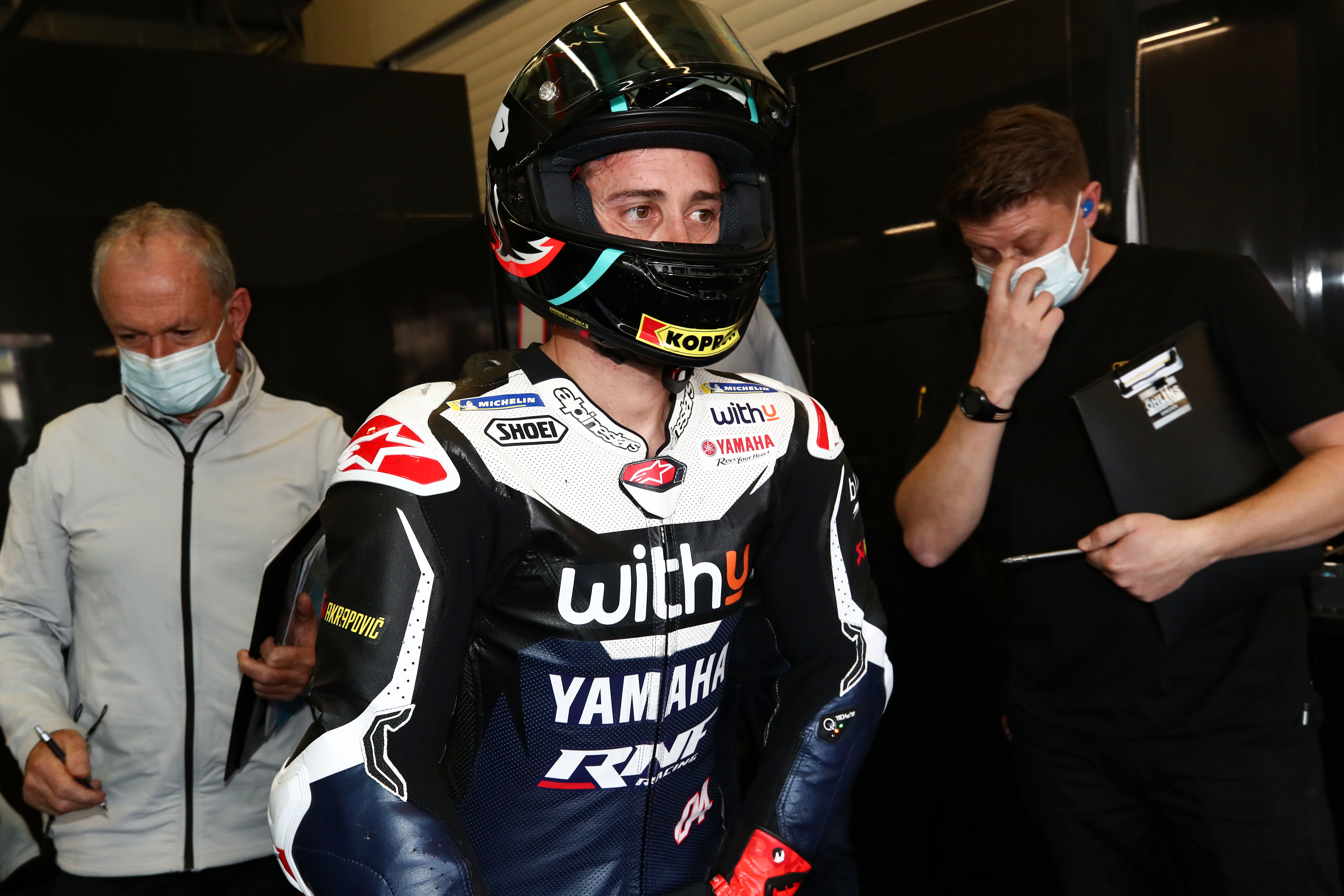 "I'm working to try to adapt to this bike because it's so different," Dovizioso told MotoGP.com. "I finished the season in a good situation with a good feeling, but still not wonderful – and this is what we have to achieve in the pre-season.
"We will have just two days [of Sepang testing], not three like in the past, but we have to use the Malaysia test in the best way."
And regarding his team's stated aim for him to fight for the title, he concurred it was "the reality" despite his own uncertainty about whether the performance will be enough.
"I don't know if it will be possible, but… I have a factory bike, this means you have to fight for the championship," he said, chuckling. "Let's see how the test goes."