When the chance to become a MotoGP rider for 2022 was first offered to Turkish World Superbike star Toprak Razgatlioglu earlier this year, there was some surprise at his decision to reject the premier class in favour of remaining in the production bike series.
But, given the chaos within Yamaha's grand prix effort since then, might there still be a chance for him to find a route to the grid next season?
Razgatlioglu turned down the chance to head to MotoGP earlier this year when the chance to move to satellite team Petronas Yamaha was first offered to him, electing to remain in the WSB championship instead – and stating that while a switch to MotoGP wasn't something he was ruling out in the future, his more immediate priority was on winning a world championship in his current paddock.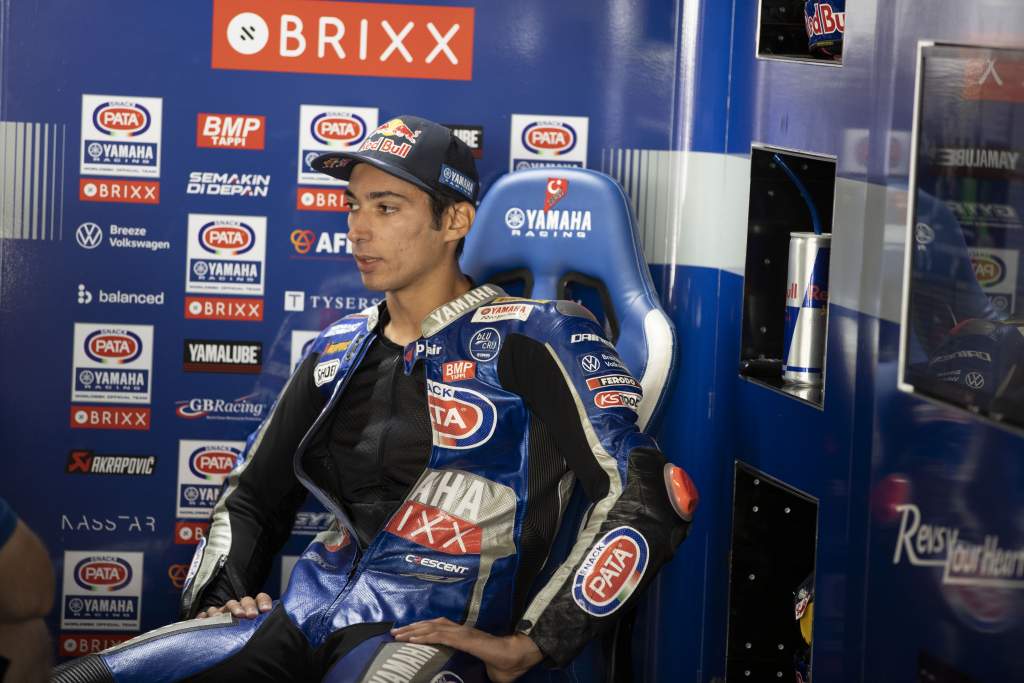 "I like the WorldSBK paddock, and I'm happy racing here," he said when extending his contract for another two years. "Maybe MotoGP is something I will think about in the future, but for now I am focused completely on getting the job done here in WorldSBK."
However, there have been two significant developments since that deal – agreed directly with Yamaha and presumably with some sort of option to move him across to MotoGP should both parties desire – was signed, and those big changes could mean that things are far from as clear cut as they seem.
Firstly, there's the current Superbike championship situation. When the Turk extended his deal back in early July, he was leading the championship – but by a mere two points from dominant six-time title winner Jonathan Rea.
😱 @jonathanrea IS OUT!#PRTWorldSBK 🇵🇹 pic.twitter.com/QomDyrRPtZ

— WorldSBK (@WorldSBK) October 2, 2021
There's been a big swing since then, though, with a dramatic opening race at this weekend's Portuguese round of the series handing victory to Razgatlioglu as Rea crashed out – and extending his lead to 45 points.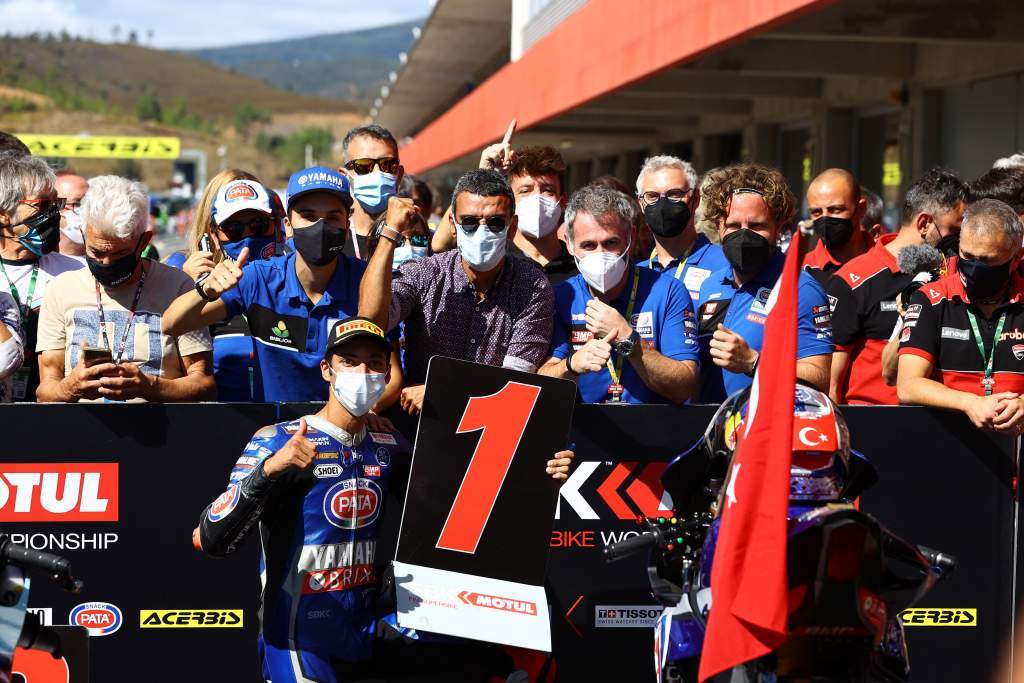 Two races this weekend and two further rounds remain on the calendar on paper, but with the final weekend of the season at Indonesia's new Mandalika Bay track still far from certain given the progress of construction work at the brand new venue, it could be that there are now only 99 points left on the board – with the momentum firmly in Razgatlıoğlu's favour.
Whether being champion already in 2021 would be enough to convince him to make the move earlier than planned remains to be seen – but there is one thing that is for sure: the chaos that has gone on within Yamaha's MotoGP project in the past few months may well have bought the Iwata firm some time to consider its options.
Firstly, the unexpected and controversial departure of Maverick Vinales mid-season and Franco Morbidelli's subsequent promotion to the factory squad to replace him meant that there was not one but two seats open at the satellite team following the news of Valentino Rossi's retirement.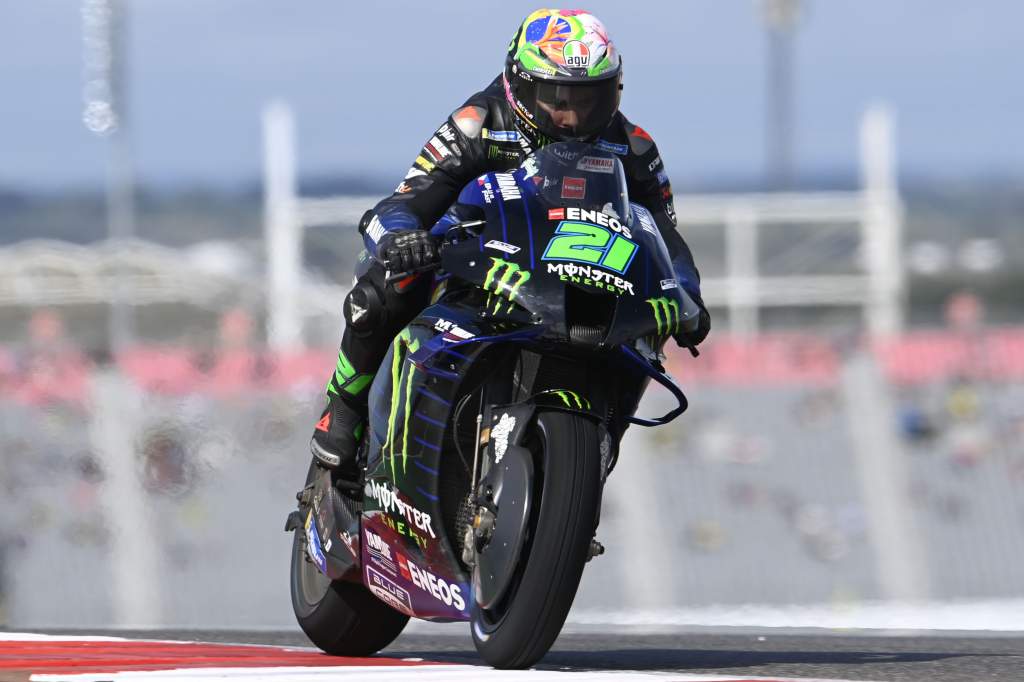 Then came the shock departure of Petronas as title sponsor of the Sepang Racing Team outfit – and the chaos that has engulfed the squad since. Initially set to be taken over by a joint venture of team principal Razlan Razali and Johan Stigefelt, it seems that the Malaysian has launched something of a coup to take sole control from the former grand prix racer Swede.
As the team was searching for new title sponsorship for 2022 (and wooing energy provider WithU to take over from Petronas), Andrea Dovizioso was quickly snapped up as one of the team's riders to ensure an Italian name on a bike that's hopefully going to be sponsored by an Italian company.
However, with rumoured second rider Darryn Binder (currently in Moto3 for the team) believed to have secured his place through some contract conditions that originally pledged him a Moto2 move until that part of the team was dissolved, it seems like Razali's takeover has ended those ambitions by cutting Stigefelt out and rendering Binder's contract with him null and void.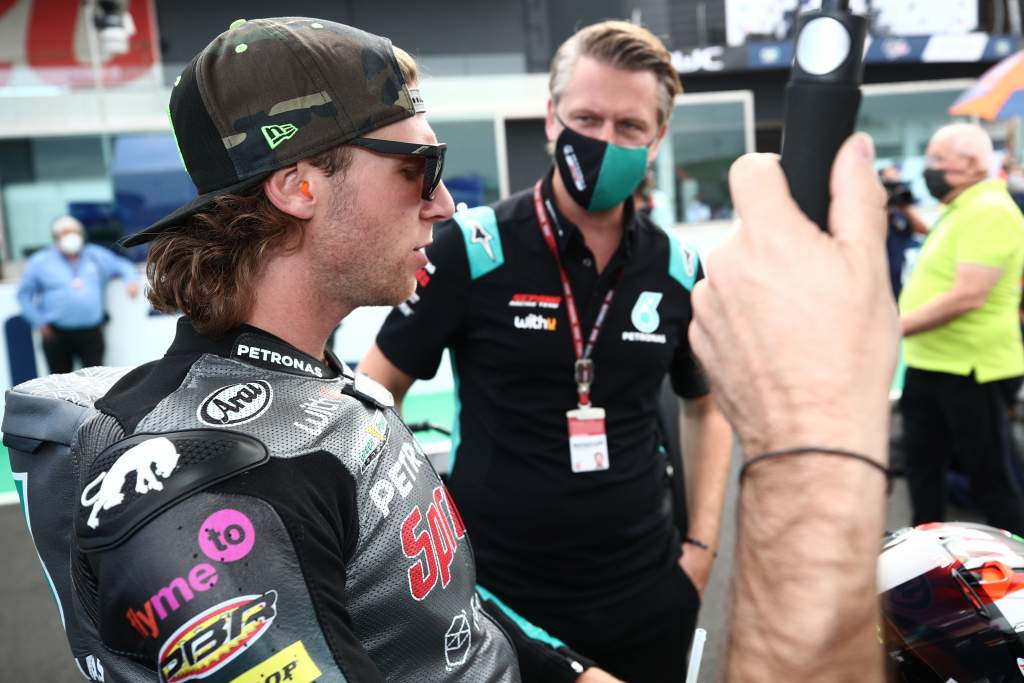 That would mean that the oufit still very much in the market for a second rider – and while Razgatlioglu might not have been interested in making the move to the team back in July when a maiden world title was only an ambition and not a strong possibility, it could be that his thinking has changed in the intervening three months.
Equally important is that another hurdle that worked to prevent the 24-year-old from jumping at the chance has potentially also been solved. It's believed by The Race's sources in the paddock that the financial terms initially offered by SRT, knowing that a split from Petronas was imminent, were significantly lower than even the salary that Razgatlioglu currently earns from Yamaha in WSB.
However, with Yamaha set to save upwards of multiple millions of Euros in 2022 by not having to pay Vinales' salary (with Morbidelli believed to be earning significantly less),  it's already shown their willingness to invest that cash elsewhere by signing up Dovizioso on a contract direct with the manufacturer and not the team.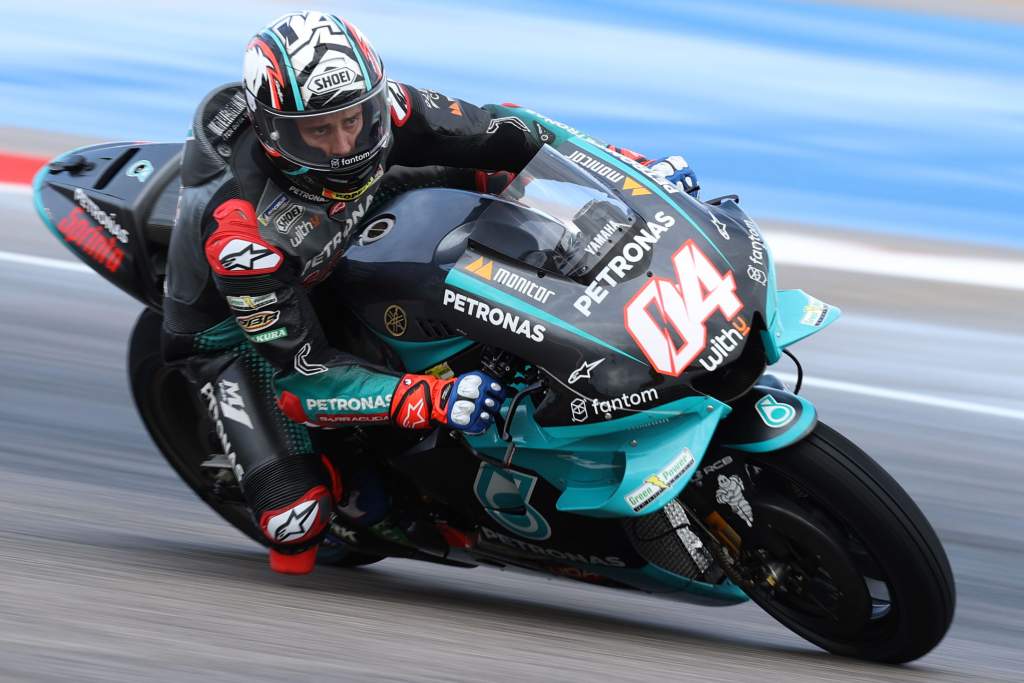 Should some more of that money be invested in tempting Razgatlioglu away from production machinery, then it could be another roadblock that's been overcome. It's also probably a sensible business decision for the manufacturer, given what the Turkish rider would bring to the championship for Yamaha.
The brush is back!🧹

Nothing like a nod to history, right?@toprak_tr54 🤝 @ValeYellow46 #PRTWorldSBK 🇵🇹 pic.twitter.com/CeabtWRIrL

— WorldSBK (@WorldSBK) October 2, 2021
A natural showman who has made a mark on WSB this year not just with hard but exciting riding, but also with stoppies, wheelies and showboating, he's been an integral part of making the 2021 championship the most exciting in a decade as he's taken the fight to Rea – and MotoGP will be keen to capitalise on that entertainment factor by exploiting any opportunity to promote him as quickly as possible.