When it was announced towards the end of the 2014 season that Moto3 rider Jack Miller would make the move directly from the lightweight class to MotoGP in 2015, it was met with widespread incredulity and shock from pretty much the entire paddock, despite his impressive record in Moto3.
At the time the announcement was made that he had signed a three-year contract directly with Honda and would join Lucio Cecchinello's LCR team for the following year, completely bypassing Moto2, Miller was at the very least a Moto3 frontrunner.
Fighting against Alex Marquez and Alex Rins for the championship in only his third year in the class, he ended 2014 as a six-time race winner and eventually lost out on the crown to Marquez by a mere two points.
But while his success in Moto3 at the time somewhat tempered Honda's exceptionally unusual decision to move him up – the first time in modern history that such a jump had been attempted – the amount of shock that greeted the announcement reflected just how big a mountain Miller had ahead of him to climb.
That's why it's hard to see yesterday's news that Darryn Binder will repeat Miller's step up directly to MotoGP in 2022 with the newly-formed WithU-backed RNF Yamaha team as anything other than ridiculous when you compare the South African's Moto3 record to Miller's.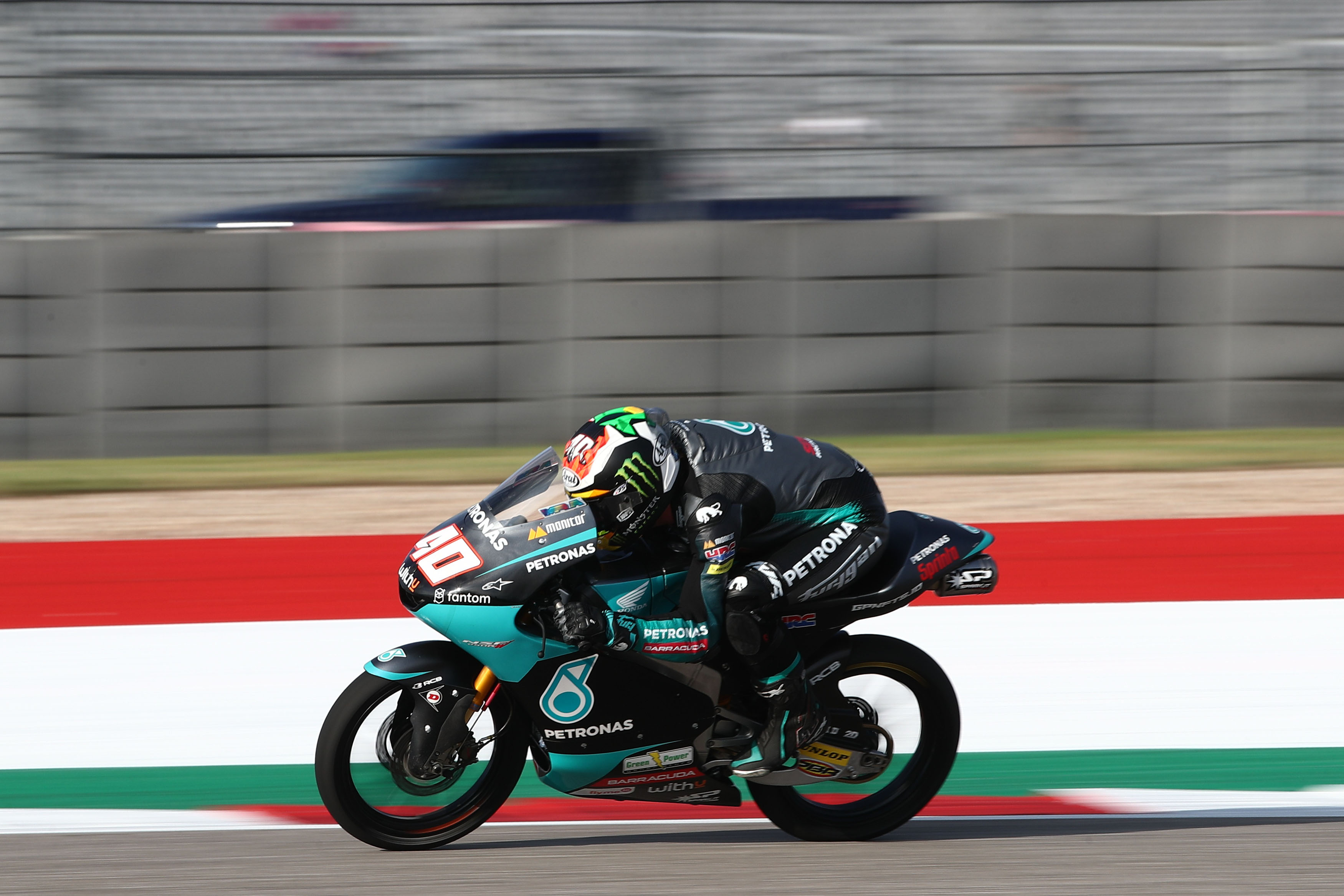 There is no title campaign in Binder's recent CV. In fact, there is only a single victory from seven full seasons of Moto3 racing now, coming last year at the Catalan Grand Prix.
Not only has he never fought for a title but his third and second place finishes at the opening two Qatari races of 2021 are also the only time in Binder's Grand Prix career that he has consecutively finished on the podium – and he backed that up with three straight no-scores.
Beyond his racing record, it's not even as if he has an impressive record elsewhere of riding large capacity bikes, with a single test on a Yamaha Austria endurance-spec R1 at Brno coming earlier this year to give him his first taste of 200 plus horsepower; hardly an apprenticeship for factory Yamaha MotoGP equipment.
Everything else aside, in the long run, it's questionable whether jumping directly between one class and another without the middle ground of Moto2 turned out well for Miller's career, given that his opening season in MotoGP, on an underpowered and uncompetitive customer-spec Honda RC213V-RS, was hardly anything to write home about.
Only six times in the points from 18 races, Miller crashed out more than he scored in his debut season, eventually managing to scrape just 17 points and finish the season in 19th place.
So the chance that Binder will manage to make any impact on MotoGP next season is a very slim one indeed, given that he comes into the class with a much more inconsistent record than Miller had despite spending double the time in Moto3.
Even worse is the fact that Binder on the bike means that one of the best machines in MotoGP is being denied to a rider who would have a real chance of impressing on it.
Obviously the most likely candidate there is Turkish star Toprak Razgatlioglu (pictured below), who looks set to shortly be the 2021 World Superbike champion – but while it should be a Yamaha priority to get him to MotoGP, there are plenty of other deserving candidates in the interim.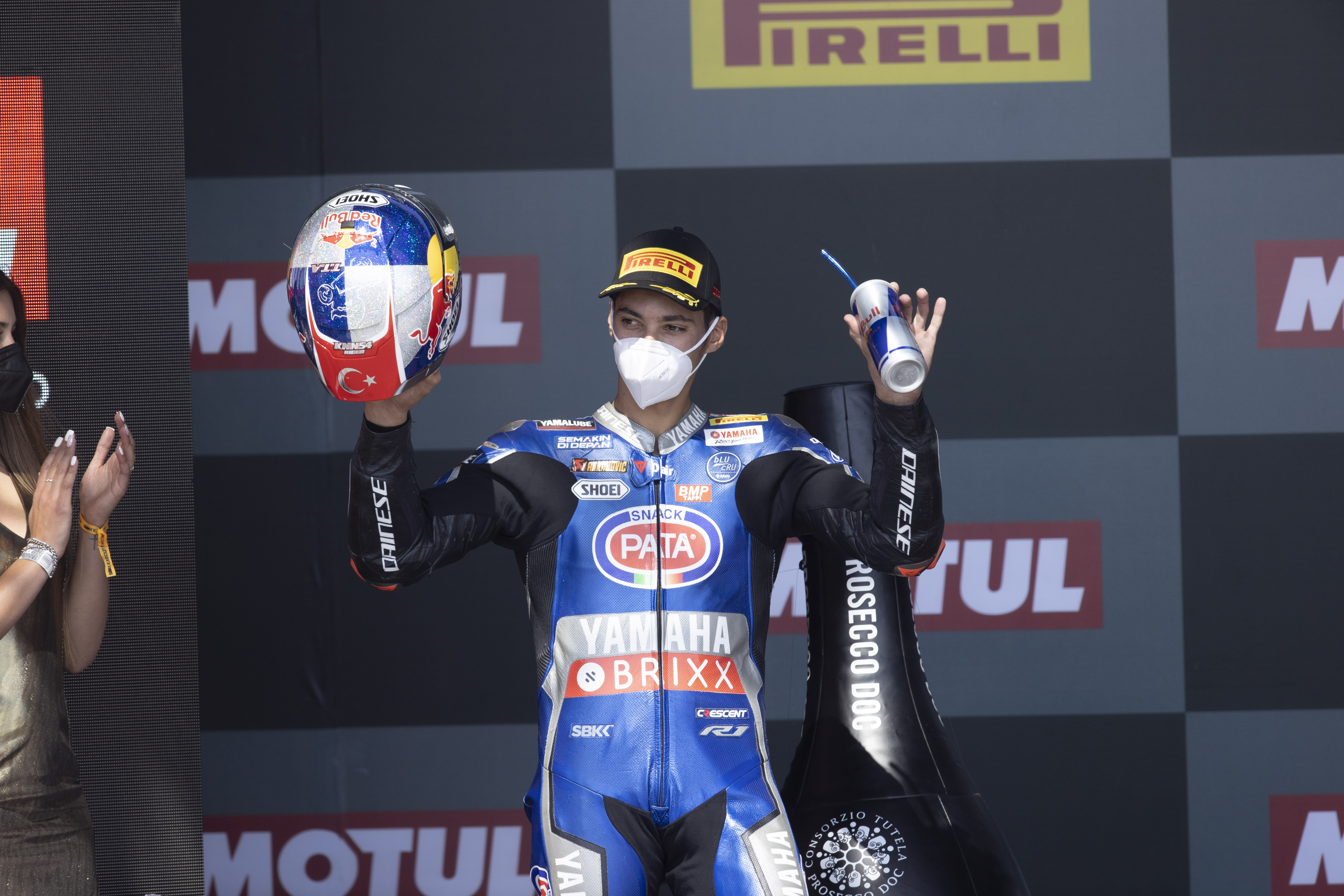 MotoGP remains without a British rider, for example – something that has always been claimed to be a key marketing priority. Current Petronas Moto2 rider Jake Dixon has even ridden the MotoGP bike this year as an audition – yet won't get the chance to race it in 2022.
The same applies to American Garrett Gerloff, another rider from a key market and with Yamaha MotoGP experience.
But, with a wholly new team rising out of the ashes of the Petronas Yamaha squad for next year amid a global pandemic that has significantly affected team finances, it seems like money is playing a key role in the signing, much as hiring Andrea Dovizioso as its other rider did to secure backing from Italian energy company WithU.
It's believed that generator manufacturer Green Power, a long-term personal sponsor of Binder since his days at the CIP Moto KTM team, will increase its involvement with the new RNF Racing team next year, easing the team's birth at the cost of more deserving riders' chances of a MotoGP ride.