The Circuit of the Americas has launched a major resurfacing program ahead of the 2022 season, responding to criticism following last year's Formula 1 and MotoGP races, with resurfacing taking place across a broad section of the Texan track worst-affected by bumps.
Following MotoGP's Grand Prix of Americas last September, many riders were frank in their assessment by stating that they wouldn't feel safe returning again unless the work was carried out, with safety advocate Aleix Espargaro among those delivering an ultimatum to the circuit and to MotoGP promoters Dorna.
"They promised us that they would resurface a minimum of from Turn 2 to Turn 10," the Aprilia rider explained. "We've asked for more, but they asked what is the minimum, and every rider admitted that it is Turn 2 to the end of 10, the worst part of the track. There is a big bump in the middle of Turn 2 and also in 10, but corner 6 is also bad.
"They have promised us that they will do this job for next year, and my job is just to ride the bike. I can say that this track is not safe, because it is not safe to race here, but I don't make the calendar and I have to adapt to what they organise. They always say that it's safety first and that it's very important, so let's see."
Thankfully, the home of both F1 and MotoGP in the USA has listened, completing slightly more than the bare minimum needed according to Espargaro. Not just resurfacing from Turn 2 to Turn 10 – the fast slalom section of the flowing track- it has also replaced the asphalt from Turn 12 to Turn 16.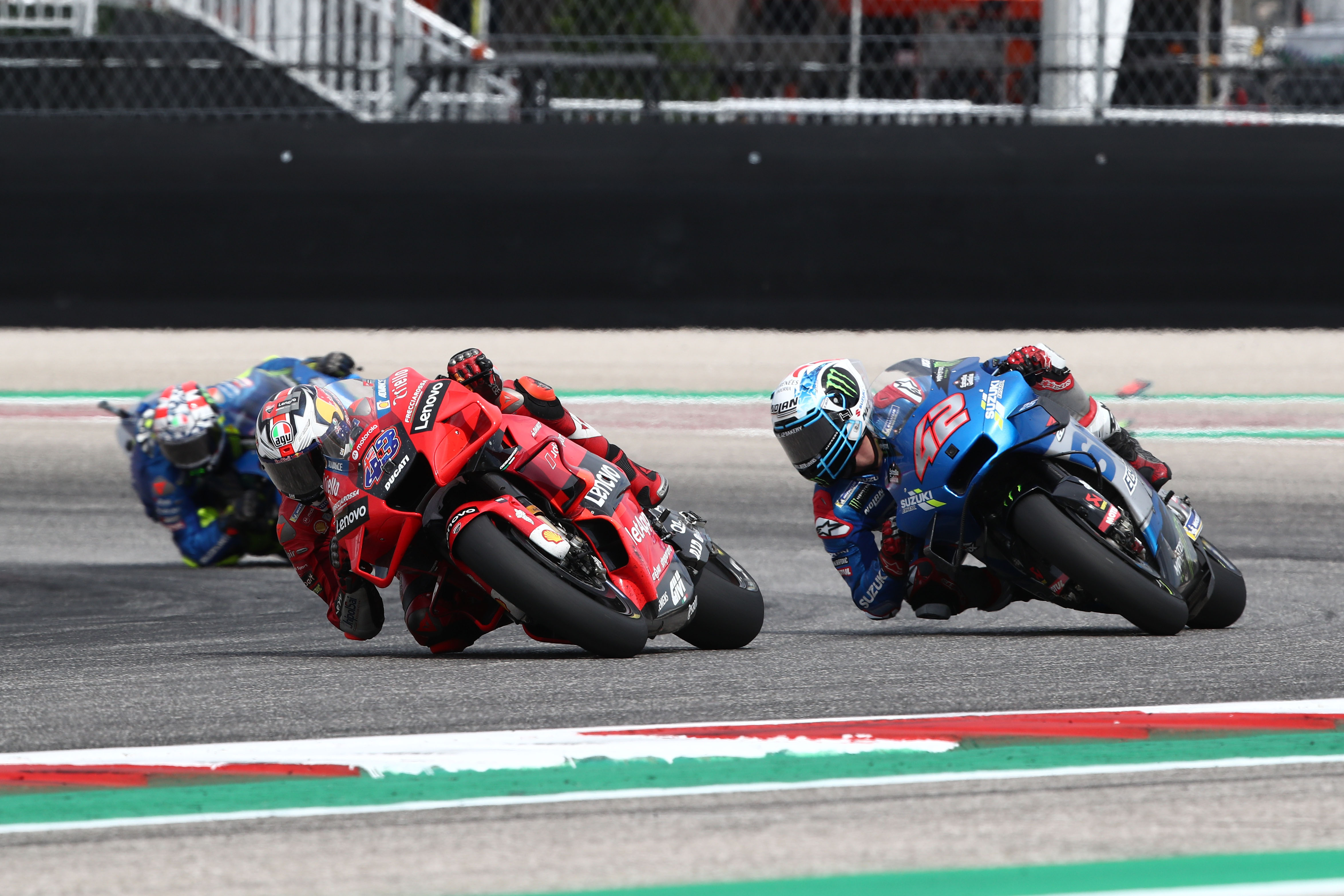 However, perhaps even more importantly, significant work has been undertaken to assess not just the bumps but the root cause of them too. Built on a particular type of soft soil that has led to water erosion and repeated issues with the smoothness of the track since its completion in 2012, the circuit has stressed that it has done more than just create a stopgap solution.
This will also likely please F1 drivers such as Esteban Ocon, who was among those to call for changes to the track surface after his first time racing at Austin since 2018 last year.
Changes were made to the circuit ahead of F1's visit after the MotoGP controversy. But they were short-term fixes with a permanent solution promised for the winter – one that now appears to be underway.
"For the last few weeks, the track has undergone a large-scale resurfacing initiative," the circuit said in a statement. "COTA worked with consultants to review asphalt designs and diagnose the parts of the track in need of resurfacing. Ground penetration radar and laser mapping equipment and software was used to map the track and identify the different repairs needed.
"From there, COTA worked to repave Turns 2-10 and 12-16 and build a concrete pad to reinforce the areas at Turn 2 and 10. Additionally, COTA worked with contractors to ensure the new asphalt and concrete foundations were even and flush, creating an ideal track for upcoming races and events."
MotoGP won't have long to wait until they get to test out the alterations, with the event returning to its traditional early-season date for 2022, with race day scheduled for April 10. Austin will host the 20th round of F1's record-breaking 23-race calendar on October 23.