As MotoGP heads into its five-week summer break, factory Ducati team bosses are in a place where many of their rivals would love to find themselves: with more hot young talent than they have factory spaces for. But, it's a double-edged sword for the team given just how competitive the line-up is – and the solution to the problem might be to go back to the future when it comes to issuing contracts.
Right now, only one factory rider is secure for next season, with Pecco Bagnaia signing a two-year deal before the season even started that will ensure his loyalty to Bologna until at least the end of 2024.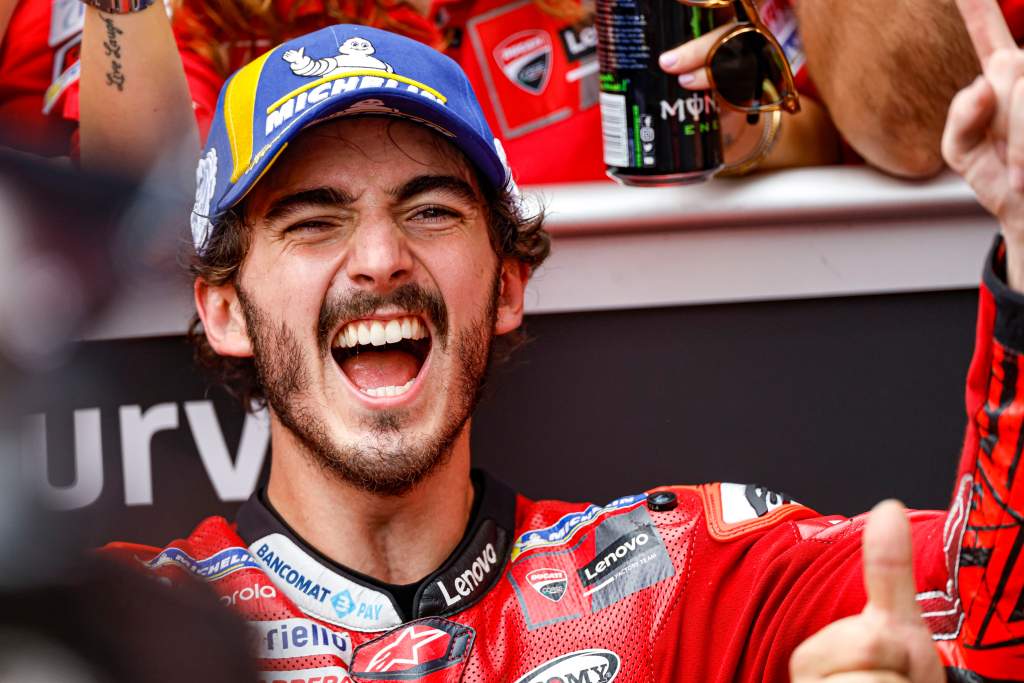 Who his team-mate will be remains to be seen, however. It's been confirmed that Jack Miller will finally depart the Italian marque after five seasons, heading for pastures new at KTM next year. But who will step up to replace him is the crux of the enigma that Ducati finds itself in, as both Enea Bastianini and Jorge Martin go head to head to win a red bike for next year.
There's a valid case for both of them, too. Martin, the early favourite for the seat, has been hotly-tipped for years as a rising star, and has shown flashes of that in 2022 even as he battles against persistent injury and ongoing complications with a difficult Desmosedici GP22 bike.
A tough early-season streak finally now looks to be behind him, thanks to a decent run of form coming into the summer break that has perhaps elevated him back into the prime spot for Miller's seat.
That's because while Bastianini, a three-time winner in the early stages of 2022, started the year in superb form for third-tier satellite team Gresini, his performances (and in particular his consistency) have dipped of late, leaving him in a slightly less favourable position with only one race at Silverstone before Ducati is set to make its decision.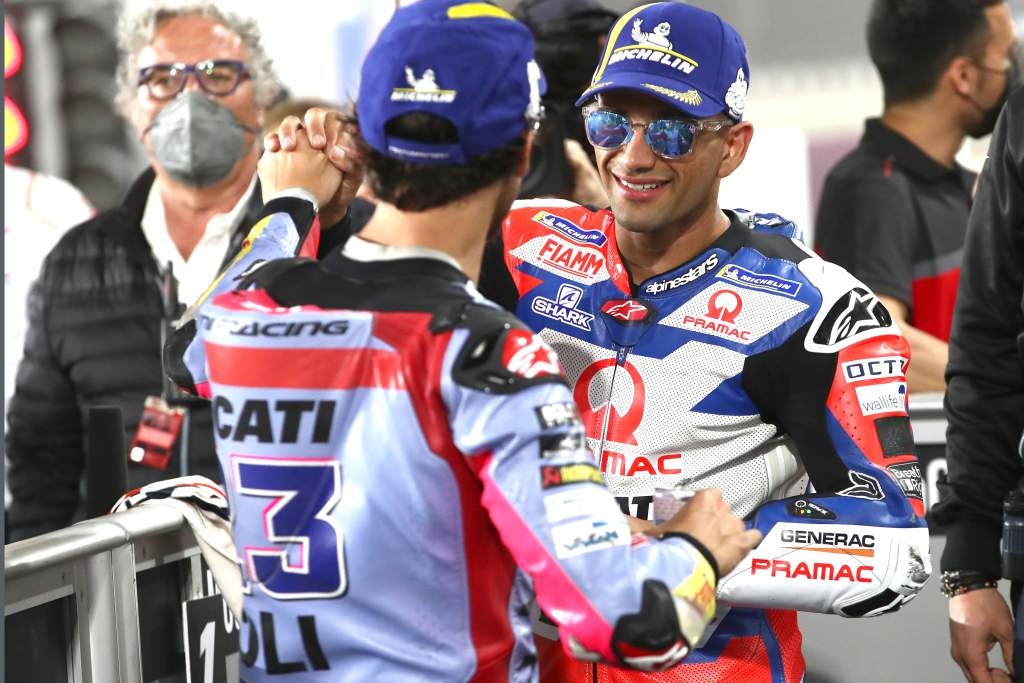 However, beyond just the two hotshots in line right now for Miller's seat, there are a handful of others all the way down Ducati's ranks who in a fair world would be more in consideration too.
The leading Ducati in the championship right now, after all, is not Bagnaia, after his end-of-2021 form very much failed to carry over into 2022 the way that Ducati had clearly bet it would. Three times a winner this year, Bagnaia nonetheless sits well behind the old man of the Ducati line-up, Johann Zarco, in the rankings – and with a 66-point gap to reigning champion Fabio Quartararo, it looks like Bagnaia's title aspirations might already be over.
Zarco, third overall and still not a race winner despite coming close on so many occasions, has arguably done an excellent job in making a case for factory promotion even though it's not something he's actively seeking. Now the most successful podium finisher never to win a race, his consistency is impressive – especially when compared to his fellow Ducati riders.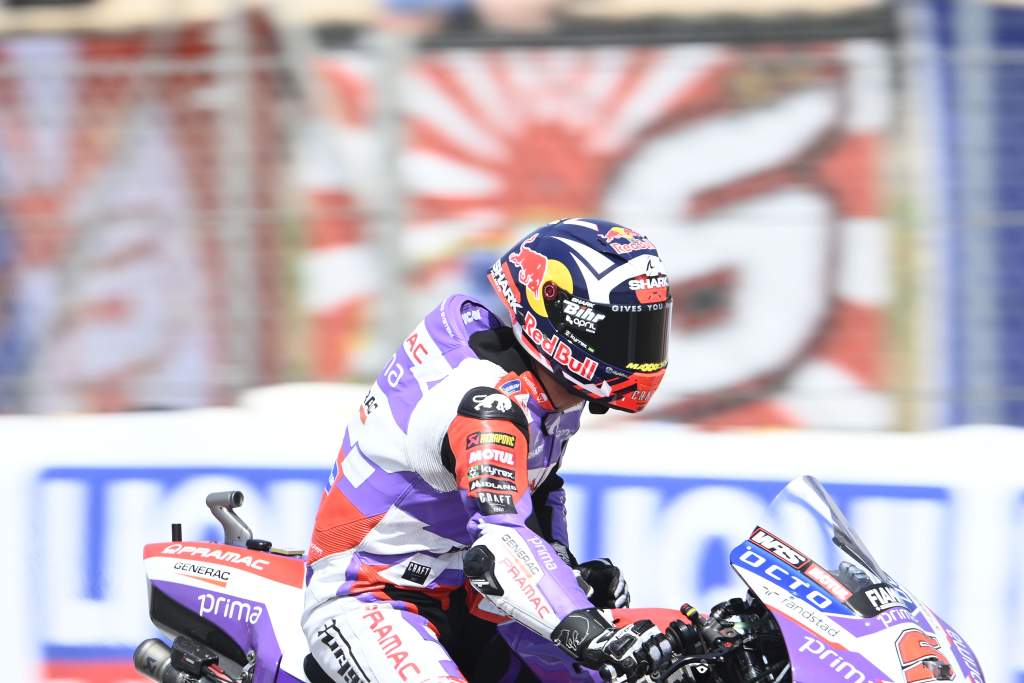 Then there's the VR46 Ducati duo of Luca Marini and rookie sensation Marco Bezzecchi. Marini has been slowly building to competitiveness over his year and a half in MotoGP, and it very much looks like his first podium is just around the corner now. Meanwhile, that's something that Bezzecchi has already achieved – and with his momentum building all season long, it feels like only a matter of time before he replicates Bastianini, Bagnaia and Martin in becoming a Ducati race winner.
That potentially creates six riders fighting for two seats right now – and that's before you even take into account slowly-improving Gresini Racing rookie Fabio Di Giannantonio (already a pole-sitter in 2022) and his new 2023 team-mate and former double world champion Alex Marquez, who will very much be looking to prove a point after escaping the impossible Honda RC213V.
So how do you squeeze all those names onto only two red bikes? Well, that's where Ducati should look to how things used to be done in the past at the Bologna factory, and risk angering some of their stars in order to secure the team's medium-term strategy.
Simply put, Bagnaia should never have been offered a two-year deal – and if his team-mate is (whoever they should be), then that would be a mistake, too. One-year deals used to be the order of business, with Danilo Petrucci and Jack Miller both offered shorter than usual contracts when they stepped up to the factory team.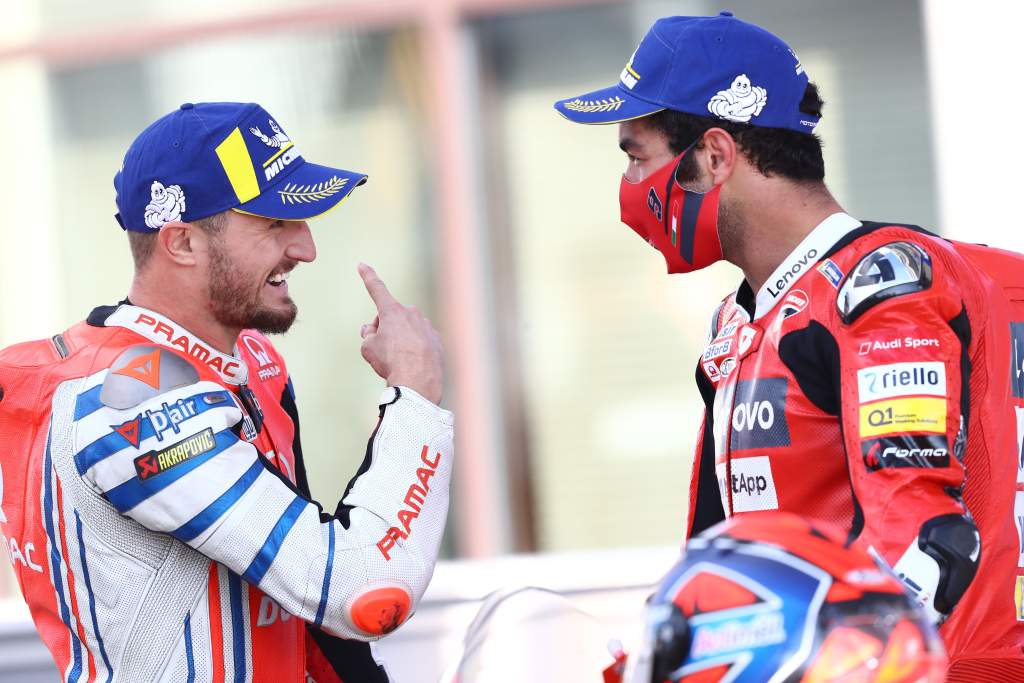 With the inconsistency of Ducati's young stars and with the amount of realistic replacements waiting in the wings, there's simply no reason not to consider that option again as a way to make sure that Ducati can pick the best and brightest to try and do what it's not done since 2007: win a riders' title.
Sure, it risks infuriating some of their current crop – but that's the price that you have to pay to win. It's not something that Ducati has ever been afraid to do in the past, most famously when CEO Claudio Domenicalli's words in 2018 pushed Jorge Lorenzo out of the team just as he found his winning form.
Yet the cold objective fact remains: Ducati need to win a title, not just half of the year's races, and the best way to do that is to concentrate on the best on offer.