Honda's MotoGP riders have endured a torrid time at the German Grand Prix as their already-tough weekend was further compounded by excessive bike heat as three of their riders struggling not only to finish the race but to survive without burns as air temperatures at the Sachsenring topped 35ºC.
An issue that has been a problem for other manufacturers in the past, with Ducati first experimenting with aerodynamic devices not to create downforce but to try and cool down bike and rider, it's not a complaint that has been heard too much lately – but has prompted fresh criticism of Honda from their riders after a particularly hard day.
"It's a shame that a company like Honda can't build a fairing that can cool the rider and the bike," said Marc Marquez's replacement Stefan Bradl. "After following people for the first few corners, I couldn't brake because my right hand, the lever, became so hot and I couldn't control the bike.
"After a couple of laps, I had to drop back to get some fresh air for the bike and for my body. I just tried to finish the race, it was physically more than on the limit and I also have a burn on my right foot because it was so hot. It's not acceptable to have this situation, we need to improve it.."
It's a damning statement against the state of the problem on the first day that Honda failed to score constructors points in 40 years – but it's also not an issue that Bradl's temporary team-mate Pol Espargaro says is a new one for the team.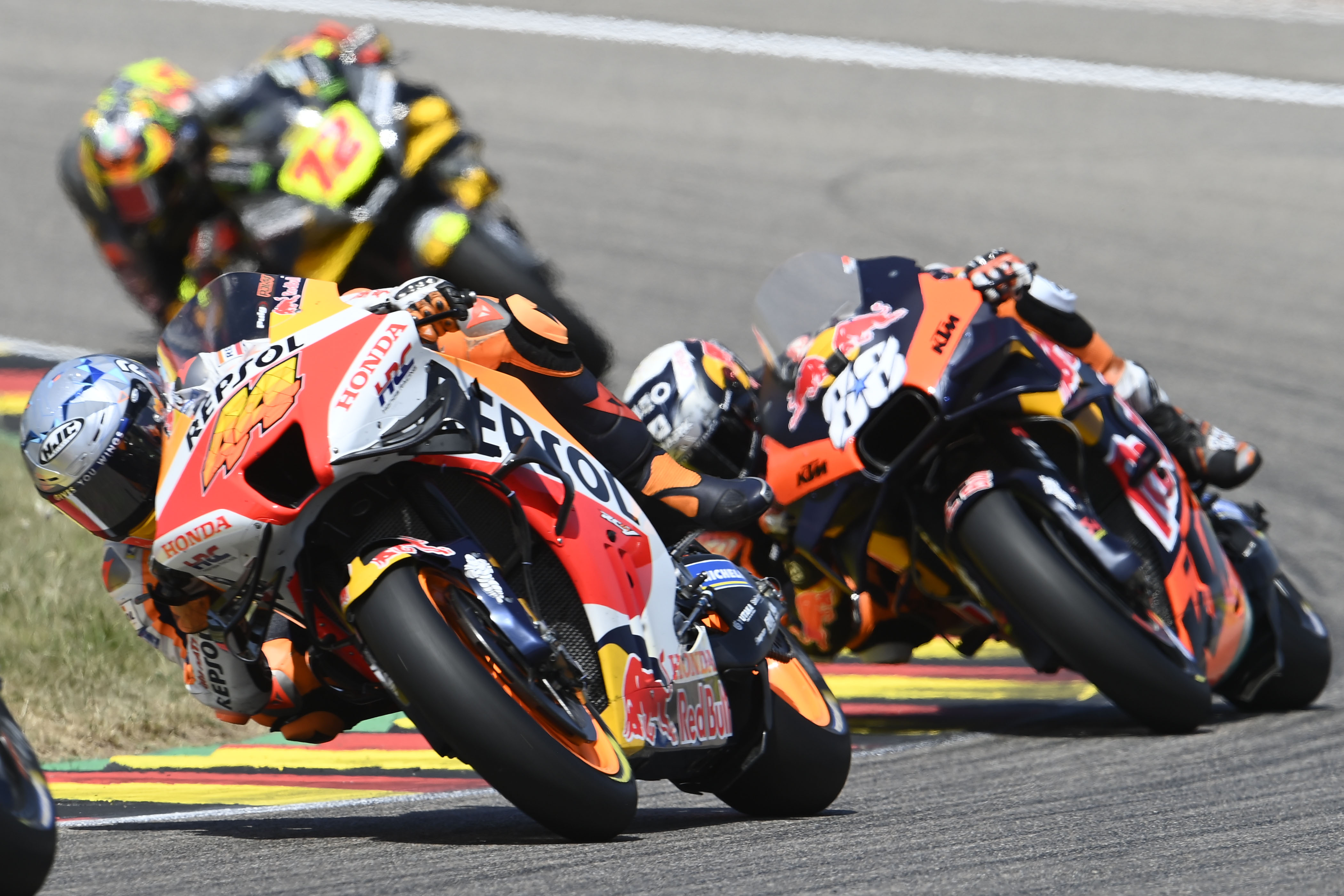 Espargaro was already battered going into the race with badly bruised ribs from an FP1 crash and he was unable to properly fill his lungs with air in the hot temperatures. He was ultimately forced to pull out of the race in the end after starting to feel dizzy just after the two third point of the 30-lap race distance as the temperature of his bike topped 100ºC and inside his foot reached as high as 50ºC.
"Through all the weekend with pain, it's hard," he admitted, "because your ribs need time to recover and when you're stressing them every day by riding a MotoGP bike it gets worse and worse. I got an injection before the race to try and be with less pain, but with this heat it doesn't help, it gets more inflamed.
"I couldn't breathe, and I was getting a little bit dizzy plus the heat on my foot. It's a problem that we've already had for two years, since I arrived, and it got quite painful so I decided to retire. I couldn't continue. It was too extreme."
And while Sunday's unseasonably warm air temperature exacerbated the issue, Taka Nakagami (who crashed out only seven laps into the race) admitted that he had the same problem in cooler conditions on Saturday as well as hearing similar complaints all weekend from the factory riders.
"In FP4, I had the same problem," the Japanese racer explained. "The feeling is burning from the right foot, and I think I had less problems than Stefan. We made some modifications inside the boot and on the fairing with some [reflective] tape to avoid this, but I only did seven laps so I didn't have a big issue.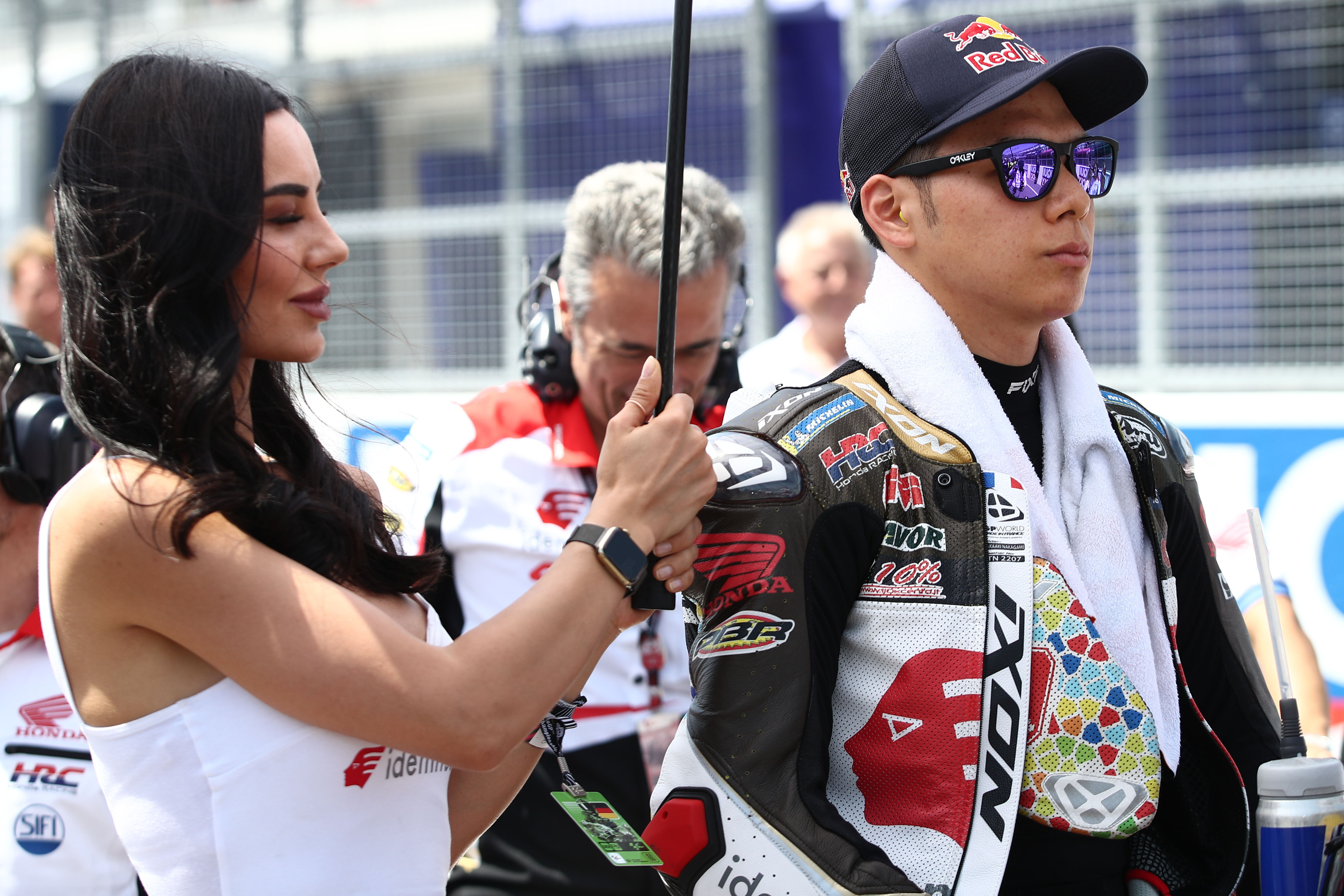 "But I've heard all weekend that Pol and Stefan had big trouble with the right side of the foot and the hand."
The news, coming early in the season before MotoGP has had the chance to really head to hot climates (apart from the unusually high temperatures in Germany) means that the end of the year could spell real trouble for Honda as temperatures once again rise high.
With the season set to end at tracks like Thailand's Buriram circuit and the Sepang track in Malaysia, Sachsenring is unlikely to be the last time that temperatures rise – but with teams only allowed one fairing update per season to comply with MotoGP's aerodynamics rules, it's unlikely that the problem will be solved for them there either.