With the news that Marc Marquez will sit out this weekend's Catalan Grand Prix and an unforeseen number of races to come as he undergoes fresh surgery on his right arm, it was perhaps the least surprising announcement ever that Honda has once again elected to replace him with test rider Stefan Bradl.
Yet, with the German unlikely to be put in a position to produce noteworthy performances for them, it's a wasted opportunity to try and develop some young talent – or just produce some excitement – in Marquez's absence.
Bradl has become the standard-issue Honda replacement for Marquez over the course of the Spaniard's injury woes since first breaking his arm in July 2020. This weekend will be his 18th appearance in Repsol Honda colours since then, remarkably meaning that he's now surpassed 2019 full-time rider Jorge Lorenzo and his 2020 replacement Alex Marquez.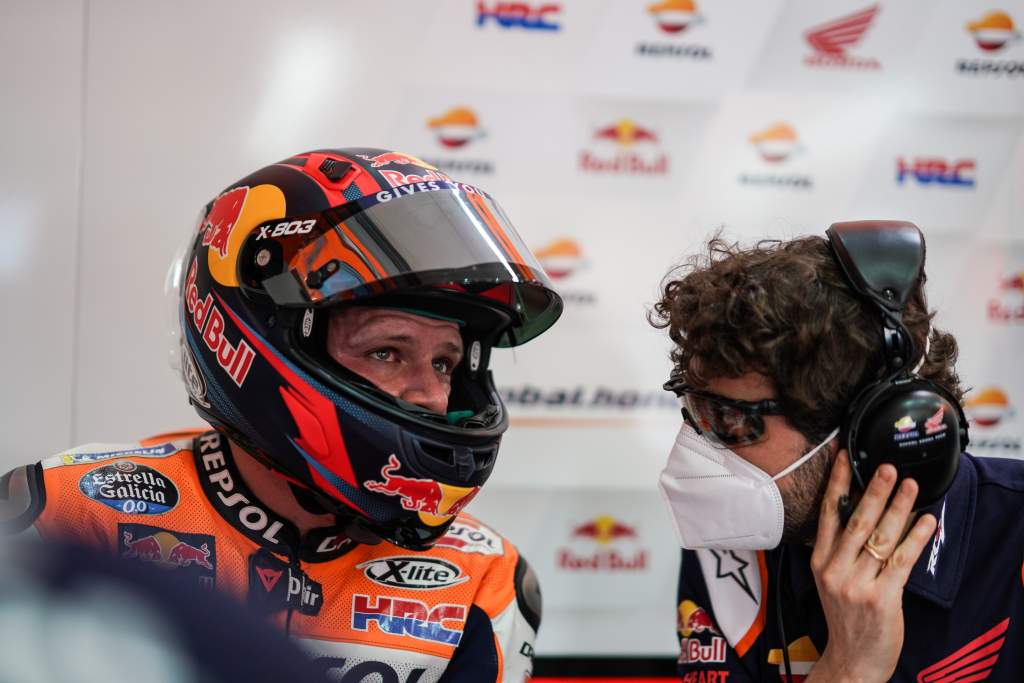 In those 17 previous appearances, Bradl has been a semi-consistent points scorer for the team – but hasn't exactly set the world alight with a series of 11th- to 15th-place finishes. His best, in the final round of 2020, was a seventh at Portugal where he was finally allowed something of a free reign to ride rather than being tied up with Honda development work.
Because, after all, that's the real reason why Honda is so keen to automatically ensure that it's the German who replaces Marquez. With Bradl allowed to use only 120 tyres a year in his day job developing the RC213V, jumping into the eight-time world champion's seat means that he's free to utilise every session of every weekend for the foreseeable future to work on making the bike better.
Still restricted to using Marquez's engine and aerodynamics allowance, meaning that he can't test new parts there, he can nonetheless work on other key components like frames, swingarms and electronic strategies, as well as simply collecting useful data that can be analysed back at HQ in Japan.
In fact, such was the amount of riding that Bradl was able to do for the team in 2020, when other manufacturers were severely limited in testing thanks to the pandemic, there were even whispers of a potential protest from rival factories – rumours that eventually amounted to naught but hint at the importance of the former Moto2 world champion's contribution to Honda's radically-different 2022 version of the bike, a machine developed largely in Marquez's absence.
But with that same bike still facing considerable development woes in 2022 – and with Marquez's pre-surgery leaving present for the team a great big file of data and notes on the new chassis he used last weekend at Mugello – it's very likely that Bradl will slot into the same role again for at least the next three rounds.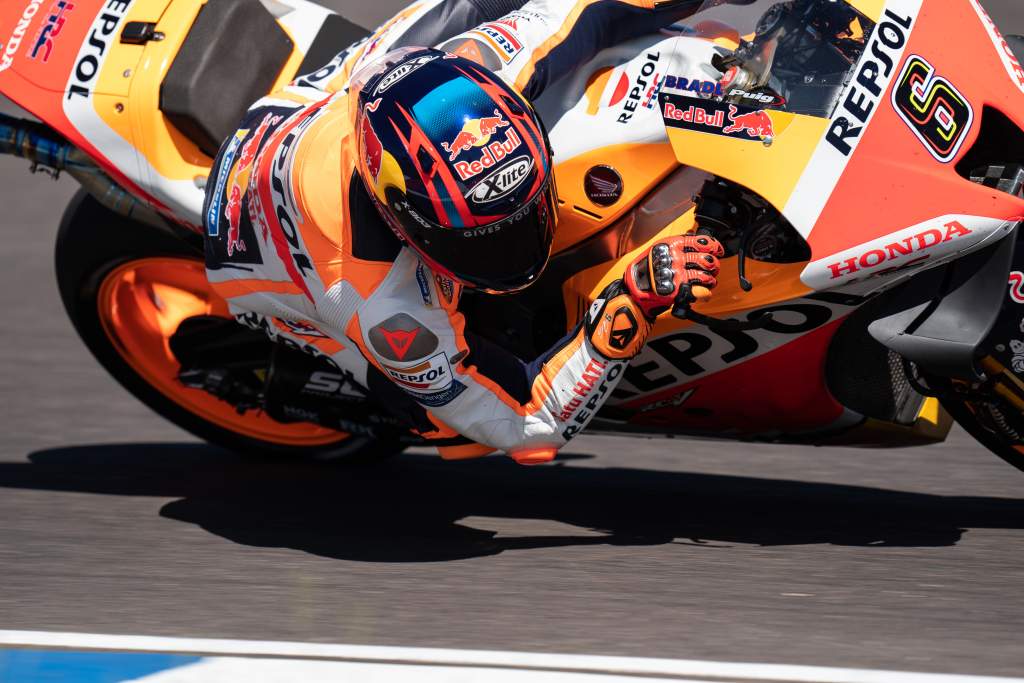 But going about it that way, while potentially useful for Honda, would be something of a waste for two reasons. Firstly, because as Bradl showed last year he's capable of taking home solid results and good constructor points for Honda if he's allowed to race rather than develop – but, with the bike still having problems, it's highly unlikely he's going to be given the chance to.
There's a bigger disappointment, though: the fact that Honda has a relative rookie in its ranks, yet one with considerable MotoGP experience who would be perfect to throw onto the bike as something of a trial by fire just to see what happens.
Former Tech3 KTM rider Iker Lecuona is now one half of Honda's World Superbike program after two disappointing seasons at the Austrian manufacturer's satellite team. He knows how to ride a V4 MotoGP bike, he understands the Michelin tyres, and, while the Honda might have some issues right now, it's hard to imagine it's quite as hard a bike as the RC16 was when Lecuona first jumped on it, especially in satellite spec.
Even better, he's available, too, with the World Superbike calendar about to enter a month-long break that means that once he's done racing at Misano next weekend, he'd be free to switch disciplines back to prototype machinery at least for the German Grand Prix at Sachsenring and the Dutch TT at Assen.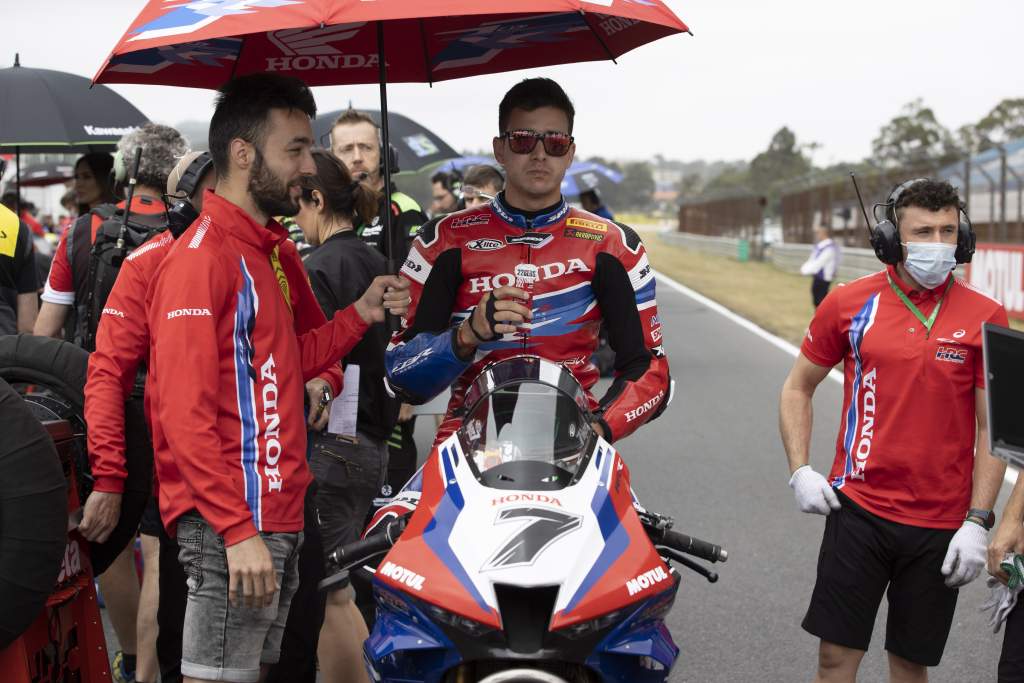 It would mean a chance for the youngster (still only 22 years old) to show himself on another MotoGP machine, it would allow Honda to develop some young talent for the first time in a while, and it would make for a few headlines both at home and further afield for Spanish title sponsor Repsol.
Yet unfortunately, with Honda traditionally one of the most conservative teams on the grid, it's very hard to imagine a world where we don't see Stefan Bradl continuing to deputise for Marquez – a shame for us, him and Iker Lecuona.