With the 2023 MotoGP grid rapidly filling out and two seats fewer on offer in the game of career musical chairs thanks to Suzuki's withdrawal, it means it's looking increasingly likely that surprise 2022 rookie Darryn Binder will be left without a premier-class seat for next year.
But, with a reasonably successful season under his belt, that may not be much of a disaster.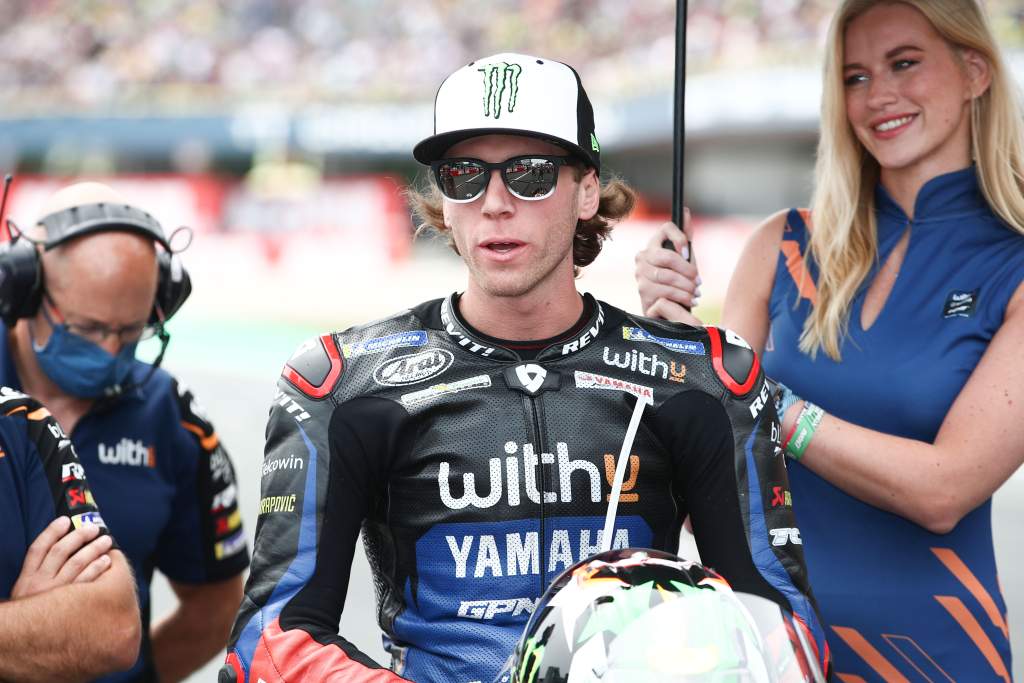 When Binder came into MotoGP in 2022 on a WithU RNF Racing Yamaha, few offered the South African much hope of a positive year. An occasional Moto3 frontrunner without much in the way of a consistent track record, he'd scored only one win and six podiums in 117 races – hardly a record that hinted at a great untapped potential of talent.
He was also signed up to make the jump directly from Moto3 to MotoGP – a huge leap that previously had only been attempted by one other: Australian racer Jack Miller, who subsequently spent most of his first three years on a hard-to-ride Honda crashing and hurting himself.
That's very much a fate that many saw in the future for Binder, given his track record for inconsistency and his reputation as one of the wilder and more aggressive (on track) characters in the Moto3 field: no easy feat in a championship notorious for hard riding, but you don't pick up a nickname like 'Divebomb Darryn' for nothing.
With the opportunity of a MotoGP ride on offer, you can't fault Binder at all for jumping at the chance to take it. As he said at the time and has said multiple times since then, opportunities like this perhaps only come along once in a rider's career, and the story of those who have been given the chance, rejected it and fell by the wayside as a result are reminders to the paddock never to look a gift horse in the mouth.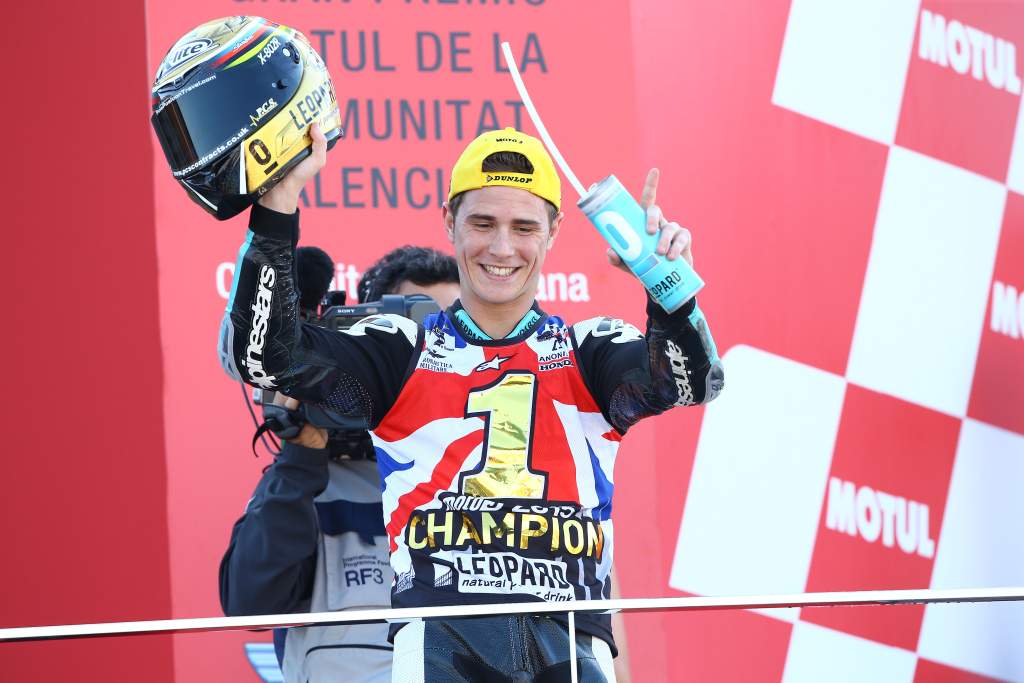 Perhaps most famous of all of those cautionary tales, of course, is that of 2015 Moto3 world champion Danny Kent, Britain's first world champion since Barry Sheene in 1977. Offered a Pramac Ducati for the following season halfway through his title campaign, he rejected it for the chance to remain with his Leopard Racing team and graduate to Moto2.
Finishing his debut season in 22nd, he made it three races into the 2017 season before walking out of his team, was let go again by another Moto2 team halfway through 2018, and currently races in the national Superstock 1000 championship in the UK, having also lost his 2019 British Superbike ride thanks to a knife crime conviction.
And here's the thing about Darryn Binder's future: he might or might not have made the move that was, in one way or another, the right one for him in 2022, but the performances that he's delivered in the opening half of the year pretty much guarantee that he's going to have a grand prix racing career that extends beyond the current season.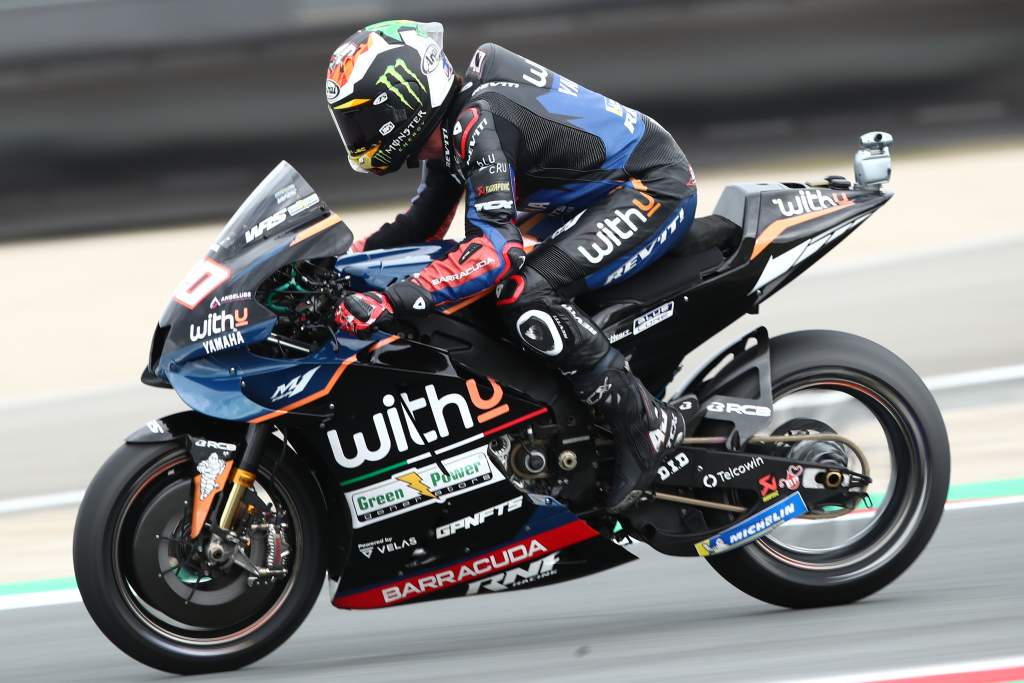 In fact, were it not for the crazy shenanigans triggered by Suzuki's decision to pull out of the championship and release Alex Rins and 2020 world champion Joan Mir into the riders' market, there's every chance that Binder would be a shoo-in to not just remain on the MotoGP grid for next year but to do so on a very good bike indeed, as his WithU RNF squad prepares to make the switch from Yamaha to Aprilia.
Sure, he's not quite in contention for rookie of the year, an award that seems to have been already all but wrapped up by the incredibly fast Marco Bezzecchi, who took a maiden podium last time out at the Dutch TT.
But Binder has been chipping away at points-scoring finishes, scoring 10 points from the opening 11 races and, maybe most importantly of all, only crashing out of three of those races.
It's a record that's even better in the context of his fellow Yamaha riders, with Binder matching team-mate Andrea Dovizioso on points so far (a rider who team boss Razali believed could fight for the title at the start of the year!), and sitting only two places behind factory racer and 2020 championship runner-up Franco Morbidelli in the standings.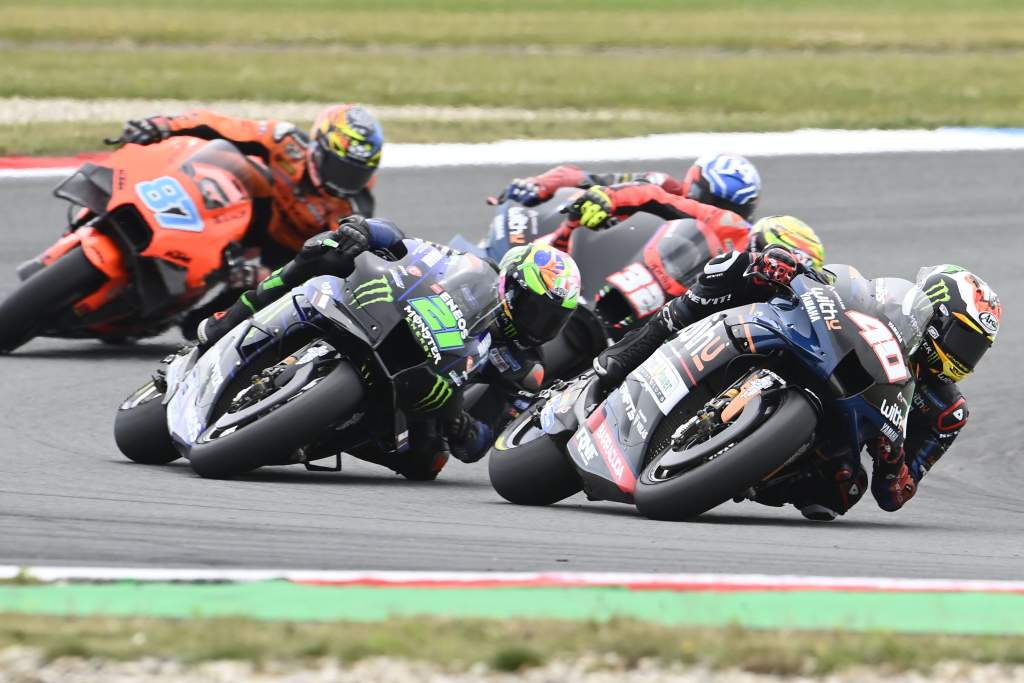 It looks increasingly like there's going to be no room at the inn for both Binder and Dovizioso next year. They're more than likely going to be replaced by Miguel Oliveira and Raul Fernandez as both make the move from KTM to Aprilia – although ongoing contractual shenanigans with Fernandez might be the only 11th-hour olive branch extended Binder's way.
Yet if he doesn't manage to hold on, he's not going to be in for too hard a time. It's often said that the hardest step in grand prix racing is the one from Moto3 to Moto2 – something that Binder's completely circumvented by going straight to MotoGP. Yet the skills learned in that do-or-die world will translate well to stepping down for the first time to the middleweight class, something that Binder has already said he's more than happy to do.
"I expected to know by now," Binder said of his future at Assen. "Up until now I felt like I've maybe had a shot at keeping my seat but at the same time I know that there's more riders than bikes at the moment, and obviously I'm on the lower end of the list, for sure. I'm not going to kid myself here.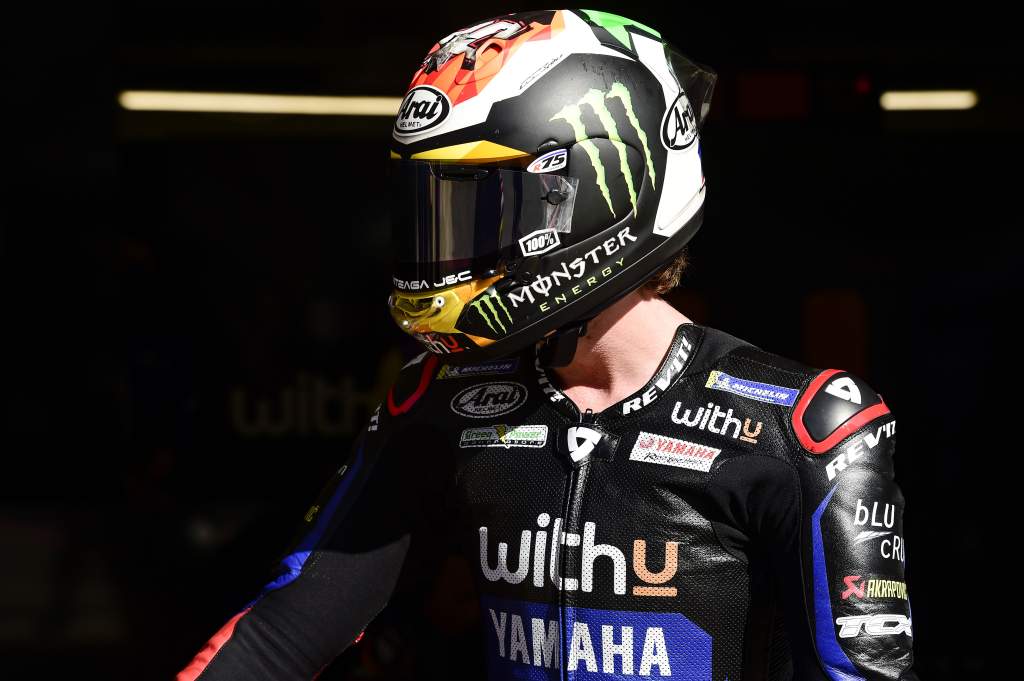 "As of right now, if that opportunity is there, I'm hoping to know now, in this break, exactly what's going on.
"And yeah, if the opportunity is not there, then obviously I will have to look into what options I have in Moto2. That would be my main priority."
Given that he's hinted at his true speed in 2022 while also losing the recklessness that was largely the hallmark of his riding in Moto3, it means that there are likely to be a whole host of top teams there hunting for his signature.
Silly season hasn't really kicked off yet in that class as the MotoGP grid still sorts itself out, but expect that to change when the season resumes in early August at Silverstone – and expect to hear Binder's name linked to top teams like Intact GP and MarcVDS, such is the strength of his 2022 campaign.
However, the most enticing offer might also be one of the more familiar opportunities to him, and might even offer a way back to MotoGP should things pan out in the right way.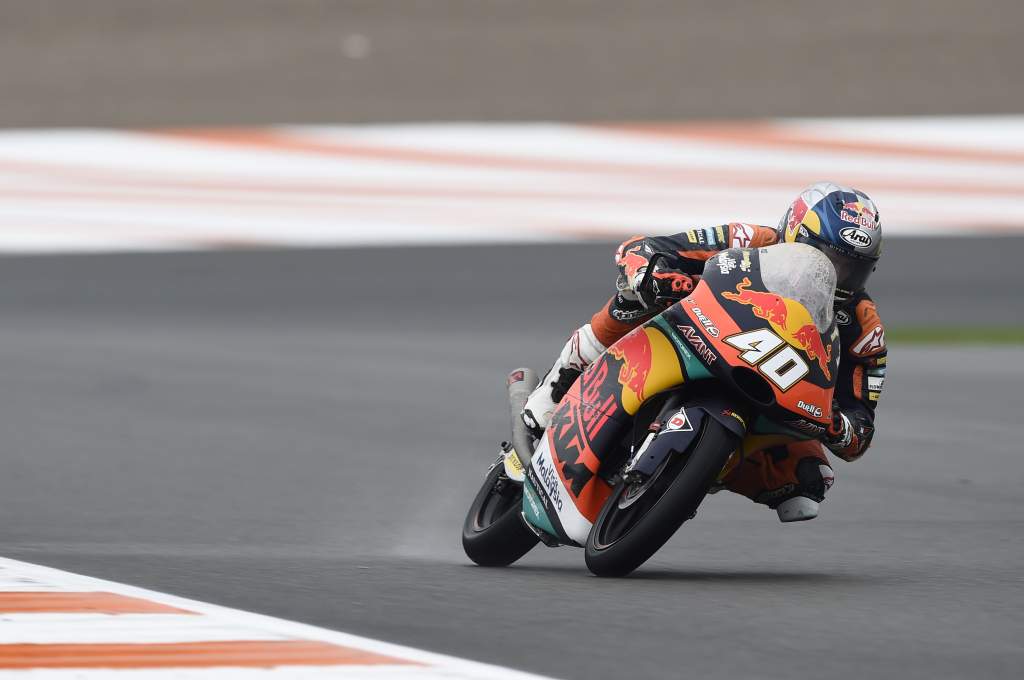 He raced in 2018 for Aki Ajo's dominant Red Bull KTM team in Moto3, and with both its reputation for turning talent into results and with his big brother Brad's role as KTM's lead rider in MotoGP, it might not come as a huge shock to see the younger Binder once again back in KTM orange next year.
"I think the team [RNF Yamaha] right now haven't expected much more than what I've done," Binder continued.
"Maybe I've actually surprised them in some ways, because I think some guys maybe thought I was going to struggle more than what I did.
"I'm doing my best, just trying to make the most of this opportunity that I was given – and if it doesn't work out, at the end of the day, if I can go to Moto2 I'll still be happy, I'll still be racing a motorcycle.
"Even if I find out I can't stay [in MotoGP], I'm just going to really enjoy the second half of the year. I feel like I've still got a lot more to show."