Only one week after announcing that former Ducati rider Andrea Dovizioso would test its MotoGP machine next month, Aprilia appears to be preparing the ground for a dramatic mid-season racing return for the three-time series runner-up.
It was reported last week by The Race and then confirmed hours later by Aprilia that Dovizioso would join the team for three days of testing at Jerez on April 12-14, not in any official new role but simply as a chance to get the measure of each other.
The test, in the lead-up to the third race of the season at Portimao, did already open the door a crack to Dovizioso joining the team in a more permanent role for the remainder of the 2021 season, as his sabbatical from the premier class – with a view at returning for 2022 – continues.
"I was pleased by Aprilia's interest," said Dovizioso when the test was announced, "and when we spoke about the possibility of doing this test, I gladly accepted the invitation to be able to ride a MotoGP bike again and to stay in form, giving the engineers my feedback. I wish to thank Aprilia Racing for this opportunity."
And it now seems that the door has been opened further still, with The Race's sources in the MotoGP paddock suggesting that a second test at Mugello is also in the pipeline for May 11-12, in a plan first reported by Italian newspaper Gazzetta dello Sport.
It seems that should Jerez go well, Dovizioso is ready to join race riders Aleix Espargaro and Lorenzo Savadori for two more days on the RS-GP.
And it might not take until 2022 for Dovizioso to find a way back onto the MotoGP grid, as Aprilia reportedly begins to find a way to switch the 35-year-old onto Savadori's race machine and once again demote Savadori to test rider status.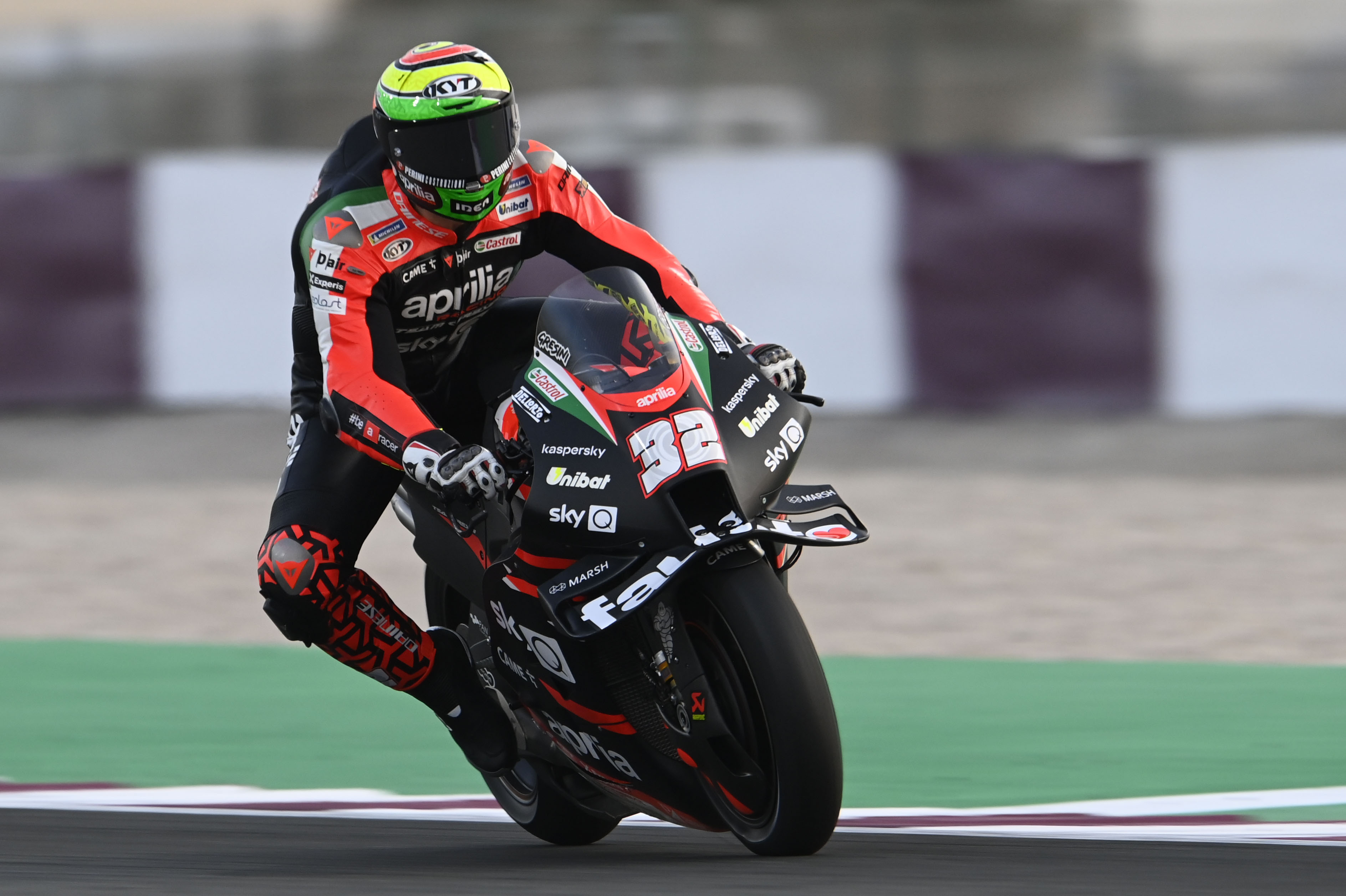 It's believed by The Race that team principal Massimo Rivola has started tentative negotiations with Italian brands that would be interested in funding Dovizioso's salary, in an effort to get him back into race action – preferably during 2021 but potentially for 2022 if it takes more time to line up the pieces of the puzzle.
The move has in large part been prompted by the incredible form shown by Espargaro during five days of pre-season testing at the Losail circuit ahead of this weekend's opening race of the year.
Espargaro ran consistently inside the top three on race pace and leading much of the five days of testing as Aprilia finally got to grips with the radically-different new machine it introduced at the start of 2020 only to run out of development time.
It finally looks like Aprilia is making significant inroads in closing the gap to its more established rivals.
That in turn is why Dovizioso, who was one of a whole host of riders who rejected an offer to join Aprilia last year, is now again interested in at least testing the bike and potentially in the chance to sign for the team.
Aprilia is currently without a test rider after promoting Savadori to a racing role for 2021 over former tester Bradley Smith.
Reigning Italian Superbike champion Savadori continues to recover from shoulder injuries that have hampered his pre-season mileage in Qatar, and admitted during the test that he wasn't sure he'd be 100% fit for the season opener.