Pecco Bagnaia still needs to "grow up in some areas" to maximise his chances of successfully defending his MotoGP crown in 2023.
Such is the view of Ducati team manager Davide Tardozzi, who for the first last year oversaw a MotoGP riders' title for the brand, delivered by the 26-year-old it had plucked out of Moto2.
Seven race wins, including a pivotal run of four in a row mid-season, allowed Bagnaia to overhaul a historic deficit versus Yamaha's Fabio Quartararo in the 2022 standings – but his season was not without glaring imperfections, both before and after that run, leading Bagnaia himself to admit that he didn't yet see himself as a rider as complete as Quartararo.
Speaking to MotoGP.com in light of Ducati's 2023 launch, Tardozzi said: "It will be very tough to win the championship again. Our opponents are very strong. But I think both Pecco and Enea [Bagnaia's new team-mate Enea Bastianini] have good skills to try to win the championship.
"I guess that Pecco needs to grow up in some areas to be more perfect, because he's been perfect in several races last year while he made some mistakes in the other ones. That's what he has to recover for 2023."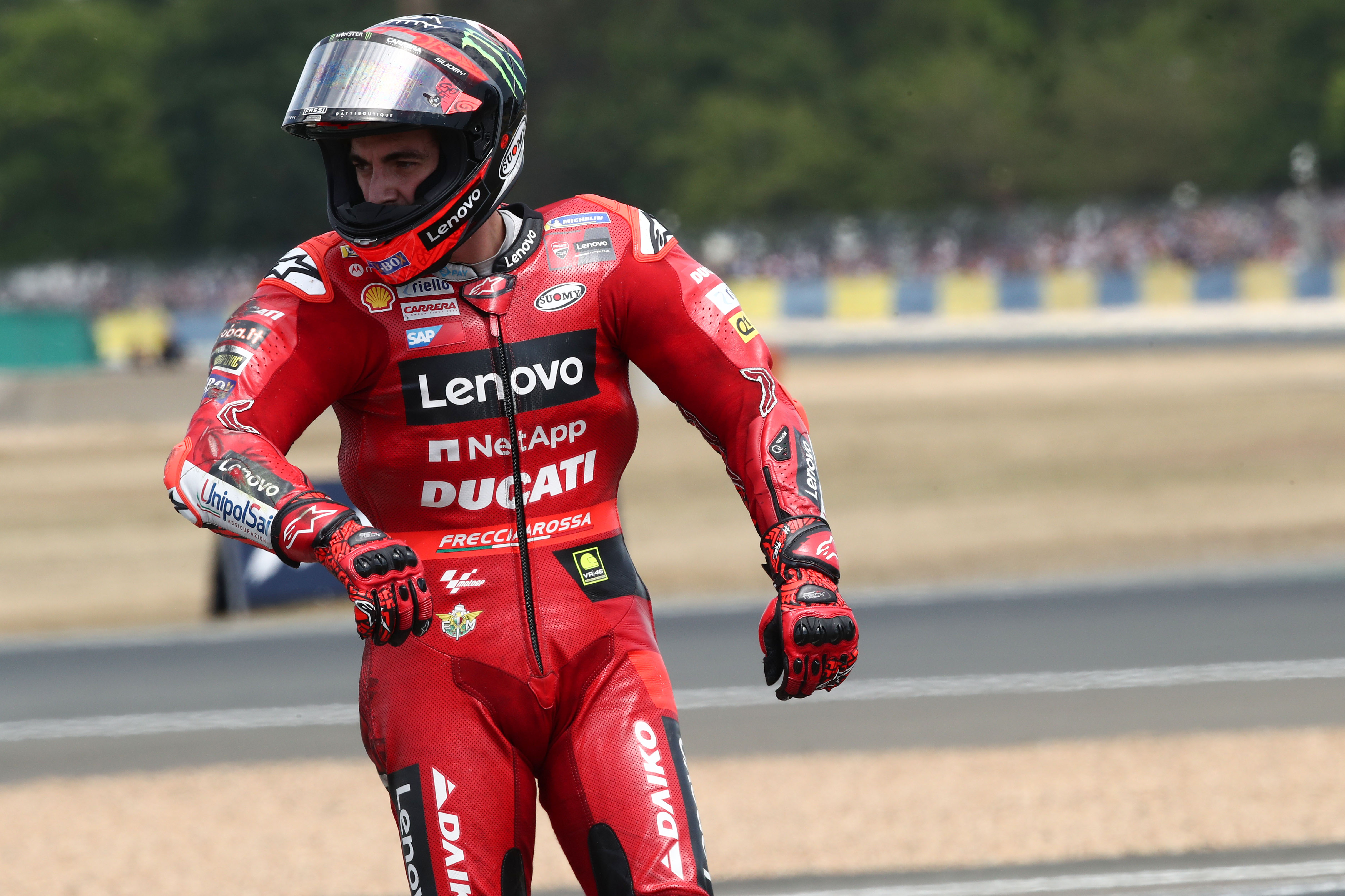 When pressed to elaborate, Tardozzi acknowledged that it was "funny to say" – his smile suggesting he is aware of the frankness inherent in pointing out a potential major area of improvement for someone who is already a title-winning rider.
"But sometimes he needs to be happy for a position that is not number one," he continued.
And Tardozzi's rhetoric suggested this was not just a lesson of 2022, but a particular emphasis due to the different demands of the upcoming season, where the introduction of sprint races has the potential to change the optimal risk/reward strategy for a title campaign.
"I think that being world champion in 2023 will require [accepting] some positions that are not first, second or third.
"Forty two races are really a tough target to be in the [sharp] end of all of them, but at the end I think that collecting points every time, it will be one of the secrets of the next world champion."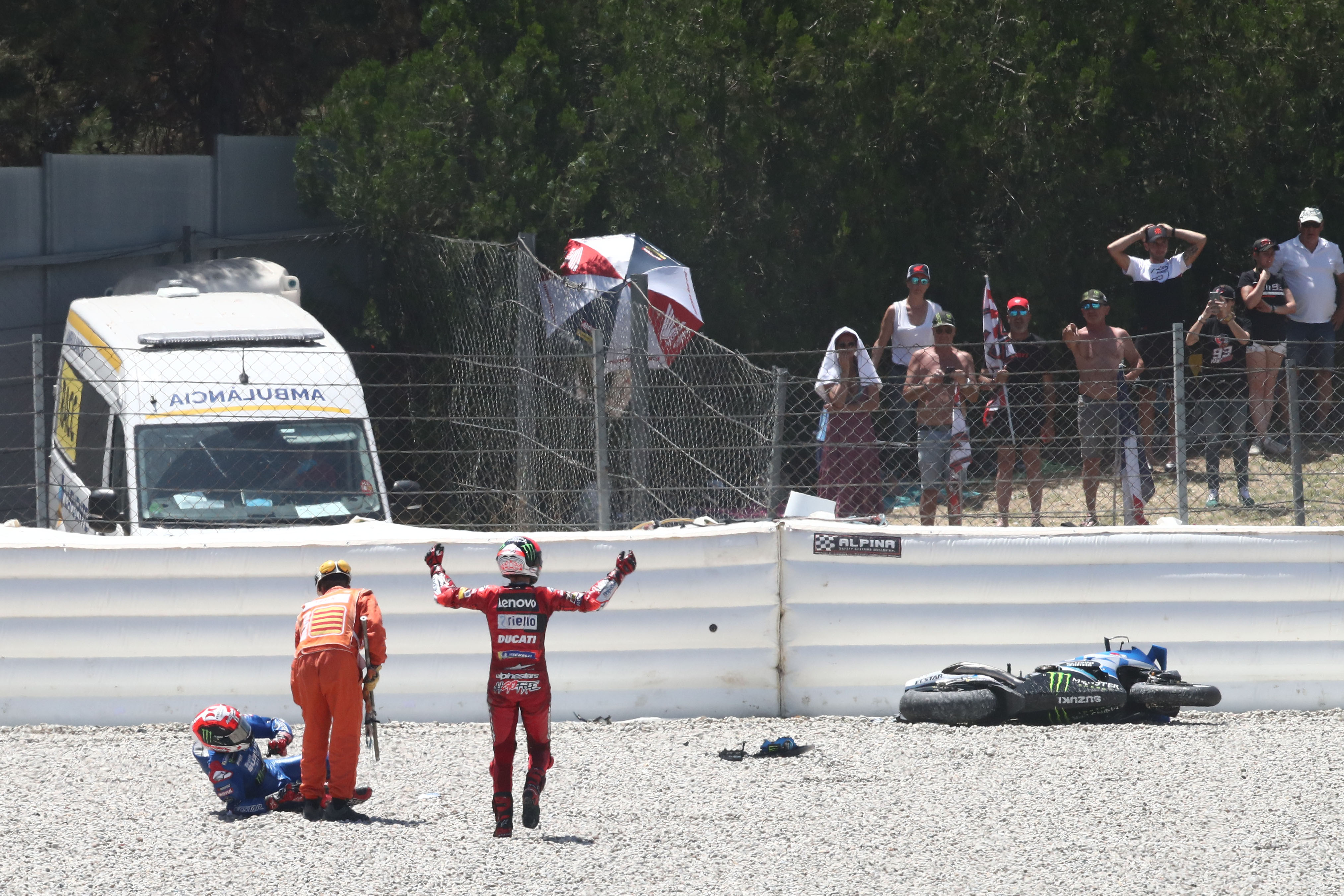 Bagnaia recorded five non-scores during his title-winning 2022 campaign. One was completely unavoidable – the multi-bike, Taka Nakagami-triggered Turn 1 incident at Barcelona – but the others can all be regarded as varying degrees of misjudgment that left points on the table.
In the Qatar opener, he was ninth and falling further and further adrift of the leading pack when he failed with a Turn 1 overtaking attempt on Jorge Martin, sending both into the gravel. It was not an egregious-looking move – he didn't run into the back of Martin but rather tucked the front while side-by-side – and the attempt was understandable given a fellow Ducati was never going to be an easy pass, but it was at least eight points left on the table.
At Le Mans, he went down while seemingly trying to prevent an Enea Bastianini breakaway – 20 points "in the trash", as he put it. It looked similar at the Sachsenring as he made an "unimaginable" mistake while chasing leader Quartararo, although in both cases Bagnaia would insist that the falls were just run-of-the-mill errors rather than ones borne out of desperation to keep up with a rival.
But the final big mistake, at Motegi, was a clear case of overambition, Bagnaia granting Quartararo a title-race reprieve by falling on the final lap while trying to pass him for eighth place, for a championship swing of two lowly points.
It's that Motegi crash that might be central to Tardozzi's thinking – or it may be the fact that any fitness-related setbacks triggered by crashes, like the one Bagnaia had in Q1 at Portimao that hurt his shoulder and could've ended up being much more damaging to his title hopes, can have a much bigger effect with the sprint in place.
But there's also a powerful counter-argument within 2022. For one, every rider in 2022 left points on the table – and just like Bagnaia offered Quartararo a reprieve by crashing at Motegi, Quartararo then shot himself in the foot with a supremely messy Phillip Island race that gave Bagnaia an imposing points lead and a more comfortable ride to the chequered flag at Valencia than he'd otherwise have had.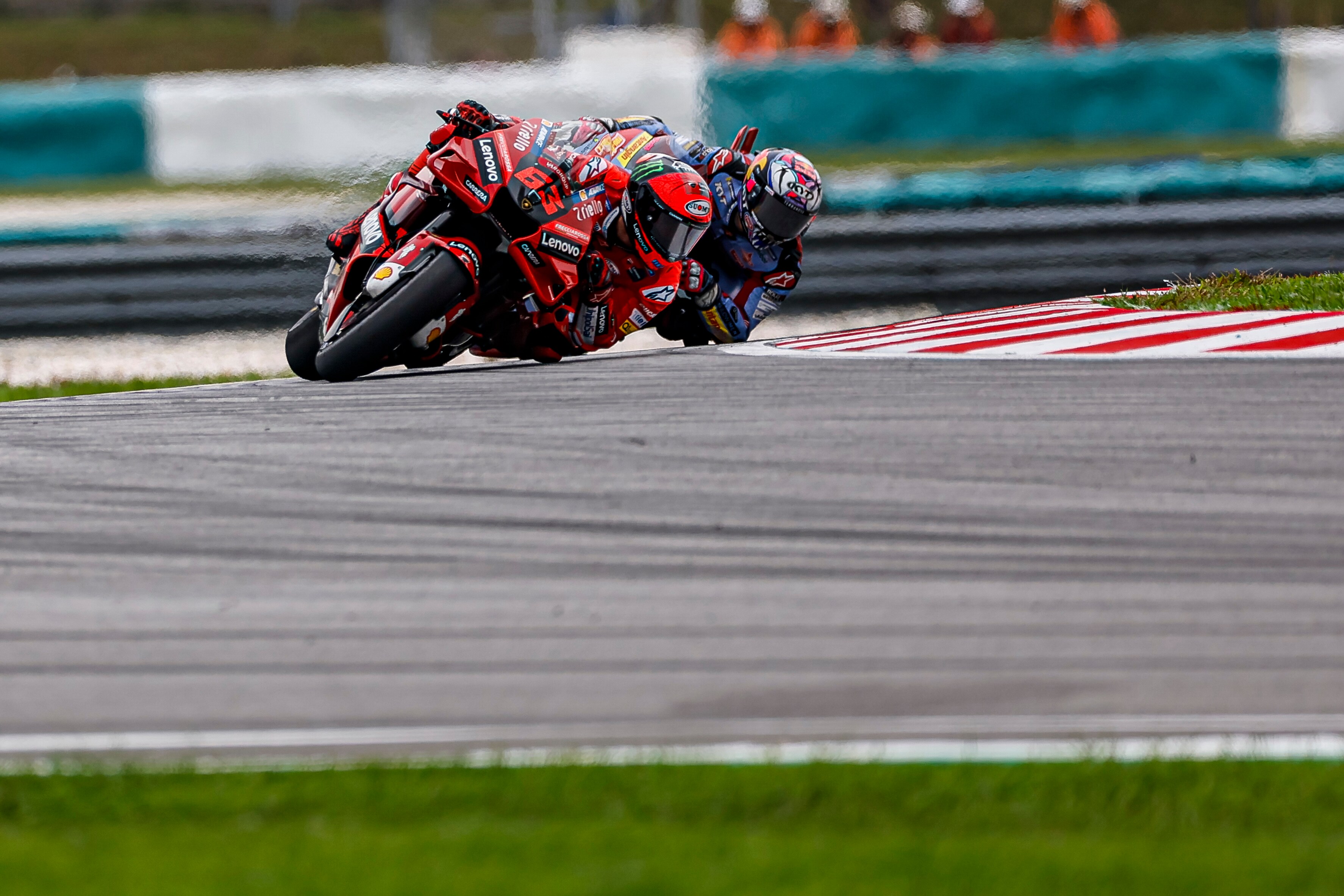 And there's a case to be made for Ducati having been spared the need to think harder about team orders by the fact Bagnaia fought Bastianini relentlessly in each of their last-lap duels, generating an extra 10 points compared to if he'd just settled for second in order to guarantee a points-score.
Bagnaia maybe should've had the luxury of being able to pick his battles in 2022 – but he was never in a position, points-wise, to do so comfortably, not just because of his own prior mistakes but because of the troubled pre-season development process.
So while his risk/reward assessments can indeed be improved, a lot of things will have to go right on his side early on in 2023 – from rivals failing to improve to Bastianini having GP23 growing pains – for Bagnaia to have the luxury of settling for positions.