After successfully securing a Formula 1 superlicence with a stellar rookie Formula 2 season and multiple F1 runs, Logan Sargeant will make his race debut with Williams in 2023. But what can we expect from the 22-year-old American in his first season in F1 this year?
That's the question asked by Max Steib from The Race Members' Club: "Being an American and having supported Logan Sargeant since his days in F3, I'm very excited he is being given a chance in F1.
"What is your expectation for him next season? And what would be considered exceeding expectations, perhaps relative to [his team-mate] Alex Albon?"
It's a good question regarding a driver who may face less scrutiny than fellow rookies Oscar Piastri and Nyck de Vries given he's likely going to be driving less competitive machinery and didn't have either a storm of controversy (Piastri) or last-minute intrigue and star debut (De Vries) surrounding his appointment.
But make no mistake, the spotlight will fall on Sargeant whether he sinks or swims at Williams.
Unlike De Vries and Piastri, Sargeant is coming straight from F2 following a season in which he showed plenty of promise – particularly during a mid-season purple patch where he picked up back-to-back feature race wins at Silverstone and the Red Bull Ring.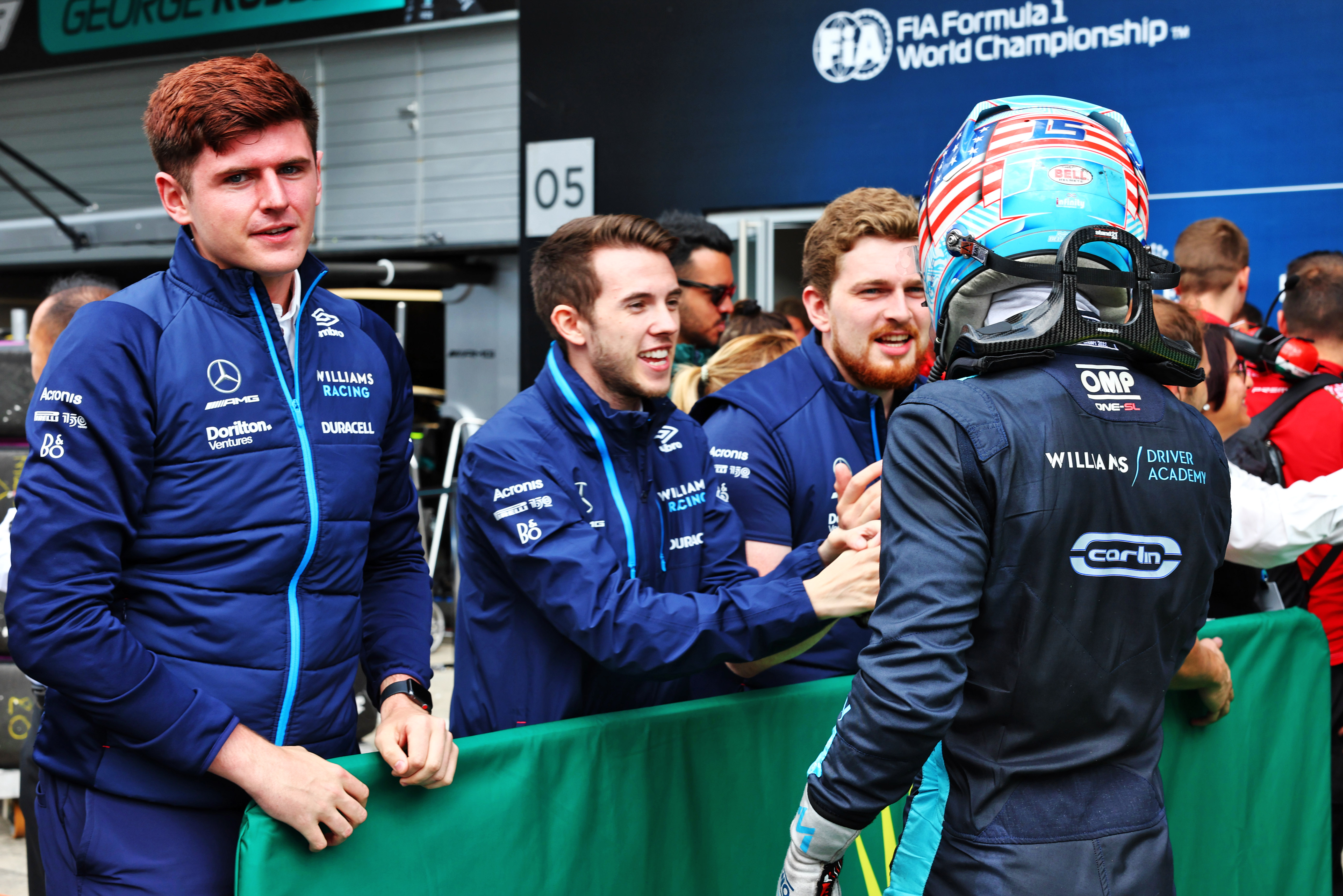 This was timed to perfection as it turned the head of Williams and then-team boss Jost Capito right when it was weighing up who it wanted to replace Nicholas Latifi with.
Of course, Williams initially had its sights on Piastri before Fernando Alonso's shock switch to Aston Martin and Piastri's equally shocking rejection of Alpine for McLaren.
So, Williams then needed to look elsewhere and De Vries, after his starring stand-in role with the team at Monza, appeared to be the ideal choice.
But he'd impressed too much on his debut and Red Bull swooped for him and stopped any chance of De Vries rejoining the team for the 2023 season.
So ironically Williams effectively chased all three of 2023's rookies and ended up with its third choice, who just happened to be the only young driver of the three exclusively on its books.
That inevitability puts a question mark over Sargeant, who isn't the sort of Lando Norris, Max Verstappen, Charles Leclerc-type talent whose record demanded an immediate promotion to F1.
But that doesn't mean Sargeant can't go onto great things. After all, Sargeant's 2023 team-mate Albon was dropped by Red Bull's junior programme in 2012 to make way for other talents that he's now outlasted in F1, and he's become Williams's team leader even if he couldn't make the most of his chance with a top team.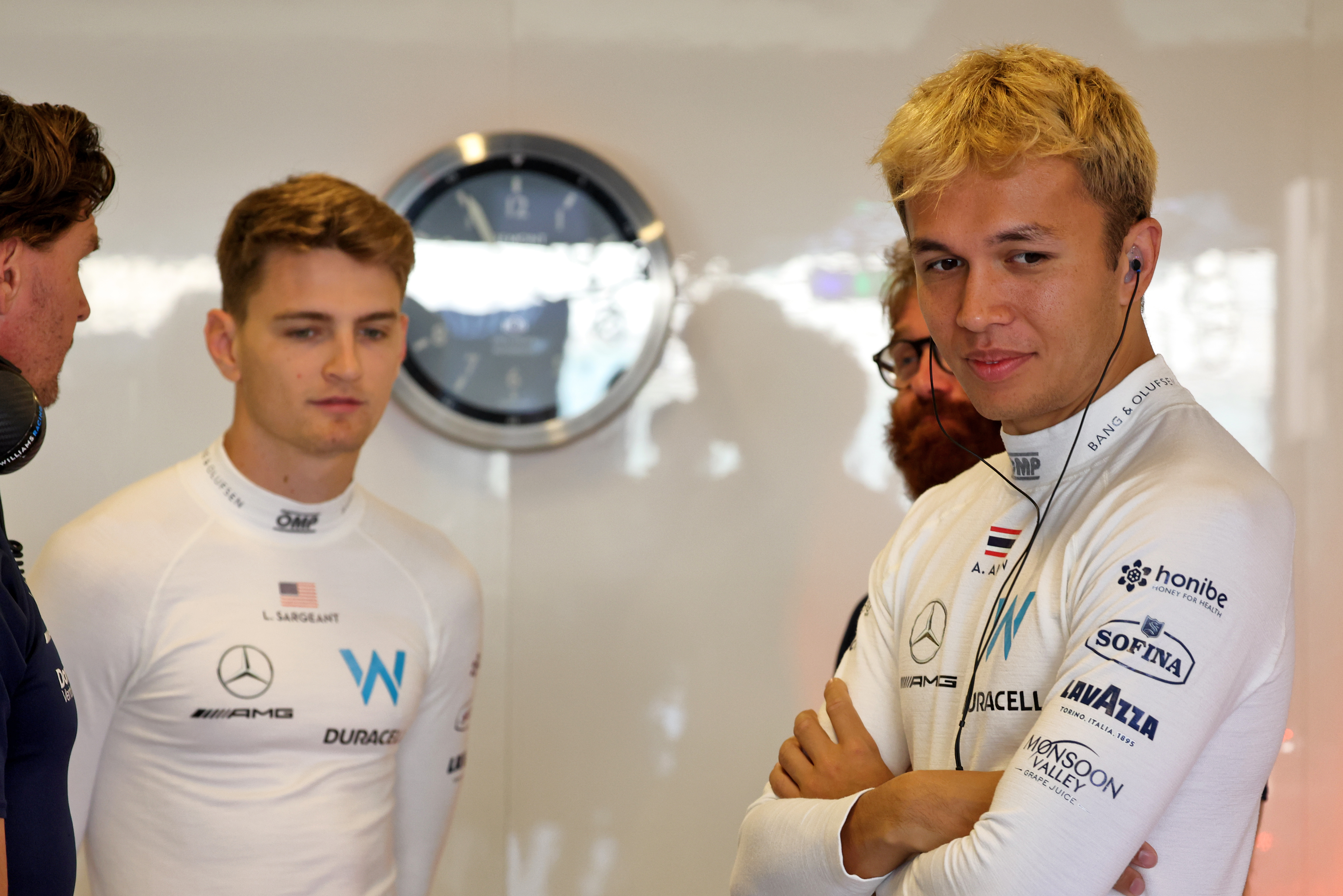 Luck and circumstances helped Sargeant but you don't always have to be a manufacturer's first choice to succeed.
He might have only had one year in F2 – where he finished as the top rookie in fourth – but he had three years in FIA F3 prior to that so he's hardly lacking car racing experience.
Sargeant compared well with Piastri across their three seasons racing together in British F4, Formula Renault Eurocup and FIA F3 – where they battled all-season for the title as team-mates at Prema.
Sargeant had the better qualifying speed but lacked a bit of racing edge against Piastri and ultimately lost the title by just four points after a hectic Monza-Mugello finale where incidents ruined his title charge.
Having a sharp racing edge is essential in F1's midfield and it's something Sargeant honed during his third year in FIA F3, where he worked wonders with a Charouz outfit that had little previous success in the category before Sargeant joined them.
And things could have been better for Sargeant in F2 in 2022 had he not suffered a problem during his pitstop in a Paul Ricard feature race that he started from pole – likewise had he avoided crashes at Jeddah, Spa and Zandvoort.
Expect Sargeant to make mistakes at Williams – just like his spin that almost put him in the barriers during a soft-tyre run in FP1 in Abu Dhabi – as he's not the kind of driver to leave much on the table.
There's a spin for Logan Sargeant at Turn 1

He just managed to avoid the barriers and is back on track#AbuDhabiGP #F1 pic.twitter.com/xOjL8DWlhg

— Formula 1 (@F1) November 18, 2022
The question will be whether Sargeant suffers the same fate as Mick Schumacher, who showed plenty of flashes of speed but allowed mistakes to squander big opportunities far too often.
Williams is no stranger to working with a young rookie, having handed De Vries, Jack Aitken, Latifi, George Russell, Sergey Sirotkin, Lance Stroll and Valtteri Bottas their F1 debuts in the past decade alone.
But Sargeant will be without the support of Capito, who was instrumental in pushing Sargeant to be F1-ready during 2022 and giving him the nod for a 2023 season where he will no longer be at the helm.
New management might be less sympathetic especially as Sargeant faces a tough learning curve.
Whoever is in charge will expect to see improvement and fast learning from Sargeant, who did rack up four practice outings for Williams last year and participated in the post-season Abu Dhabi test as Williams's 'young driver' nomination.
The team will be looking for Sargeant, relative to Albon, to at the very least clear what Latifi was doing in the second Williams last year.
But it will need to see Sargeant move beyond that level during 2023 and will likely want to see the American qualifying within a couple of tenths of Albon rather than replicate the Latifi/Albon gulf – Latifi was on average 0.390s slower in qualifying than Albon during 2022.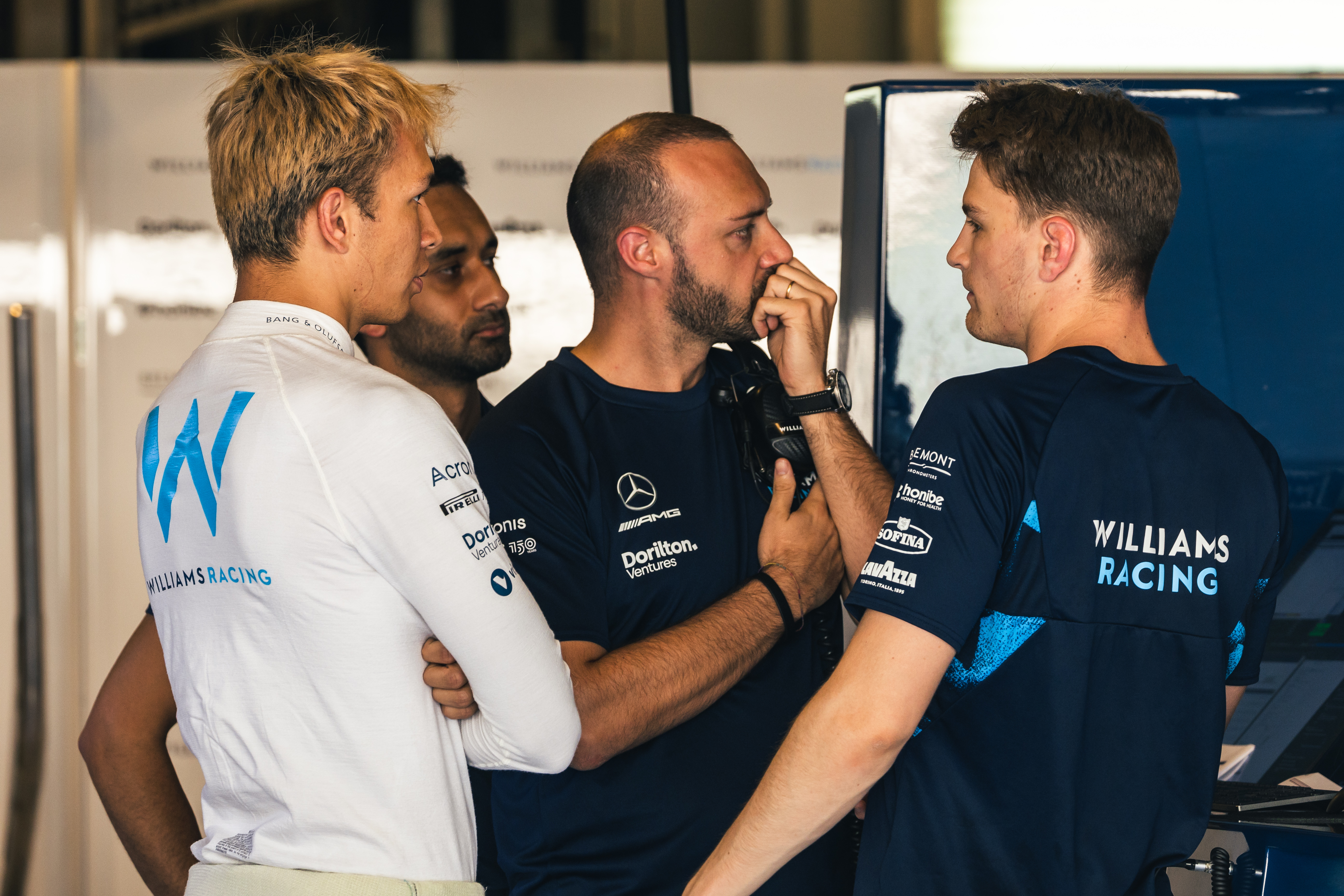 Allowing him a few races to settle in, I'd then consider Sargeant qualifying within two tenths of Albon on most weekends to be the expectation. If he can do better than that and beat Albon often, I'd call that exceeding expectations.
It's hard to set any kind of points goal for Sargeant considering we don't know the competitiveness of Williams's 2023 challenger but if it's capable of points then Sargeant needs to be delivering his fair share.
Albon's 2022 points finishes were usually the result of a cleverly executed strategy and plenty of patience, so Sargeant will need that consistency over long race stints if Williams finds itself in a similar position to last year.
He's got a tough intra-team task ahead of him; Albon is no slouch and has looked like a solid replacement for Russell.
A team like Williams wouldn't appreciate a string of incidents in the cost cap era either so Sargeant will have to minimise the rookie errors and big shunts he occasionally had in F2 last year.
There's also likely to be a wider selection of drivers available for 2024 – with various contracts expiring and a hugely-talented 2023 F2 grid – than what Williams was left with for 2023, so Sargeant must make his case for a second season early on in 2023.
Often rookies' futures are decided in the first half of their maiden campaigns and a flying start can help them avoid a high-pressure run-in.
It remains to be seen what Sargeant will achieve but ultimately we have to expect him to be close to Albon – or Williams, Dorilton and whoever replaces Capito will look for someone else who can be.