For the latest instalment of our meet the team feature, our American Editor Jack Benyon tells us how he got into motorsport journalism, his career highlights so far and his advice for people hoping to do the same.
Why do you love IndyCar?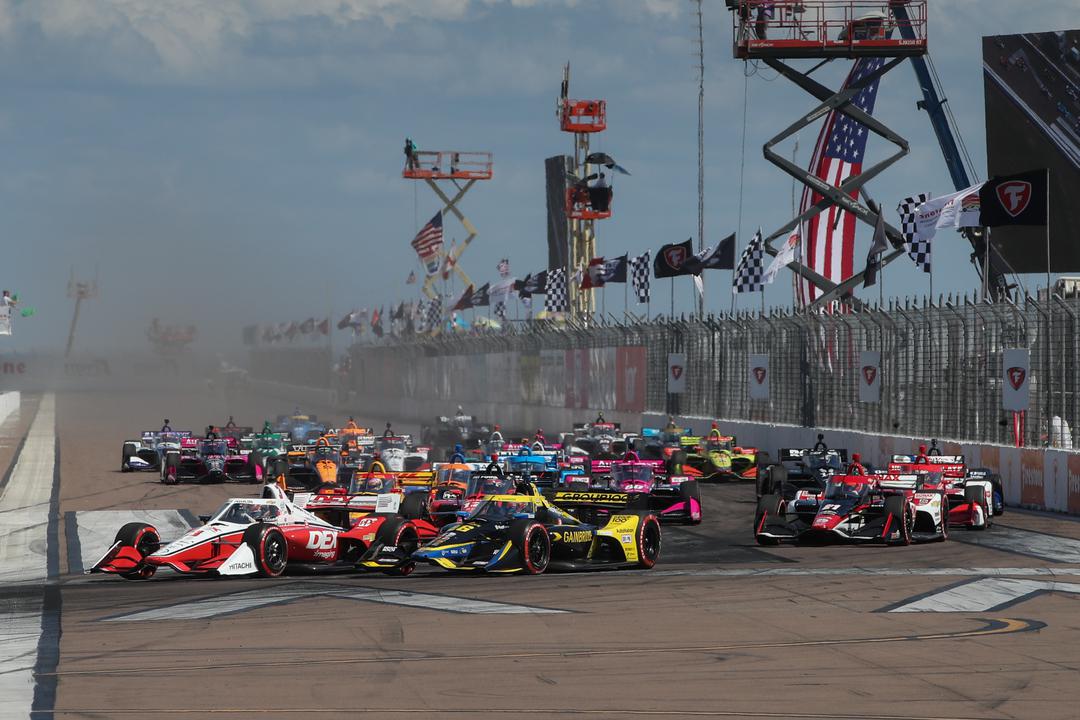 It's impossible not to at the moment! Having the same chassis since 2012 means there's an in-built parity to IndyCar. Of course, the bigger teams have more resources and win out eventually, but on any given Sunday any car or driver has the tools to win a race if they're good enough.
The strategy and luck involved also give it a Russian roulette vibe at times, so when you get to the end of the year you know that for all of the above reasons you have a worthy champion.
How did you get into motorsport?
My Grandad worked at Quicks of Chester for 40-odd years. In the 60s and for quite a few following decades following, it was usual for the works rally teams to service at their local dealership, and because the RAC Rally came through Chester regularly, my Grandad worked on quite a few of the cars.
I can neither confirm nor deny that taking the cars out and drifting them around a roundabout to make sure repairs were done to standard was a part of the job.
My Grandad's job meant my Dad and Uncle grew up on the sidelines of this happening and caught the infectious motorsport bug. I too became afflicted. I was watching the RAC at Chatsworth House at just a few weeks old. There was no hope for me, was there?!
Do you remember your first ever race or memory of motorsport?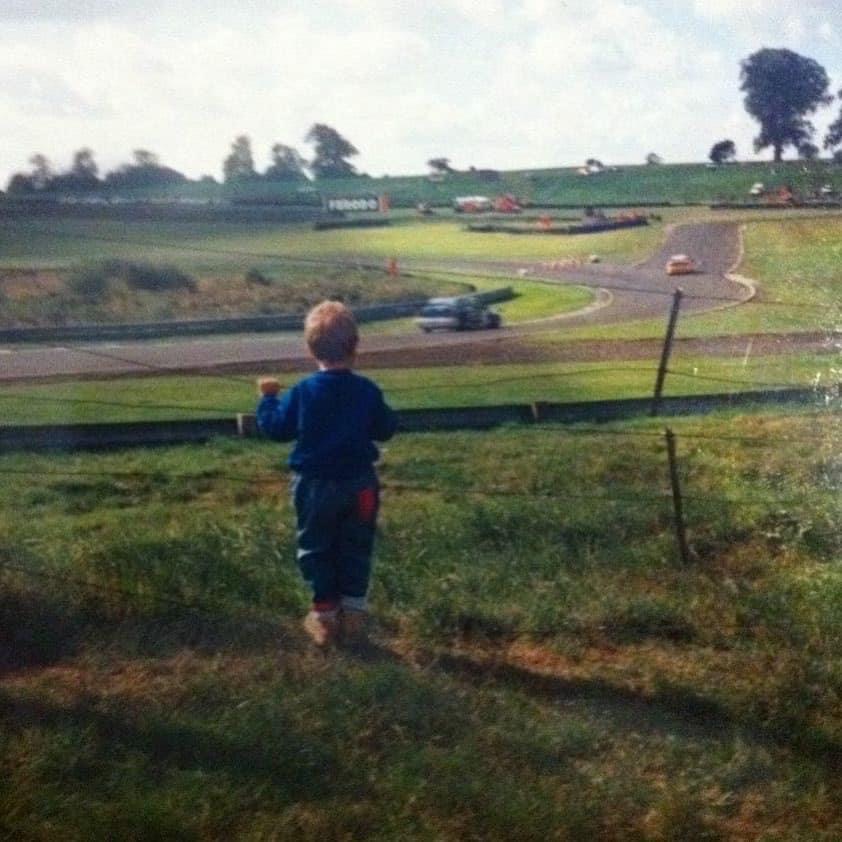 My first memory of motorsport was watching NASCAR on the sofa with my Dad. It was a special treat to be able to stay up late enough to see a race. I grew up in the Jeff Gordon domination period and something about watching him destroying the competition with his rainbow Dupont livery glittering under the lights of Atlanta or Daytona was just mesmerising.
In terms of events, I remember going to Donington Park to watch British Truck Racing, that must have been around 1998. Steve Parish drove a Mobil 1-sponsored truck and signed my helmet (yes, I went to the track in full kart overalls) and he even let me look around his motorhome!
How did you get into your career?
As soon as I was old enough to understand that I didn't have the money or the talent to race! I'm sure that's a popular answer with many of the motorsport journalism community. Writing was always a passion at a young age so it seemed the most natural way in.
The Race COO Andrew van de Burgt was kind enough to offer me my work experience (I include this detail only to make him feel old when he reads this) and gave me some vital advice on what to study at university.
A few years later in 2015, armed with a Journalism & English Literature degree, I started work as National Rally Editor for the weekly newspaper, Motorsport News.
What is your favourite part about your job?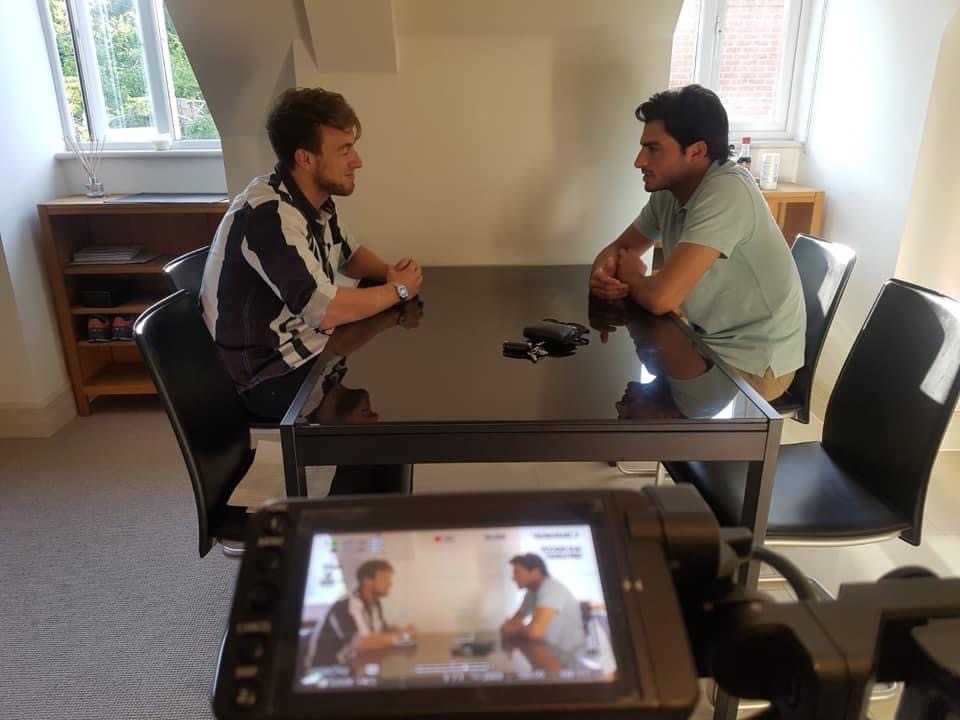 That's a tough question. Being trackside and smelling the tar, rubber and fuel is always a fantastic experience for a petrol head, but I suppose any motorsport fan can do that. Perhaps my favourite part is trying to uncover the stories behind the scenes for the readers that they are not lucky enough to be privy to themselves.
I know motorsport is small in comparison to the likes of the bigger events happening in the world, but I still feel journalism is vital in the motorsport industry for holding people to account and exposing the truth behind just driving around in circles.
I have to say that hosting The Race's IndyCar Podcast has quickly become one of my favourite tasks, too. Working with the uber-intelligent and charismatic JR Hildebrand is both fun and serious in what we're able to do week to week.
What is the most challenging part about your job?
For me, joining The Race and covering IndyCar in the pandemic has been tough. I have to say the team at IndyCar – Kate Davis, Arni Sribhen and latterly Dave Furst – have done a phenomenal job of making the drivers and teams available to the media. But covering an American series from the UK in a pandemic was certainly tough.
I hope we've done a good enough job for you, the reader, in providing that paddock detail The Race has quickly become known for, but my mind's already on a year or two's time when we're in the beating heart of the paddock more often than not, and able to garner even more detail to enrich the experience for our readers.
What is your favourite race or racing moment you've watched?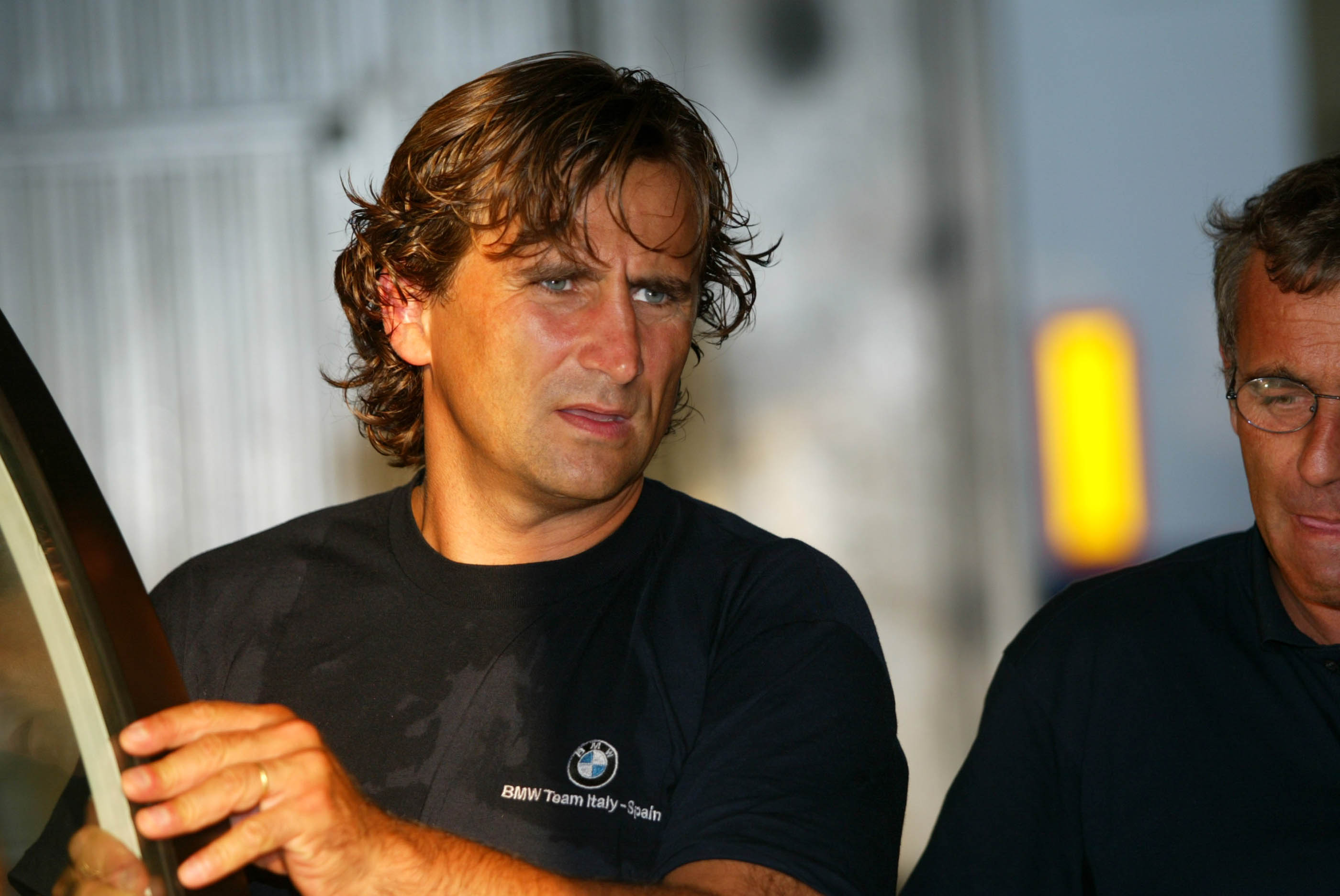 Isn't this a bit like asking 'which one of your children is your favourite'?
Actually, no, it's worse, as most parents have a favourite, don't they…
I'll go a bit left-field. Alex Zanardi was my favourite open-wheel racer in the US when I was growing up, and I think I'd pick his return to complete the final 13 laps of the Lausitzring race he missed in 2003 as my favourite moment.
Two years earlier he'd spun coming out of pitlane and was hit, causing crash that lost his legs. Just two years later, when his fans were still grieving for him (and wondering how he managed to survive) he returned to Lausitz to complete the race laps he missed in an especially adapted car with hand controls.
It's even more poignant as that grit and determination told us then that things like racing full time in World Touring Cars or even winning gold medals on his handcycle were possible because of his outrageous determination when most of us would have given up.
After I lost my brother late last year, I often think back to or even watch on YouTube those 13 laps and they inspire me not to give up when life throws you a curveball, but to redouble my efforts to live it to the fullest.
Is there an exclusive paddock moment or interview moment that you'll never forget?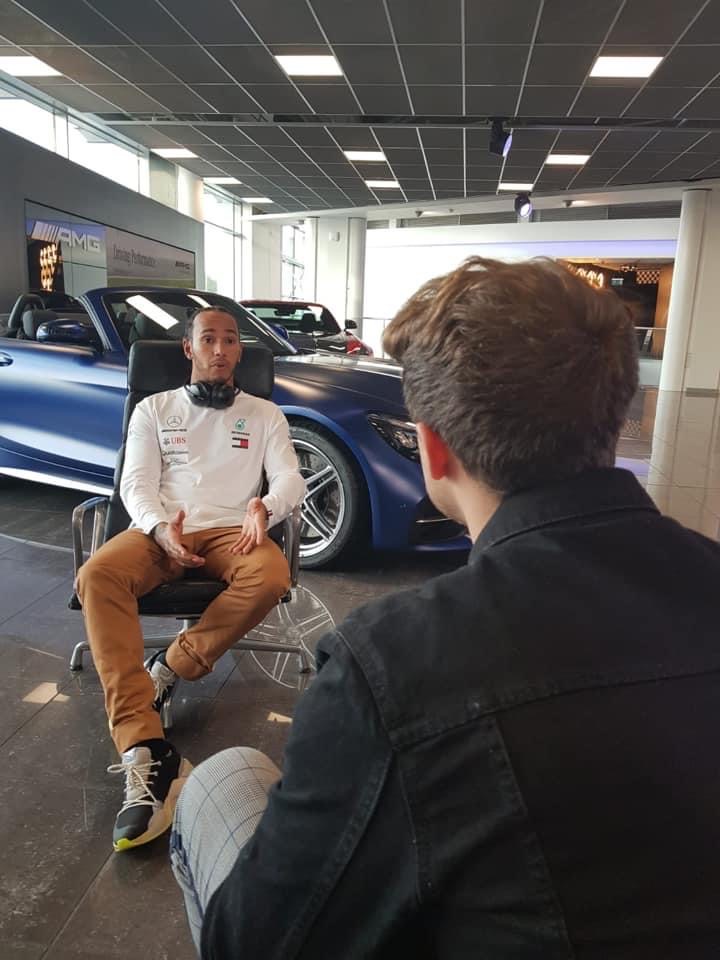 I have to say, having interviewed Lewis Hamilton just after he'd been pretending to be a robot, played football with Max Verstappen at the Puma factory in Germany or played on Lando Norris and Carlos Sainz's simulators at their respective homes in Woking at the time, I've had some incredible opportunities in my career so far.
From an IndyCar perspective, I think our two interviews with Al Unser Jr have been my favourite. On the podcast we delved into his incredible highs as an Indy 500 winner to the incredible lows of arrests and substance abuse, and how he's telling his story to help people like him find help and solitude in their lives. It must have took such courage to reveal that side of himself.
We also did a special deep-dive into the 1994 Beast engine built totally in secret by Ilmor and Penske, and were lucky enough to have Al, Jade Gurss who is the author on that engine and Kevin Walter, the person in charge of the engine programme at Penske.
The level of detail into what is one of the most amazing stories I have come across in motorsport was absolutely astounding. Any engine that has so much power it can turn the wheel rim inside the tyre is the kind of engine I want to read and listen to a lot about!
What's a small piece of advice that you'd give someone wanting to work in motorsport?
Get as much experience as you can! I know there's a growing movement to crack down on people doing free work, and I totally understand and support that. But if it's just a day or two and doesn't cost you anything personally, I'd totally recommend doing your best to get into your local newspaper or magazine, garage or kart track.
You can learn so much, and the connections you can make can serve you throughout your career and often at the most surprising and opportune times.
I'll never forget my first rally where I made the effort to (attempt to) speak to all of the 150+ crews (so that's over 300 people with driver and co-driver). One of those co-drivers who I got to know and really enjoyed talking to, I later found out he worked for Manor F1. Now he's the engineer on Max Verstappen's engine and a Formula 1 world champion in his own right! Really proud of what Joe Sturdy has been able to achieve and he's a brilliant human being.
It just shows that if you work hard you can achieve so much and that if you're a journalist – never treat anyone more or less important than the next person because you never know what will happen next!