Jrark from the Members' Club wants to know "how much Formula 1 teams look purely at feeder series results when assessing young talent compared to, say, their pace on a simulator if they're part of one of the driver academies". Here's Valentin Khorounzhiy's take: 
Even if the modern Formula 1 junior ladder was as close to its perfect ideal as we could reasonably ask for, simply looking at the standings wouldn't really get the job done in terms of talent assessment.
I will not go as far as to claim motorsport is the most innately randomness-dependent type of mainstream sport there, but it is clear just what a monumental impact the 'vagaries of fate' have even when everything is set up to be as far as it can be. So, ideally, if you were an F1 talent scout, you'd like every junior season to be re-run, say, 1000 times to maximise sample size – to better account for every time somebody got injured while slipping in the shower, or qualified P19 instead of P1 due to traffic on a key lap. That, of course, is not quite how our reality works.
But it's true also that the modern system feels quite far from that platonic ideal or its realistic approximation. The path to F1 is famously no meritocracy, and not just for the obvious, most frequently cited reason of budget. This isn't to say that budget isn't the biggest, most obvious driver of the disparities.
For Formula 3 and Formula 2 in particular – but also, really, for also every junior series – it is worth zeroing in on specific areas of outcome influence that you would ideally want to mitigate. For me, a good way to look at it is to highlight the two surface-level aspects of differentiation – and the more hidden factors below it.
The surface-level stuff you can get a good feel for from the outside – look at the standings, watch the races, keep past years' standings in mind and consider the specifics of the format.
The team factor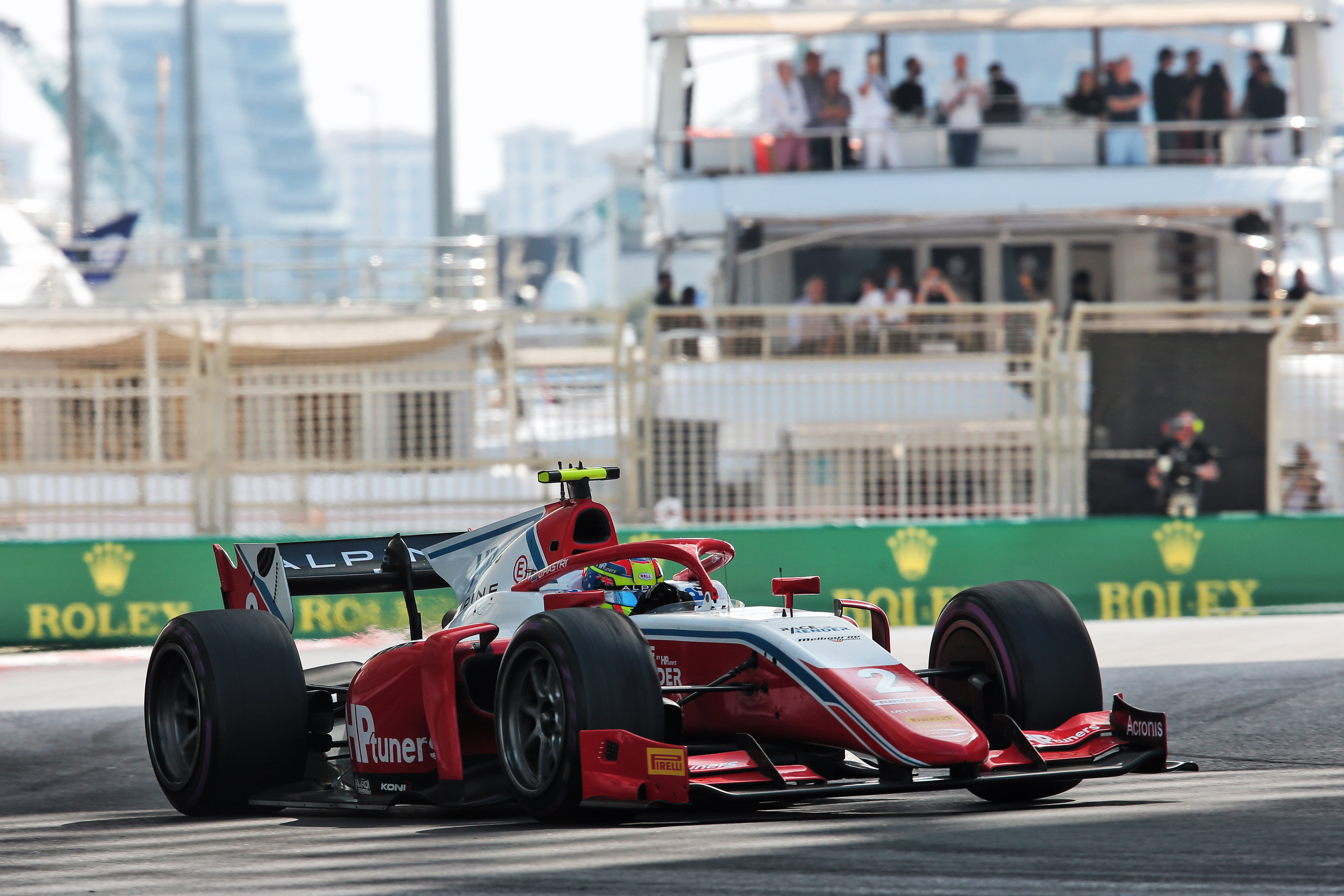 The first clear point of differentiation in F3 and F2 is the teams. That is, of course, widely understood. And if your sole end-all and be-all is driver talent evaluation, it is clearly not ideal – but that's debatable, and in any case, this is the ecosystem we have.
Oscar Piastri drove for Prema in both Formula 3 and Formula 2. A Prema F3 seat at that point was widely regarded – and, I feel, correctly so – as a virtual guarantee of a title challenge if you're any good. The team's F2 form has been a bit more up and down since the introduction of the Dallara F2 2018, but its status as a top-tier outfit and top-tier opportunity is still indisputable.
So, some teams are stronger, some teams are weaker. Almost axiomatically, the distribution of the opportunities drivers get, where they land on that team spectrum, is less meritocratic than in F1. In F1, especially in its current age of increased financial stability, teams will generally pursue the best competitive opportunity. Some may do so in F2 and F3, too – it is good marketing going forward to have a supernova talent do wonders in your car specifically – but ultimately they have precious little reason to turn down the best financial outcome and obviously don't have F1-like constructors' championship prize money distribution.
When the drivers – or their families, or their F1 team benefactors – are the clients and the teams are the ones setting the price, it is obvious how it will shake out.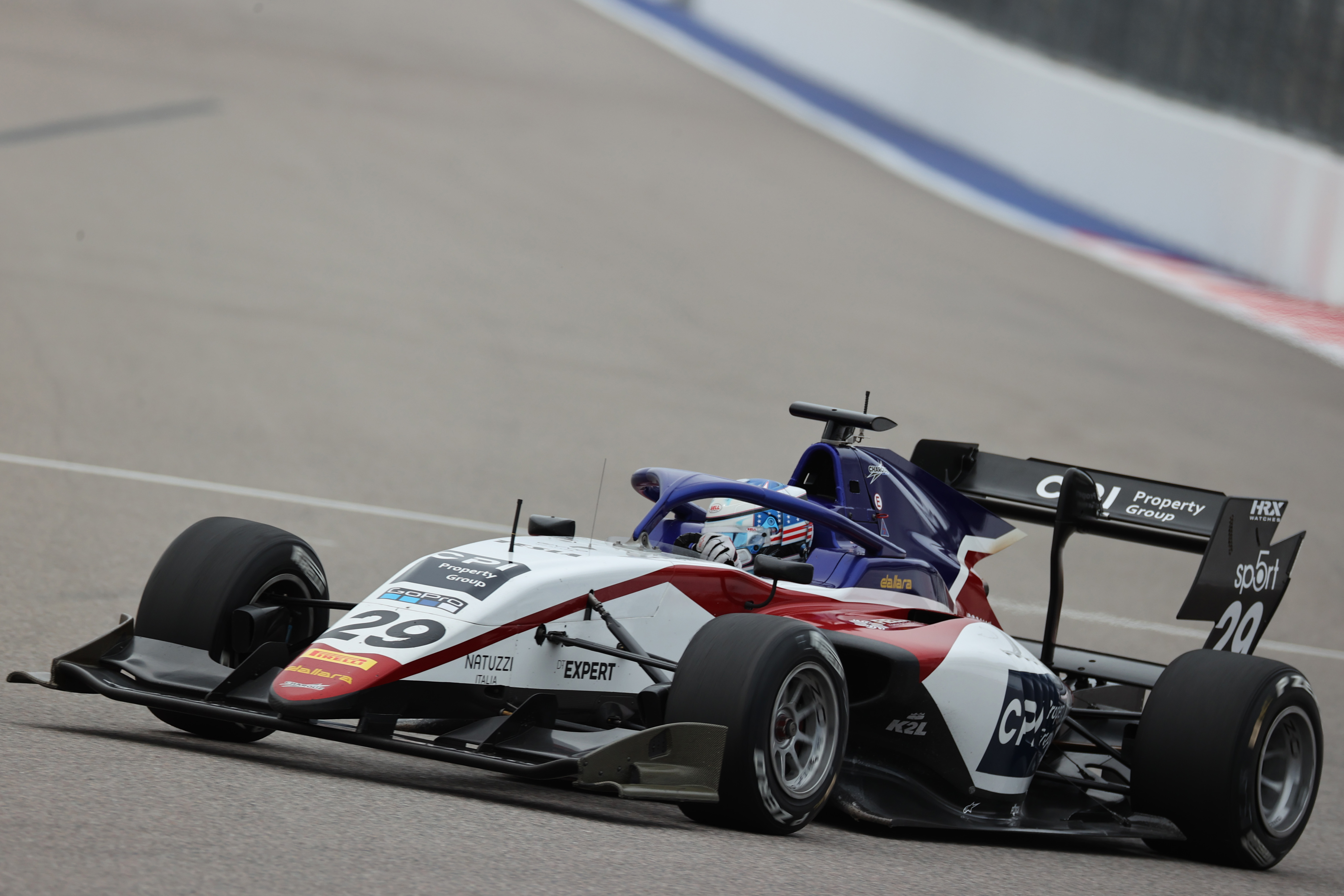 F1 teams are clearly, obviously aware of the disparities, though. Logan Sargeant got his Williams Driver Academy spot while piloting a Charouz entry to seventh place in the 2021 F3 championship, seventh normally being a distinctly not-great result in a third season in the category.
But Sargeant had scored 82 percent of the three-car team's total tally, so everyone knew what was up. A year later, hello F1.
Or how about Yuki Tsunoda? He was ninth in his sole F3 season, but had scored all 67 of the Jenzer team's points. Red Bull didn't even feel it needed to see more from him in F3, sending him to F2 straight away. A year later, hello F1.
The series factor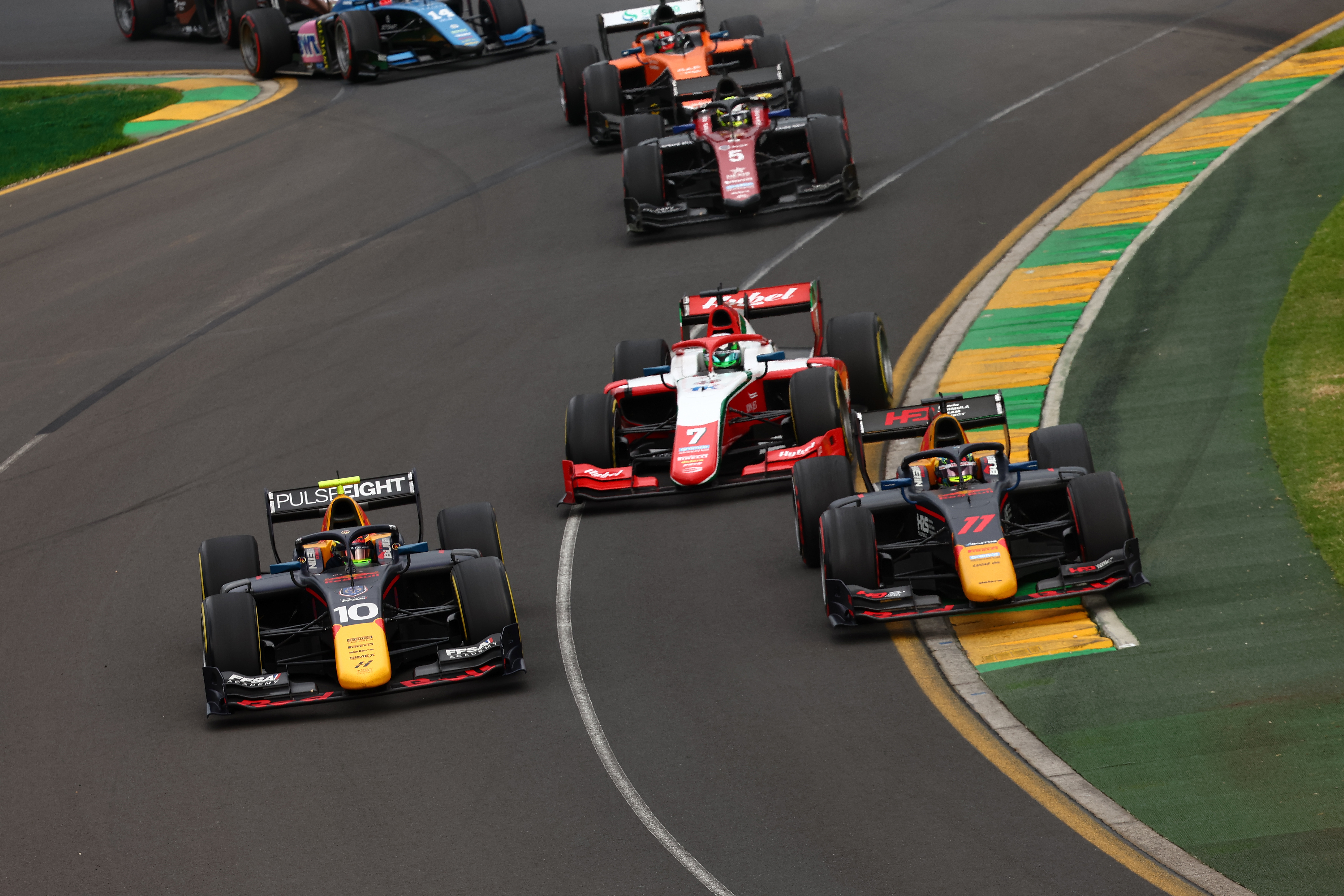 Racing – even if you limit it to four-wheeled circuit racing in formula machinery – can still be many different things. The distance, the tyres, the weekend format, the car specs – that all does favour some drivers over others.
And you could make a decent argument that F2 and F3 don't necessarily favour the exact same characteristics as F1.
It helps that it's Pirelli rubber across all three of the championships, albeit obviously not the same Pirelli rubber, but in-weekend track time is, naturally, extremely reduced for F1's feeders. One practice, shorter than any F1 practice, and then you're into qualifying.
Then there's of course reverse-grid races, which you could maybe justify as being a wheel-to-wheel skill exhibition, but they genuinely mostly feel like results 'white noise'.
It is probably not great for the purposes of pure talent evaluation that it's objectively better longer-term optics to qualify 10th in Monaco, bagging reverse-grid pole, than qualify fifth. And it is extremely not great that, in F2, it is the main-grid race that features the mandatory pitstop and routinely provides more jeopardy that often has very little to do with driver skill (even if team skill, for those various mechanics' and engineers' future careers, is also obviously a factor worth displaying and testing).
And, of course, there's also the fact that the Dallara F2 2018 still shows occasional unreliability, which is something you maybe want in F1 but definitely do not want in the lower categories.
The 'black box'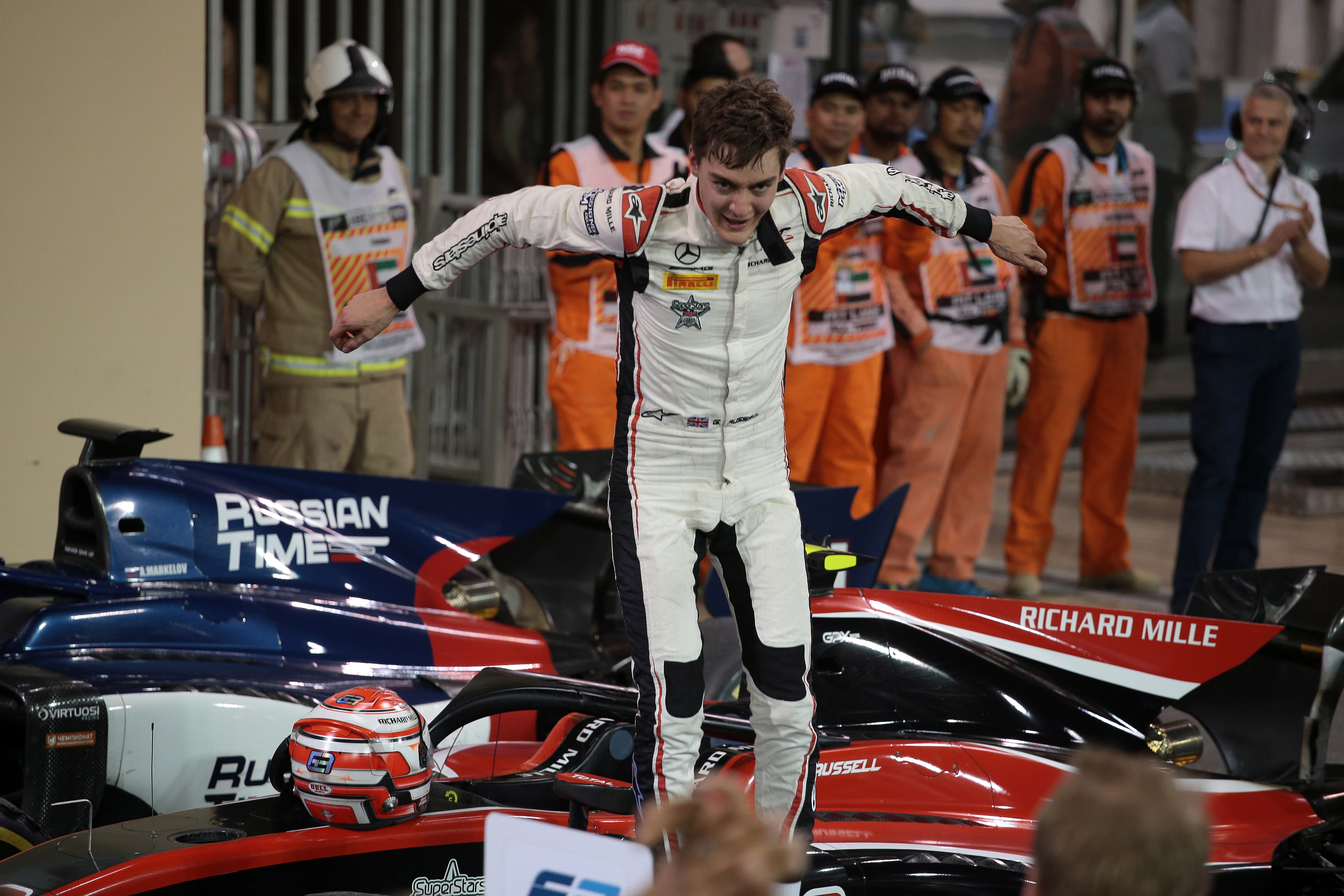 All of the above is pretty easy to suss out just by watching F2/F3. Otherwise though, there are a lot of factors that make junior categories a 'black box' – a driver comes in with their past results and the past results of their team, and then their current results come out. And to know what happens between those two states, you really have to be embedded there.
Is there data that suggests one driver has, for whatever reason, been blessed with a better engine than other? Is a driver doing lots of private testing, even if it's within the regulatory restrictions? Do they have access to a particularly good simulator? Are they able to afford a driver coach with extensive past experience in the series? Have they been able to bankroll a mechanic/engineer recruitment drive for the team?
Much of that, you will note, is again a question of money, and who can afford what. And this is inevitably where the talented have-nots on the margins lose out. Many of those have-nots then bounce out of the system, usually going on to race elsewhere while believing that they were denied a rightful crack at F1. And many of them may well be right.
Still, junior form – not just the championship positions but a more rounded, circumstance-based overview – remains a pretty good predictor of F1 success. This is also why it's tempting to believe, albeit impossible to prove, that F1 isn't missing out on generational can't-miss prospects.
Sometimes those can't-miss prospects do look suspiciously good. You watch Charles Leclerc take pole by seven tenths on his Formula 2 debut by, and it's easy to go 'even in Prema equipment, that cannot possibly be legit'. But six years on, with Leclerc firmly established as one of F1's best – if not the absolute best – qualifiers right now, it doesn't seem anywhere near as weird anymore.
F2 form tells lies. So does F3 form. But they're worth following anyway because the truths are also there on display.