McLaren Racing CEO Zak Brown reckons Kyle Busch racing at the Indianapolis 500 could be a big story for IndyCar and says his team has contacted the two-time NASCAR Cup champion, but also played down his chances of joining an expanded McLaren effort in the blue riband race.
Busch has switched teams in NASCAR and is now able to contest the Indy 500, something he wasn't allowed to do at his former team Joe Gibbs Racing, despite having lined up an entry before.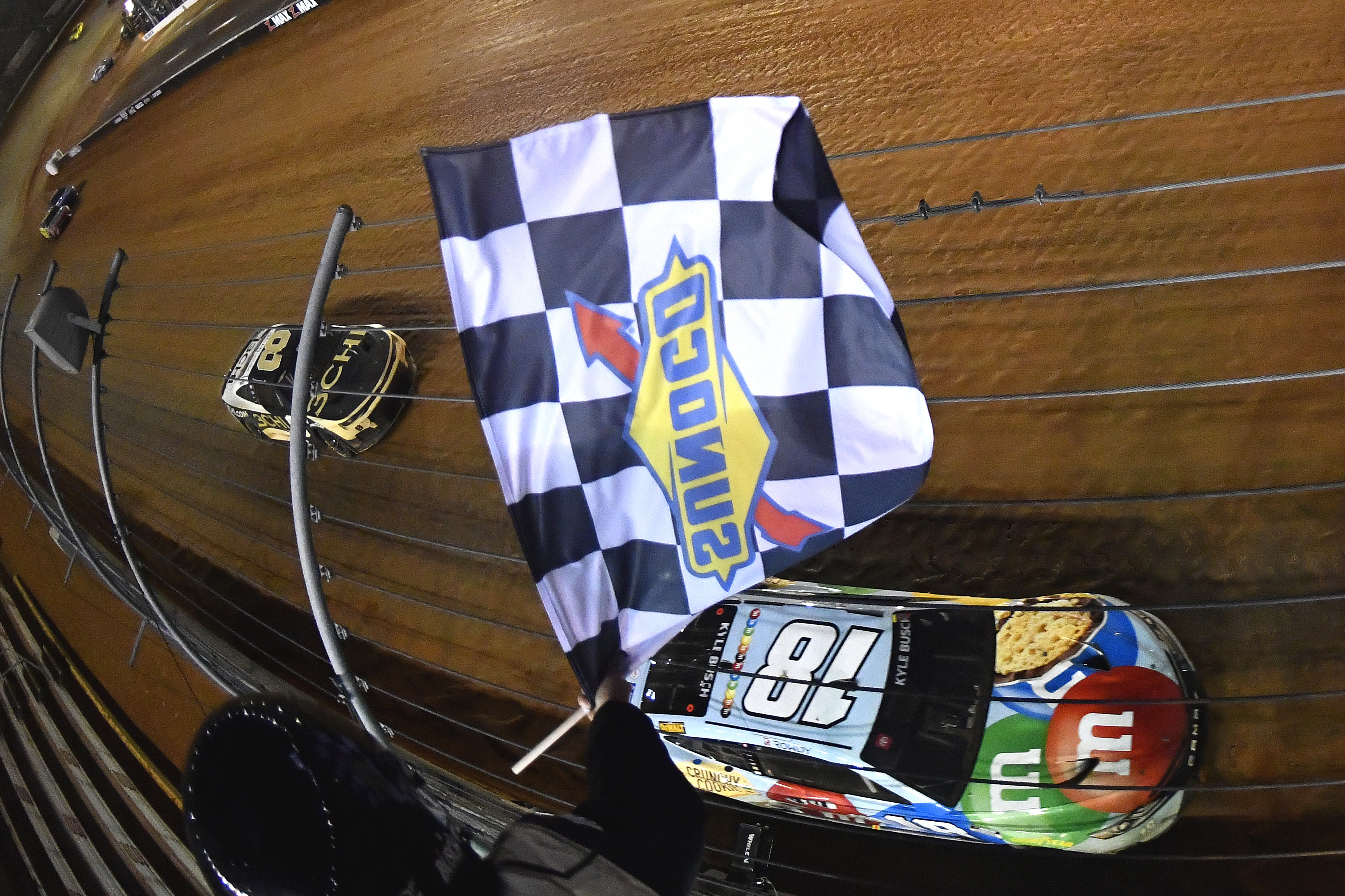 Any NASCAR-to-Indy 500 switch is massive and would bring huge media attention and therefore benefit McLaren, however Brown has identified a potential stumbling block for any deal.
"I have not personally spoken with Kyle Busch, but you can read into that, that someone else in our organisation has," said Brown, speaking to a select group of media including The Race on Wednesday.
"We want to make sure if we run a fourth car, we're in the mindset that we want someone that is experienced around the 500.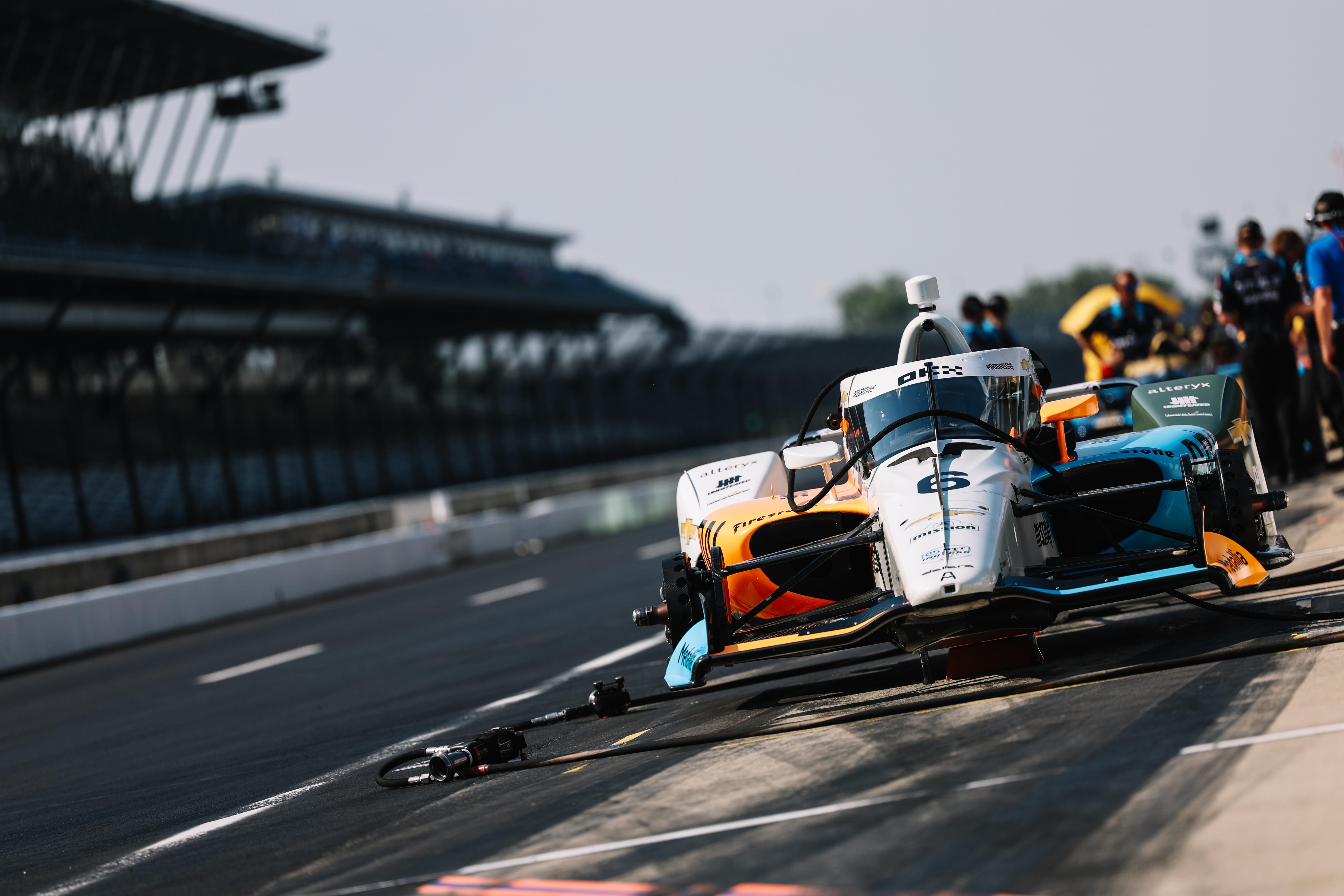 "It's such an important race and from a 'going for the championship' point of view, we've got three drivers that we want to have finish as strong as possible.
"So if we ran a fourth car, we'd want that to be additive, not only for the fourth car itself, but to the three cars and so bringing in someone who's not done [the race] before, potentially doesn't add that value from an experience point of view."
Brown was quick to add that playing down the chances of having Busch in the team was in no part due to a lack of admiration for the driver.
Asked as a follow up if Busch was under consideration but not top of the list, Brown replied: "Yeah, and not because of him, but purely because of experience.
"He's an awesome talent and it would be huge, huge news for the [Indianapolis Motor] Speedway.
"But yeah, I think everyone's under consideration if we decide to do it, but experience is kind of right at the top of the list as far as what's going to be most important to us."
What's the latest with McLaren's team reshuffle?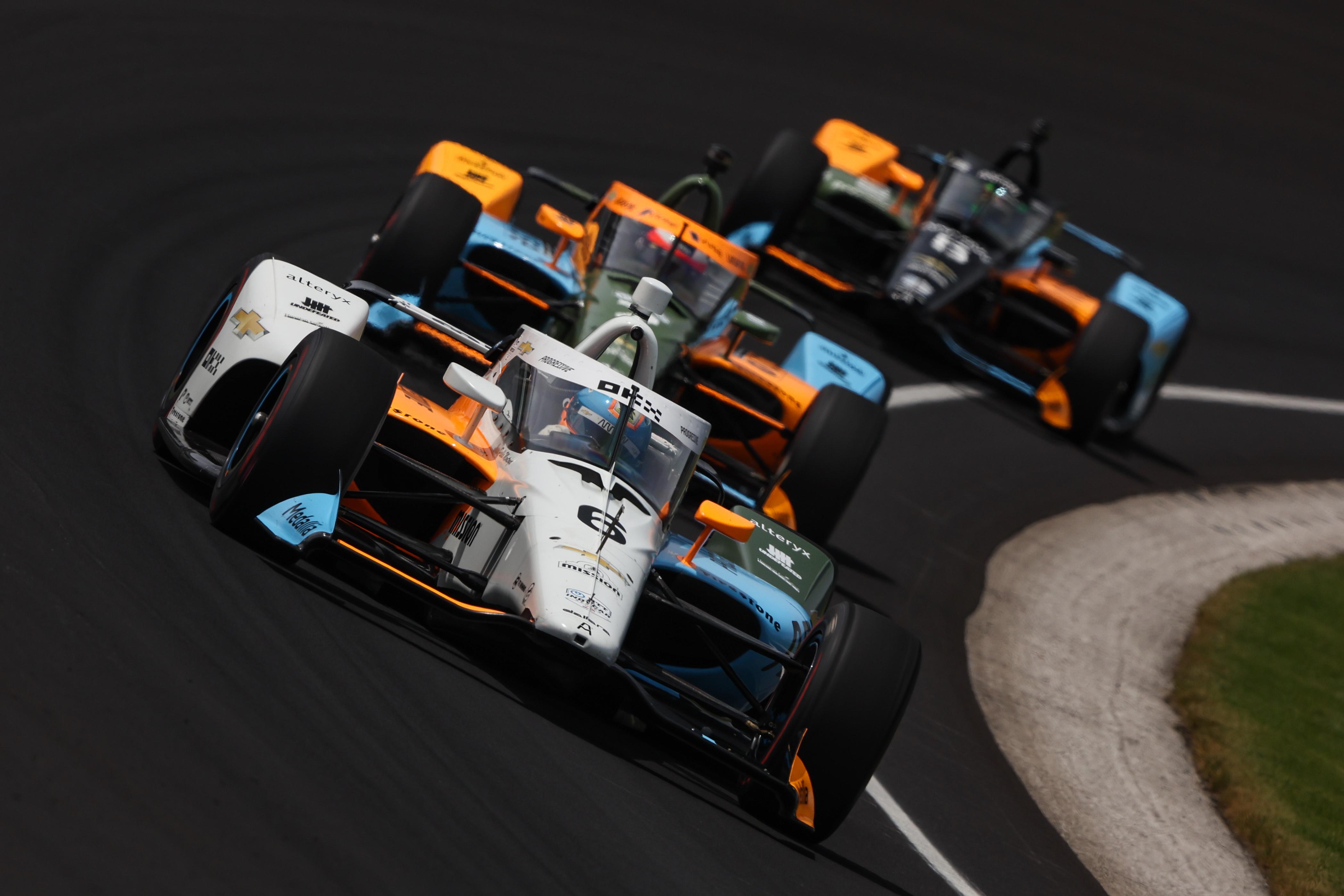 For the three seasons it has been involved in IndyCar, Arrow McLaren SP has run two cars in the regular season and three cars at the Indy 500. Fernando Alonso (2020) and Juan Pablo Montoya (2021-22) have been the drivers joining the team at the Brickyard.
However, for 2023 the team is expanding to three full-time cars, with Alexander Rossi joining from Andretti Autosport alongside Pato O'Ward and Felix Rosenqvist, both of whom had fresh deals or options taken this year for next season.
There's still uncertainty over whether McLaren would run an additional car at the Indy 500.
There's two drawbacks for the team to consider. Staffing a team with top-level personnel at a premium in IndyCar is incredibly difficult, so any sort of expansion has to be weighed against watering down your other entries, spreading personnel thinner.
The second is whether Chevrolet will have an engine supply, and that would depend on other entries confirming their plans. However, Chevrolet ran 16 cars at the Indy 500 this year, two cars fewer than what it believes is its maximum.
Brown says not only is a fourth car at the 500 an option being considered, but so too is a fourth entry in IndyCar full-time from 2024.
"A fourth car at the 500 is very much under consideration," said Brown.
"I wouldn't even want to get ahead of ourselves but we wouldn't be ruling out a fourth car in the future on a full-time basis.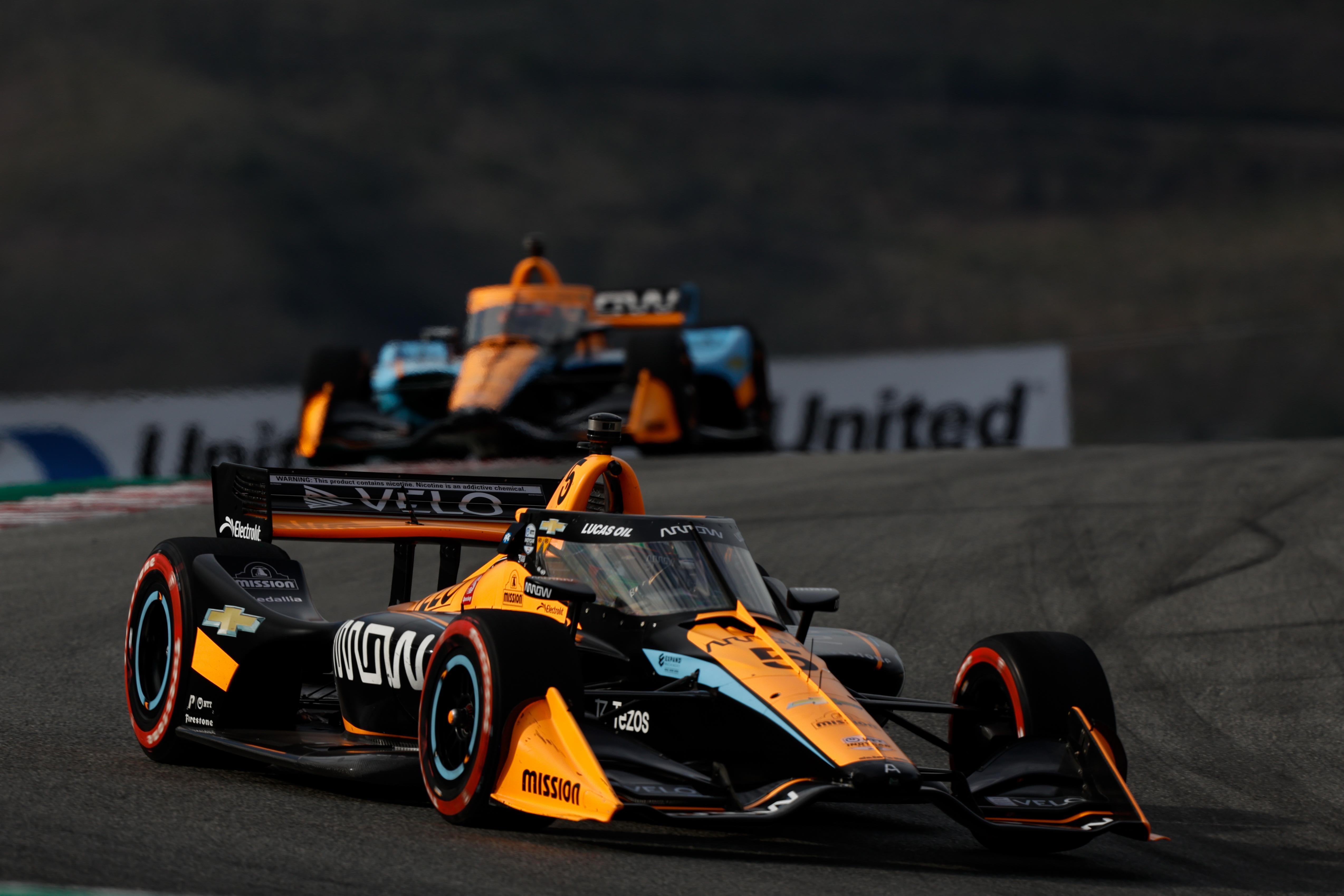 "That definitely wouldn't be for 2023. But as we expand the team and get into larger facilities and things of that nature, it's something that Gavin [Ward, Mclaren's new racing director] and I have spoken about.
"I think we would be in a position to run a fourth car at the 500 this upcoming year. And if we do decide to do that, we'll make that decision soon for maximum preparation.
"We're open-minded to a fourth car in 2024 and beyond. We'll probably make that decision, middle of next year, in time to be prepared. If we did decide to do that."
McLaren has gone through a significant restructuring ahead of 2023 and its expanded effort. Rosenqvist moves to the #6 car in the operation as Rossi takes over the #7, a move dictated by sponsors according to Brown.
The team's leadership structure has also been defined after team president Taylor Kiel left last month. Gavin Ward is promoted to racing director and will oversee the squad like a team principal, with ex-series director Brian Barnhart coming aboard as general manager from Andretti.
The team's immediate priority now is assembling more staff for its third entry.
"The whole paddock is in a bit of a fight to get the best people and there is a shortage," said Ward.
"So I won't say we have every single position lined up and ready to fill.
"We're full push on recruitment and I think we're not that bad. We're really getting there. In terms of timeline, it's two months, that's what we're really looking at here."