When the engines fire up in St Petersburg later this month, one name many people are fond of both in and outside the paddock will be missing from the IndyCar opener.
The 1996 CART champion Jimmy Vasser – and his partner James 'Sulli' Sullivan – took the decision to part ways with Dale Coyne Racing ahead of the 2022 season after a nightmare year with team newcomer Ed Jones as the alliance's driver.
Speaking to The Race in late January, Vasser explained the aims for the future of the team, and said 'not to be surprised' if the squad joins with an affiliate to make a return at the Indianapolis 500 in May.
But Vasser won't have a team in IndyCar full-time for the first time since the KVSH squad he co-owned exited, and even that absence was only for less than a year as he and Sulli then paired up to launch VSR's IndyCar programme with Coyne.
Asked by The Race what his feelings were about being absent, Vasser replies: "I wouldn't go so far as to say it's not ideal because we made the choice to hit the reset button.
"The last time was when KV shut down and Sulli and I took a year off kind of reorganising our thoughts and plans before we came back and partnered with Dale Coyne, and Sebastien Bourdais [for 2018].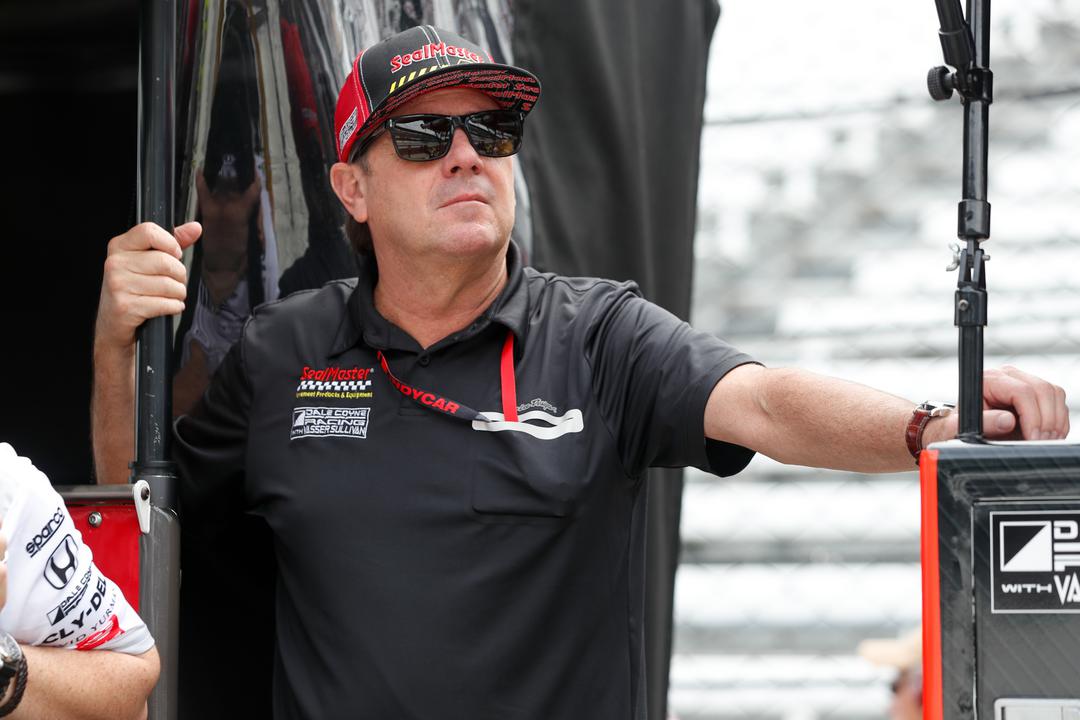 "We had a great run for four years.
"It just seemed like it had run its course and so we kind of chose that we needed to do that again.
"If we're going to come back to IndyCar, we'd rather come back on our own as just Vasser Sullivan. To do so, we needed to hit the reset button and reorganise.
"So we're currently looking for a bigger shop in Charlotte where we run the Lexus IMSA team and building a good core group of people.
"So having said that, while it's kind of our choice, the first race hasn't come yet and I'm not there, but I can tell there's a little bit of a different feeling actually. There's not the anticipation and the testing and trying to get ready so we'll see how it goes. But I think it'll be fine."
There's perhaps some lineage in the KVSH and Dale Coyne deals coming to a close.
The late, great Kevin Kalkoven made the decision to shutter KV – (the SH came from Sullivan's team when he joined that partnership) – which made the following hiatus for Vasser and Sullivan sort of enforced.
This time, in 2022, it was by choice, but both moves past and present allowed the owners to regroup and that's what they hope will happen here. There's no doubt it's needed.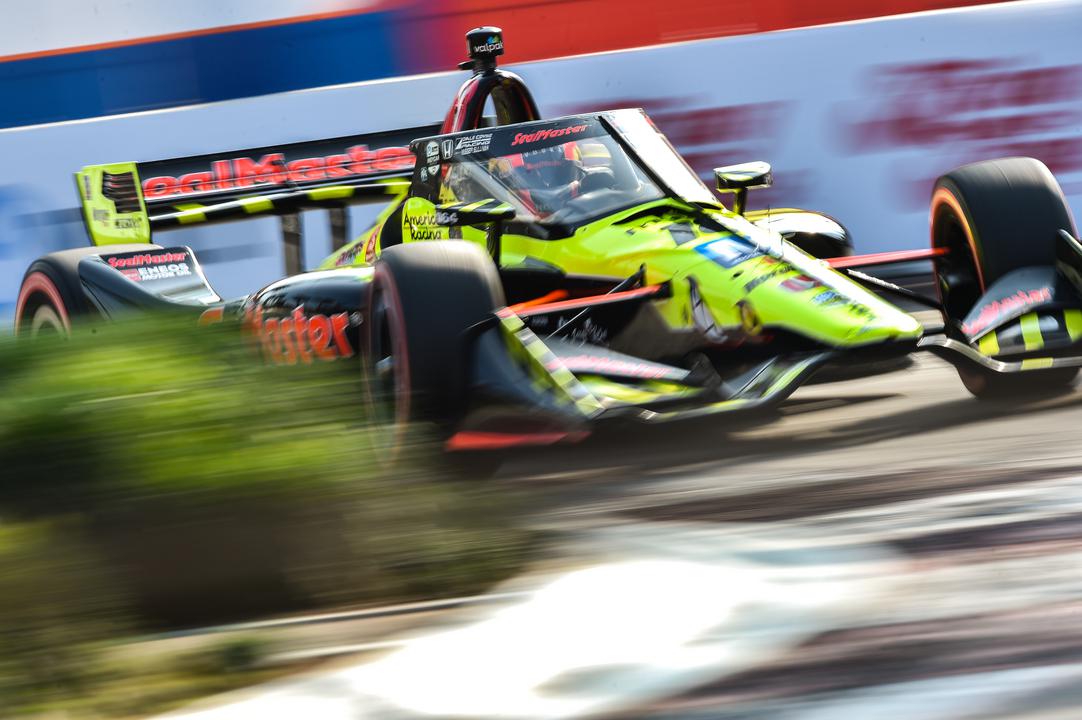 It's no surprise Vasser felt the team had run its course in its Coyne guise. It won its first ever race having installed professional giantkiller and small-team inspirer Bourdais, but that was the only victory, and things went downhill in terms of results at least each year.
Bourdais' seventh in the championship in year one was followed up by 11th in 2019 and 13th with Santino Ferrucci in 2020, after what was a bitter split between Bourdais and the team that winter.
In 2021 it picked up Jones as Ferrucci switched to NASCAR for his main focus, but only three top 10s and 19th in the points followed in a limp season for the group.
That's brought about the 'reset'. The next steps are to continue the search for a bigger race shop to work out of in Charlotte, and do a stock take of the parts and people it has so that it can put things in place for a 2023 return as solely 'Vasser-Sullivan' in IndyCar.
The team owns an IndyCar chassis and can be ready for testing with minimal prep work. So that begs the question – in a series where the right people can transform a team but are a very rare commodity – is getting the right people or finding the backing to finance the future the big focus?
"I would say it's a bit of both," Vasser says.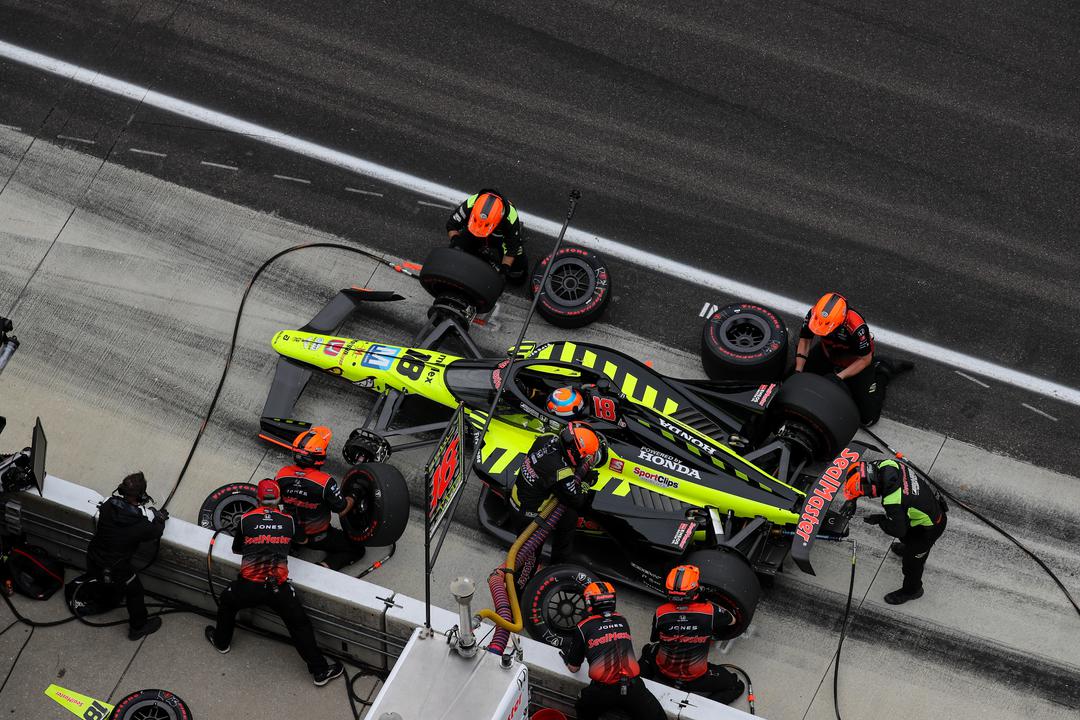 "We're not full up on human resources to just add an IndyCar programme, we'd have to add people and also, we need to put the sponsor partner group together to do so.
"You will see there are a lot of familiar partners on the Lexus car that we had in the past with our IndyCar programme, primarily Sealmaster [the team's backer since it returned to IndyCar in 2018].
"We put the red Sealmaster logo on the side of the Lexus, it looks eerily like the IndyCar, and other sponsor Molex. So we're very fortunate that we have great partners that are still with us, from one series to the next."
It was a hard fought 24 hours by the entire team, bringing both @lexusracingusa #LexusRCF GT3s home, leading laps throughout the running, and finishing P4 in the GTD Pro class & P15 in GTD. #LexusRacing #LexusPerformance #Rolex24 pic.twitter.com/J3oT45SiSL

— Vasser Sullivan (@vassersullivan) January 30, 2022
The Lexus supported IMSA team has had multiple class wins, but Vasser's attitude to this relative success gives you an idea of his mentality and remaining motivation to win. "We need to be more successful," he says, adding: "We haven't won the [Daytona] 24, we need to win the [GTD class] championship.
"So we have had some success but you know how motorsports is, you can win from pole and still have a pensive look on your face. There's always something to be done."
Vasser's own career was a glittering one. He was Ganassi's first champion, an achievement subsequently overshadowed by his team-mates and title-winning successors Alex Zanardi and Juan Pablo Montoya, but one that shouldn't be underestimated.
Vasser had to fend off all-time US racing greats Michael Andretti and Al Unser Jr to take that 1996 title, and along the way, he won CART's ill-fated but ultra-competitive Indy 500 'alternative' the US 500 in the first year of the American single-seater racing split.
Perhaps his resistance in the face of two team-mates who were considered some of the best in the world at the time points to why Vasser is unwaveringly motivated to tackle whatever he's set his mind to that morning.
"It's awesome to look back and say, wow, I see pictures of me and Zanardi and Montoya, fortunately or unfortunately, I've had great team-mates that pushed me hard!" Vasser says.
"At times, they had more success than I do and I'm not complaining, but, to go from Zanardi to Montoya, the success of multi-year team-mates, was pretty hard, was a pretty tough task.
"Looking back on that I'm like, s***, those are a couple of tough team-mates.
"I look back at my career and I think I could have done better, I should have done better. You've almost got to think that way. A second championship, more race wins. I only won the Indy 500 as a team owner. That was great.
"But I did win three 500 mile races during the split, so I'm happy with it, but not ultimately overly satisfied. Like most race drivers aren't, right? All I can do is look forward.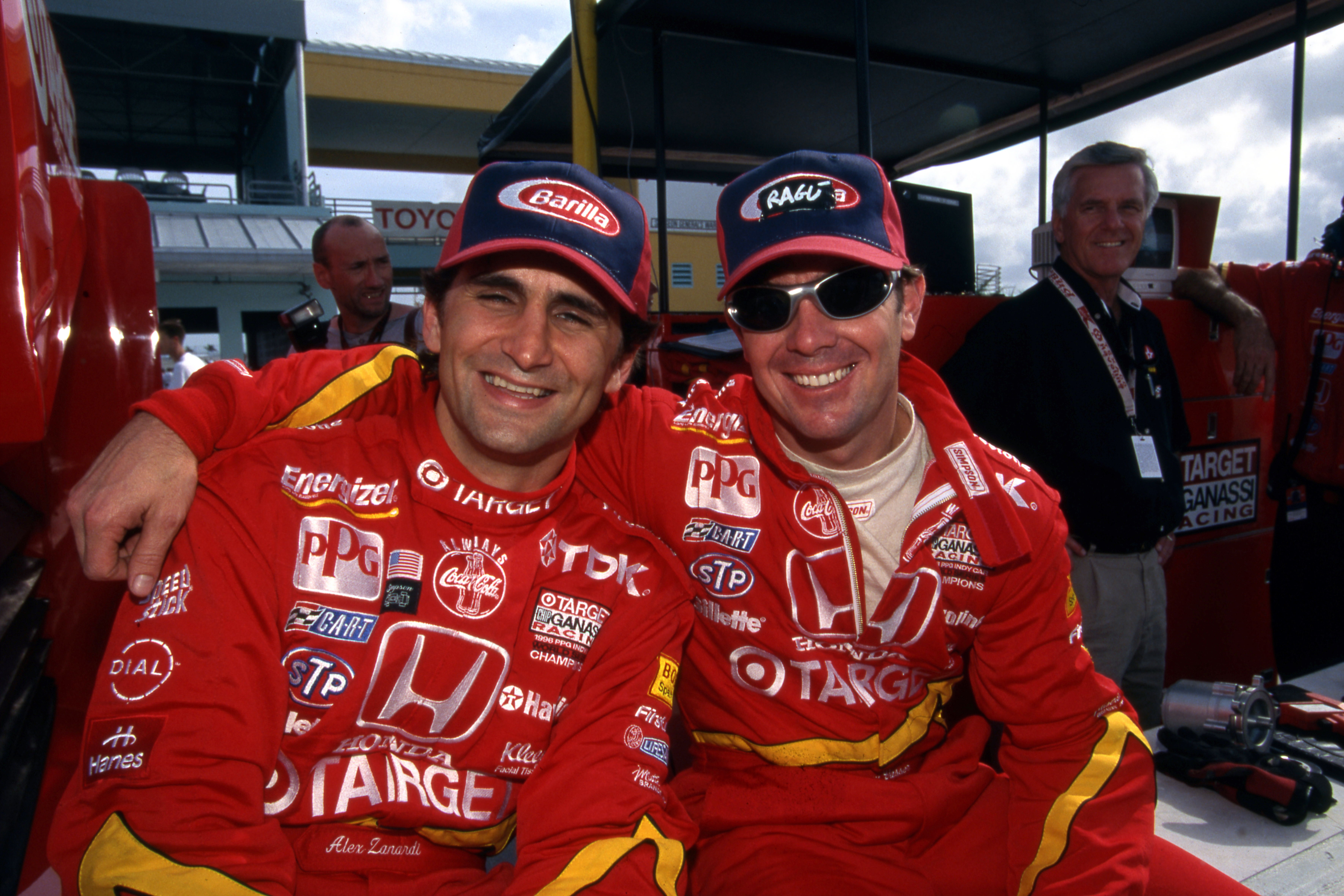 "Of course [winning the 500 and an IndyCar championship] is a goal. Now I'm not a driver anymore, but I'm still in racing as a team owner and I want to continue to achieve and grow the team with my partner Sulli.
"I hate to be cliche, but you kind of take it one race at a time, one programme at a time and opportunities that come and they go and we got our eyes open and that's really how I approach it man."
'Opportunities that come and go' may give Vasser fans out there hope. While he's confirmed 'Vasser Sullivan Racing' as a lone operation won't race in IndyCar this year, he did tell The Race that there's another way you might see the Vasser name back competing in the championship this year.
While the details are being worked on in the background, Vasser fancies a shot at repeating his and KV Racing Technology's greatest feat during his time there: winning the 2013 Indy 500 with Tony Kanaan.
"You won't see us rollout as Vasser Sullivan on our own at any point in the season. However, you may see us with our partners, partner sponsors perhaps show up in some sort of a joint venture for the Indy 500," he says.
"It's something that we're working on at the moment and, I don't really want to give it a probability number but don't be surprised if you see a similar car out there on the track at the Indy 500."
That's a tease and great news for those wishing to see one of the paddock's most well-liked and respected characters back in the series at least once in 2022.