Thursday's Sebring IndyCar test was exclusively filled with drivers who haven't driven an IndyCar around a track before.
But despite the apparent randomness of the list of names on the timesheets, two of them might have played their way into the 2023 IndyCar grid and another might now be in the frame for 2024.
---
Test classification
1. Tom Blomqvist – Meyer Shank Racing
2. Juri Vips – Rahal Letterman Lanigan Racing
3. Jake Dennis – Andretti Autosport
4. Marcus Armstrong – Dale Coyne with HMD Motorsports
5. Agustin Canapino – Juncos Hollinger Racing
---
With some heavy hitting juniors going toe-to-toe with a Formula E frontrunner and a sportscar champion, there was plenty to watch on the track as well as how the test impacted off-season developments.
Here's what we know about the test and its effect on the driver market.
RACING TOWARDS A 2023 SEAT: MARCUS ARMSTRONG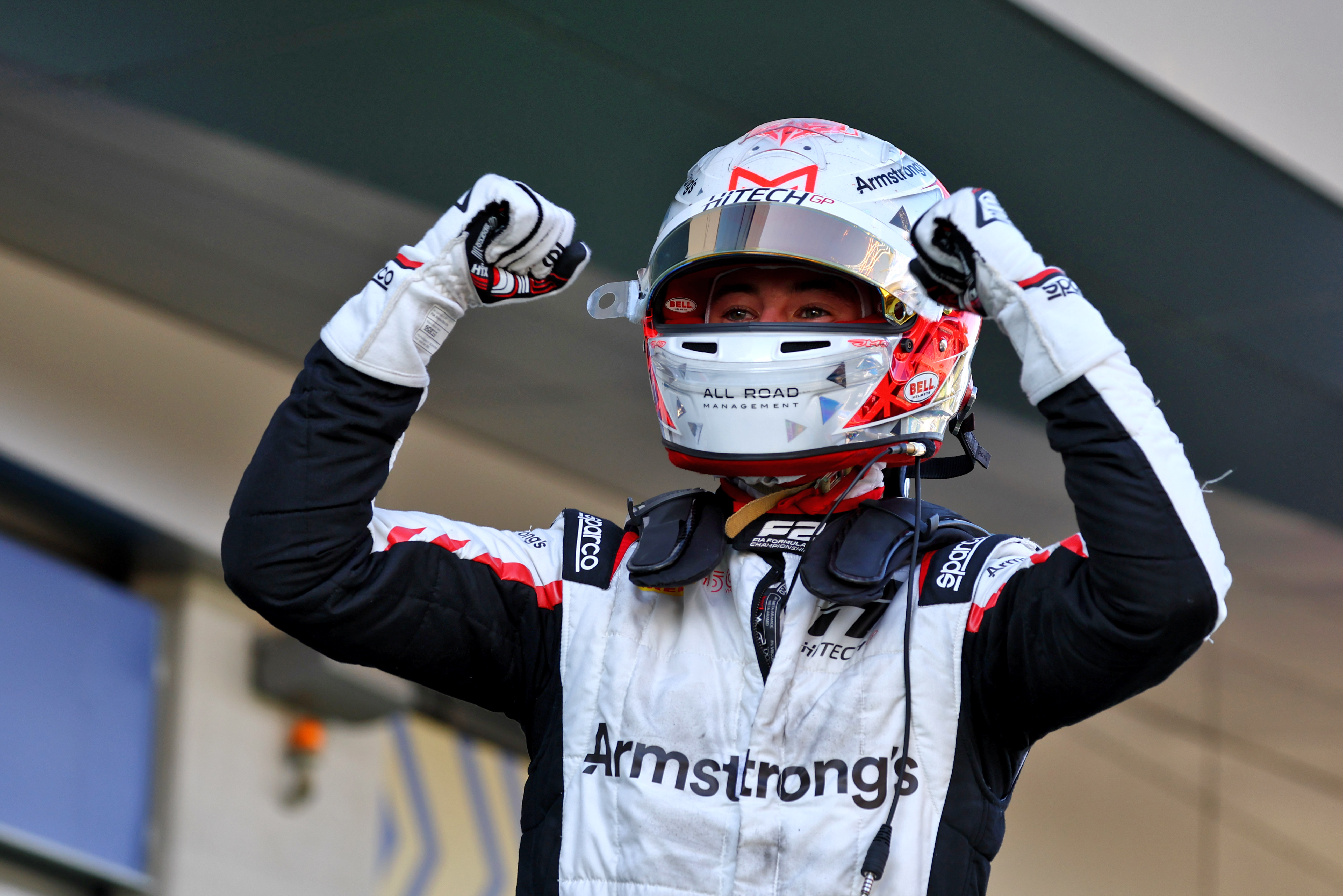 Some teams were waiting for the Alex Palou affair to be resolved before the dominoes fell and sent this spectacular silly season into its final phase. Now it has, the driver market has stepped up a gear.
Initially Dale Coyne Racing looked set at two full-time cars for David Malukas and Takuma Sato, but double Indianapolis 500 winner Sato has been subject to questions over whether he'd stay on full-time, just part-time or not at all.
While Indy Lights champion Linus Lundqvist lay waiting to graduate from his affiliated Lights team into the Coyne stable, Formula 2 frontrunner Marcus Armstrong looks to have snuck in and is now the lead candidate to race the second full-time car at Coyne next season, The Race understands.
After his first test with Coyne on Thursday, Armstrong was coy about his future and revealed no significant detail.
"Obviously, I've done the test with Dale and it went well and I get along with the team very well," Armstrong told The Race.
"I've actually known them for a few years now. There's nothing official, obviously. But yeah, let's see what the future holds."
Armstrong – a three-time F2 race winner in his third season in the series this year – was looking at IndyCar last off-season, too. The Kiwi has a very obvious reason to have watched IndyCar since his youth.
"I've always been a big Scott Dixon fan," said Armstrong.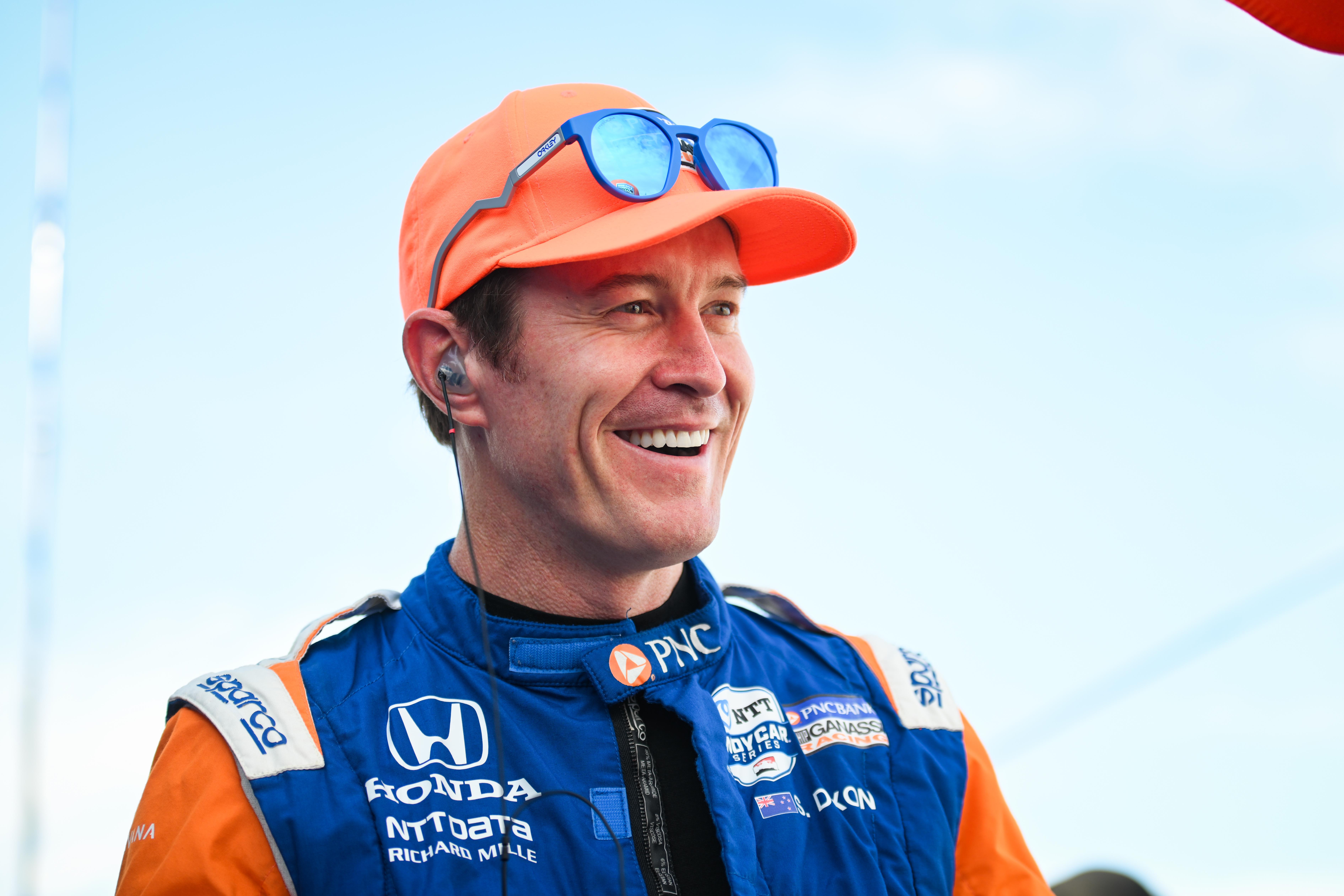 "Once upon a time I bought a signed visor of his when I just started karting, at a charity event that he ran in my hometown. So I've always been watching him. And so that's cool.
"It was always quite well televised in New Zealand, obviously with Scott being so successful. I watched it quite a lot."
He would join Dixon and Scott McLaughlin on the grid next year to make it three Kiwis in the field, and there's no doubt Armstrong would be entertaining to watch in IndyCar.
While he's lacked consistency in his top-line junior single-seater career, he's been capable of prodigious pace that certainly earns him the right for a chance to contest one of the world's best open-wheel championships. He was a Ferrari junior after all, with Callum Ilott as his room-mate in Maranello.
He'll have a tough team-mate in Malukas if he is able to make the step. But his pace is exciting to consider in an IndyCar setting.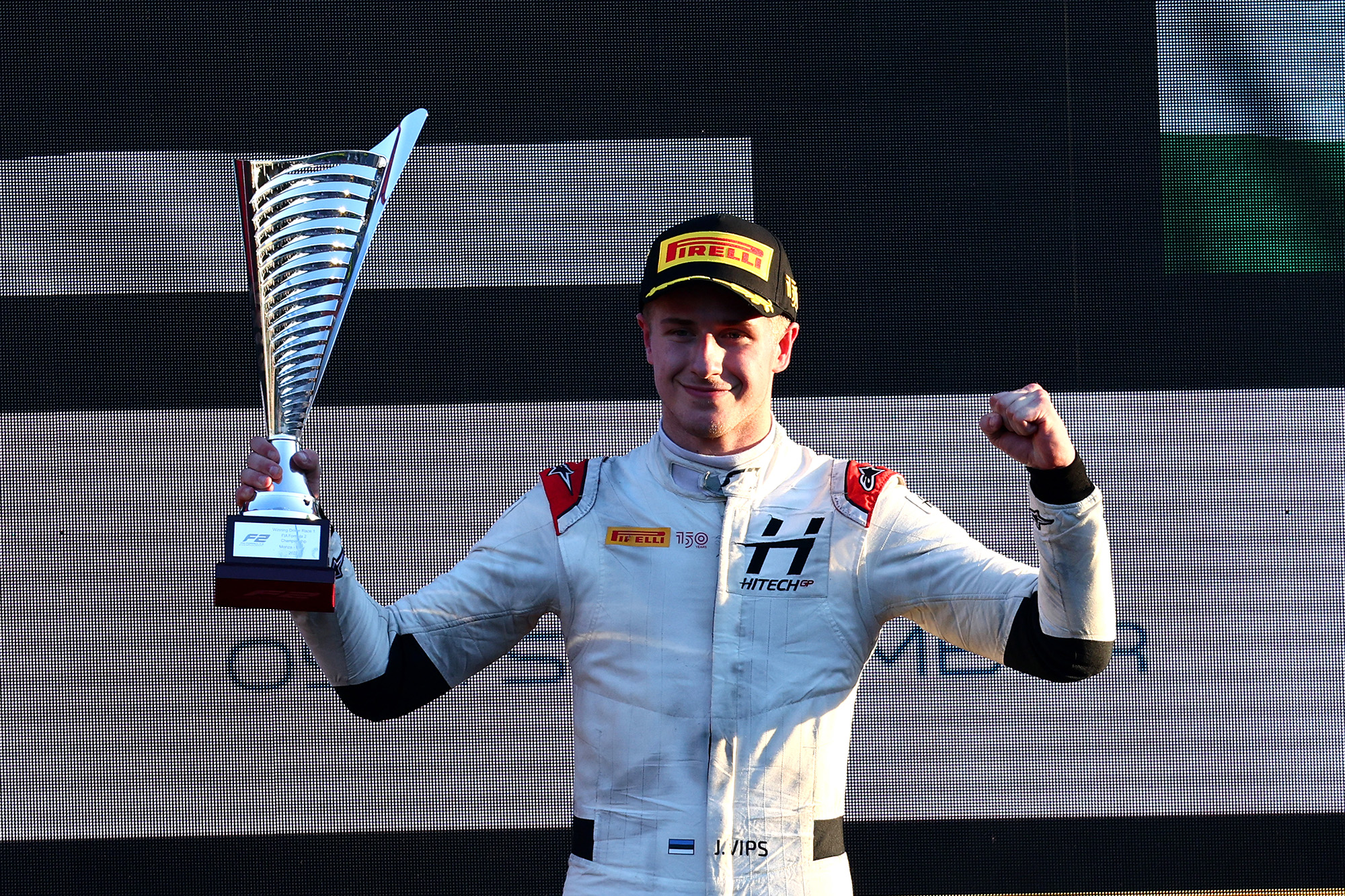 Sadly it looks like Armstrong's fellow F2 frontrunner at Sebring, Juri Vips, is less likely to make the step up.
Without a significant budget to bring to the table, Vips hasn't managed to establish himself as a favourite for any of the remaining seats.
The Rahal team he tested for has been open-minded over talents from the European scene in recent years. It gave 2020 Formula E champion Antonio Felix da Costa a test that year and then signed F2 convert Christian Lundgaard, who was rookie of the year in 2022.
But it looks set to keep Jack Harvey alongside Graham Rahal and Lundgaard despite Harvey's disappointing season.
Vips is trying to re-establish his career after he lost his Red Bull reserve role following his use of a racial slur on a live stream in June this year. But he may have to wait until 2024 for an IndyCar opening.
WHERE THE FE AND IMSA STARS FIT IN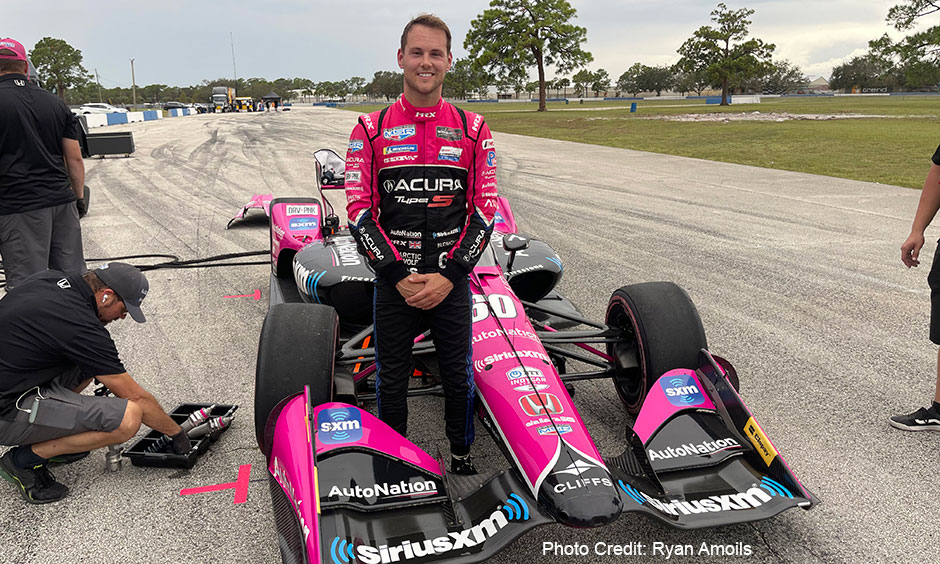 Let's start with Tom Blomqvist who had the difficult task of being the first external driver Meyer Shank had tested since Nyck de Vries last December.
But early word out of yesterday's test is that Blomqvist felt every bit as quick as new Formula driver De Vries to the team.
Blomqvist is well known to Meyer Shank – he won the IMSA SportsCar championship with the team this year – and could become quite high on the shortlist as a potential replacement for Helio Castroneves if his career winds down after next season or in a third car if the team chooses to expand.
While confirming his IMSA title defence is his main focus for next year, Blomqvist says IndyCar hasn't been ruled out as an option for 2024.
"It's obviously a conversation I need to have with Mike [Shank] and Jim [Meyer, team owners]," Blomqvist told IndyCar.com.
"It's just a question of do I want this enough and do they want to give me the shot? Looking through the data and then giving me another opportunity probably later down the road, and really see if this is something that both parties want to pursue.
Had a fun day yesterday! 🔥 Huge thanks to my team @MeyerShankRac for giving me the chance to have a skid! #indycar pic.twitter.com/QoXeNNs7n5

— Tom Blomqvist (@tom_blomqvist) October 13, 2022
"I'd love to give it a shot. Ultimately, it's not just down to me, right? But if the opportunity arose, I'm definitely ready to grasp it with two hands and give a good old shot."
He said that the brake pressure was the thing he had to get used to the most on his way to the fastest time of the test.
"It took a while for me to get like the maximum brake pressure needed," added Blomqvist.
"You have to really stamp on the brakes, and the [IMSA] DPI's got very good brakes. So, it's nice you don't have to brake so hard, but yeah, Indy does get a lot of braking performance.
"Just maximising that really was the thing that probably took the longest and then just getting a good feeling for the car, when it's starting to slide and when it snaps and stuff. It's all those little, small things."
Meyer Shank's technical parter Andretti Autosport was testing another Brit, with Jake Dennis swapping car but not team.
Turn it up 🎵 awesome day out talking this beast for a spin! Thankyou @FollowAndretti for my first taste of @IndyCar pic.twitter.com/MKt1J3s4Tj

— Jake Dennis 🔺 (@JakeDennis19) October 13, 2022
He's part of Andretti's Formula E line-up and has finished third and sixth in the championship in his first two seasons there. It looks unlikely Andretti can afford to lose him from the electric series any time soon.
It's far more likely Dennis was in the IndyCar to use one of Andretti's 'driver evaluation days' which gives the team time to test, and that trial and error in parts and set-up might explain why it took a late jump up the order for Dennis to even be third quickest. You'd expect the combination of this car and driver to be top of the order here.
The intriguing wildcard shout for 2023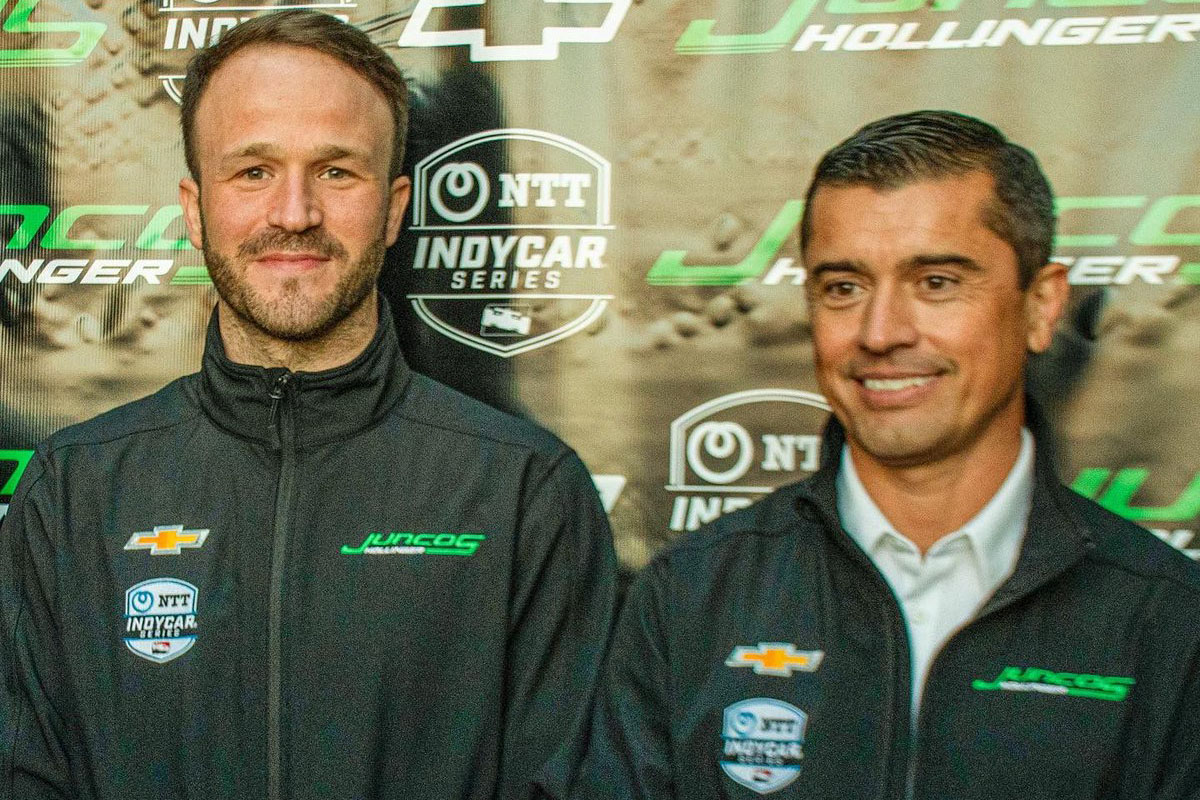 Agustin Canapino might not be well known to IndyCar fans, but the 32-year-old may yet race his way on to the grid in 2023 with Juncos.
Team boss Ricardo Juncos is passionate about talent from his native Argentina, and Canapino won the hotly-contested Super TC2000 tin-top championship in the country last year.
On board 🔋 @AgustinCanapino #GOJHR #GoGreen 💚 pic.twitter.com/OVmW9ootJR

— Juncos Hollinger Racing (@juncosracing) October 13, 2022
It would still be a huge step up to IndyCar, but he's likely to bring some backers that would help Juncos as it expands to two cars in its second full-time season of competition.
Canapino did some demo runs with the blessing of IndyCar in Argentina last month as Juncos tries to help Argentina's push for an IndyCar race – which isn't believed to be imminent at the moment – and backed that up with the Sebring test where he was understood to be just over a second off the leading pace.
Juncos can probably afford to go for someone more established for its second car, but the attraction of having an Argentinian driver might just push Canapino on to the grid. He certainly has a very strong chance, although no decision is believed to have been made.