It's the last round of the IndyCar season at Long Beach this weekend.
We've got everything you need from the schedule, the awards left to win, the championship permutations and the drivers motivated by saying goodbye to their current teams.
Who is the favourite to win the race?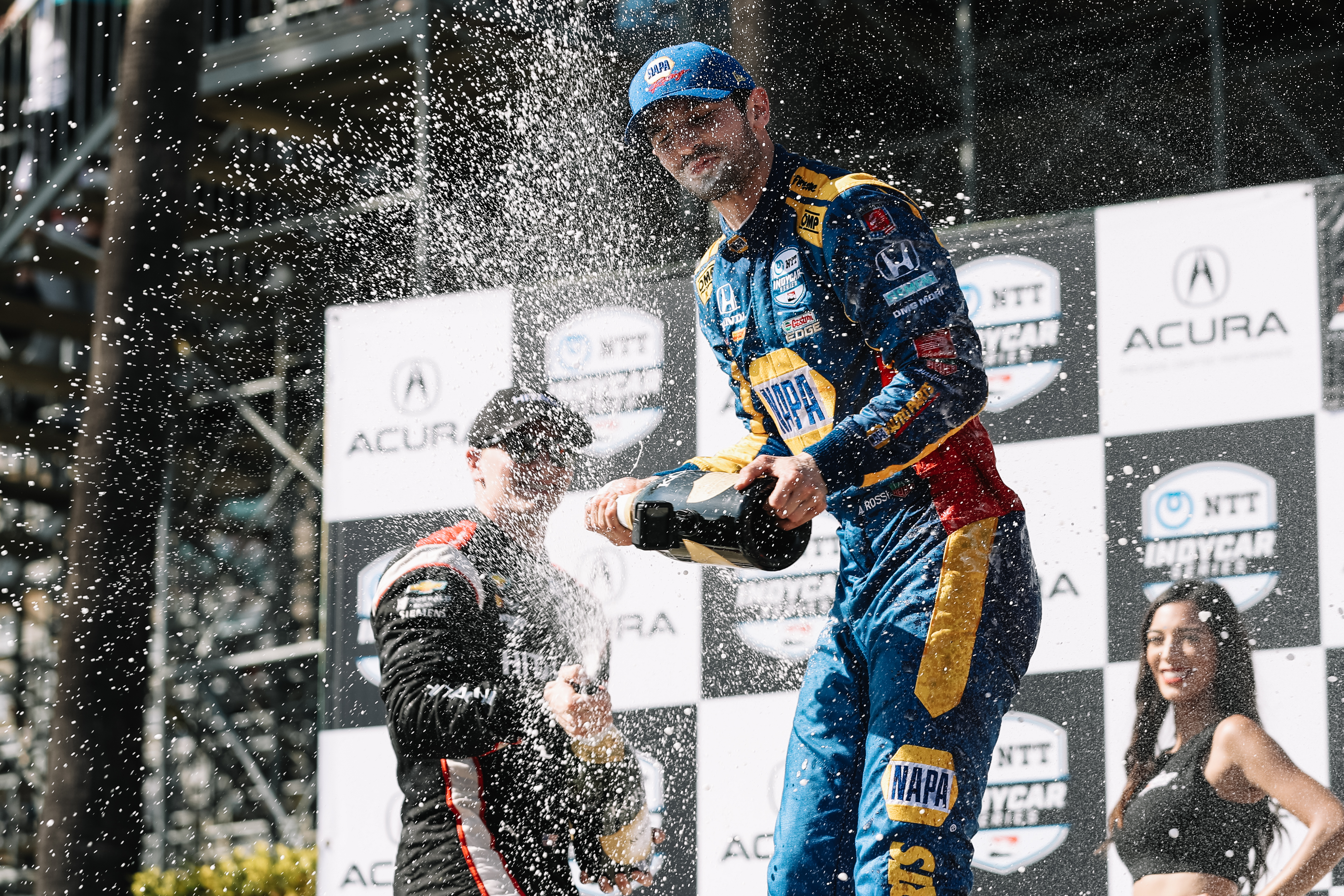 You'd be silly to look past Alexander Rossi who has won the last two races at Long Beach. Traditionally it has been an event where once mastered, drivers can take multiple wins.
If you doubt Rossi's form will lead to a win, his team-mate Colton Herta is a good shout having won from pole at St Petersburg and almost at Nashville before crashing out late, and I think he'll take a second win in a row after Laguna Seca last weekend. Especially if he qualifies well, which he does constantly this year. Topping Friday practice was a hint of his potential.
Winning is all but necessary for Pato O'Ward if he's to win the championship and he was impressive at the Detroit street track, while Marcus Ericsson won the other Detroit race and the Nashville event with an epic comeback drive from an early crash on the streets of Tennessee.
Other recent winners include two drivers expected to leave their current teams (see below) with James Hinchcliffe (Andretti) and Simon Pagenaud (Penske) both seemingly headed for the exit but having won this race in 2017 and 2016 respectively.
Drivers saying goodbye to teams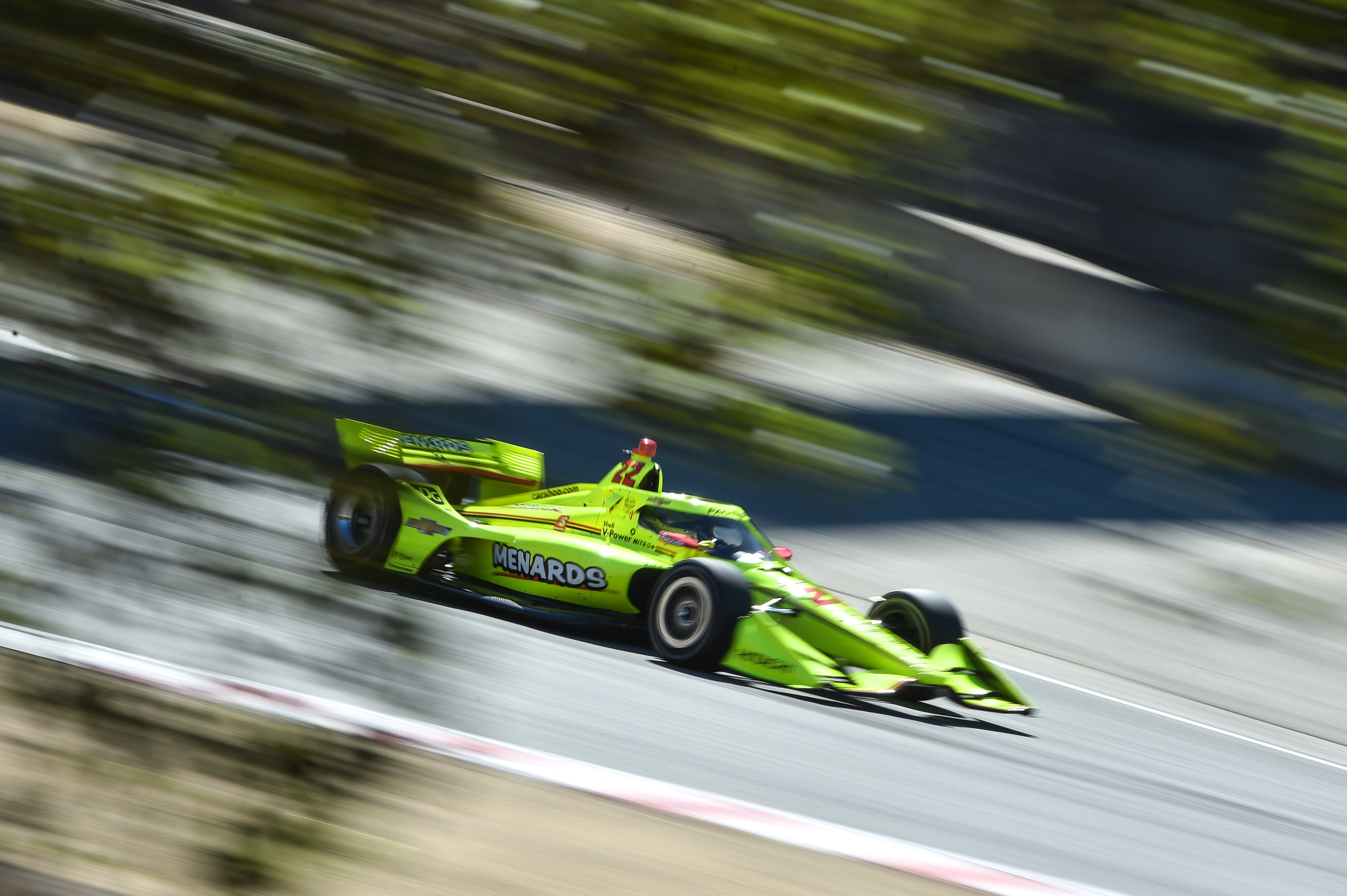 In what has turned out to be a busier and more significant silly season than many predicted, a host of drivers are expected to leave their current teams at the end of this race.
---
Drivers moving or expected to move:
Romain Grosjean – Dale Coyne to Andretti
Jack Harvey – Meyer Shank to Rahal Letterman Lanigan
James Hinchcliffe – Andretti to TBC
Ryan Hunter-Reay – Andretti to TBC
Simon Pagenaud – Penske to Meyer Shank
Takuma Sato – Rahal Letterman Lanigan to Dale Coyne
---
Those are just the drivers we know or suspect will be moving teams.
For Grosjean, this will be a significant farewell as there is no doubt he has become extremely fond of the family team atmosphere and the personnel at Coyne.
While for Pagenaud, this ends a spell with Penske that delivered a championship and the 2019 Indy 500 – meaning Meyer Shank has two of the last three Indy 500 winners by the way – and one that will no doubt be emotional.
And then there's Hunter-Reay, leaving after 10 years with the Andretti squad in a tenure which also delivered a championship and an Indy 500.
Many others also have unconfirmed futures and will be looking to impress.
Perhaps the most significant is Oliver Askew who, if he has a strong run at Long Beach, could persuade Rahal Letterman Lanigan to sign him to its third car next year.
Sebastien Bourdais, Max Chilton, Conor Daly, Ed Jones and Callum Ilott are all other drivers who face uncertain futures.
The schedule
Saturday
Practice 2 – 1200-1245hrs ET (1700-1745hrs BST)
Qualifying – 1505-1620hrs ET (2005-2120hrs BST)
Sunday
Warm-up – 1200-1230hrs ET (1700-1730hrs BST)
Race – 1545-1745hrs ET (2045-2245hrs BST)
Track guide
If you're new to Long Beach, or you just need a refresher, you're not alone. One of IndyCar's top stars is in the same boat.
Romain Grosjean is coming to almost every track in the US for the first time this year, and on his sim, he gives you an in-depth look at the track.
It's a traditional street course that provides bumps and rewards getting up close and personal with the walls.
Pitlane will be vital as overtaking isn't easy here – Turn 1 after the long straight into a 90 degree left-hander is the most likely place to make a move although the more opportunistic drivers might be able to make other corners work.
The problem is so much of this track is medium-to-high speed corners which provide plenty of dirty air and little chance to overtake. Still, the cars look great lapping the place.
Rookie of the year to be decided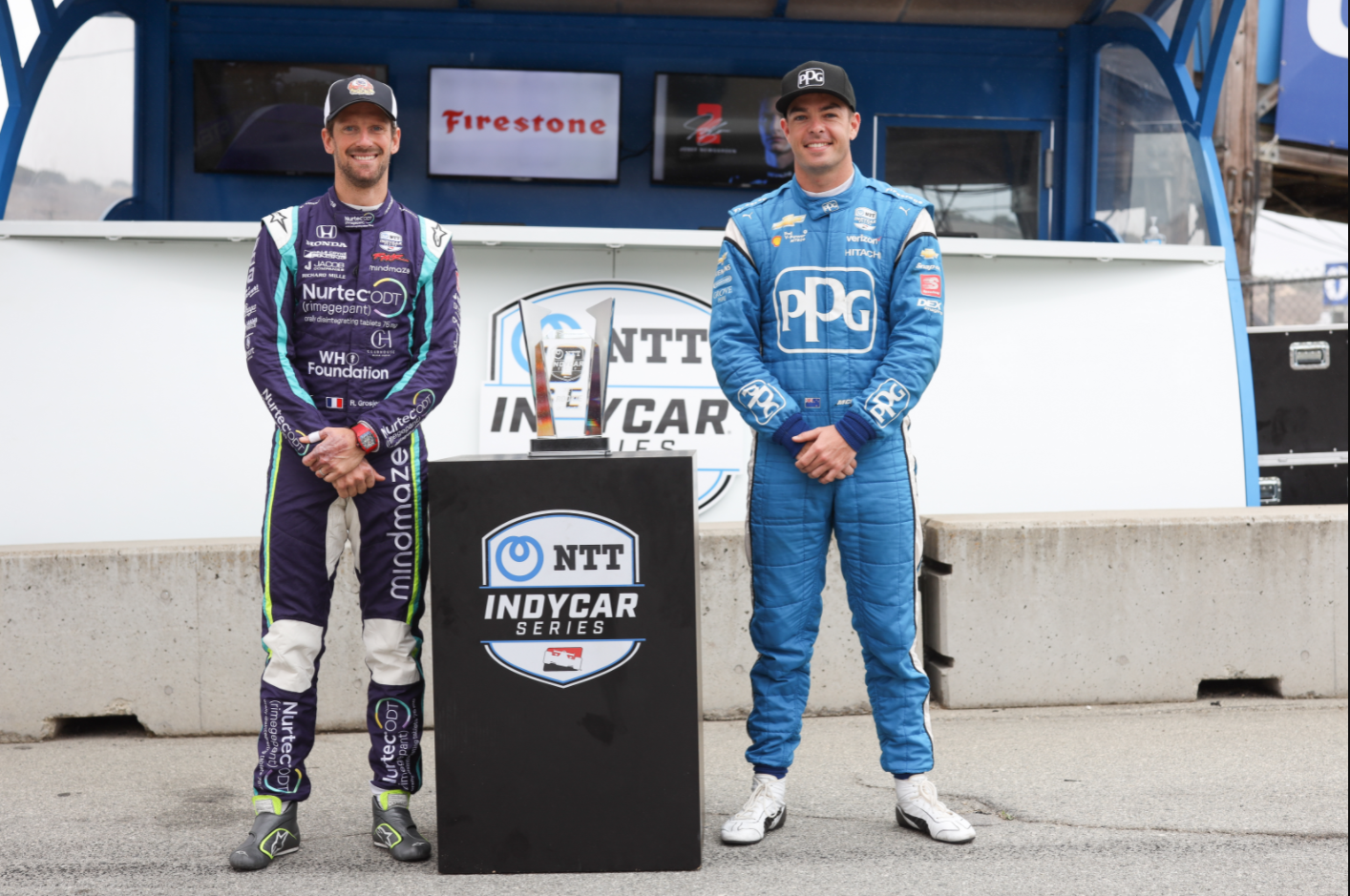 Scott McLaughlin is 20 points ahead in the rookie of the year battle with Romain Grosjean.
Many of Grosjean's Dale Coyne team are eager to win it for the famous rookie turned future IndyCar star Grosjean, but there's pride on the line for McLaughlin who may have less open-wheel experience but has had the full season whereas Grosjean missed three races, one of which was a double-points round.
There's other awards still up for grabs too. The P1 Pole Award given to the driver with the most points scored after a pole, which is led by Herta but Newgarden and O'Ward are in the mix.
Penske has won the last seven of these.
Speaking of Penske, Newgarden and Pagenaud's crew top the Firestone Pit Stop Award which is calculated by least time spent on pit road. Graham Rahal's crew is third.
Sato, Rahal, Ericsson and Hunter-Reay are also in contention in that order for the 'Don't Crack Under Pressure Award for the driver who makes up the most spots from their starting position.
Championship permutations
How Josef Newgarden becomes champion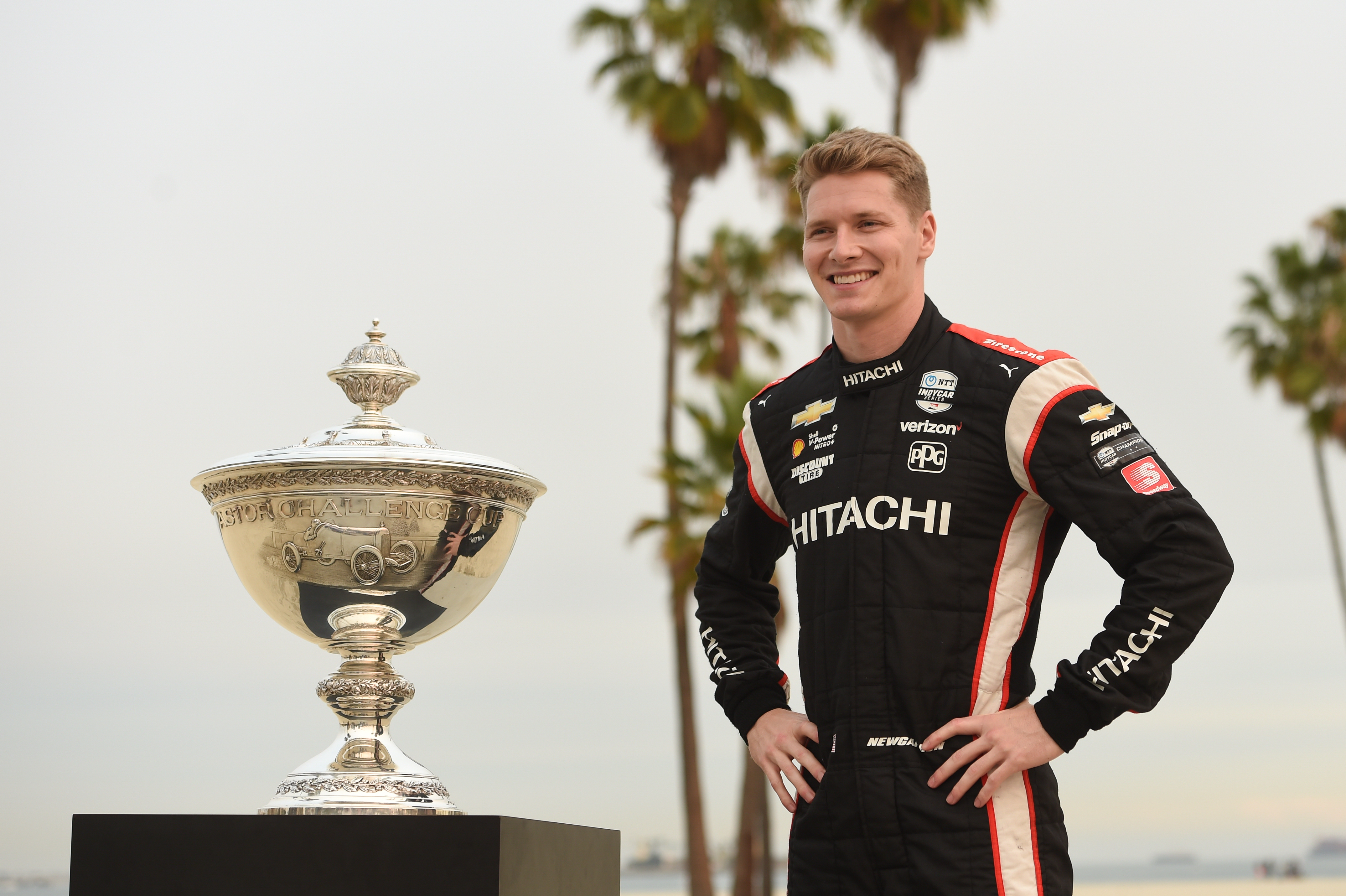 There are scenarios where, even current points leader Alex Palou just starting Sunday's race takes Team Penske's Newgarden out of contention after some bad luck this year, but also a string of poor qualifying performances in recent weeks.
"I've got to tell you, I didn't think I was going to get any questions during this press conference," joked Newgarden due to his deficit.
"I'm happy to answer them, though, and speak about these fantastically talented guys [O'Ward and Palou].
"This is really the fight right here without a doubt. If an act of God happens and somehow we win this thing, great.
"But these two – I don't want to call them youngsters because I'm not that much older than them. I feel like I'm in the weird middle position right now in the championship where I'm not the old guy but I'm not the young guy.
"It's fun competing against these two because this championship you want to compete against the best from around the world, and to see what Pato is doing with the contingent from Mexico and to see how invigorated Spain is becoming and his fellow countrymen from Alex is just what this championship is about."
If Alex Palou starts the race, Newgarden has to score 53 points regardless to win the championship, so he needs to win and score three bonus points.
In the event Newgarden scores 54 points he wins the title if Palou scores six points or fewer and O'Ward scores 41 points or fewer.
In the event Newgarden scores 53 points, he wins the title if Palou scores five points (equivalent to finishing 25th with no bonus points) or less and O'Ward scores 40 points (the amount for second place) or fewer.
Put simply, if Palou starts the race and is classified 23rd at the end of the race, he eliminates Newgarden.
How Pato O'Ward becomes champion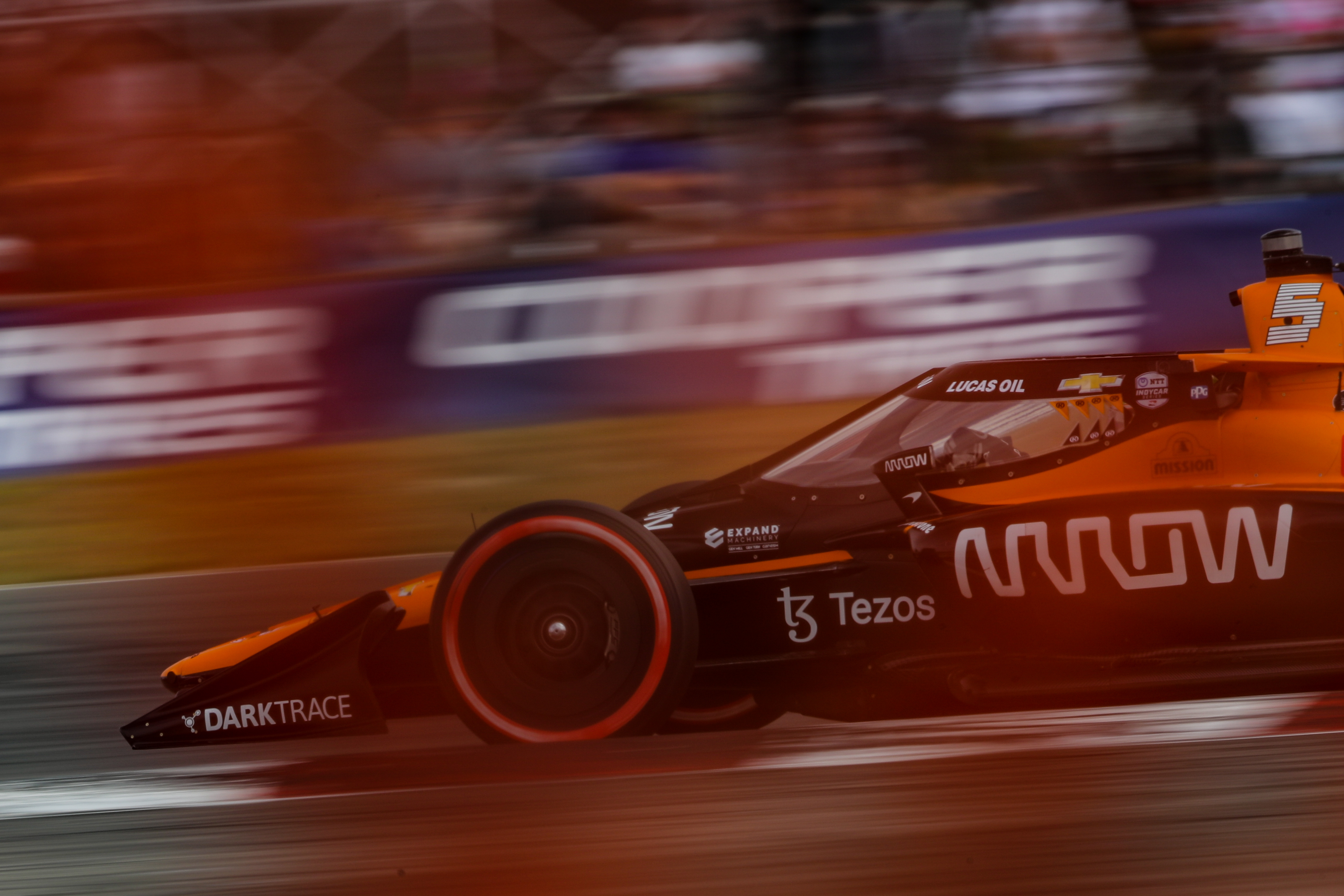 O'Ward needs to score at least 40 points to have a serious chance of winning the title as the deficit is 34 heading into the race, and Palou will gain five points as long as he starts the race.
In the event of a tie break, and O'Ward wins, Palou would win the title because he has more second-place finishes, so O'Ward simply must finish the season with more points that Palou to win.
He faces one serious deficit to Newgarden and Palou, they both have three team-mates each who could hold up or intervene with O'Ward, but he's hopeful that won't be the case.
"They have more cars, but at the end of the day I feel like the bigger thing is that we're racing against teams that have won multiple championships," O'Ward said when asked by The Race.
"I'm talking about Ganassi and Penske, and I think that's our biggest battle right now. I think the guys in the series are respectful and they know – at least kind of what Josef said, if I was in a position to screw someone up that's fighting for a championship, I would get out of the way because fighting for a championship is pretty big.
"If I was in that position I wouldn't want someone to get in the way forcefully. I hope everybody plays clean, I guess. I don't know what to expect.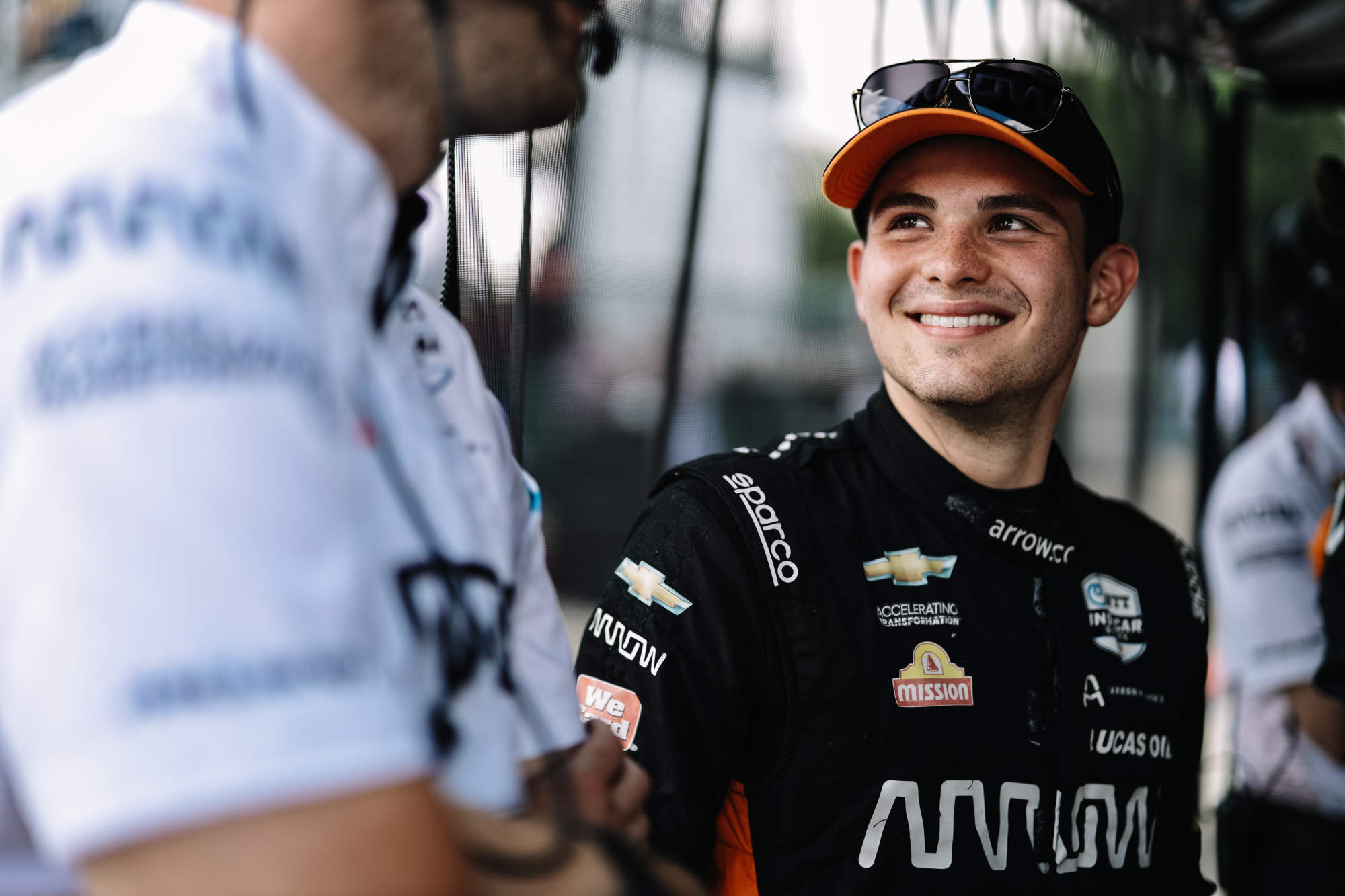 O'Ward wins the title if he scores 54 points and Palou scores 18 points or fewer (the equivalent of finishing 12th without any bonus points). In this scenario if Palou scores 1 bonus point O'Ward would need him to finish 13th. Palou can't score three more bonus points in this scenario because to score 54, O'Ward must have taken pole (1 point) and led the most number of laps (2 points). Palou can only achieve one for leading a lap.
O'Ward wins if he scores 53 points and Palou scores 17 points, the amount offered for 13th, without bonus points. If Palou scored one bonus point, O'Ward would need him to finish 14th to seal the title.
O'Ward wins if he scores 52 points and Palou is 14th or worse without bonus points. If Palou took pole or led a lap, O'Ward would need him to finish 15th or worse. If Palou took pole and led a lap, O'Ward would need Palou to finish 16th or worse to seal the title.
O'Ward wins if he bags 51 points and Palou is 15th or worse without any bonus points, 16th with one bonus point, 17th with two bonus points, 18th with three bonus points and 19th with four bonus points.
It's impossible for O'Ward to just score 50 for winning a race because you get a point for leading a lap, so it's either 51 or more for winning the race.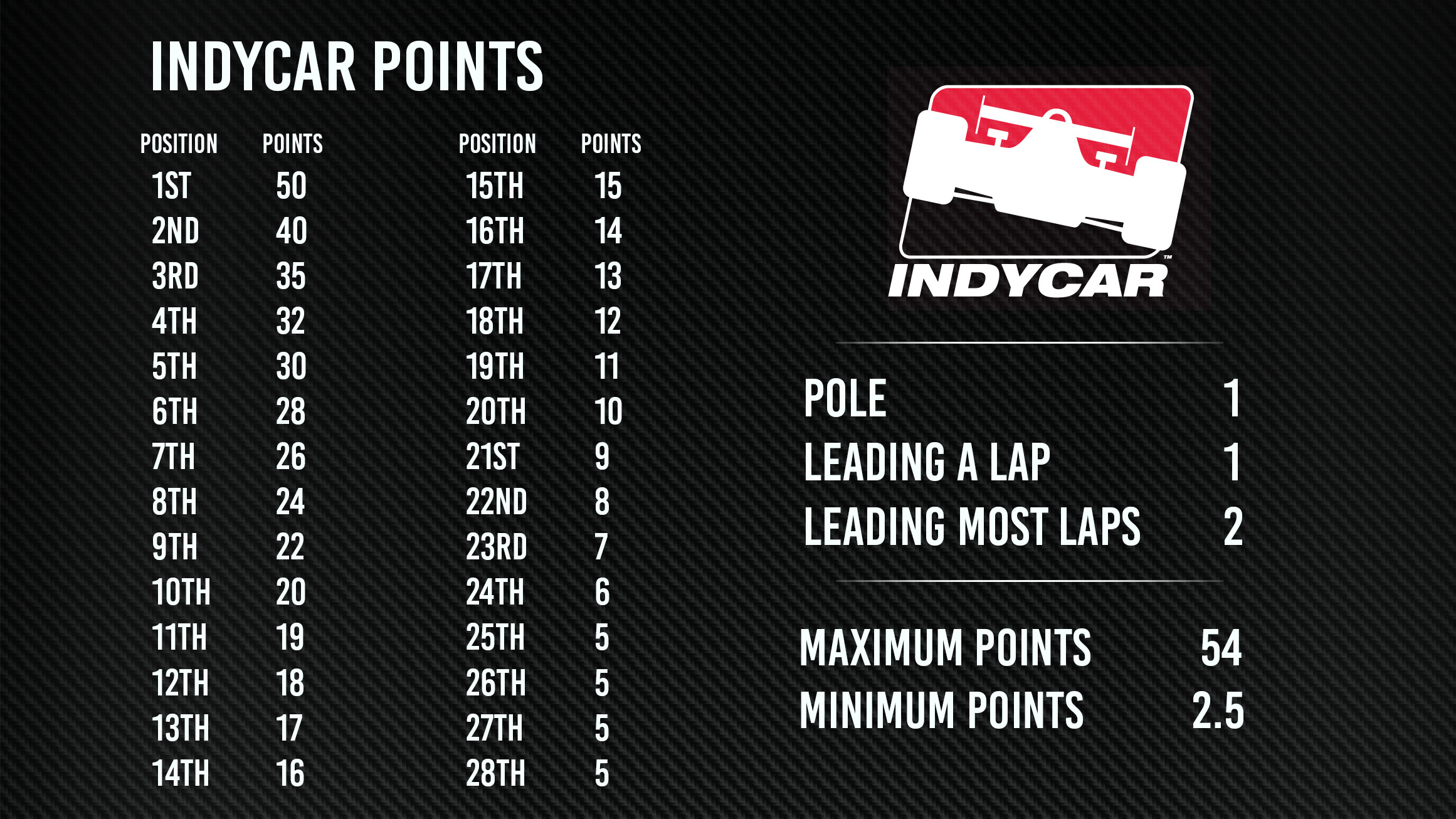 O'Ward wins if he scores 44 points (second with all the bonus points) and Palou is 22nd without leading a lap or 23rd with a lap led.
If O'Ward scores 43 points he needs Palou to score seven points or fewer. So Palou would need to finish 23rd with no bonus point or 24th with two bonus points.
If O'Ward scores 42 points he would need Palou to finish 24th or worse without any bonus points, 25th with one bonus point, 26th with two bonus points or 27th with three bonus points.
If O'Ward scores 41 points, O'Ward would need Palou to finish 25th or worse with no bonus points, or 26th with one bonus point, 27th with two bonus points or 28th with three bonus points.
If O'Ward scores 40 points he would need Palou to not start the race and not score pole position.
How Alex Palou becomes champion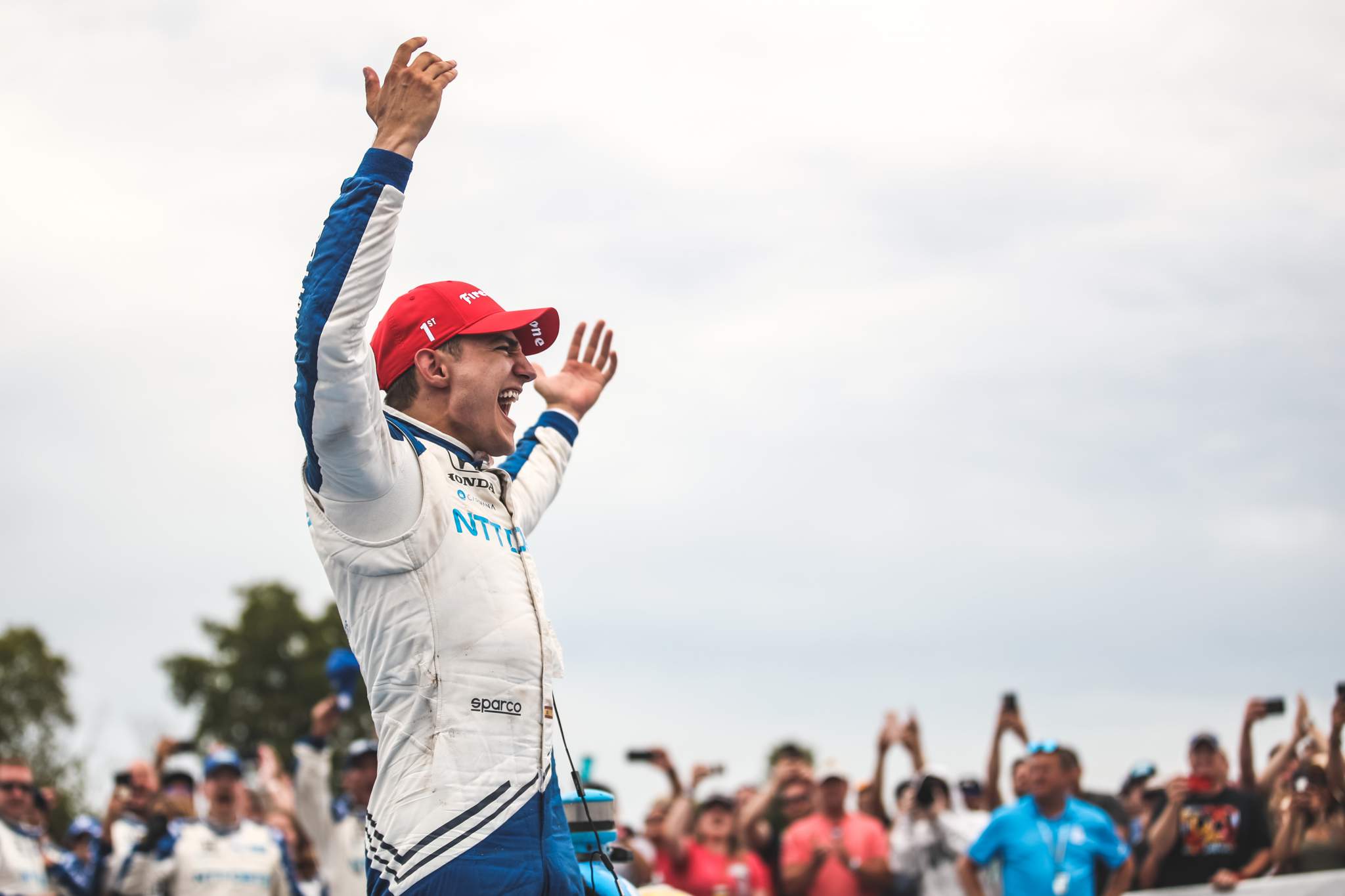 If Palou starts the race and O'Ward finishes third or worse, Palou is the champion.
Palou wins the championship if he finishes 11th or better, regardless of where O'Ward finishes. He would also seal the title with 12th and one bonus point, 13th and two bonus points, 14th and three bonus points or 15th and the maximum four bonus points.
Palou wins the championship if he scores pole and starts the race, and O'Ward finishes second or worse with no bonus points.
There's only one target for the current points leader though in terms of the race: to win!
"It's not going to be easy," he said.
"It's 28 drivers. You said I only need to finish 11th, but to finish 11th in IndyCar, it's not that easy nowadays. We'll do our best.
"We're not going to focus on that 11th place because I saw so many races, including last weekend, where somebody that is outside of top 10 on the last stint can finish in the top 3.
"We just need to do the best we can. Hopefully, we can fight for the win. I strongly believe that we are really good on the races with strategies, pit stops, fuel and tire management. Hopefully, we can get a win there.
"Yeah, did I think that we would be P1 with 35 points lead after those three weekends? Probably not."