Alex Palou's contract saga conclusion was supposed to turn the key that set the IndyCar silly season in motion, but instead its two major players – Palou and Felix Rosenqvist – are staying put.
So, what does that all mean for the driver market logjam?
Let's deal with what is settled. Penske's Will Power, Scott McLaughlin and Josef Newgarden, plus Meyer Shank Racing's Simon Pagenaud and Helio Castroneves, are signed. Also, the news that Rosenqvist will stay with Arrow McLaren SP alongside Pato O'Ward and Alexander Rossi seals that line-up.
The rest of the grid all has question marks.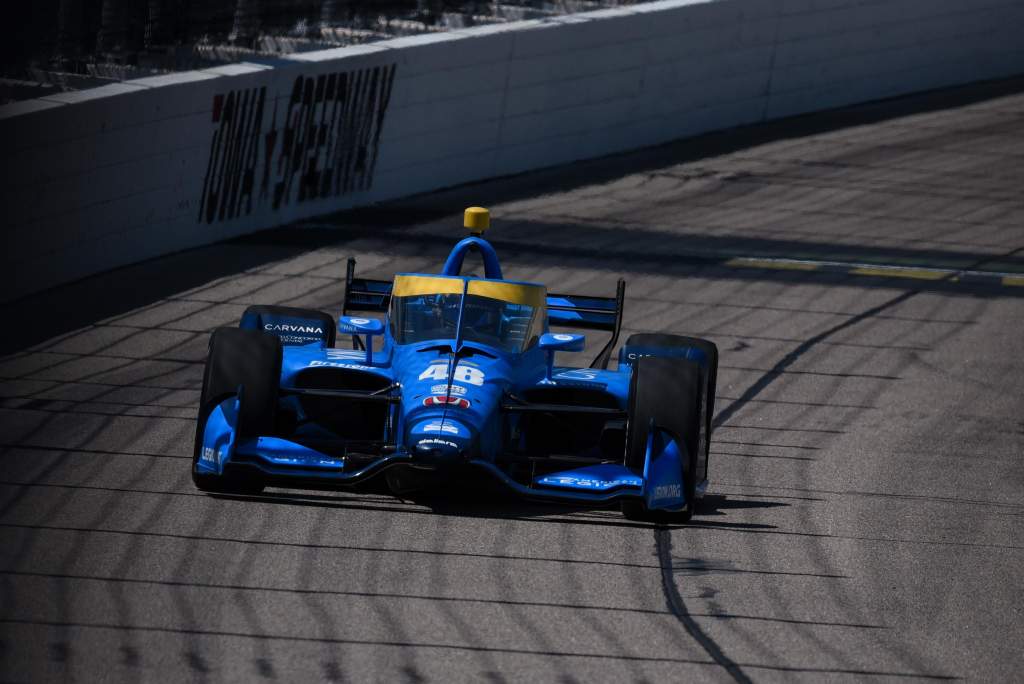 Working in championship order, Jimmie Johnson is the only question mark at Ganassi now Palou has signed. The Race has consistently heard Johnson aims to stay on for a full season despite media reports linking him to a possible part-time programme.
Recent official confirmation that his sponsor Carvana is remaining is a step in the right direction, but we'll have to wait a little longer for confirmation of Johnson's plans. Despite his road course results he's really enjoying his IndyCar career, but he also has interest in a one-off NASCAR return and more sportscar racing including Le Mans.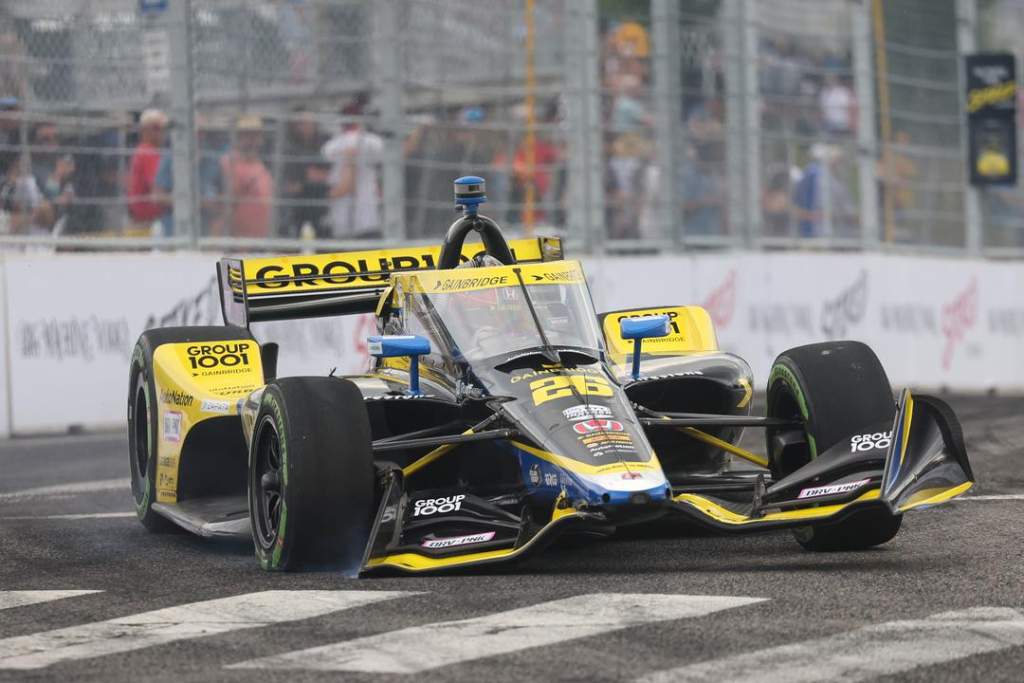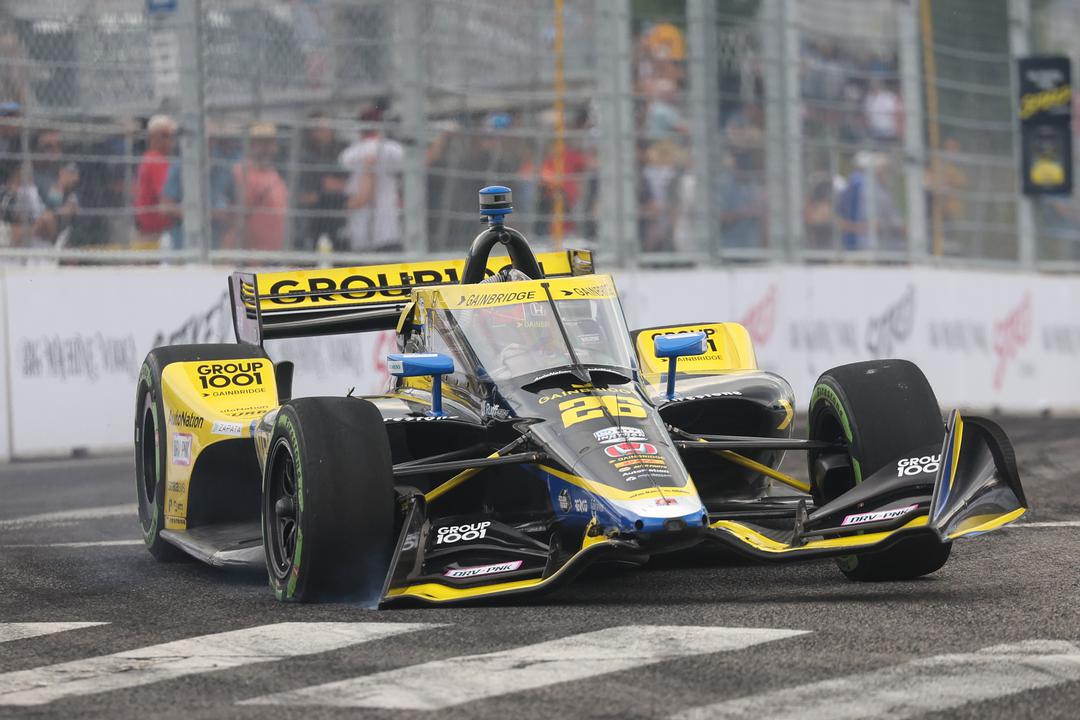 Andretti Autosport's only uncertainty has been over Colton Herta and that looks resolved amid indications his potential AlphaTauri Formula 1 move is off. Sources indicate Andretti isn't expecting to make any changes beyond the one already confirmed – with Kyle Kirkwood coming in to replace Rossi.
Devlin DeFrancesco has a multi-year deal that both parties are going to honour despite speculation the team was looking for replacements.
At Rahal Letterman Lanigan, it took up Christian Lundgaard's contract option and Graham Rahal is under contract.
Jack Harvey has underachieved massively this year and if there were an outside driver option RLL wanted to pursue, Harvey is the likely driver to move aside.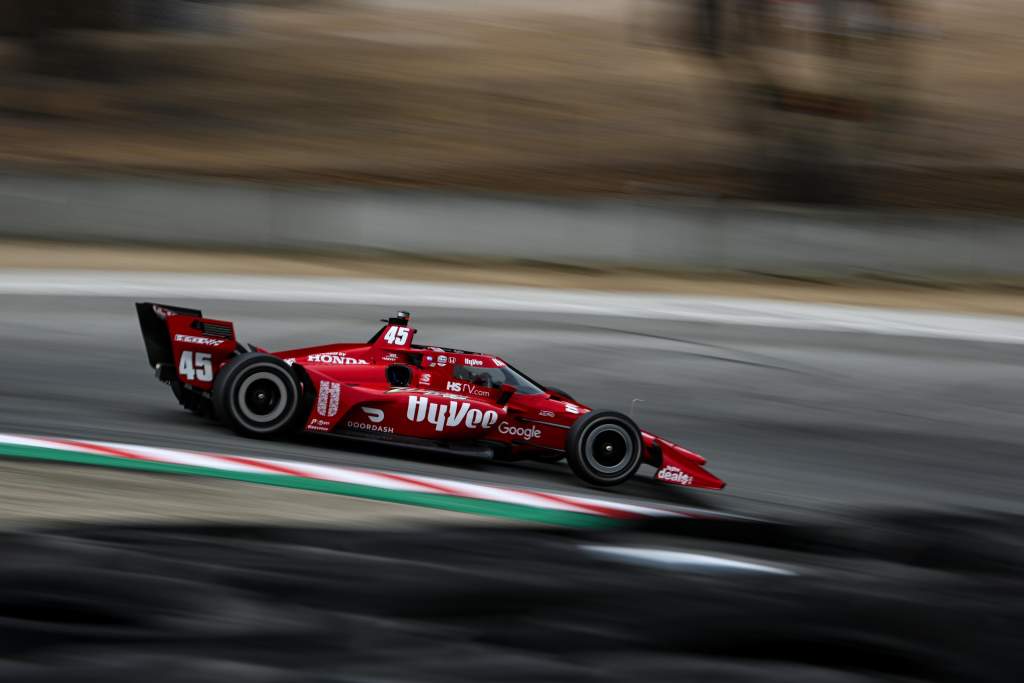 That being said, the narrative in RLL seems to be more 'we haven't given Harvey the car to perform', rather than 'he hasn't been good enough'. A move here is unlikely but seemingly not impossible.
Ed Carpenter Racing is set with Rinus VeeKay after a recent contract extension and Conor Daly on a multi-year deal starting this season. What owner/driver Ed Carpenter does is a question mark, as is how the team accommodates Paretta Autosport, the female-led team it has partnered that wants to do more races next season.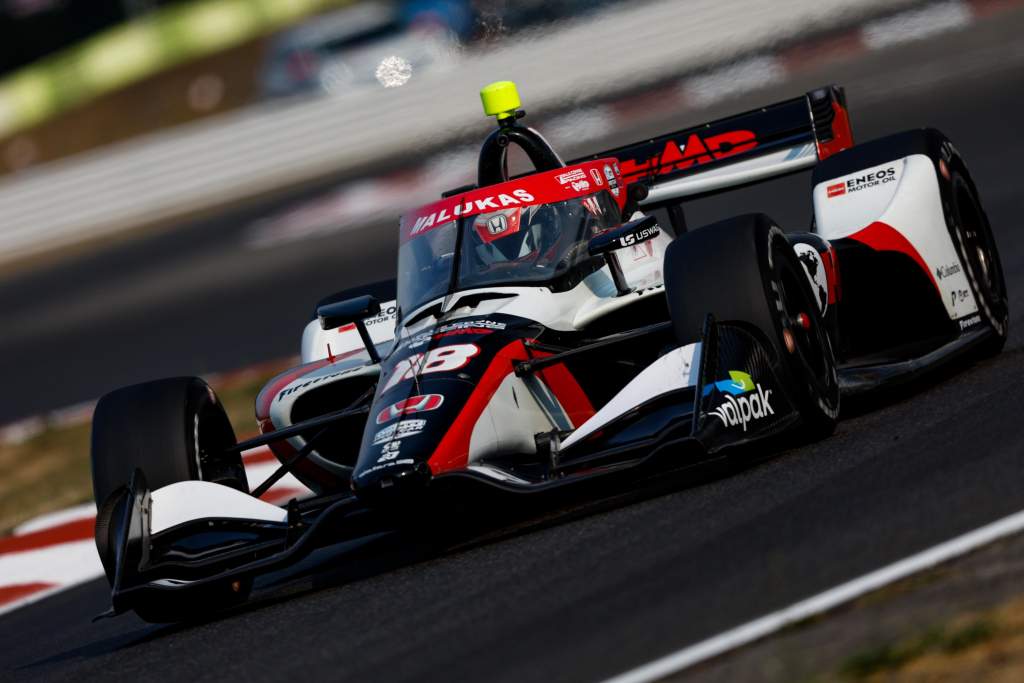 Dale Coyne looks a lot more set with the Palou news taking the #10 Ganassi car off the table for impressive rookie David Malukas, who will now stay at DCR for 2023.
Takuma Sato is more of a question mark as it has been suggested he may end up with a part-time programme. If he continues in IndyCar it will be with Coyne, and The Race still expects Sato to go for another full season. But an oval-only programme certainly isn't out of the question, with Indy Lights champion Linus Lundqvist an option to do the road courses.
A third Coyne car for Lundqvist is out of the question at the moment with no Honda engines on offer.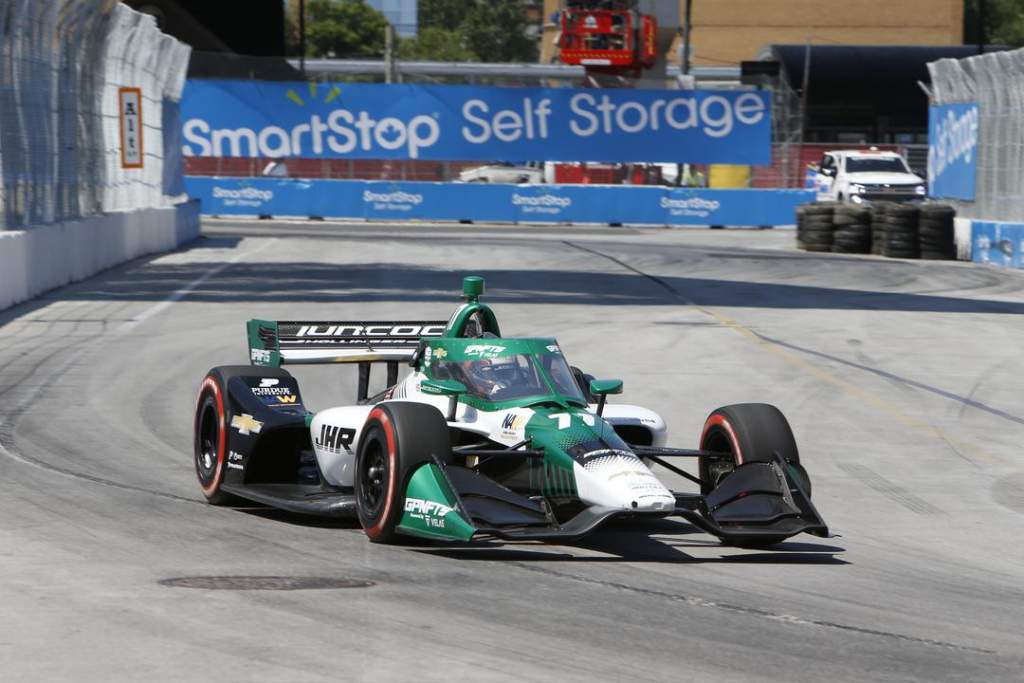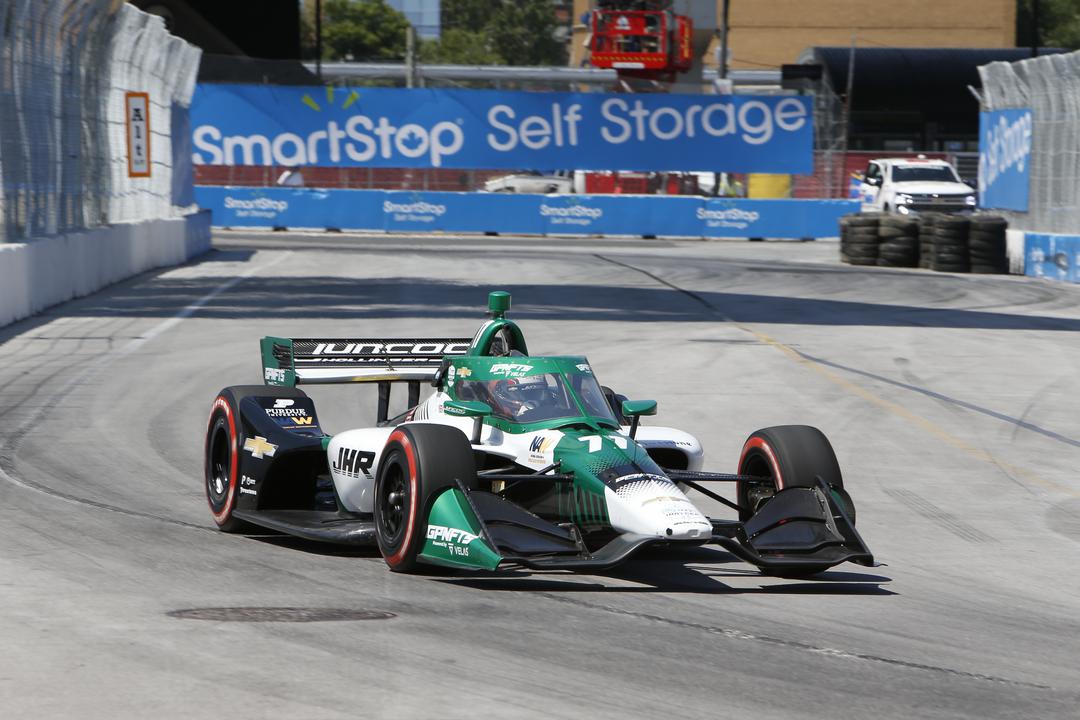 At Juncos, Callum Ilott is signed but the team's potential means its new second seat will likely be more coveted than spaces at AJ Foyt.
After all, Ilott's front-row qualifying at Laguna Seca showed how far the team has come.
Indy Lights' Benjamin Pedersen and Ilott's old room-mate at Maranello Marcus Armstrong are believed to be among Juncos' options. Rosenqvist might have become its top target had he become a free agent – but now that he's off the market attention turns elsewhere.
I've heard people say that Juncos wants an experienced driver for its second seat, but Ricardo Juncos has always been a believer in top talent. If the team was so set on the importance of experience it wouldn't have put Ilott in for its first full season. I expect a younger driver to land in this seat but there's some way to go for a clear answer here.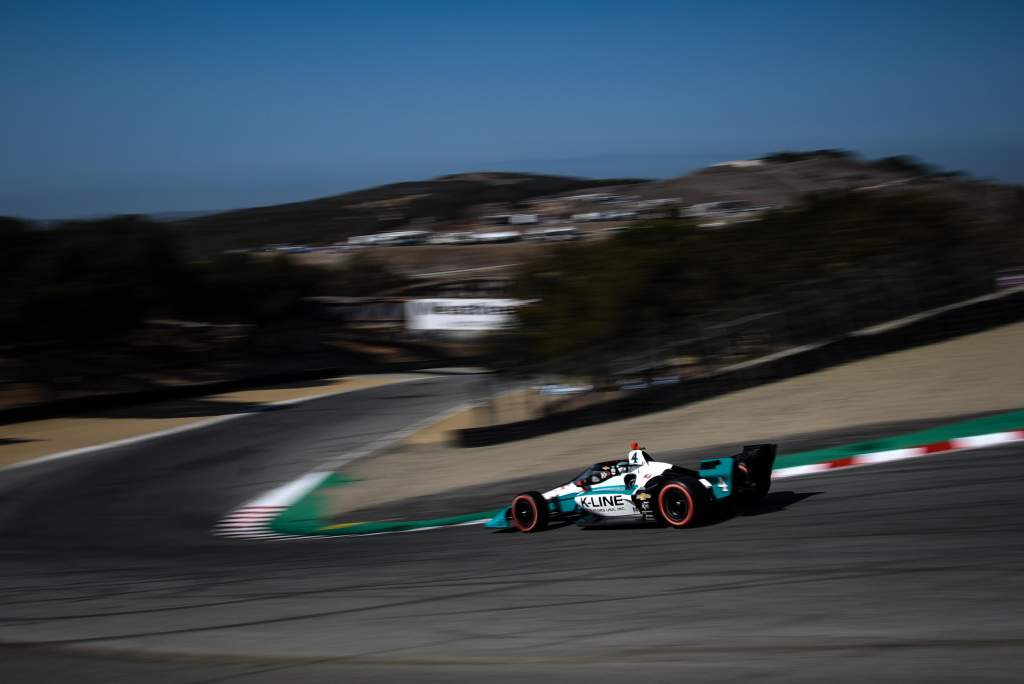 Kirkwood's now-former team AJ Foyt Racing will be one of the last to get its line-up confirmed as one of the least desirable options on the grid, but Dalton Kellett looks set to stay on.
With a couple of wealthy Indy Lights and overseas juniors looking to move over, the Kirkwood-vacated ride could be a major landing spot.
Pedersen has also been linked to a seat at Foyt too, and if Juncos is able to grab an experienced driver, that might be his IndyCar place sorted.
One thing I will say is, despite Foyt not being one of the bigger teams on the grid, it has pulled Sebastien Bourdais and Kirkwood out of the bag in recent years so it's capable of a coup.
2023 IndyCar line-up so far
Penske: Will Power, Josef Newgarden, Scott McLaughlin
Ganassi: Scott Dixon, Alex Palou, Marcus Ericsson, Jimmie Johnson?
Arrow McLaren SP: Pato O'Ward, Felix Rosenqvist, Alexander Rossi
Andretti Autosport: Romain Grosjean, Devlin DeFrancesco, Kyle Kirkwood, Colton Herta?
Rahal Letterman Lanigan: Graham Rahal, Christian Lundgaard, Jack Harvey
Ed Carpenter Racing: Rinus VeeKay, Conor Daly
Meyer Shank Racing: Simon Pagenaud, Helio Castroneves
Dale Coyne Racing: David Malukas, Takuma Sato?/Linus Lundqvist?
Juncos: Callum Ilott, Marcus Armstrong?/Benjamin Pedersen?
AJ Foyt Racing: Dalton Kellett, tba?