The announcement Ryan Hunter-Reay would be leaving the Andretti Autosport IndyCar team late last year wasn't a surprise to anyone as the rumour mill had been turning all year. Romain Grosjean duly took his place.
However, one thing that did shock and raise eyebrows for some in the paddock is what happened to Hunter-Reay's right-hand man, Ray Gosselin.
Hunter-Reay's long time engineer at the Honda-powered Andretti squad had been with the team since before the current 2.2-litre engine was introduced in 2012.
He'd previously been linked to being poached by McLaren to engineer Fernando Alonso at the Indianapolis 500, which perhaps gives you an idea of how highly respected Gosselin is. Ultimately, he stuck with Hunter-Reay and Andretti.
However, those eyebrows were perked when it was revealed that Gosselin, instead of staying on in the Andretti operation for 2022, would join Ilmor as its vice president of engineering. Especially as it had been rumoured that Michael Andretti wanted Gosselin to move over to Formula 1 if his purchase of Sauber's entry was successful. Whether that's true or not, we'll likely never know.
Ilmor, where Gosselin now finds himself, is one of three pillars – along with Chevrolet Performance and Pratt Miller – which are responsible for Chevrolet's IndyCar engine programme.
While you may consider 2022 to be a dead year when it comes to the current engine because we'll have the new hybrid-boosted units in 2023, both Honda and Chevrolet are desperate to sign off this era as the best, especially Chevy which is coming off the back of four straight manufacturer defeats heading into the year.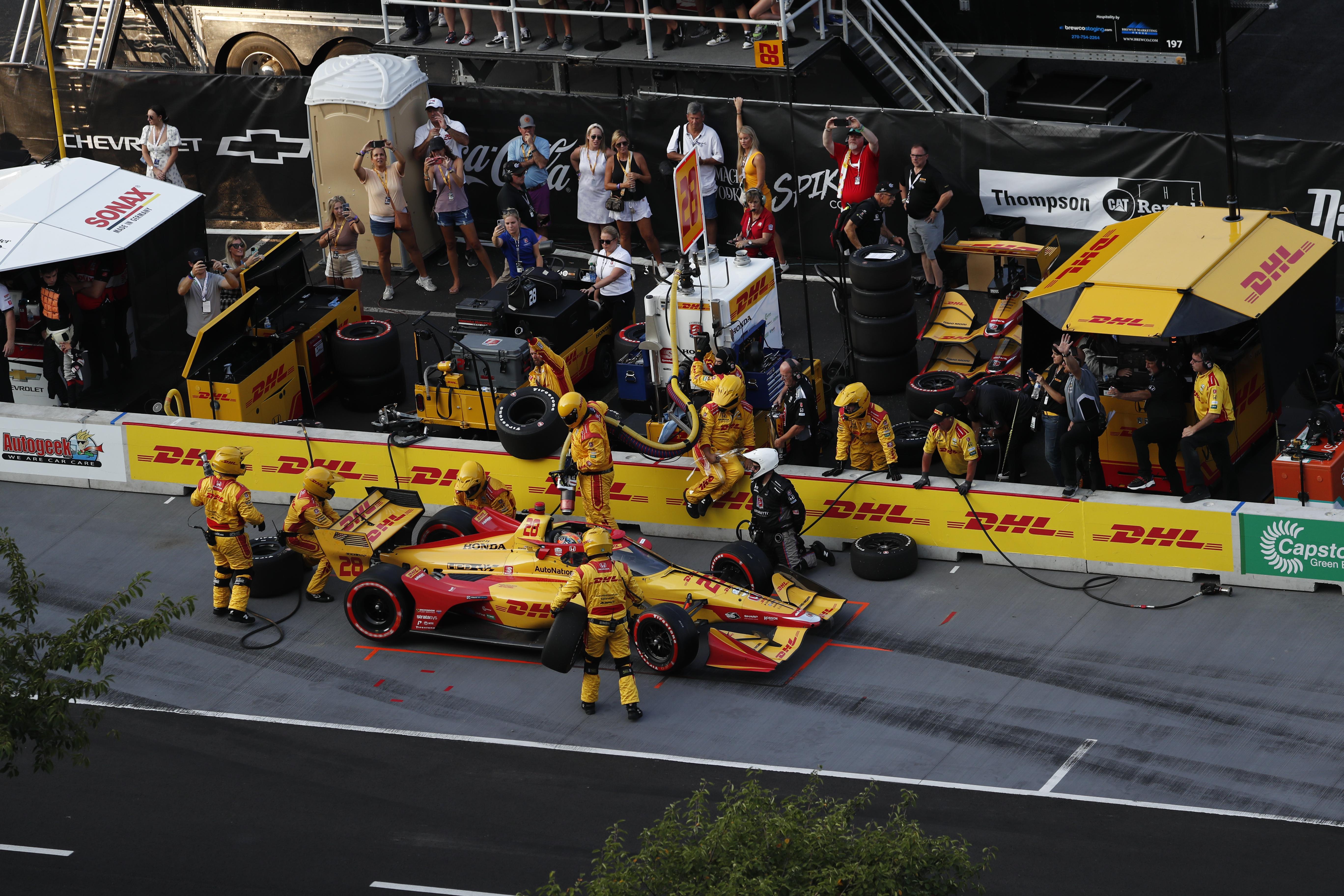 With the current engines leaving little room for massive areas of gain, it's likely even if Gosselin brings a host of Honda secrets over to its main rival, none of it could be implemented in terms of the construction of the engine.
However, what Honda has done really well in the last few years is look more at how the engine packages with the chassis, and how other parts of the car like the aerodynamics can work in tandem with the engine to create a 'sum of parts' approach rather than just trying to produce the most reliable and powerful engine.
"I think what Ray brings to our group is the chassis integration mindset," explains Chevrolet IndyCar programme manager Rob Buckner.
"Our engine development programme is – as you'd expect – a lot of people and myself included with mostly engine development and engine programme experience.
"Ray was previously an Ilmor employee going back about two decades ago, so he's really coming back to where he started in motorsports.
"He brings with him a fresh mindset and a lot of knowledge about how the car works from his recent years.
"So he's definitely well respected within the paddock and he's a great addition to our team. And it will help us better look at overall car performance and not so singular focused on just engine output performance."
It's important to consider the context here. One of the key reasons Honda has been so successful in this approach is because all of its departments at Honda Performance Development (HPD) are in house in one place. That's everything from the building of the power unit to the simulator.
Chevrolet has its own motorsports arms alongside Ilmor and Pratt Miller.
In the aerokit era, this wealth of resource and knowledge helped Chevrolet steal a march – Honda even needed concessions to remain competitive – and even now you could argue that this approach works because Chevrolet typically has had the most reliable engine in the 2.2-litre era.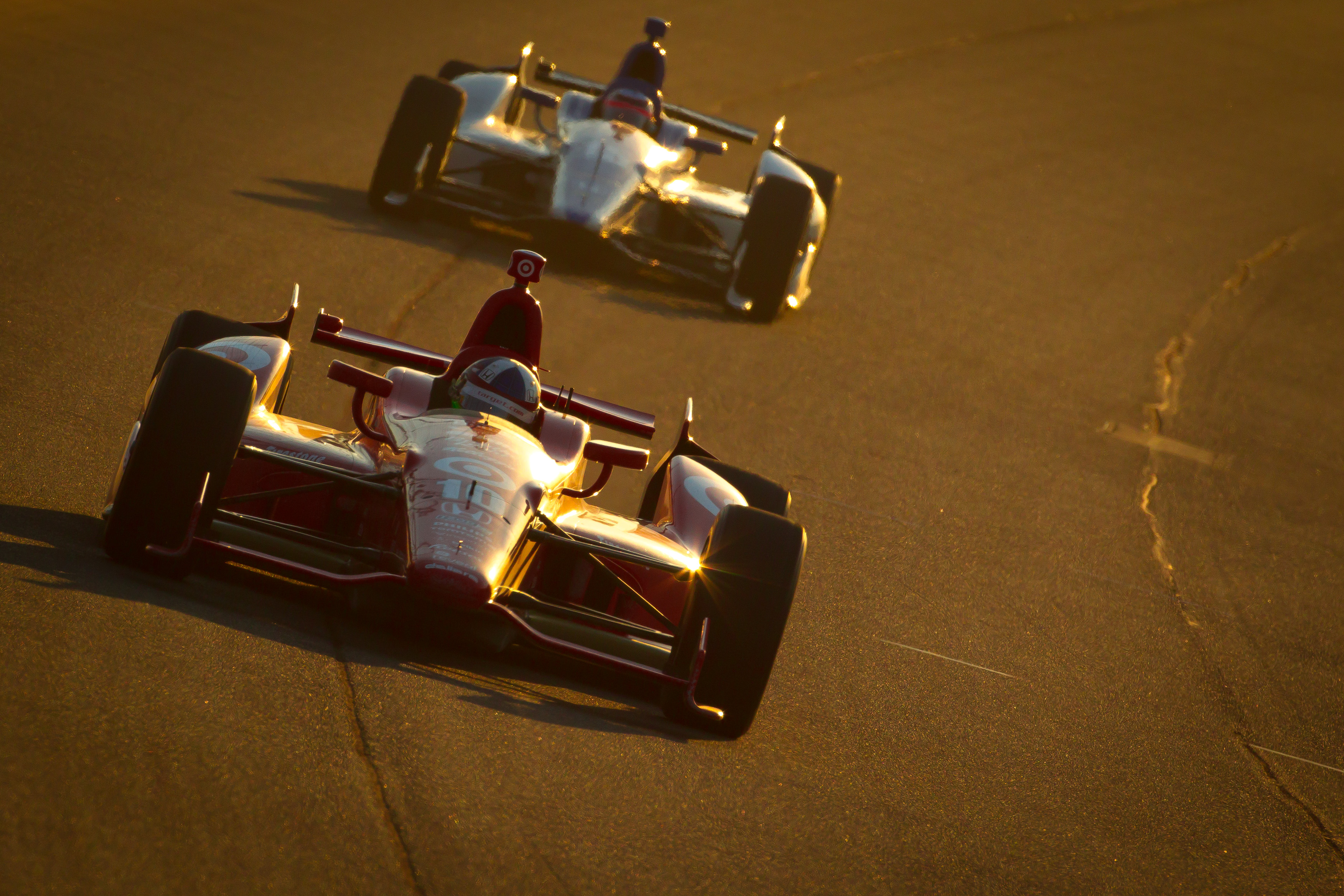 It won every manufacturer title between the introduction of this era in 2012 right through to 2017, the last year of the manufacturer aero kits.
But where it might fall down compared to Honda – especially when there's so little room to develop the fundamental parts of the engine – is that it doesn't have these different areas in house and therefore perhaps it's not as efficient at the approach as Honda.
Gosselin comes with years of Honda experience and he'll certainly be able to help point Chevrolet towards a more streamlined approach where Honda has found whole-car gains in tandem with its engine.
"I think what we're finding is none of the groups can go off and optimise purely on their own," adds Buckner.
"So you can go away, think you've got a highly developed engine, but then if it doesn't plug into the car and the chassis application well, then you still have weaknesses.
"So it's really just an overall system optimisation. And that's, I think, applicable to every race series and we've been going down that path.
"Adding Ray to our group was just a great opportunity to strengthen our engineering knowledge. And, like I mentioned, he was previously an Ilmor trackside employee so he knows how the engine programme works.
"He has a lot of great experience, well respected within the paddock. So for us, it was a great time to bring him on board."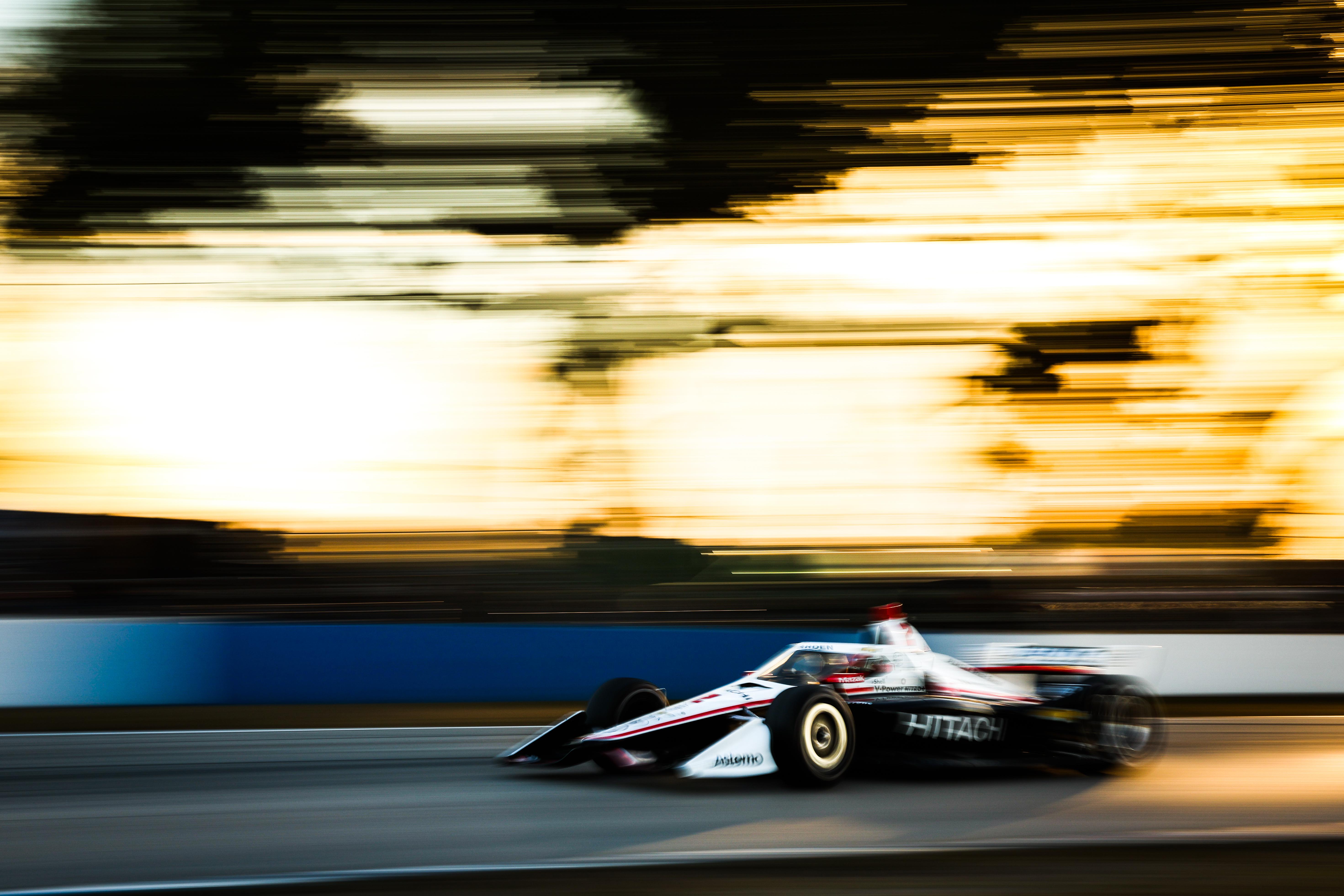 Of course, Gosselin will be important to the 2023 engine programme and beyond, but that's not to say that he won't be able to help Chevrolet's push for this season, too.
Its pride is at stake given its current losing record – with no Indy 500 win or IndyCar title since 2019 adding to the manufacturers' title defeats – and there's no way its staff are going to be allowed to just give up on this season.
"It's just as important a year as ever," Buckner adds.
"You can never disregard any season on track and we really want to send the 2.2 litre out on a winning note.
"So we're doing all we can to claw our way back in competition for the manufacturers' championship, drivers' championship, Indy 500, those big events are still massively important to us.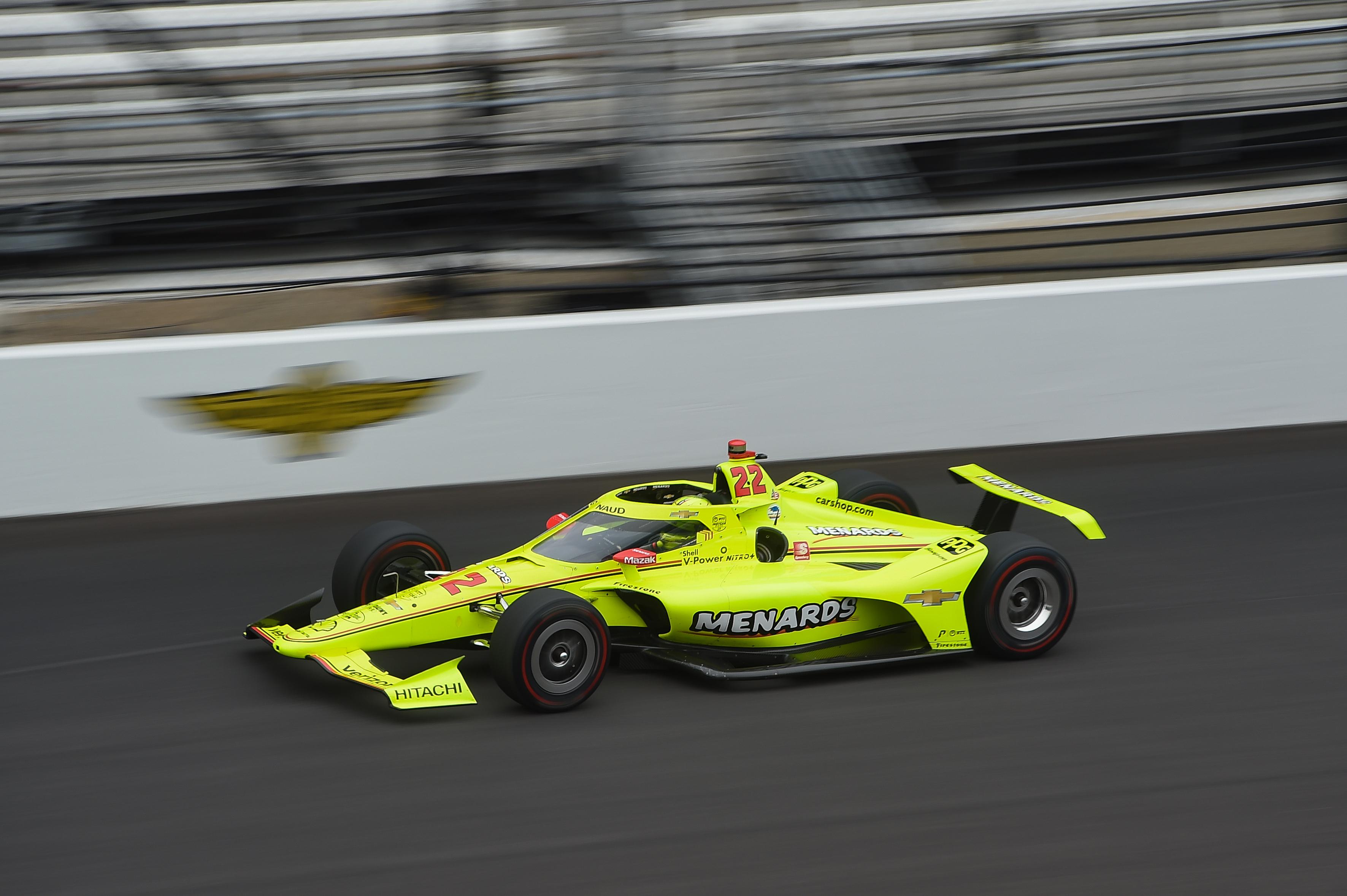 "There's minimal openings in the homologation table for the 2.2 litre but the work can never really stop because if you did, you quickly find yourself far behind, so each year we think we've really optimised everything, the group stays focused on details and then we managed to keep improving.
"So I think we've proven to ourselves, we can't quit now just knowing how hard we have pushed over the last 10 years.
"And we know internally how much engine performance we have found since 2012 to now and the gains are getting smaller, but you still have to keep pushing in every area, or else you just quickly are at a deficit.
"So the wars between the engine suppliers are behind closed doors mostly, but I'd say they're just as fierce as ever."
It is an unusual scenario for the engine manufacturers now as they are developing 2023 engines – which have been on the dyno for both marques – in tandem with looking for current improvements.
But there's not likely to be any carry-over parts from the old engine to the new. The new engine is being developed almost totally separately from the old one.
An announcement is expected soon on when we'll see the first 2023 engine in a real car on track, with some time around March being slated at the moment although that depends on the flow of parts being optimal, which isn't always the case.
Buckner gave The Race a short update on the 2.4-litre engine ahead of any on-track testing confirmation date.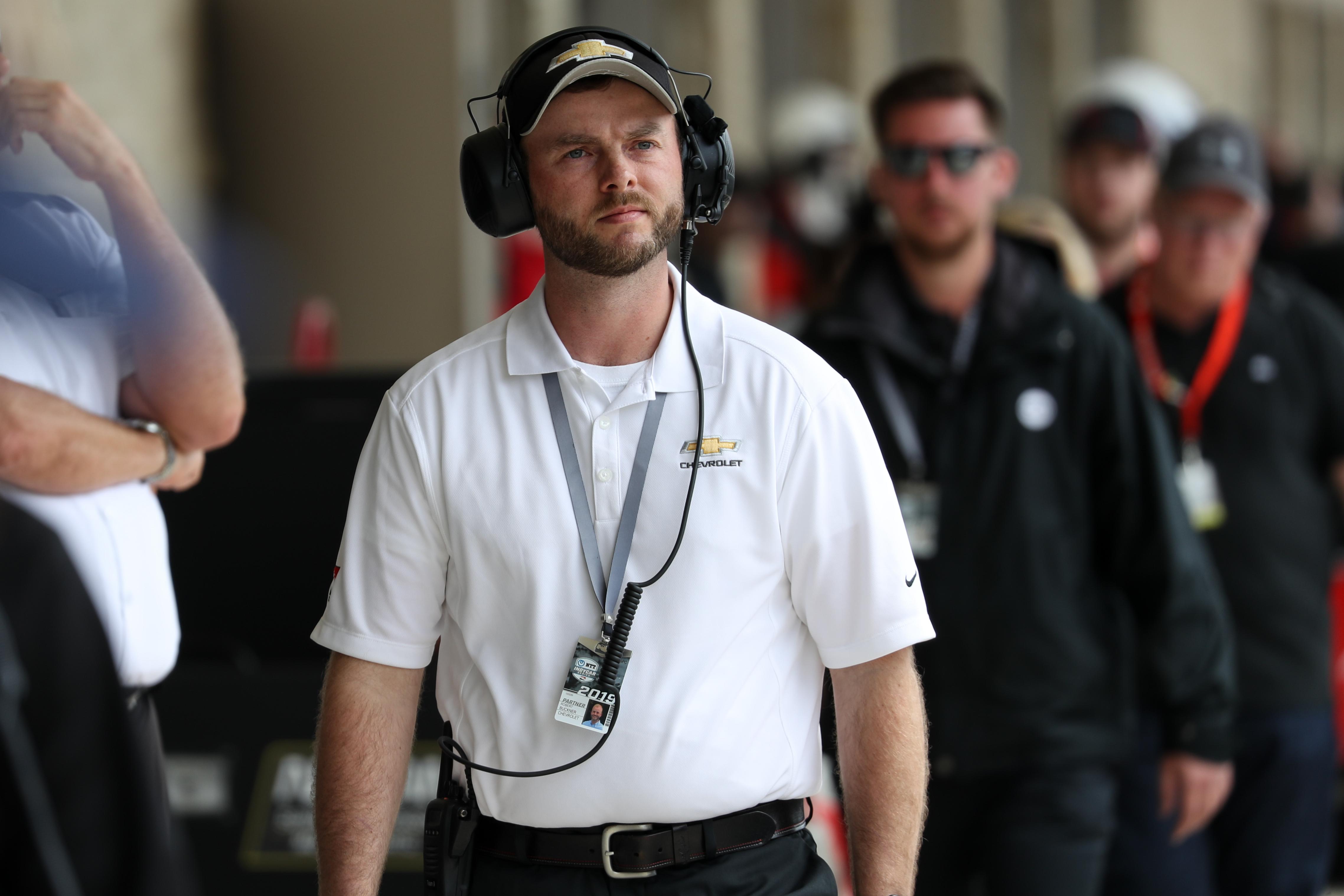 "Really happy with where the 2.4-litre programme's at on our side," he says.
"Our engine development group, I think this is when they do their best work, when they're not currently tied down to a homologation table, very open development.
"We're making great strides there.
"It's very exciting for us to be track testing an all new engine architecture. I am not aware of any carryover parts from our 2.2 litre so it's truly a clean sheet design.
"We all are really excited to see it get out on track and start accumulating some miles. Got a lot of running in the dyno and now it's time to put it in a car and get to the racetrack."
There's certainly one area of positivity there for Chevrolet as it won the first six manufacturer titles of the 2.2-litre era. There's a precedent that it knows how to hit the ground running with a new powertrain.
Before that does or doesn't happen though, the IndyCar season kicks off in St Petersburg next week, where we'll start to see if what Chevrolet has learned and optimised with this new sum of parts approach has paid off.
After all, it finished second and third in the championship last year with Team Penske's Josef Newgarden and Pato O'Ward of Arrow McLaren SP.
Both of those teams face huge years too, and need Chevrolet's help. Arrow McLaren SP has more resources now McLaren has taken a large ownership stake, but it desperately needs to make its car easier to drive for its pilots.
Penske needs to do better at the Indianapolis 500 where the double points on offer mean its awful form in the last two years simply needs to be righted to give Newgarden a realistic shot at the title.
For these reasons too, Chevrolet has to keep pushing and it's close enough not to chalk off 2022 as a dead year.