From the moment Alex Palou came back into the pits after his first test for Chip Ganassi Racing, the team and its other drivers knew just how good Palou was going to be.
He's had a rollercoaster junior single-seater career with flashes of pace but ultimately a lack of results apportioned to budget constraints, before a title-contending year in Super Formula in 2019 really announced him.
Through Honda and his sponsor Team Goh Palou got an IndyCar test with Dale Coyne Racing at Mid Ohio and impressed all parties so much he was signed by the team soon after.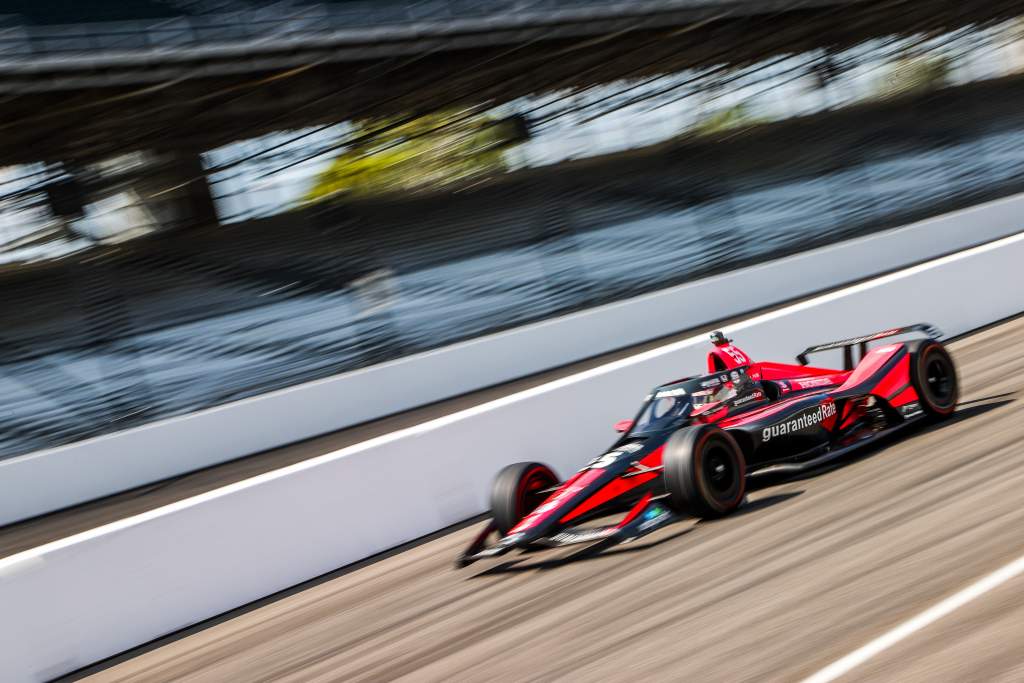 Coyne struggled in 2020 but again Palou showed flashes of brilliance, making the Fast Nine in qualifying for the Indianapolis 500 – where Ganassi really took note and triggered talks to sign him.
Palou is in the minority in his driving style in IndyCar as he likes to drive a neutral car, and perhaps that doesn't allow him to reach the absolute ultimate pace on as frequent a basis as the often wayward Pato O'Ward and Colton Herta.
However, with a Ganassi car more consistently in the pace window than the Coyne machine, Palou has approached the season with a professorial approach much more akin to Scott Dixon, and his somewhat safe set-up approach means he's often risking far less than his rivals.
His onboards look almost serene compared to drivers around him.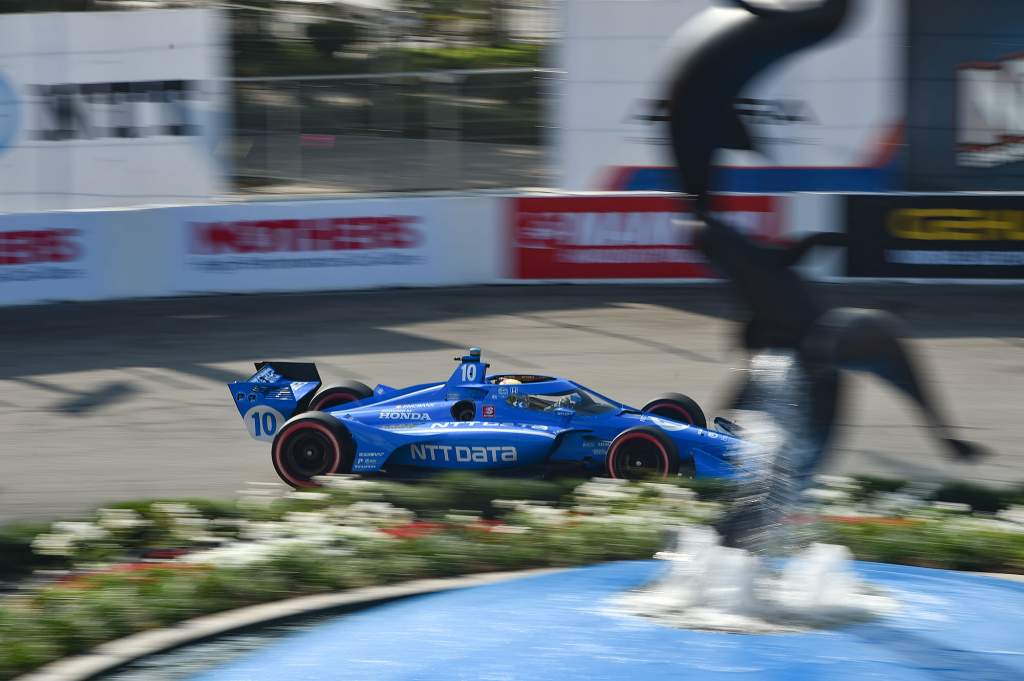 When it's his weekend, the 24-year-old's rapid and uses his tyres less with his well-balanced approach, and when it's not his weekend he's ultra-consistent and bags the maximum amount of points.
Just once this year he finished outside of the top seven on merit, in Detroit, while St Petersburg (17th) and Indianapolis (27th) came through mechanical issues and a 20th at Gateway for a crash he had no role in causing.
That means he's had top three finishes in eight of the 15 races and delivered the kind of year you expect of Dixon, fast but consistent.
What that has done has led people to not necessarily appreciate Palou's pace as much as that of his year long rival O'Ward, who is at a similar age and also in his second-full season in the series.
O'Ward has driven the wheels off his Arrow McLaren SP car this year and destroyed highly-rated team-mate Felix Rosenqvist, grabbing the car by its scruff and manhandling it way over its limits to get his lap times.
This approach – necessary to make the AMSP car work – in turn hurts its tyres, so the year has been an up and down affair, but repeated replays of O'Ward – and Herta too – saving the car from what look like certain crashes look spectacular and prove natural talent.
Perhaps Palou has looked less spectacular, but his style is just different. Different and better, as the points have shown this year.
Palou may suffer more than his rivals when his Ganassi car isn't as strong in the future and he's less able or perhaps less willing to take the risk to put the car on the absolute edge. But for now he can revel in his strategy and style being the best way to win an IndyCar title in 2021.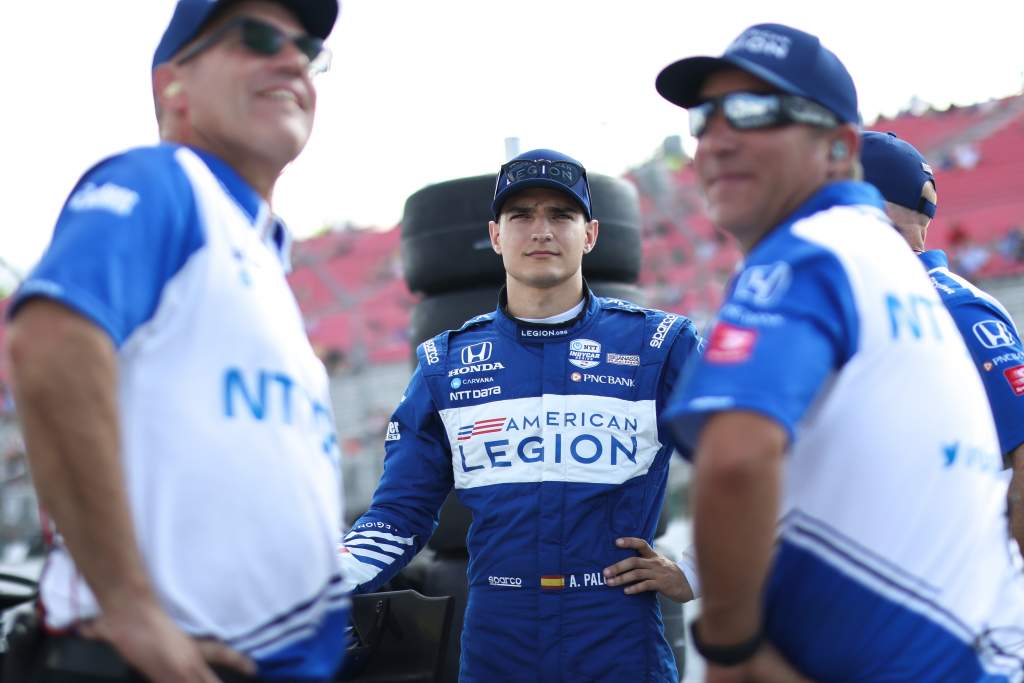 With his Gateway and Indianapolis GP blows being out of his control, he may have even have ended a 16 year run of the title being taken to the last round had he had better luck.
Being on the inside of a team which features six-time champion Dixon, seven-time NASCAR champion Jimmie Johnson, who has helped massively with Palou's mental approach to the title showdown, former Formula 1 regular Marcus Ericsson and Indy 500 winner Tony Kanaan, there's so much resource for Palou.
There's even ace engineer Michael Cannon who works with Dixon but was at Dale Coyne in 2019 when Palou tested there and was reportedly a big part of Palou's move. Driver coach Dario Franchitti and strategist Barry Wanser have also been massive in supporting him.
The others Ganassi drivers have joked Palou is like a little brother asking annoying questions, but the relationships are loving ones and it's clear they have played a huge role in his title push.
Perhaps Palou's mentality has been the most impressive part of this title. After an engine issue at Indianapolis while in the top five, he lost the points lead to O'Ward, and then Palou was crashed into early in the following Gateway race.
Instead of kicking, screaming, swearing at his bad luck, he immediately knuckled down, admitted such things weren't in his control and stood up as a leader to accept the adversity.
His team knows that he will never throw his toys out of the pram and perhaps even more importantly, give up. This team has been galvanised by Palou's actions.
The issues at Indy and Gateway gave O'Ward a big lead, but in the following gap between races instead of taking holiday Palou and Ganassi knuckled down even harder.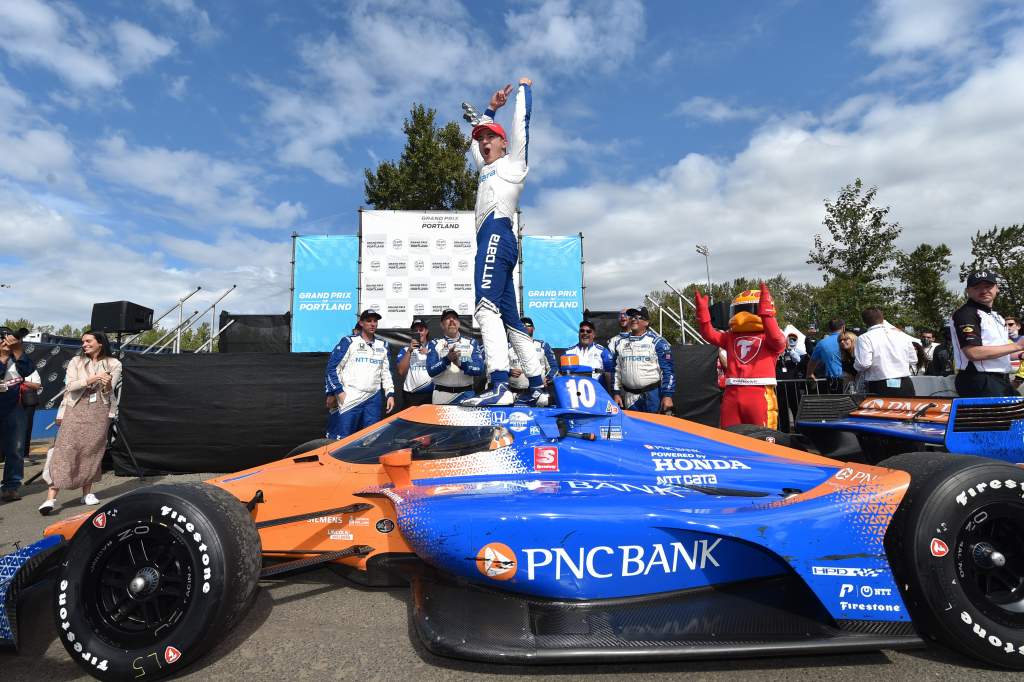 It paid off with a massive Portland win and a second at Laguna Seca that really underpinned the late stretch and reasserted his hold on the championship.
Long Beach summed up the year well for Palou as his team made exceptional strategy calls, he didn't take undue risks and delivered Chip Ganassi a 14th IndyCar title. It's clear Ganassi himself is enamoured with Palou and declared this is the first of many titles.
Franchitti was the last driver to beat Dixon in a team-mate points race, and in doing so now you have to say that Palou has passed a huge test. On that basis, it's tricky to disagree with Ganassi in his assessment.
Palou is the first Spaniard to win the title, and the first Ganassi winner other than Dixon or Franchitti since Juan Pablo Montoya in 1999.
However unlikely this title may have seemed 12 months ago, it's happened, happened on merit, and to one of the nicest drivers you could ever talk to.
Now for Palou's chosen delicacy when he wins. Fried chicken.