The negative reaction by a select few to Lewis Hamilton's various human rights campaigns and Sebastian Vettel's climate change warnings show there's still a big 'keep sport out of politics' crowd that isn't ready for its heroes to speak out on difficult issues.
Over in America, things are just as finely charged. It's easy to forget if you live in Europe, but some county and local governments in America have populations as big as some of the countries you may live in, not to mention how big they are geographically.
IndyCar has made some big steps towards becoming a more accepting place and has been doing its bit for the future of mankind in the last few years.
In 2020 it established the Race for Equality and Change initiative, which helped put African Americans Myles Rowe and then Ernie Francis Jr on the USF2000 and Indy Lights grids respectively in 2021 and 2022.
It also helped fund the Female-led Paretta Autosport team that's had a massive impact on helping to show young women they are accepted and can make motorsport a home. And all of that came from the Roger Penske-owned series' initiative.
However, while there are some very sensible drivers in the paddock willing to speak out on tough issues, there isn't an immediate comparative figure to a Hamilton or a Vettel.
Or at least there hasn't been, until now that is.
AJ Foyt Racing driver Dalton Kellett doesn't boast the resume of the aforementioned, but he's taken some very serious issues into his own hands recently.
Perhaps most notably, he spoke out on gun laws in the States – something many drivers and teams have failed to do over the years, perhaps fearing alienating fans and sponsors – after the Uvalde school shooting in Texas last month.
Until this country (and the gun lobby / politicians who are beholden to them) decides that the collective pain and trauma of mass shootings outweighs the desire for trivially easy access to tactical firearms, nothing changes.

Nothing. https://t.co/4xzr7hR4d4

— Dalton Kellett (@Dalton_Kellett) May 25, 2022
Kellett was the first of a handful of IndyCar drivers to speak out on this issue, and the fact he did so during the biggest weeks of the year for the series in the run-up to the Indy 500 is important.
"My rule for talking about controversial issues is that I'll share opinions on things when, if I put something out there, it's something that I morally believe in," Kellett, 28, tells The Race.
"And if a fan sees that and doesn't like me anymore, that's something that doesn't feel like a loss. And I'm not trying to sound superior, but the issues that I will put myself out there on are other things that I do believe strongly in.
"I think there's always a risk to that.
And just to be clear (before the 2A crowd loses their minds), I am not saying ban all guns

I grew up around firearms, most of my family hunts.

But, there is a problem in America and it needs to be addressed. Some common sense measures would be a good start.

— Dalton Kellett (@Dalton_Kellett) May 25, 2022
"But I think what we've seen with Uvalde stuff, and speaking about gun control and all that, seeing just the reception, even across the paddock for IndyCar's Pride Month initiative, and I think there's a lot more appetite and acceptance for us being more open about these things.
"Just look at Vettel in Formula 1.
"I think there's a page being turned whether it's generational, or just our perception of the demographics of racing. I think, initially, in years past, I probably overestimated the risk of doing such things.
"I guess as you get older, you just stop caring about what people think as much as well."
When he found out about Uvalde, Kellett was with his AJ Foyt team-mates visiting a paediatrics ward set up through his fiancee, which only added to the grief he and his team-mates felt at the situation.
After speaking out about gun control laws, a fan bought an item of merchandise from Kellett's online store and left a message in the comments section saying they had purchased it because of his campaigning.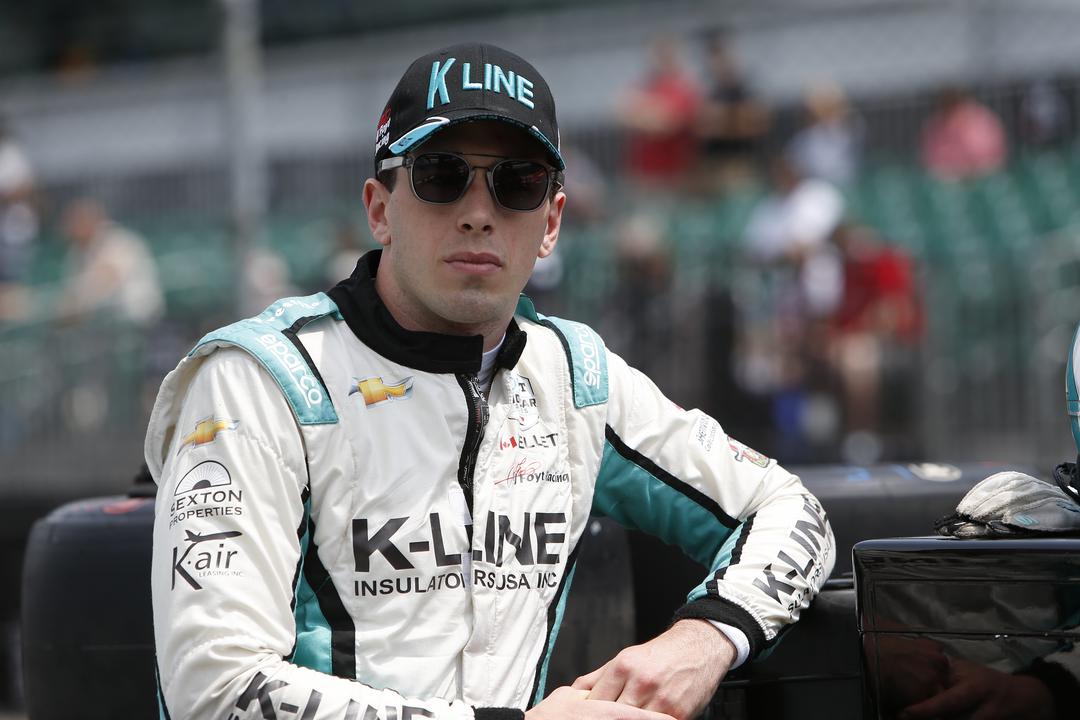 Kellett took the idea and ran with it, offering to donate all of the proceeds from merchandise purchases through his website to victims of the Uvalde shooting, and soon after his sponsor K-Line Insulators and AJ Foyt Racing offered to match the total.
"For the most part, I think the most engagement was around the Uvalde shooting with the fundraiser that we were doing," Kellett explains.
"And that part of it was really important, was to not just be out there like tweeting and saying stuff, I wanted to actually try to do something good and use the platform in a way to help these families that were obviously affected by a horrific shooting, right.
"It was important for me to actually contribute because it's easy to say stuff. To actually put your money where your mouth is, right?"
In total, the group raised $11,400, with Kellett sharing screenshots of the backend of his website to prove the amount. If you're getting the idea that Kellett is a thoroughly nice guy, you'd be correct.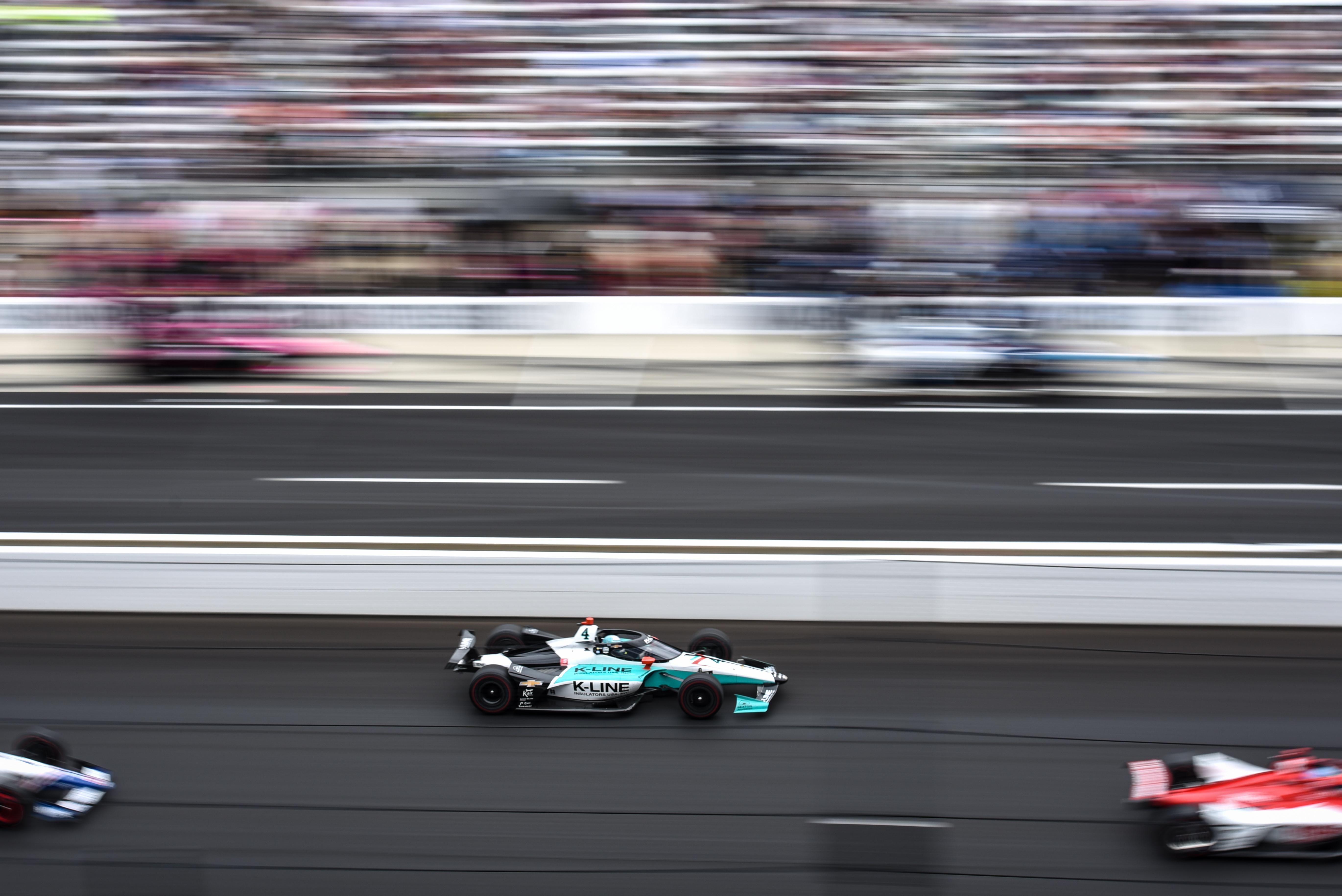 "Just a matter of days, all those orders and donations came in within probably two and a half days," he adds.
"It wasn't like, I didn't really promote it a lot, it kind of organically grew, but we were in the middle of the Indy 500.
"So I wasn't really spending too much time on it, it was more after the fact, and engaging with it.
"But I actually do all the fulfilment on my website so it was spent a couple days like boxing and shipping orders and getting everything out before Detroit.
"It was a busy Monday after the 500!
"All the shirts, all the diecasts, it showed up and, it's basically a spare room in my house, it was full of boxes.
"There were some orders I had to do after Detroit. I ran out of boxes, and I was out of shipping supplies!"
Kellett spent well over £1000 of his own money for postage in the period the fundraising was ongoing, as well as doing the simply brilliant image of an IndyCar driver literally boxing all of his own fan merchandise up and being the one to do the labour intensive part of that.
It wasn't the first or the last time he'd speak out on issues that meant something to him. Both IndyCar's LGBTQ+ campaign and mental health awareness efforts have had the Kellett Twitter treatment.
This was a great step in our community opening up to discussions about mental health.

It's an area where I honestly believe racing still has work to do. Thanks to @IndyCar for putting this together.

We can all benefit from open, honest conversation about mental health. https://t.co/YHiGMSV0P6

— Dalton Kellett (@Dalton_Kellett) May 24, 2022
He'd already endeared himself to the IndyCar paddock significantly with the use of his TikTok, where one of his videos has over two million views.
Kellett graduated from Queen's University in 2015, with a Bachelor of Science in Engineering Physics. He is a STEM advocate, and now he's taken his love of engineering to social media where he regularly explains how different parts of an IndyCar work, sometimes using his trusty whiteboard.
"I went through some thinking about our approach for social media and what each platform so represents, right?" Kellett explains.
"I looked at TikTok and created the account maybe just halfway through last year and did a couple of silly little things, a little bit with Poppy [his dog] and just silly videos, didn't really put that much effort into it.
"I wasn't too sure how it fit into the whole thing.
"I started looking at other STEM and educational accounts and following them and seeing what they were doing and just sort of realised you can really build your own niche with how that algorithm works.
@dalton_kellett

Reply to @eeehstalker a bit of both. I've learned over the years when I can wear the engineer hat and when to just put my foot down and be a driver #indycar #indy500
"So the initial idea basically was to do a Monday series, highlighting some technical thing or some aspects of IndyCar racing.
"From the get-go that took off pretty aggressively and then it's really kind of split into a few different things like the Indy Monday thing is highlighting a neat technical aspect of the race car.
"And then throughout the week as I could do it, kind of doing more deep dives on the engineering stuff like the physics and the dynamics, a little whiteboard and all that.
"So, the idea of doing it was planned, but how it evolved was definitely not!"
It's a fantastic initiative that gives fans a real insight into how an IndyCar works when the series itself does so little of that these days.
We'd be remiss to cut the feature short without talking about Dalton Kellett, the racing driver, because so much of the attention this year has been on his social media or campaigning for various causes off the circuit.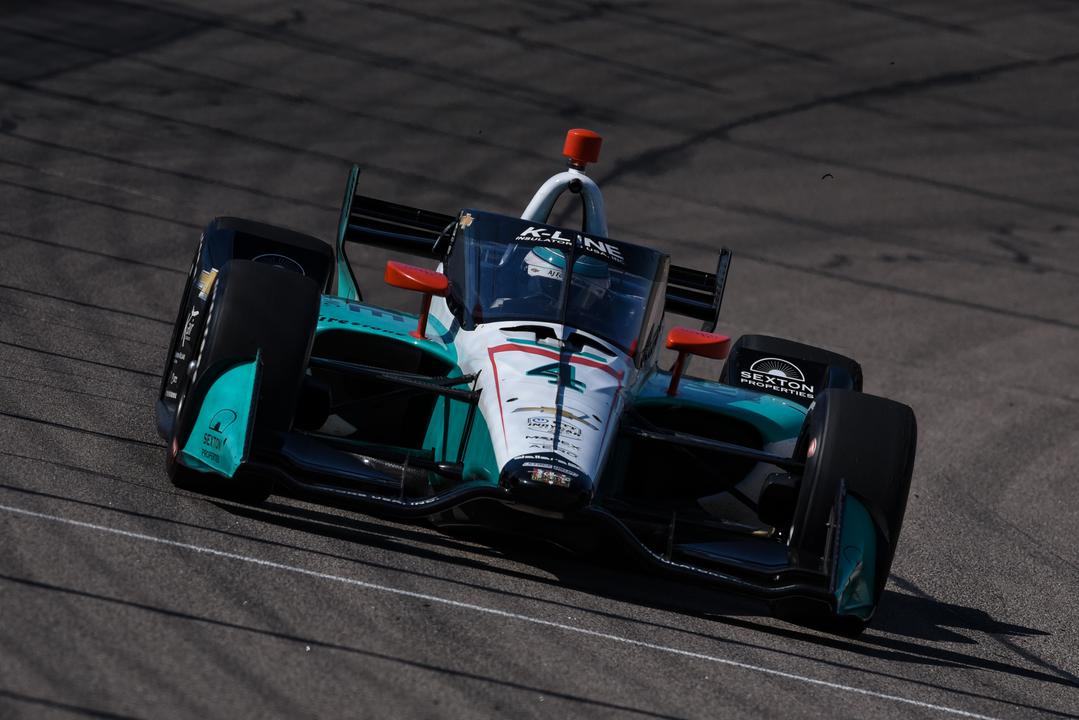 Kellett did a partial season of IndyCar in 2020, jumping up off the back of four full seasons in Indy Lights where he didn't crack the top six.
In 2021 Kellett was 23rd in the points in his first full season with a best finish of 12th at Gateway, but still, he's one of the drivers coming into the series in the aftermath of the pandemic where testing in an IndyCar is sparse, and his team operates on a shoestring budget without some of the big departments the bigger teams boast.
Kellett's added ex-Penske and Ganassi race winner Ryan Briscoe as a driver coach this year and managed his best ever qualifying, 14th, at the very tricky St Petersburg street circuit.
"I think the overall relationship is really great," Kellett says of working with Briscoe.
"Complementary personalities and approach, we're both kind of like quiet, analytical types.
"And I think this is probably one of the first times Ryan is actually doing driver coaching, so he's gotten more direct in as far as telling me what I need to hear and all that is that kind of relationship was developed.
"So it's been a good thing."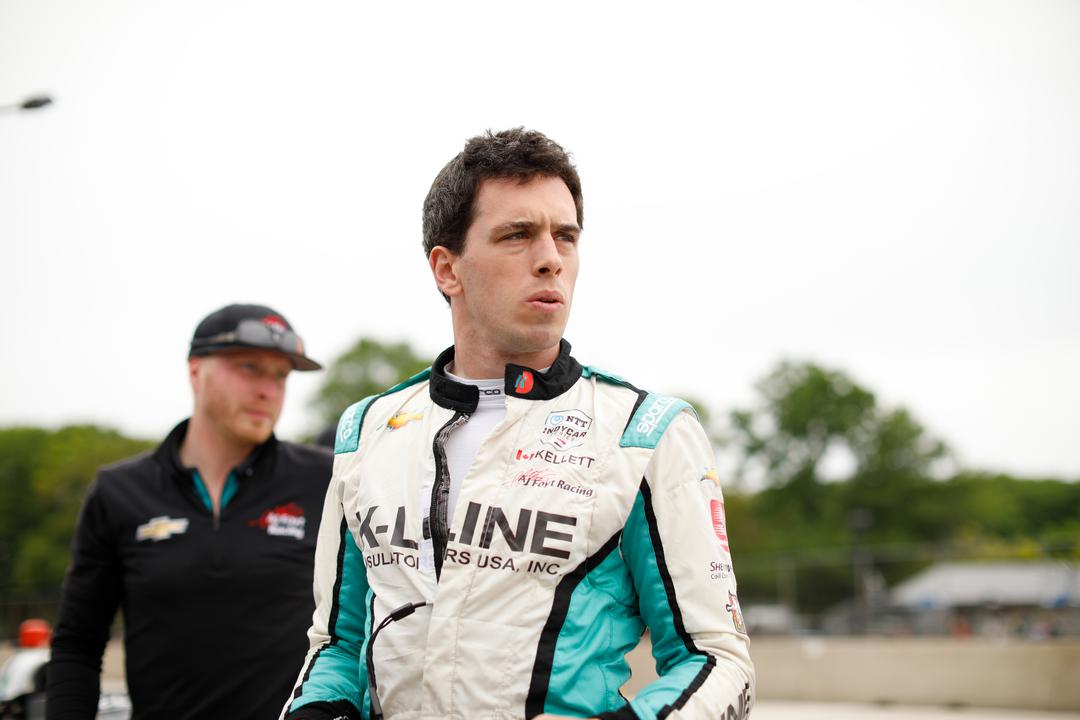 Who knows what Kellett could achieve in a bigger team with more testing. Some will say Kellett is only in the series because of the funding of his family business, but he meets the amount of funding he receives with enthusiasm and a quest for knowledge that marks him out over some other drivers.
And without funding associated to Kellett, perhaps Foyt would only be in a position to run one or two cars each season.
That might just be another way Kellett is helping people. He seems to be extremely good at it.
Like all sportspeople, he'll be focused on improving his own craft in a bid to move up the grid and establish a long-term IndyCar future.
But off the track, he has to be the IndyCar MVP for 2022 so far.