It's rare to see a driver as open and honest as Pato O'Ward have to face the pressure of such intense questioning, but that's exactly what happened on Wednesday when a pre-Texas news conference was hijacked with questions of his future.
First reported by Racer earlier this week, Pato has confirmed his intention to look elsewhere beyond Arrow McLaren SP at the end of this year in a bombshell piece of news that has blown the IndyCar silly season wide-open after just one race of the season.
Let's deal with the contract side of things first. O'Ward is under a deal for 2023 but if another team comes in and offers him a seat in IndyCar or elsewhere (i.e Formula 1) then McLaren has the option to match it.
It's understood that McLaren only has to match a percentage – believed to be around 80% – so around 20% less than whatever another team offers.
So if another team offered O'Ward $3 million a year – what would seem a fair going rate for a driver of his calibre in IndyCar – McLaren would only have to pay $2.4 million to keep him until the end of 2024 in that scenario.
This all comes with the backdrop that Colton Herta – O'Ward's IndyCar rival – has been signed up by McLaren to get some F1 seat time, supposedly before Herta's IndyCar team Andretti joins F1 in 2024.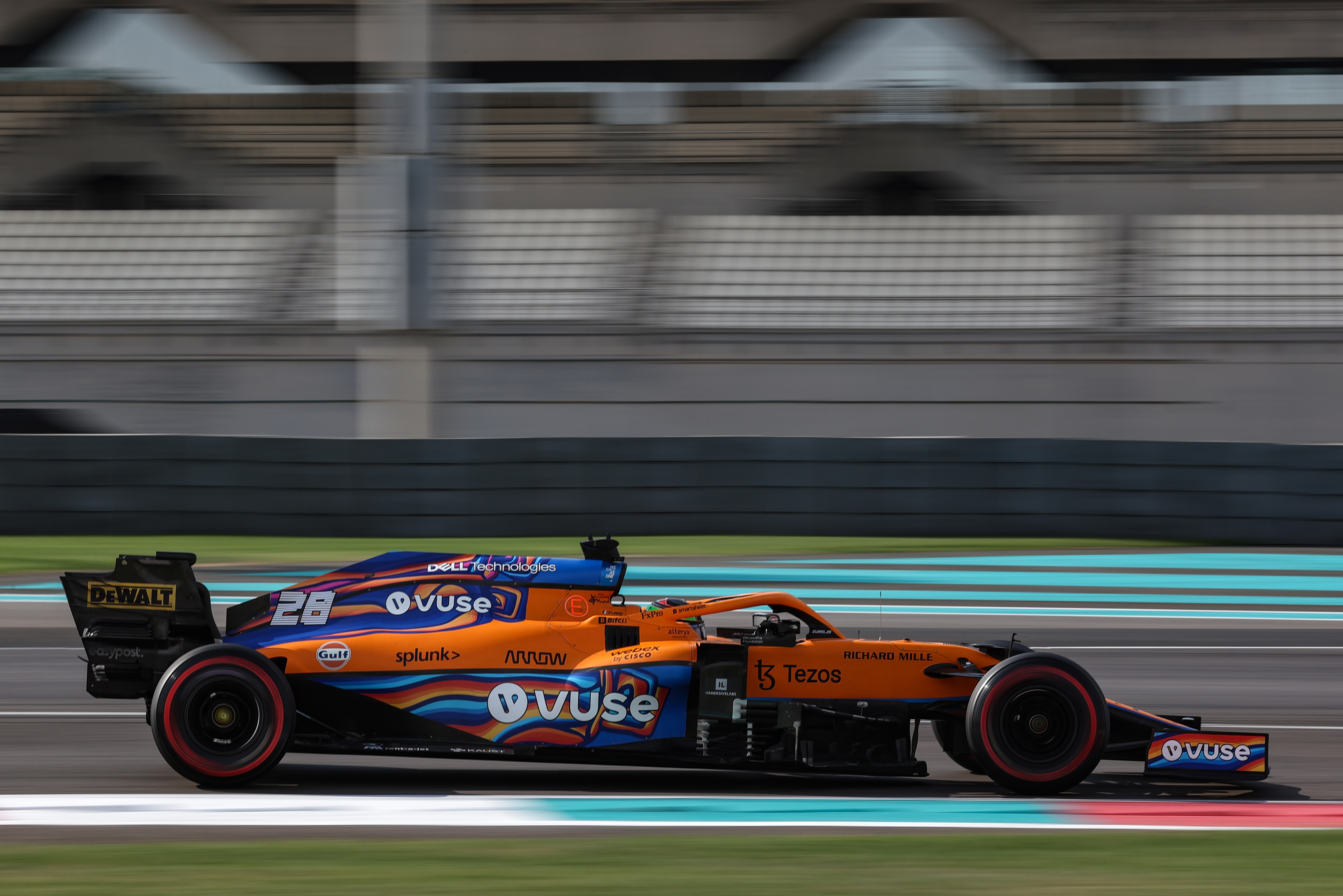 O'Ward had an F1 test in December last year and Zak Brown told a small group of journalists including The Race in St Petersburg last month that the plan was to get O'Ward some seat time.
Now O'Ward has confirmed he's not aware of any F1 seat time coming his way this year from McLaren as things stand.
Asked if being given some McLaren seat time would help him decide his future, O'Ward said: "No. Just like anything, you need to look at what the best is.
"The next decisions I take in my career are one of the most important. I need to make sure that I'm doing what's best for me and what makes me feel happiest. I think that's just as honest as I can be with it.
"It's not like 'I want to be here', no, 'I want to be here'. Just like anybody in any sport, right, you need to look at where is this going to take me, where do I want to be, and just start putting your puzzle together, start checking off the objectives of I want to do this, check, I want to do this, check, I succeeded in this, check, we haven't done this, let's work on that.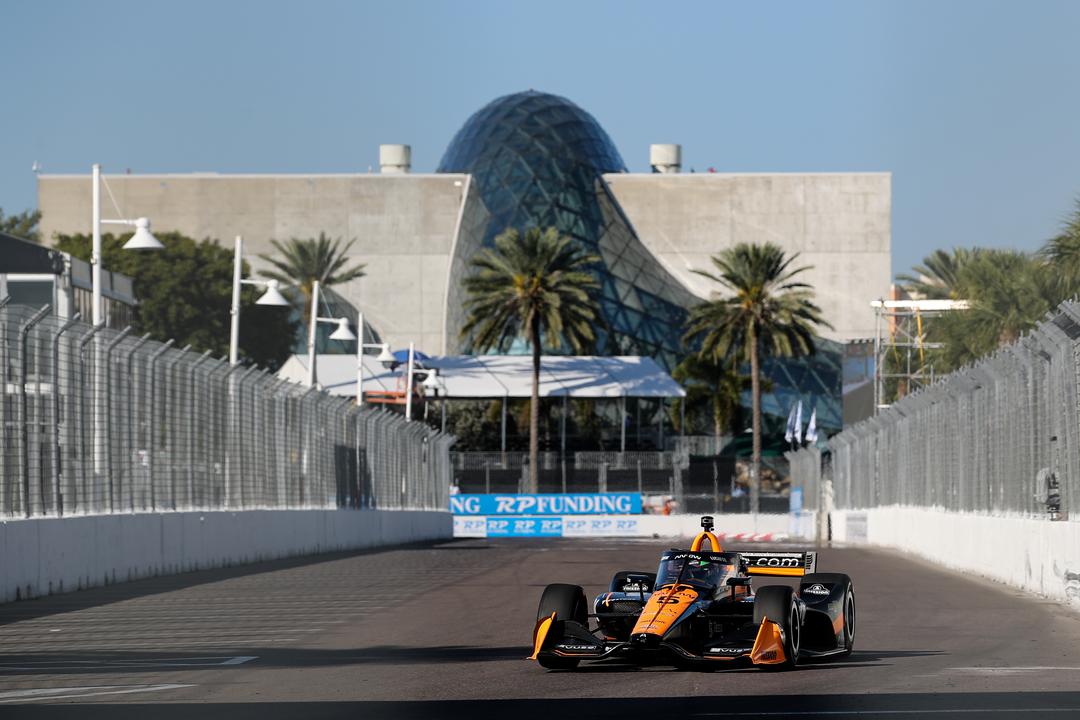 "Just like any other athlete in motorsports or in any other sport, you need to be very careful and you need to be very aware of what's going on and make the best decisions that will put you into what he wants to achieve."
You can hardly blame O'Ward. McLaren may feel as though it picked up the young Mexican at his lowest ebb after he was promised a chance to get to F1 with Red Bull in 2019 and then was dropped in the same year.
But since then, O'Ward has single-handedly taken one of the most difficult cars to drive on the IndyCar grid – and in the absence of any kind of decent consistent performance from a team-mate – challenged for the championship or at least the top three in his first season.
You'd have to hope that McLaren has offered O'Ward a deal on the same scale as the likes of Colton Herta at least, who signed an Andretti extension last year, and perhaps even up there with the series' highest earners in Josef Newgarden and Scott Dixon.
Team president Taylor Kiel – also on the pre-Texas media call – said the team had addressed these "rumours or otherwise" of O'Ward's future internally with the team and called them a "blip on the radar".
Asked about McLaren's desire and hunger to keep O'Ward by The Race, Kiel replied: "For me, it's an absolute no-brainer.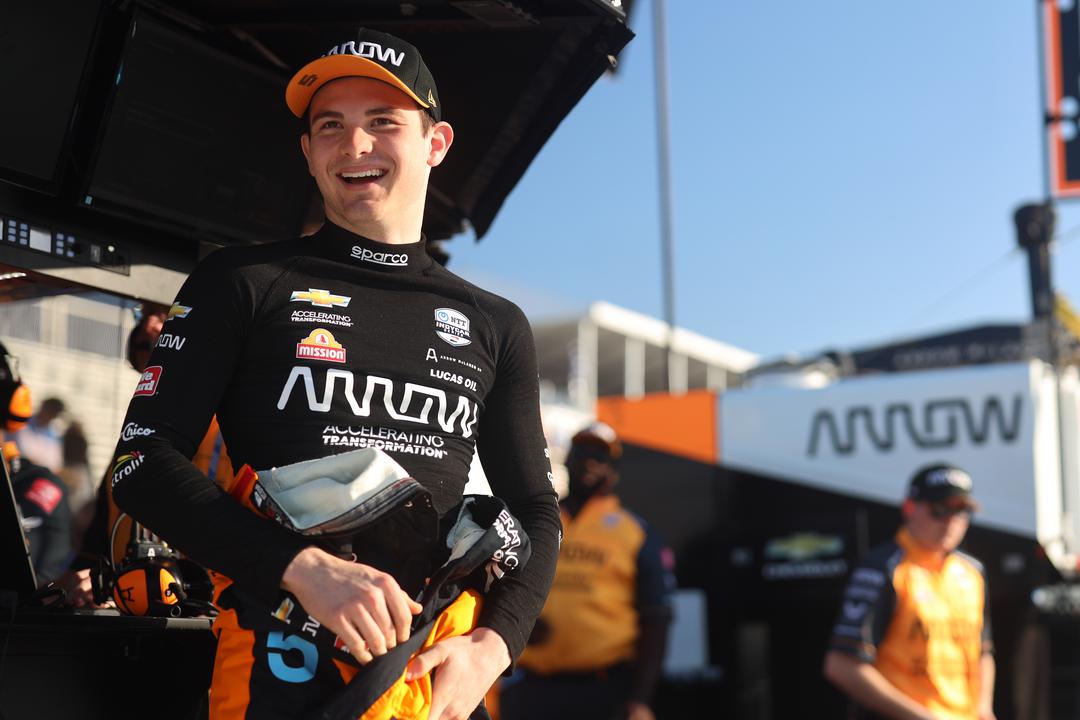 "The one thing we all have to consider here, we're beating this question to death no doubt, but Pato is a young kid that's extremely talented. He's done a fantastic job for us. The team has done a fantastic job for him, right?
"The fact he's been able to put himself in a position to compete for championships is a function of Pato's talent but also a function of the team, right?
"We're growing together. We are ticking these boxes together. We won on ovals, street circuits. We will win on road courses. We will compete and fight for championships together.
"In my opinion, there's nobody I'd rather have driving one of our race cars than Pato O'Ward. I think he's an absolute world class talent. We've invested a lot in each other.
"But Pato is young. He's got a lot of interest right now, as you would imagine. I think everyone in the paddock would be silly if they're not trying to at least have the conversation. I get it. It's part of the business.
"It's a lot of pressure for him. It's a lot of pressure for us. It's a lot of pressure for our team.
"All we can do right now is focus on each other, internalise everything, make sure we keep the noise to a minimum, work through our business and make sure we're on solid foundations putting our foot forward.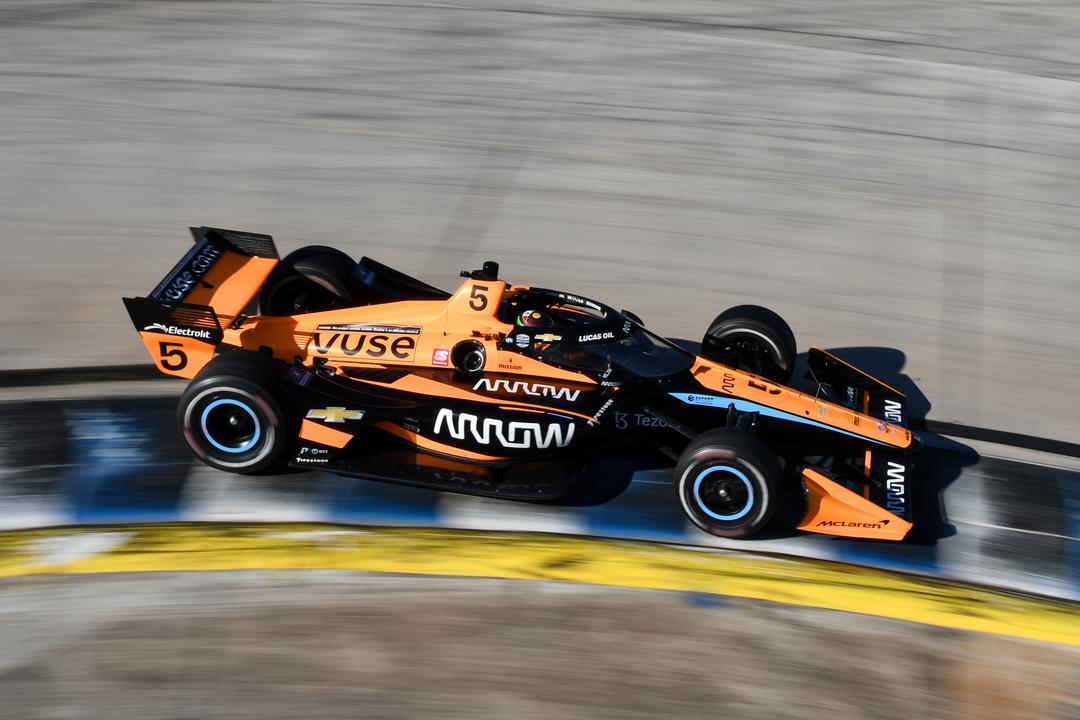 "I have no doubt together we can be unbeatable and we'll get there. It's a journey, right?
"For him, it's kudos to him being as young as he is, to be mature enough to handle these conversations and do it in the right way, handle the pressure of it all, while still being able to be laser focused and in a position to win races week in, week out.
"This isn't the best thing that's ever happened to us as an organisation, no doubt.
"Ultimately it will strengthen us and bring us together. As a team we're galvanised, strong, focused.
"I'm ready to get on with it, go to Texas and show everybody what we can do."
There's no doubt that this relationship has soured in the last week or so, at least publicly anyway.
O'Ward wants and deserves to secure a future that values him as one of the best drivers in the IndyCar paddock, that doesn't sound like too much to ask for given his performances.
He's the most exciting driver on the grid in many ways on-track, and don't forget there are brands in and outside of his native Mexico wanting to back and support him too.
Kiel appears keen to keep O'Ward, but he's one person, as part of a team board that has made ruthless decisions like dropping James Hinchcliffe and Oliver Askew in recent years. Surely it won't allow O'Ward to leave, too?
The next step in this story is either McLaren offers O'Ward a new and updated deal to take him past the end of 2023 with the team and O'Ward agrees; another team offers O'Ward a deal and he leaves; McLaren offers around 80% of the deal put forward by another team and keep O'Ward a further year until the end of 2024 when he's a free agent; or they go separate ways at the end of 2023 at the expiry of the current deal.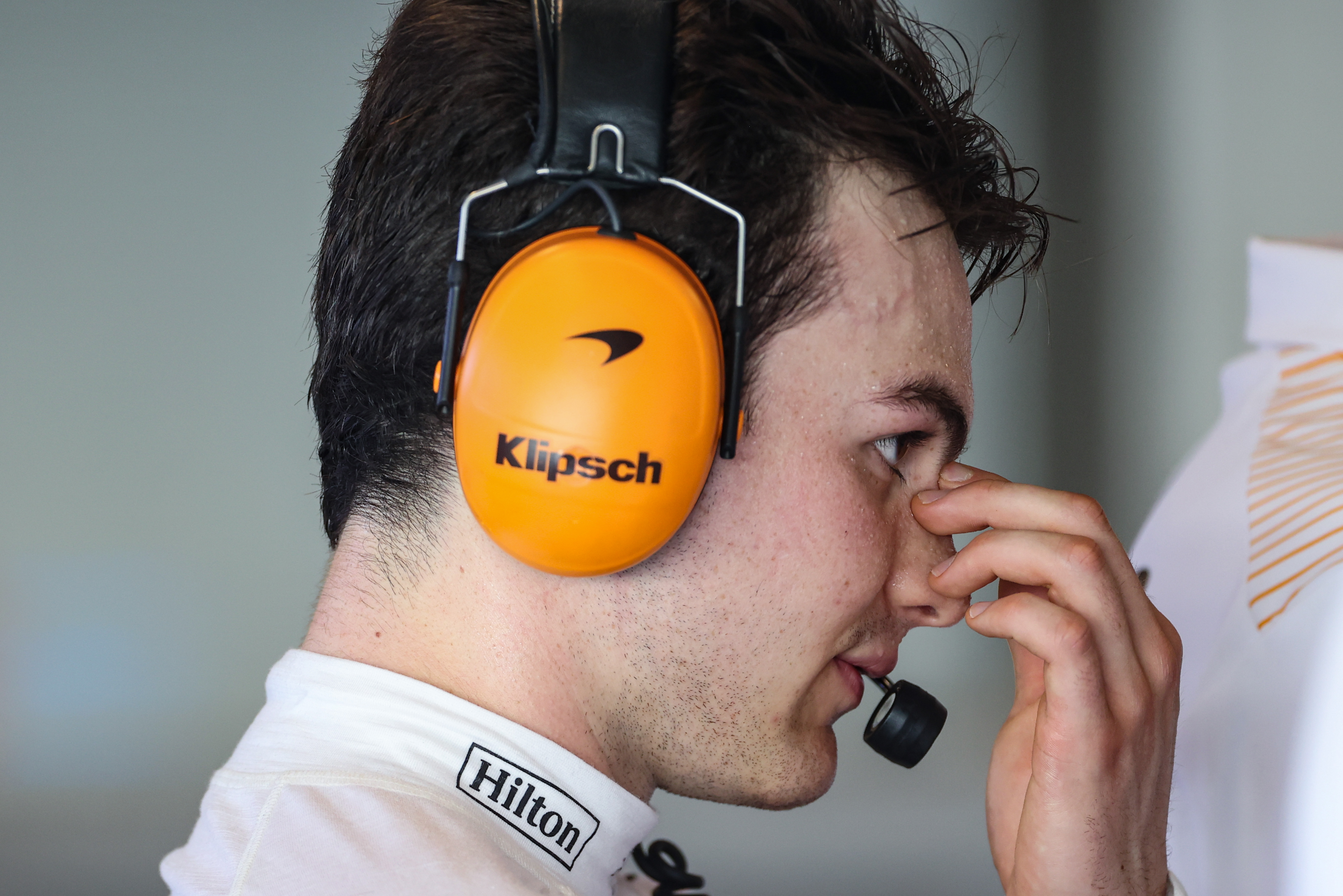 What happens next will play out across a season where O'Ward and the people working on his car – who he absolutely loves, there's no question about that – every day should be concentrating on a championship bid. But such is the way of IndyCar racing that not all the talking is done on track.
McLaren gave O'Ward a chance when his career was in disarray, and O'Ward has taken that chance to help put this team on the map in a way his team-mates couldn't.
Both provide a value, but it's clear that O'Ward is more important to McLaren than McLaren is to O'Ward. O'Ward can find another top team, but McLaren will struggle to find another Pato O'Ward.