IndyCar says its international profile is growing again and with European drivers such as Formula 1 convert Romain Grosjean and 2021 champion Alex Palou bringing fresh audiences to the series, the tantalising question of racing outside the United States will surely grow louder.
After all, across its combined CART/Champ Car and the Indy Racing League/IndyCar heritage, it's previously visited Brazil, Japan, Australia, the Netherlands, the UK, Mexico, Germany and Belgium.
And that's not even counting Canada, which is usually considered a fundamental permanent part of the schedule but which has been absent since 2019 due to the pandemic.
For the most recent IndyCar race outside the United States and Canada, you have to go all the way back to the final Sao Paulo street race in Brazil in 2013.
So if this surge in international profile convinces IndyCar to head overseas again, where should it go?
Our writers make some suggestions:
Zandvoort
Jack Benyon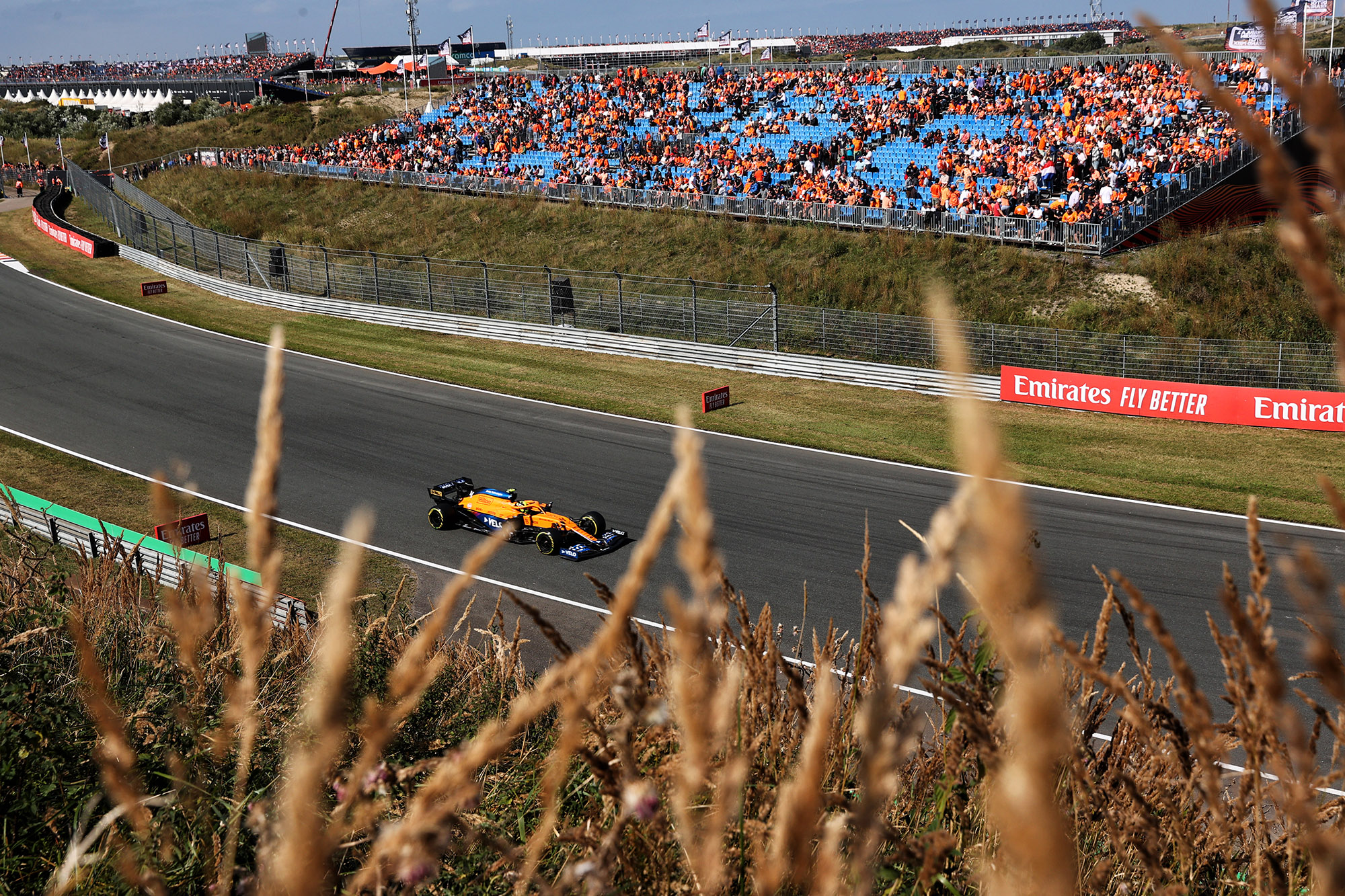 As The Race's IndyCar correspondent but also someone who grew up in Europe and watches multiple series worldwide, I really struggled to narrow down this question to one answer. But I've settled on Zandvoort.
I know: it's a track regarded as difficult to overtake on, but the recent changes to the circuit seemed to help that when Formula 1 arrived in 2021.
Imagine the dicing on the main straight or the drivers attacking the banking. That's made for IndyCar action.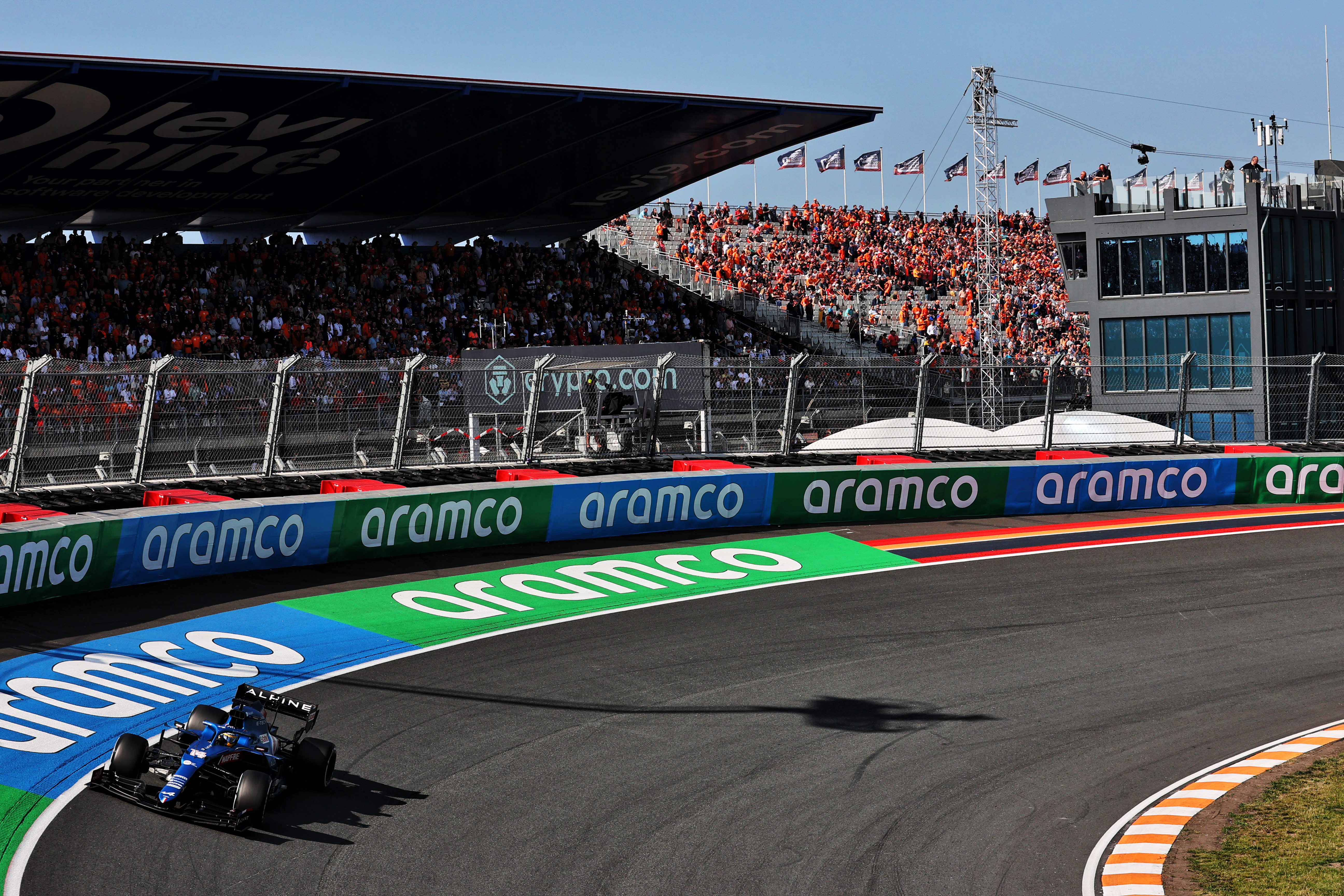 We've seen how passionate the fans are and with young Dutch hopeful Rinus VeeKay making waves in IndyCar, he'd surely inspire a great atmosphere too.
Plenty of positives for an IndyCar away weekender here.
Rome street track
Sam Smith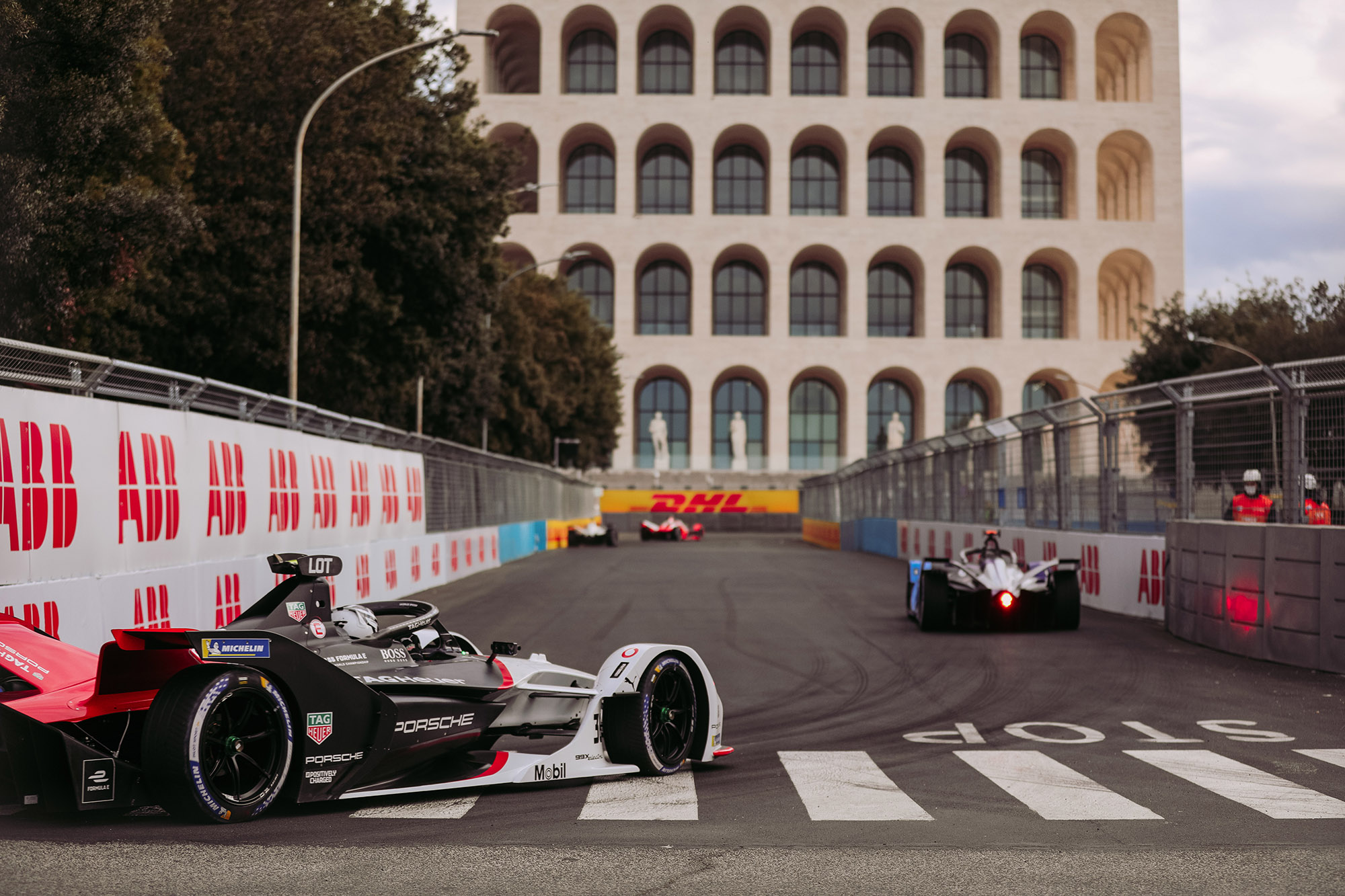 The Circuito Cittadino dell'EUR that hosts the Rome E-Prix is by far and away the best Formula E track on the calendar and it would be out of this world for a more powerful race car such as the current IndyCar.
It's a rollercoaster with multiple undulations and a thrilling section from Turn 4 to Turn 7 that is reminiscent of the backstretch at Elkhart Lake but with much closer walls and a jeopardy level that is off the scale.
To see the likes of Colton Herta, Scott Dixon and Josef Newgarden blasting through between the Marconi Obelisk and the Palazzo dei Congressi would be the two-mile thrill-ride of the century.
Valencia street track
Matt Beer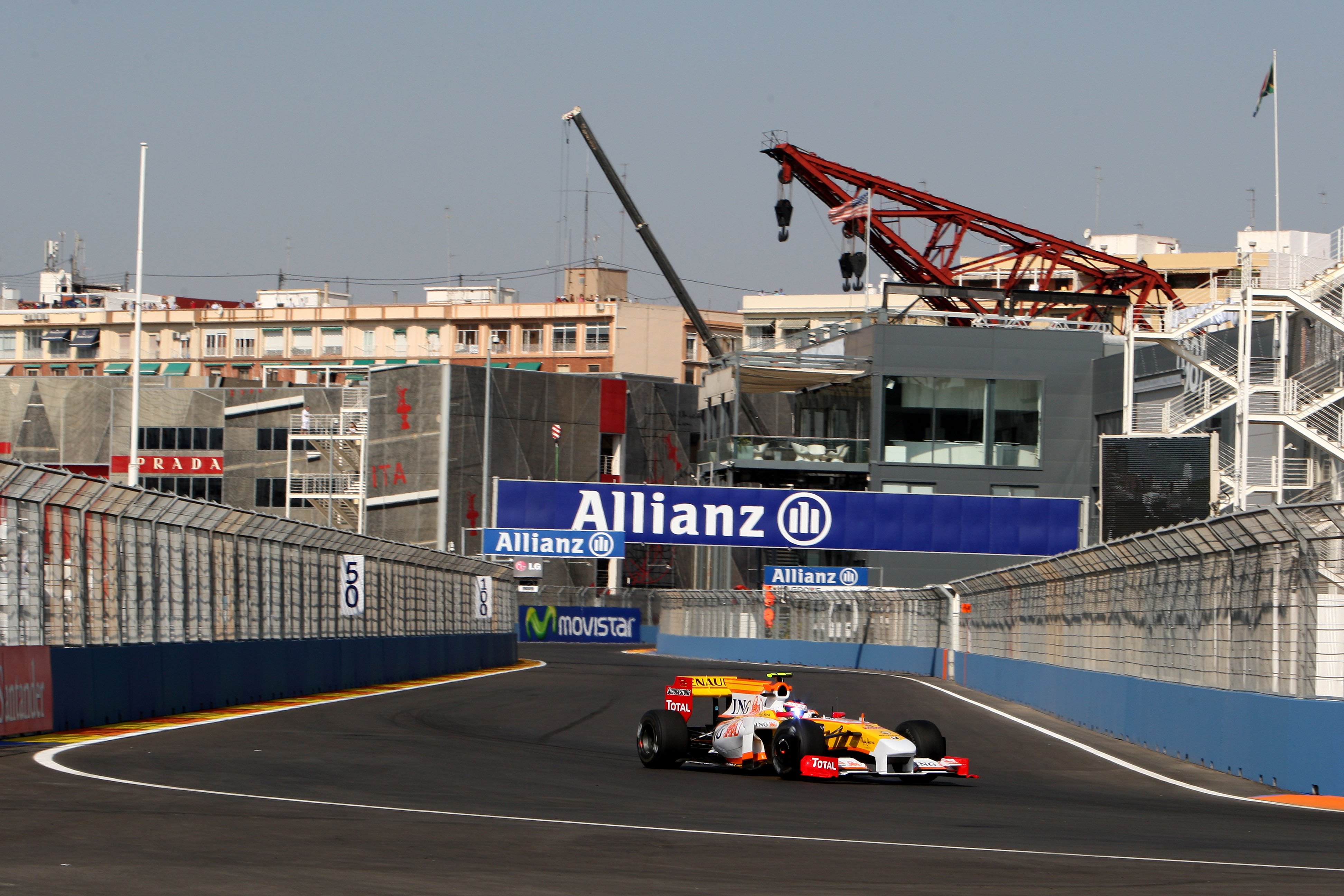 Stumbling blocks: 1) The Valencia street track has become a derelict wasteland since F1's final appearance in 2012, the major development that was proposed for the area having never even happened. 2) Did anyone actually ever think the track was any good?
Well, I didn't hate it. Mainly because I just kept thinking it would be a decent IndyCar circuit.
I don't see any point in IndyCar going beyond America just to race at the same type of tracks everything else in Europe does. I fell in love with CART when its calendar was at its most diverse. And I looked forward to the street tracks not because they were thrilling drivers' circuits (they were pretty much the opposite of that even in CART's heyday), but because the combination of those wonderful cars that could overtake plus narrow wall-lined bumpy circuits guaranteed action and upsets. The fact that none of the street tracks were exactly Macau calibre in layout terms was irrelevant – the cars + bumps + walls created the challenge.
I'll confess my first pick was the Rome FE track before ceding to Sam and his more relevant knowledge. While Valencia's a bit of a quality leap (downwards) I stand by my point that it would provide decent action in an environment more in keeping with IndyCar's traditional character than turning up at a European traditional road course.
And equally as important as the type of track – IndyCar should go where it has a chance at building a fanbase. Spain really gets behind its motorsport heroes and IndyCar has a Spanish champion right now. If Pau was a bit wider, I'd have suggested jumping on Grosjean's French fanbase and going there!
Kyalami
Glenn Freeman

Lewis Hamilton has said many times that Formula 1 should have at least one race in Africa. While we wait to see if that happens any time soon, IndyCar should beat F1 to the punch.
Former grand prix venue Kyalami would be a great fit. The track layout and its facilities underwent a much-needed upgrade in the last decade, so IndyCar teams would be suitably impressed when they turned up in the paddock.
The revisions to the first part of the lap have taken away some of its fast, flowing nature that anyone who saw the early-1990s F1 races there, or even A1GP's visit in 2009, will recall.
But with a big braking zone at the end of the extended start/finish straight, what's been lost in terms of fast corners would hopefully be made up for by better racing.
Africa probably isn't on IndyCar's radar, but why not? South Africa is a motorsport-loving nation that is too often starved of top level international racing. Fans would surely turn out in their thousands to see big single-seater monsters in person again.
Spa-Francorchamps
Josh Suttill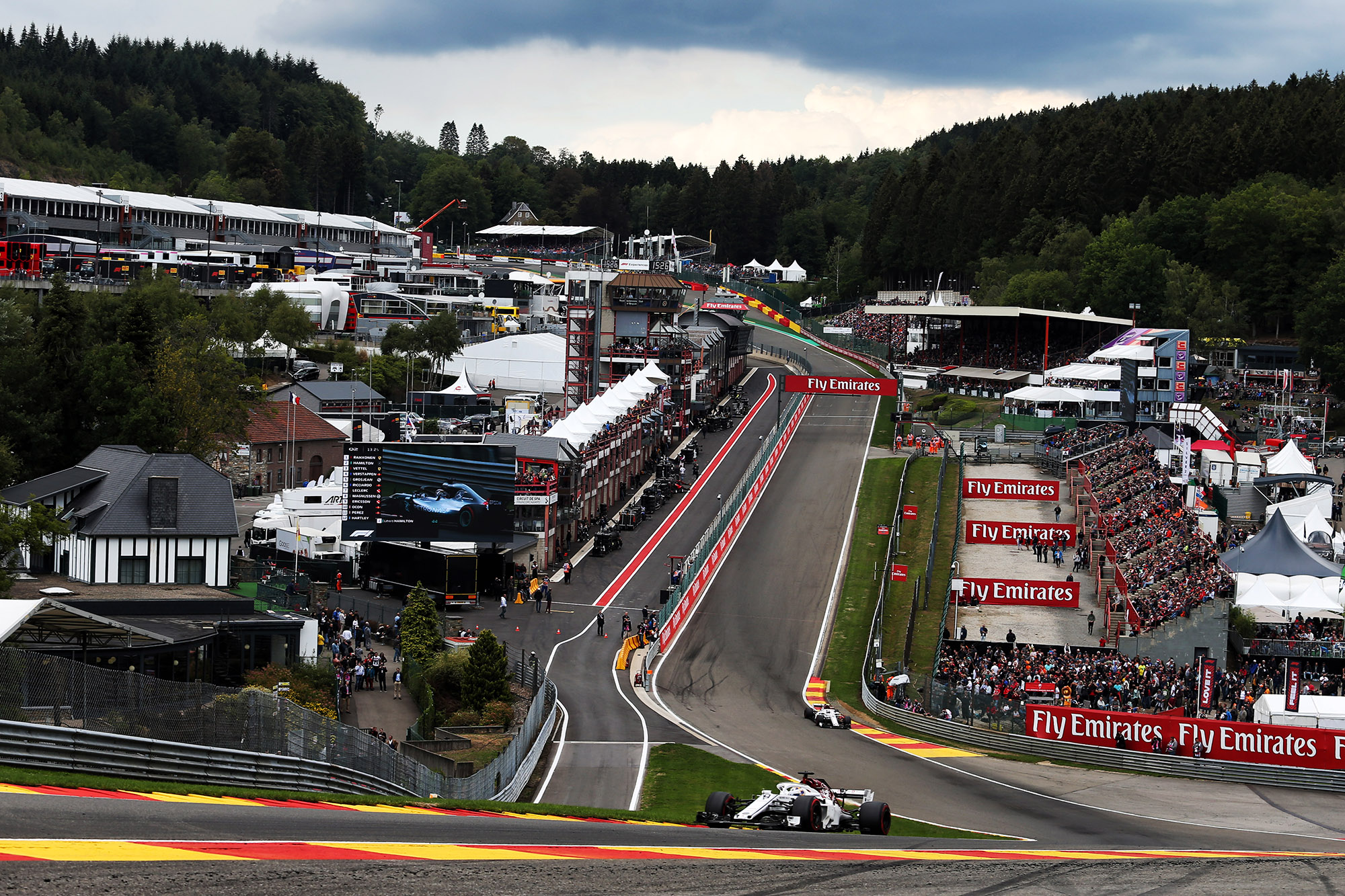 F1's Belgian GP venue produces great racing regardless of what cars are racing there. But the prospect of 26-odd IndyCars heading down to La Source is an especially mouthwatering idea.
And then seeing them tackle legendary corners like Eau Rouge/Raidillon and Pouhon would be thrilling.
It perhaps doesn't have that 'bring the racing to the fans' element that European street tracks have, but you can't beat a classic racing circuit whose heritage would only be increased by IndyCar's presence.
It's so unlikely to happen, but it's nice to dream isn't it?
---
The top three international IndyCar tracks
Matt Beer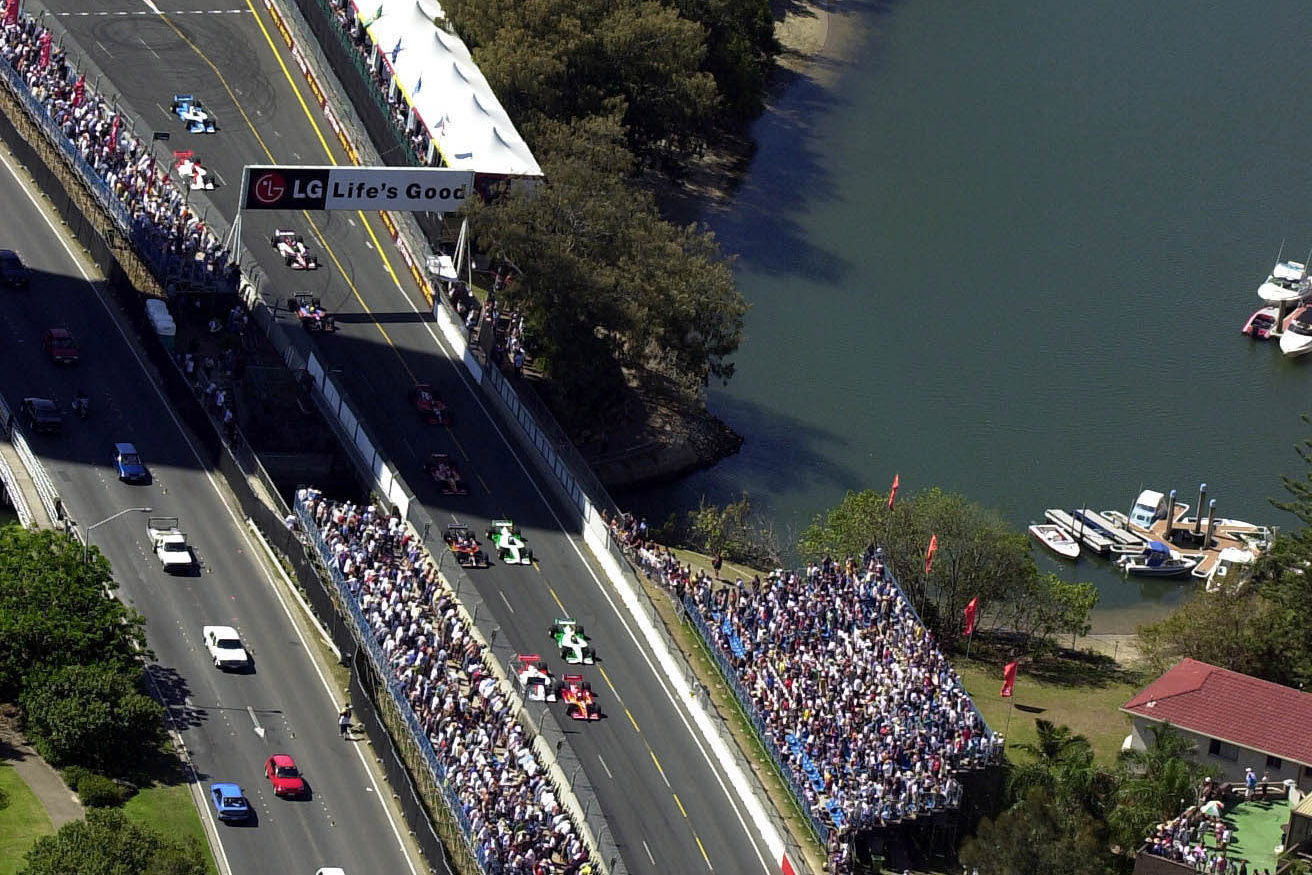 Let's be blunt: IndyCar's history outside the US and Canada isn't glorious.
Champ Car just looked out of place as it meandered to European road courses such as Brands Hatch, Zolder and Assen while scrambling for a meaningful identity.
Attempts to bring single-seater oval racing to new audiences largely failed. Rockingham in the UK and Germany's Lausitzring were proposed when CART was thriving but finished when it was limping.
Rockingham will always be remembered for the 'weepers' embarrassment as under-surface water seeping through the asphalt caused rain delays without any rain falling and Lausitz will always be remembered for Alex Zanardi's hideous accident. Honda backing did make Motegi a calendar staple, but it was a weird configuration for racing and produced few thrillers.
And then there were the races that just turned out to be fictional. Anyone else lose count of how many times Champ Car proposed races in South Korea or China without ever making it to either?
Those were the failures. Here are some successes:
3. Mexico City
A prime example of 'go where you've got a fanbase'. Mexican motorsport crowds don't need a home hero to generate an atmosphere. But when they've got one, they really make the most of it.
Adrian Fernandez, Michel Jourdain Jr and later Mario Dominguez gave Mexico winners to cheer in CART/Champ Car and for a while in the 2000s the nation had two races on the calendar.
Monterrey's Fundidora Park circuit was pretty mediocre, but the iteration of Mexico City Champ Car used was much closer to the bumpy and flowing character of its pre-Tilke F1 spec – albeit with Peraltada already truncated and this version of the stadium section nowhere near as atmospheric as what now exists.
2. Rio
Every time NASCAR calls the Charlotte road course a roval, I wince. That's an infield road course – a road course with some oval corners on it. The set-up approach and racing style is firmly road course.
Rio was the roval. Just four corners, all left-handers. Concrete walls, wide straights. That's a literal oval. But this oval was plonked across a chunk of the Jacarepagua track previously used for F1's Brazilian Grand Prix. Some of its corners required braking and downshifting. That's road course territory. It truly had a dual character.
The crowd was fervent, the racing was wonderful and unique. It was where the question 'how would Zanardi react if someone pulled off a Zanardi-style late-race mega-pass on him?' was answered thanks to Greg Moore (quite badly, was the answer, sadly).
While we're pondering Brazil – a quick nod to the 2010s Sao Paulo street track too. Certainly not a classic, but proof that some big straights into tight corners simply creates good racing.
1. Surfers Paradise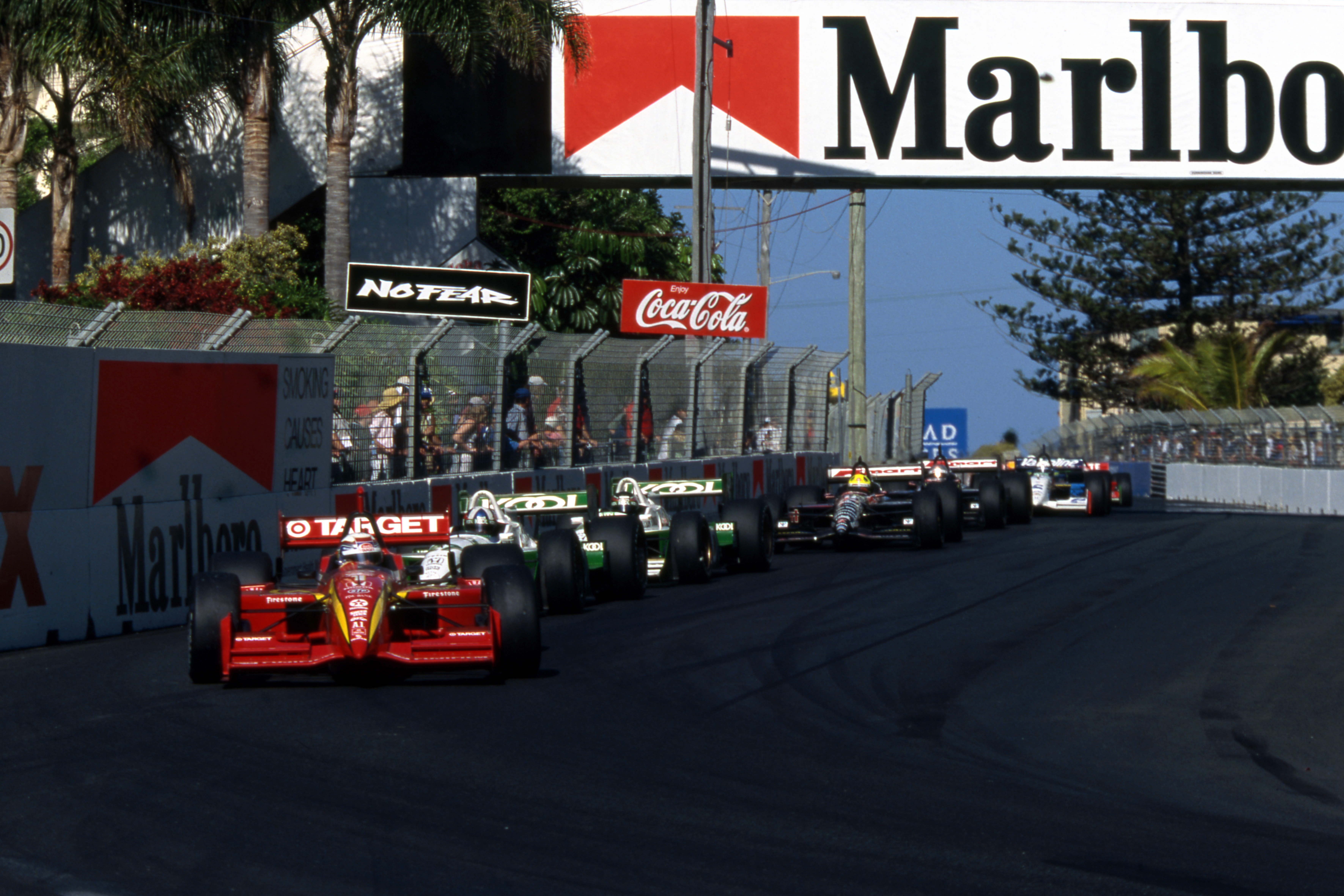 High speed straights, chicanes with violently massive kerbs. All right next to the beach. Often chaotic but invariably fascinating racing.
Surfers remains one of the greatest street tracks in IndyCar history, and the fact it didn't make it over from Champ Car (bar the non-championship one-off at the end of 2008) was one of the saddest losses of reunification.
All the time it remains a staple of the Supercars schedule, there's faint hope that one day IndyCar will remember what it's missing and find a way back.
---
What about Britain?
A recent episode of The Race IndyCar Podcast episode gave listeners the chance to ask about tracks IndyCar should race at outside of Europe, and specifically tracks in the UK.
Many of the Twitter replies we got afterwards were fun fantastic hopes based on track layouts more than practicality.
For instance Anglesey on the north-west Welsh coast, which lacks the facilities and the room on track to accommodate the brutish machines. That's taking nothing away from it as a club racing venue – it's superb.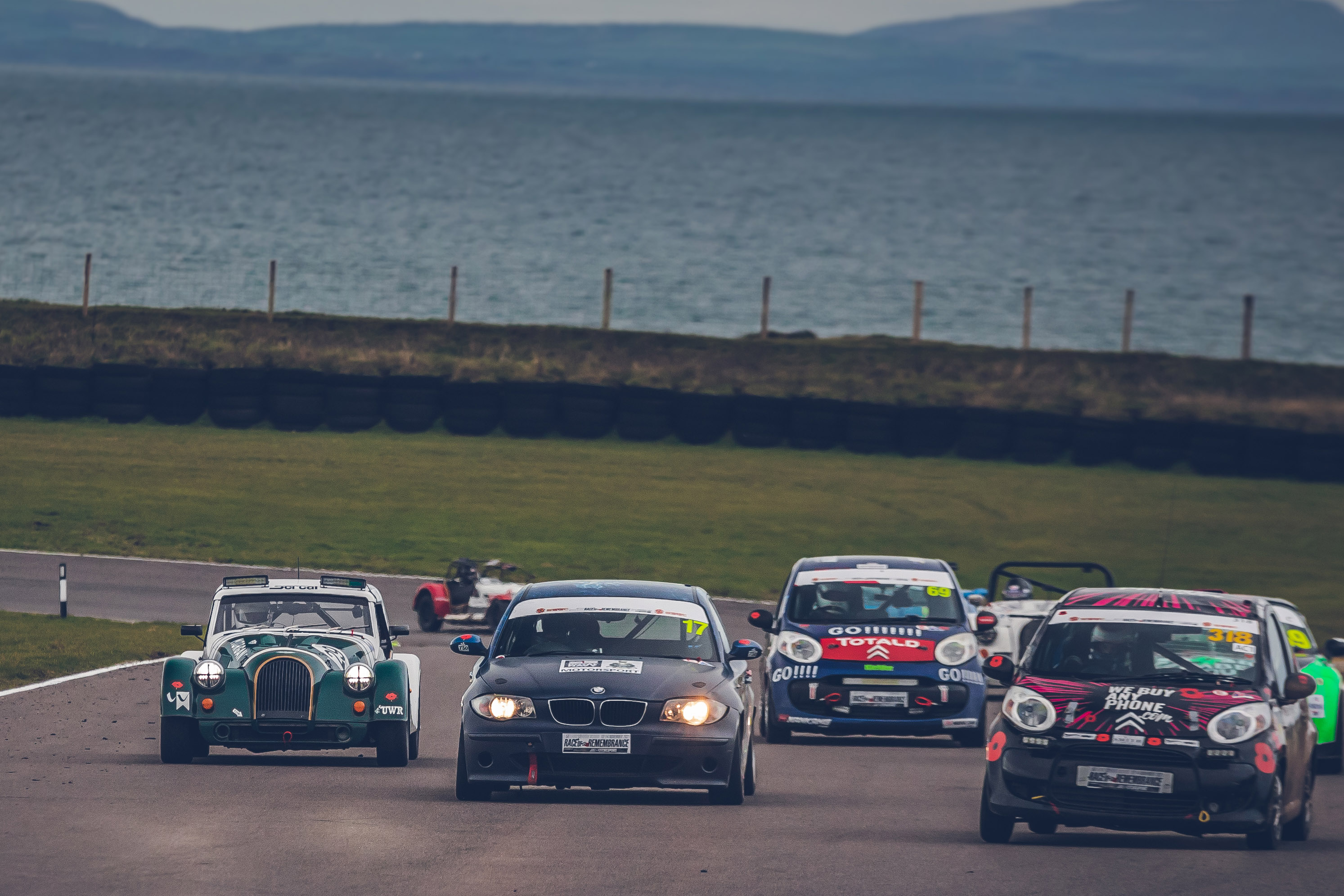 Brands Hatch is in a similar boat where the size of its paddock might just cut it, but again, its narrow-ish track wouldn't promote much overtaking – as Champ Car found out in 2003.
"I was at both Brands Hatch and the Assen race last time Champ Car spread its wings, and despite a sizeable passionate crowd at both, the racing was turgid and tedious," writes The Race's co-founder Andrew van de Burgt.
"But I do think the number of European drivers in the series means that at the right tracks this could be a real success."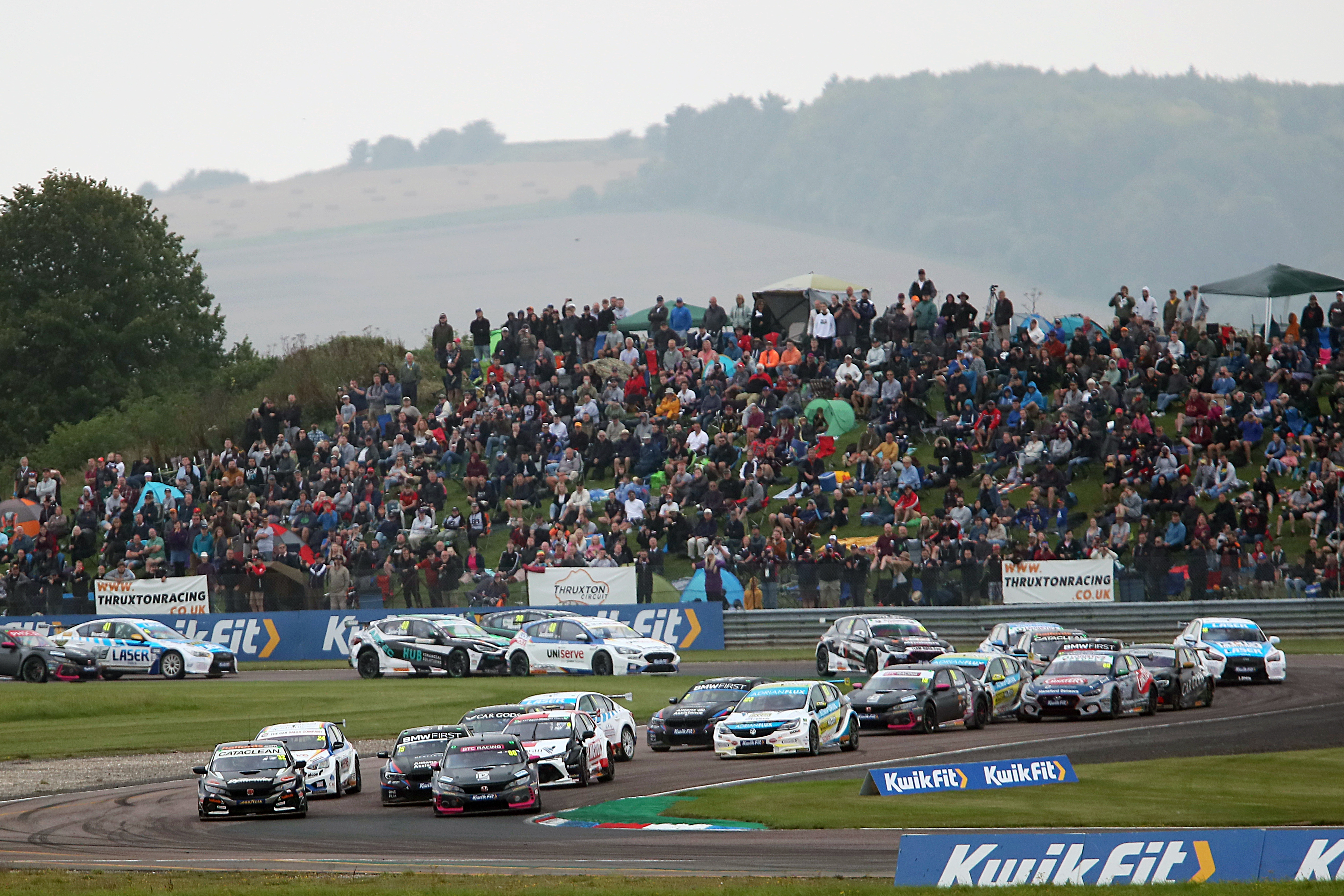 Thruxton is another track suggested by listeners that might struggle to host the might of the series, and perhaps the threat of IndyCars going flat out through Church corner and the danger that could cause is the primary reason that makes it an unreasonable, if dreamy, option. However, good racing certainly wouldn't be a problem here.
Silverstone certainly has the facilities having hosted F1 for so long. It's confusing why more people aren't excited by the prospect of IndyCar at Silverstone as it's not an unpopular F1 race, and seeing the cars through Maggotts and Becketts would be phenomenal.
One unlikely if brilliant suggestion that emerged from the podcast was reviving the Birmingham Super Prix, remembered fondly by many as one of the greatest races to take place in the UK when it ran from 1986-1990.
Its long straights would certainly aid overtaking, but there's very little chance the event will come back at the same level, or for IndyCar to give it a go.
After all, there's only one Birmingham in IndyCar and that's in Alabama, home of Barber Motorsports Park.