IndyCar contracts are a complicated beast. The only proof you need of that is that both Chip Ganassi Racing and McLaren have announced Alex Palou for 2023, both believing they have the rights to him.
Contracts are so ironclad these days and PR teams are so protective that these situations rarely happen out in the public eye, but that unthinkable is now happening for the reigning IndyCar champion.
There's a million questions surrounding this topic but this is the fundamental one that comes first: How can both teams think it has signed Palou, and crucially, which one is right?
Palou signed at Ganassi for 2021 on a two year deal that is believed to have options for 2023 and 2024.
This is not an unusual style of contract, quite the opposite, it's the most prevalent style in IndyCar.
Usually they have a period of exclusivity whereby the driver can only negotiate with his current team until that date. Then, after that date – set out in the contract – has passed, the driver is free to talk to other teams.
We saw this in action when Kyle Kirkwood confirmed his option had expired earlier this year, before discussing a deal and signing for AJ Foyt Racing.
It seems Ganassi has waited until the last possible minute to trigger its extension with Palou, which it did on Tuesday, shortly before McLaren announced it had signed Palou and the driver himself admitted publicly he had told Ganassi he wanted to leave.
This is crucial.
If we rewind in the silly season, it's believed that Alexander Rossi told Andretti he didn't want to renew his contract – which had an extension clause – and elected to join McLaren for 2023 instead.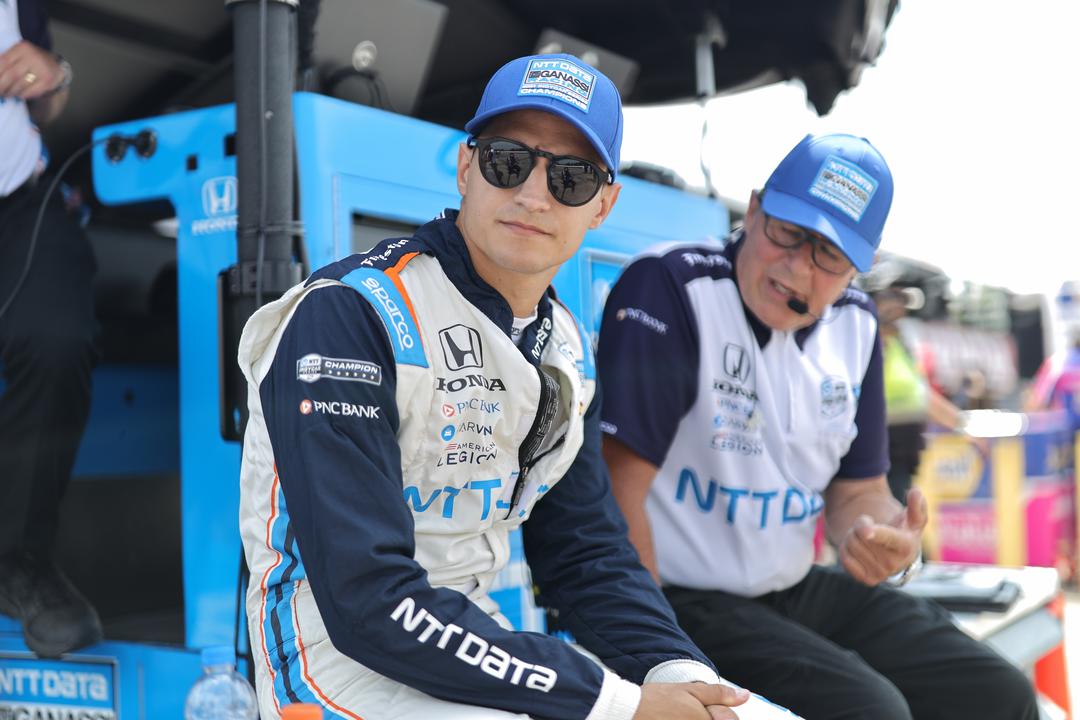 He was allowed to do this because most – and we're saying most because we haven't seen Palou's contract – include wording that states that even if the option to extend the contract is on the team's side, it must be agreed with the driver. A mutual decision, if you will.
If that is the case with Palou, then this may be the reason McLaren thinks it can sign him. Because Palou has not mutually agreed to the extension.
On Thursday Ganassi driver Tony Kanaan – he finished third in the Indy 500, his only outing this year, but is still under contract with Ganassi – appeared on the Brick by Brick podcast, where he suggested that the extension element of a contract is usually mutual.
"This is speculation, but for what I understand, and this is my opinion, I don't know anybody's contract, I know my contract which I cannot discuss," Kanaan began, at pains to point out he was speaking without intimate knowledge of the situation or having spoken to Ganassi or Palou.
"But what appears to be, that they had an option on Alex, which is quite normal, you sign a contract, you sign a two year deal with an option of a third year that set of a date of June 12 or July 12 that either parties can exercise that option, but both parties have to agree.
"So I don't know what's going on.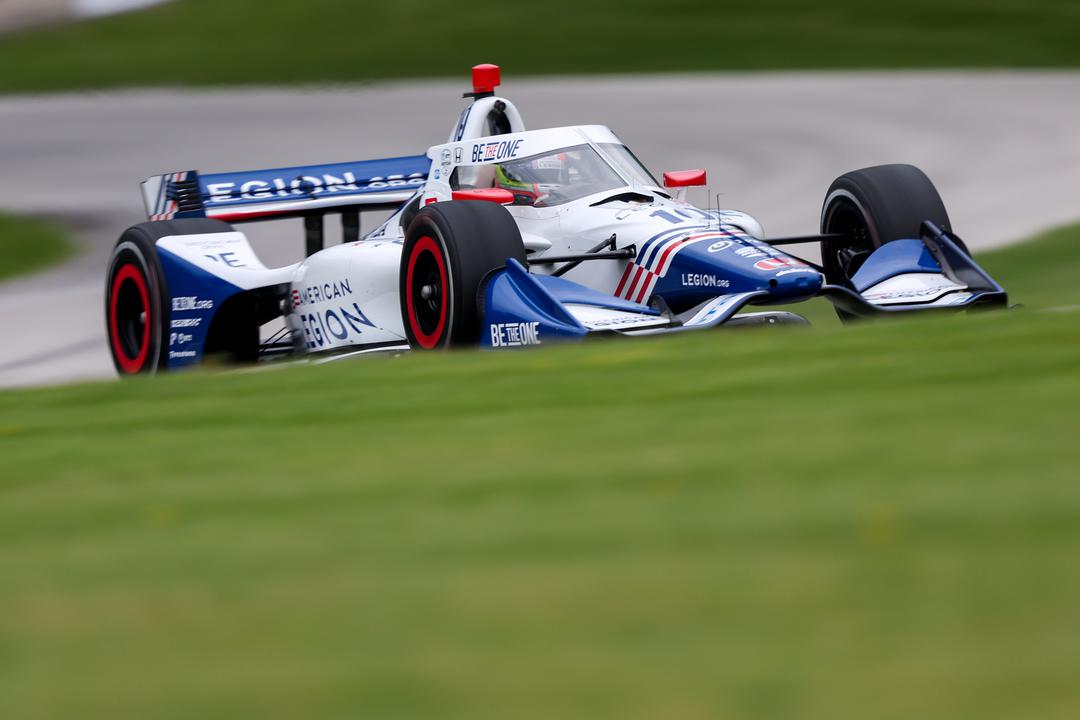 "It's been very obvious through Alex's statement on Twitter that he did not agree, which he said he had communicated to the team he was not coming back.
"So that's problem number one. I'm not a lawyer.
"It has to be obviously an agreement from both parties. He said he doesn't want to come back. And Ganassi says we want to exercise the option and that's probably when the fight started.
"And then I don't know if somebody jumped the gun or not.
"And Alex, his management team went and already started talking which you gotta look at. Also there are clauses in the contract that you cannot talk or entertain any other conversation.
"But I also think that Alex never really went after McLaren, McLaren went after him."
Again, we haven't seen Palou's contract, but it feels extremely significant that another Ganassi driver is discussing a contract detail that you wouldn't expect would be different across multiple drivers. It's not like a one-off contract clause, it's something most of the drivers on the grid have.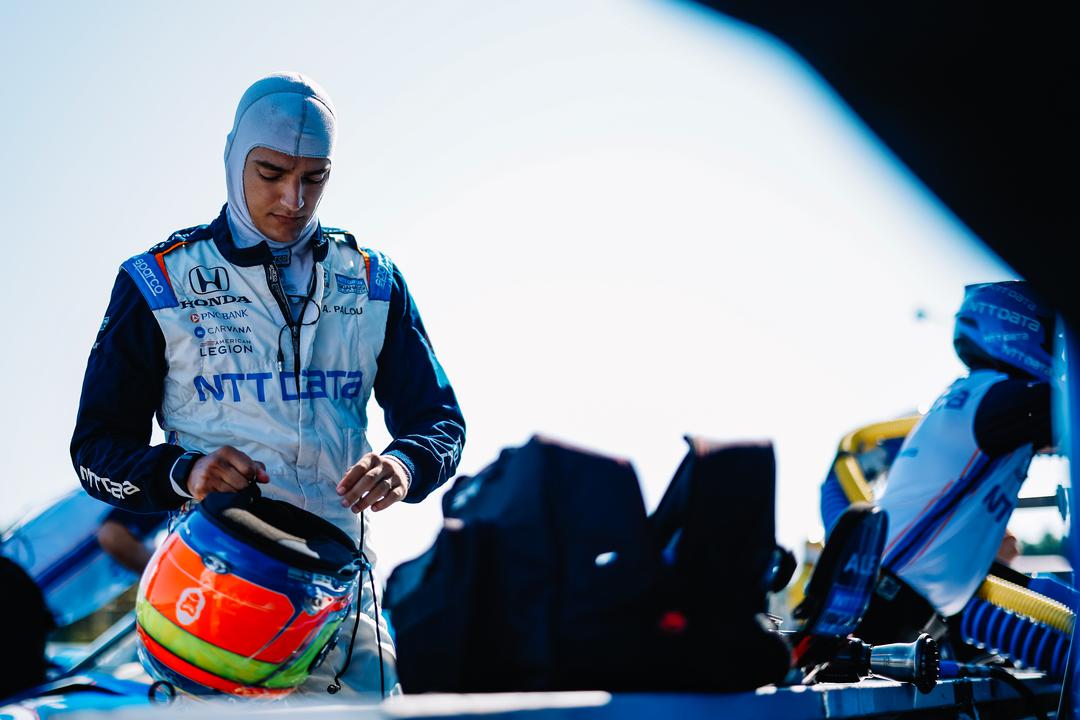 The wording over the extension of this contract may be why the two teams disagree and be the key to the case.
What's so difficult to grasp is that either team would make a mistake over a crucial detail like that.
And it's possible McLaren understand this process from having gone through it with Rossi. Rossi couldn't speak to McLaren before he had told Andretti he wanted to leave and waited until his negotiation exclusivity period – or he was given permission by Andretti to talk to other teams, which is what is believed that happened – but McLaren surely wouldn't have signed Rossi without doing the due diligence of being aware of his contractual position.
Equally, Ganassi has been around for decades and been involved in some huge, complicated driver moves. Which makes an oversight on the team's part very unlikely indeed.
Palou has been offered F1 seat time as part of this deal, which is known to be a factor in the decision after Palou had ruled out thinking about F1 during his junior racing days.
But Kanaan believes the reason Palou wants to leave is for money, adding "we won the last two championships, the Indy 500, why would you want to leave?"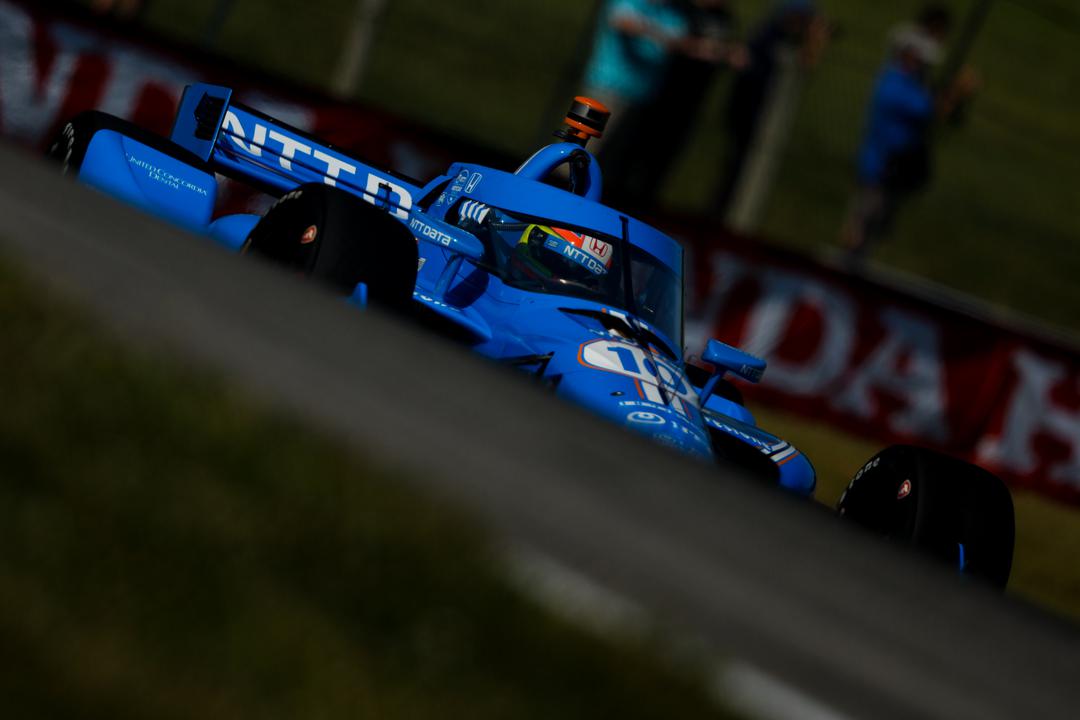 It's a tricky situation in that sense because Palou has grafted his whole career – more than most you might argue – to get his big chance.
On the other side Chip Ganassi gambled on Palou when he hadn't won anything and gave him his big chance.
Therefore Palou's entitled to want to re-negotiate his contract to be financially compensated for his performances as a champion, but Ganassi gave Palou that original contract and allowed him the opportunity. Both have a case.
James Hinchcliffe, also appearing on Brick By Brick, added: "I have no idea how this plays out. I guarantee you it won't be quick and I guarantee you it will not be clean."
Clean? No. But it could be quick if one of the teams has misunderstood or overlooked this crucial extension detail.