Felix Rosenqvist calls IndyCar an "addictive environment" but says the main reason he doesn't want to leave the championship for Formula E is because of the environment in McLaren's American arm.
Rosenqvist – fresh off his first Arrow McLaren SP podium in Toronto last week amid a strong run of form – is facing an uncertain future.
McLaren has extended his contract for 2023 but is yet to decide whether to keep him in IndyCar or move him to its new team in Formula E – where Rosenqvist starred with Mahindra from 2016-18.
His prospects depend on how the rest of McLaren's puzzle pieces fit.
Its IndyCar team has signed Alexander Rossi from Andretti Autosport and a contract extension for Rosenqvist's current team-mate Pato O'Ward, but has another seat to fill as it expands to three cars next year.
That seat in theory belongs to Alex Palou given McLaren is adamant it's signed the reigning champion from Ganassi. But Ganassi is equally adamant it's triggered his contract extension.
Rosenqvist has speculated the impasse could even mean Palou doesn't race at all in 2023, but he's also claimed Palou's situation isn't necessarily a determining factor in what happens next for him.
In Formula E McLaren is believed to have signed former Audi racer Rene Rast but has a vacant second car that it would be logical to slot Rosenqvist into given his record of past FE success.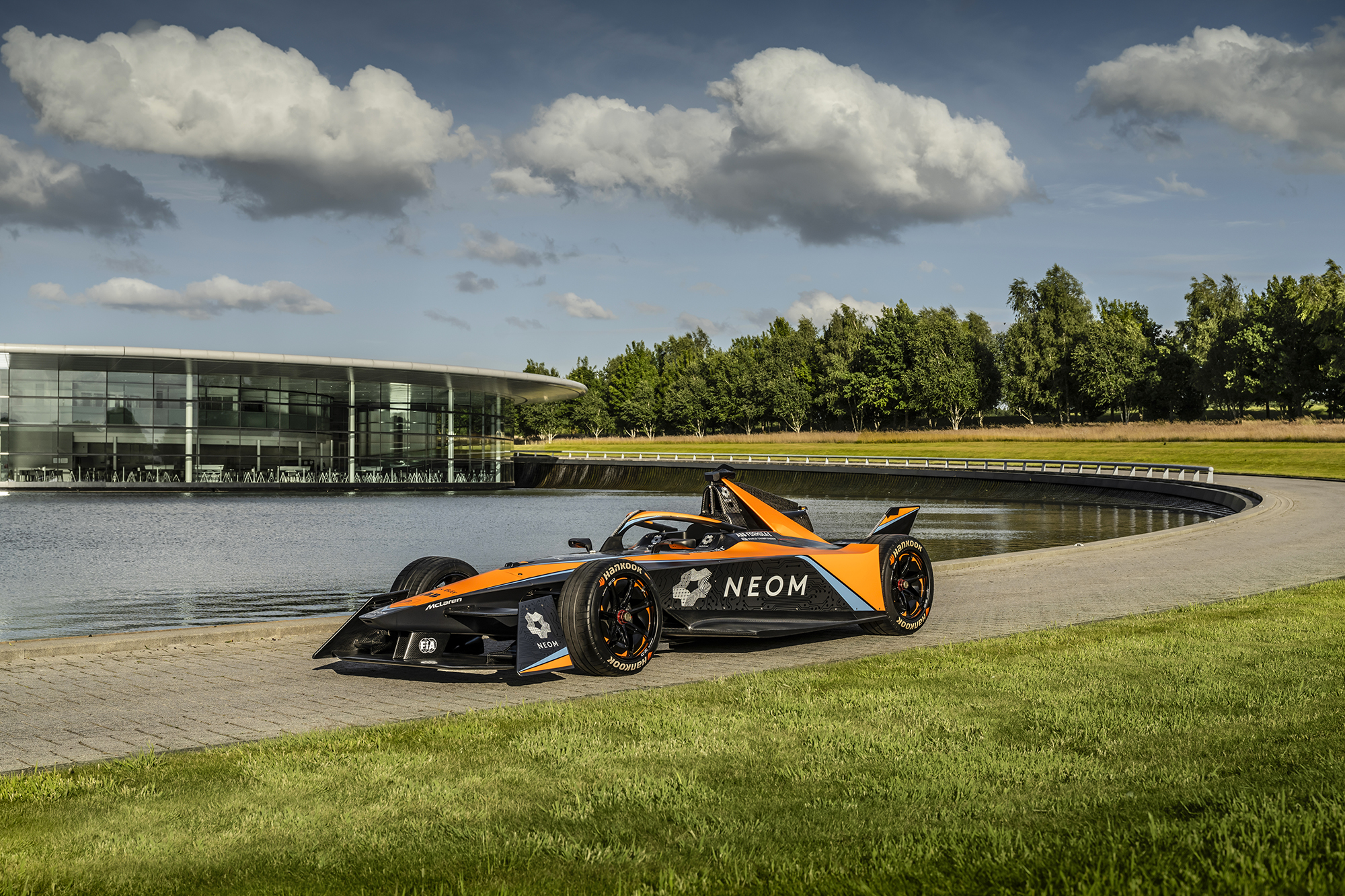 Rosenqvist said ahead of this weekend's Iowa oval double-header that he's had "a good conversation" with McLaren Racing CEO Zak Brown this week, and that while he appreciated knowing he was guaranteed a 2023 seat somewhere in the McLaren family, he hates the thought of ending the relationship he's got with its IndyCar personnel.
For all his initial struggles with the challenging handling of the Arrow McLaren SP car (last year as O'Ward fought for the title, Rosenqvist managed just one top-six finish), Rosenqvist loves the team and it loves working with him.
"I think neither [Brown] nor me can say, like, 'what are the odds? What are the chances that I'm going to stay?'" said Rosenqvist.
"I've been vocal about wanting to stay, because I think there wouldn't be a reason for me to want to go anywhere else right now.
"I know the situation, you can't always pick what you want. And I think I'm still in a lucky situation where I have something else lined up if it doesn't work out. Even drivers in F1 end up without a seat.
"In that way it's not tough but I think what's hard is that I really love my team.
"I really enjoy working with these guys and girls. I think it's always hard, from the emotional side, to think that you might leave them, leave your workplace.
"Because I think as you grow older, you've kind of learned that that's everything you want, you want the place that you're happy to work with the people.
"It's less about, what championship or which sponsor, I think it's all about having that group, which I think I finally have now.
"That's obviously hard, but we'll see where it goes. Obviously, I can only do one thing and that's just push and we'll see where we land."
Asked if he felt that conversation with Brown was positive even if he couldn't clarify Rosenqvist's future, Felix replied: "Not sure, it's kind of hard to have a conversation, because, I kind of told him what I feel about it.
"And he told me how he feels about it.
"I know at the end of the day it's a business thing. It's nothing personal against anyone. We just try to work it out and focus, I think the most important thing is focus on the remaining races.
"Obviously it's distracting but I feel like once we're on track, everyone is just really capable to focus on the task. And that's all we need to do."
Rosenqvist was rookie of the year in 2019 but although he won a race at Road America in 2020, that season didn't kick on as some may have expected of him.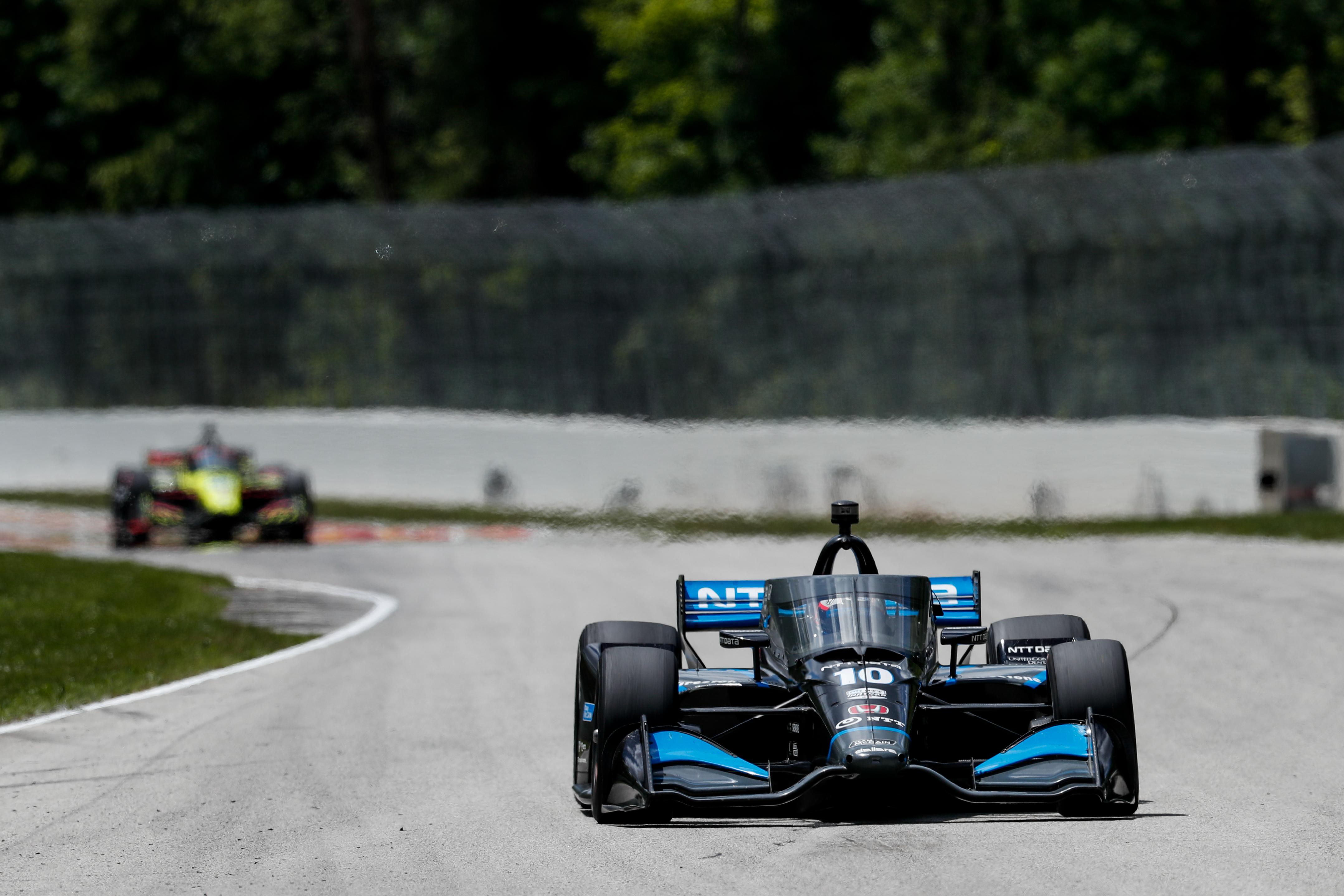 He then moved from Ganassi to McLaren where he had an even more difficult first season as the difficult to drive car left Rosenqvist and the team in a dogfight to fix it.
This season has been much better even if he's still had an uneven share of bad luck. But he's totally fallen for the series and there's certainly no doubt over where he wants to be.
"I spent my last four years here," Rosenqvist added.
"It was kind of hard to integrate into it coming from Europe and kind of at a late stage for my career.
"But once you're in it, it's like a very addictive environment to be in.
"The cars are very fun to drive. It's really cool people, not only the people you work with but even people like fans or media or whatever. Like it's just a good little family travelling around North America.
"So yeah, I love it for sure. It's going to be hard to leave, if I end up leaving."