The spat between Graham Rahal and Romain Grosjean at Barber Motorsports Park is exactly what IndyCar needs.
Personally, I think Rahal went too far in his disparaging condemnation of Grosjean's reputation after what was – in the grand scheme of things – an innocuous incident that we're only discussing further because of those comments.
"That guy's a punk! He hit me ON PURPOSE!"@GrahamRahal is NOT HAPPY with @RGrosjean! 🍿 #INDYCAR pic.twitter.com/YVFTeBCfx1

— IndyCar on NBC (@IndyCaronNBC) May 1, 2022
Clashes at Barber's Turn 5 left-hand hairpin are common after all and this one didn't even end with any consequences for either driver.
But in a somewhat juxtaposed manner, I couldn't help but get a bit excited about what happened after the race.
Sport is built on rivalries and it's something that has been lacking in IndyCar for far too long.
Go back to the very start of the Indianapolis Motor Speedway with Ralph DePalma v Barney Oldfield, or fast forward to more recent times for Sebastien Bourdais v Paul Tracy – or Paul Tracy against anyone really – but a new modern-age rivalry adjacent to Lewis Hamilton and Max Verstappen is yet to emerge in IndyCar.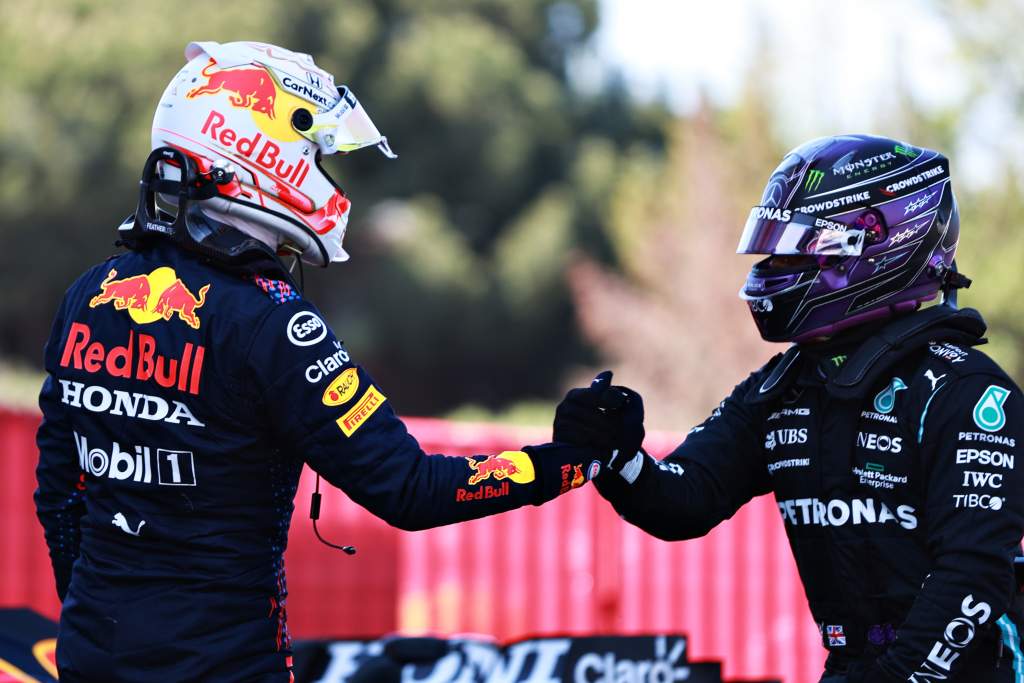 In fact, IndyCar celebrates the opposite. The series has been a haven for drivers outside of the States to come and show how good they are, and the likes of Grosjean and Scott McLaughlin have been welcomed with cuddly arms. Perhaps there are drivers of that ilk who have been able to succeed because they have been welcomed, and not met with hostility as outsiders.
I had written as much last year, documenting Josef Newgarden's thoughts on the souring of Hamilton v Verstappen and how IndyCar's friendly style differs. But I do wonder if it's currently too far the other way on the 'rivalry spectrum'.
Perhaps IndyCar's welcoming nature, combined with a series that has been risk-averse and looking to keep its sponsors happy when there aren't many of those out there, has meant a conservative strategy from drivers not willing to hit the big red button and go nuclear in post-race interviews.
I think they also haven't worried about cultivating these rivalries, which by the way are almost always worked on, sustained and accepted as a key part of increasing engagement from the audience. Whether they are genuine or not.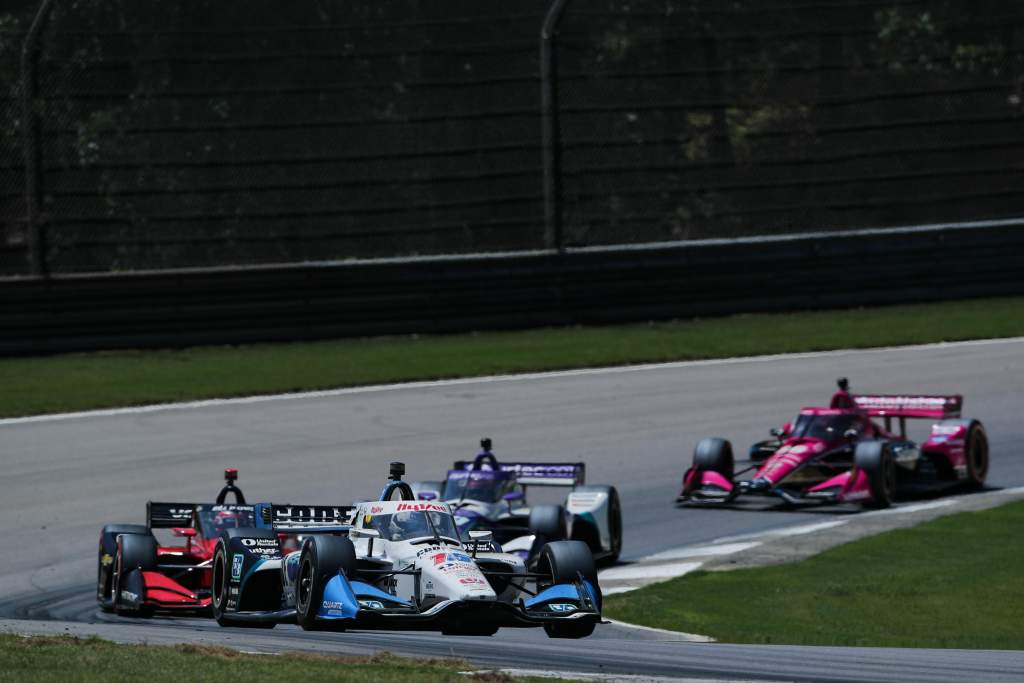 This might be something more common with people like Kyle Busch in NASCAR, or going further back, Jeff Gordon and Dale Earnhardt. Earnhardt was cussing Gordon out for his driving on the track but almost tutoring him about branding and marketing behind the scenes.
You'd be hard-pushed to find a sporting rivalry that isn't at least a little bit exaggerated for the good of entertainment. Speaking personally, I'm sure Toto Wolff and Christian Horner understand and engage in this approach.
IndyCar is in better health now than in recent years, and continues to grow. It faces questions about its future but so do all motorsport series. The on-track product is absolutely incredible right now.
However, coming in after wheel-banging clashes for the lead the drivers almost exclusively just talk about how good the other one is and then that's it.
I don't think every on-track interaction in the IndyCar Series should descend into a post-race episode of 'Yo Momma', or be scripted to the point of a Kardashians episode, but the occasional flair-up and clash is exactly what the fans need to enjoy this entertaining series even more.
I'm not advocating for expletive-filled tirades or actual boxing, just a bit of angst.
After all, I'm not sure what IndyCar could do to improve its on-track product other than to continue to attract top drivers and give them a level playing field. It's already doing that though – the on-track product is stellar.
Now we just need to see a bit more gesticulating into a rival's cockpit, more snide remarks and people being a bit more Will Power about things.
An F1 view on Rahal's comments
Edd Straw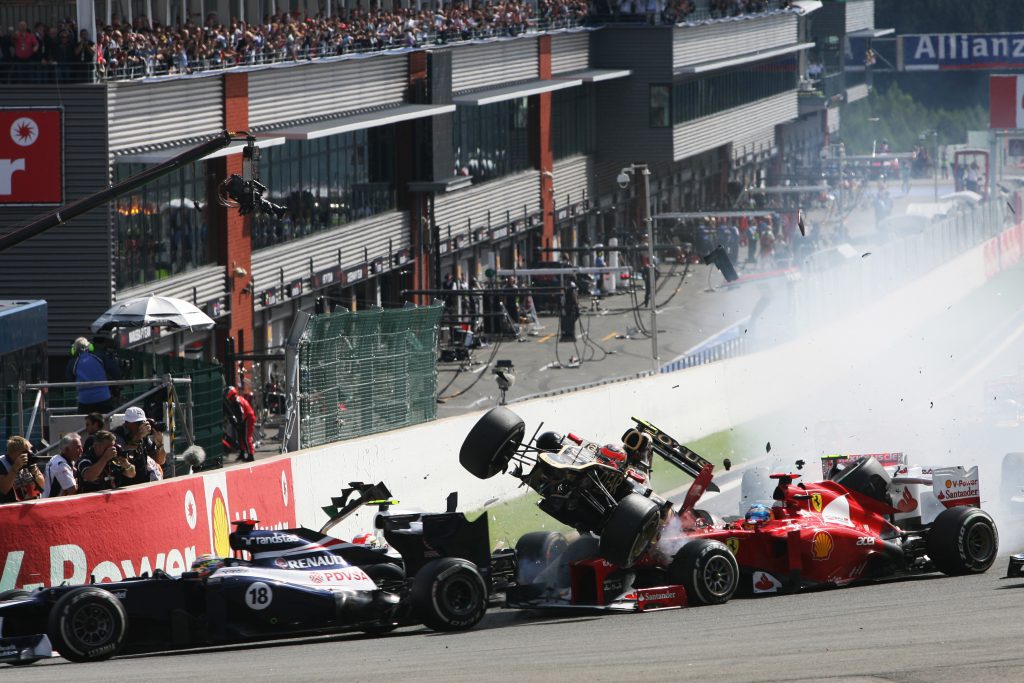 Rahal is right that Grosjean did have a reputation for incidents in Europe, although that only tells a small part of the story.
He was pilloried extensively on social media by F1 fans but his reputation with his driver peers was far better. Yes, he had periods where he did upset rivals and times where he made errors in battle, but this wasn't the norm.
I remember vividly being in the Renault hospitality unit after the race at Suzuka in 2012 when Mark Webber came in, face like thunder, to take Grosjean to task for hitting him at the start. And his anger was justified.
These incidents were in the minority. What's more, Grosjean did have his fair share of penalties – including the famous one-race ban in 2012 – so was pulled up when they happened.
For all that, he was a well-respected rival and generally regarded as someone not who caused incidents through malice but through perhaps not leaving much margin for error either in terms of car positioning or his snap judgements on track. You can understand why Rahal felt Grosjean hit him on purpose, but his history in F1 suggests it was far more likely by misadventure.
Grosjean will likely always be a driver with the capacity for such incidents. But while his blunders can be frustrating for a driver who is so quick, they perhaps don't come as often as many people feel – even if his strike rate is higher than many of his rivals'.