After almost three days of radio silence since the drama of both Chip Ganassi Racing and McLaren saying he was signed for 2023, IndyCar champion Alex Palou turned up in Toronto wearing his Ganassi polo shirt admirably trying to answer questions about his future, while in many cases failing to do so.
You have to feel for him in that regard. After Ganassi announced Palou's contract extension with the team for 2023, he tweeted to say he had informed the team he wouldn't be driving for it next year and that the quote attributed to him in its press release wasn't his own.
Then McLaren announced it had signed for Palou, and ever since a media frenzy has ensued over the driver being claimed by both the IndyCar giant and also one of Formula 1's most successful ever outfits.
When he met the press in Toronto on Friday, Palou asked for multiple questions to be rephrased so that he could understand them better or so that he could answer. This was a genuine attempt by a genuine guy very understanding of the media's job to get to the bottom of this, and he was really trying to help by being as compliant as he felt he could.
Asked if he'd be driving a McLaren car in 2023, he replied: "I understand it's something you guys are super interested in, completely understand, and I would be the same if I was in your position, but I have nothing else to add to what I said.
"I'm not going to tell more about what I said already.
"We're here, we're in Toronto, we're fighting for a championship together, we're going to try and do the best we can to try and win it."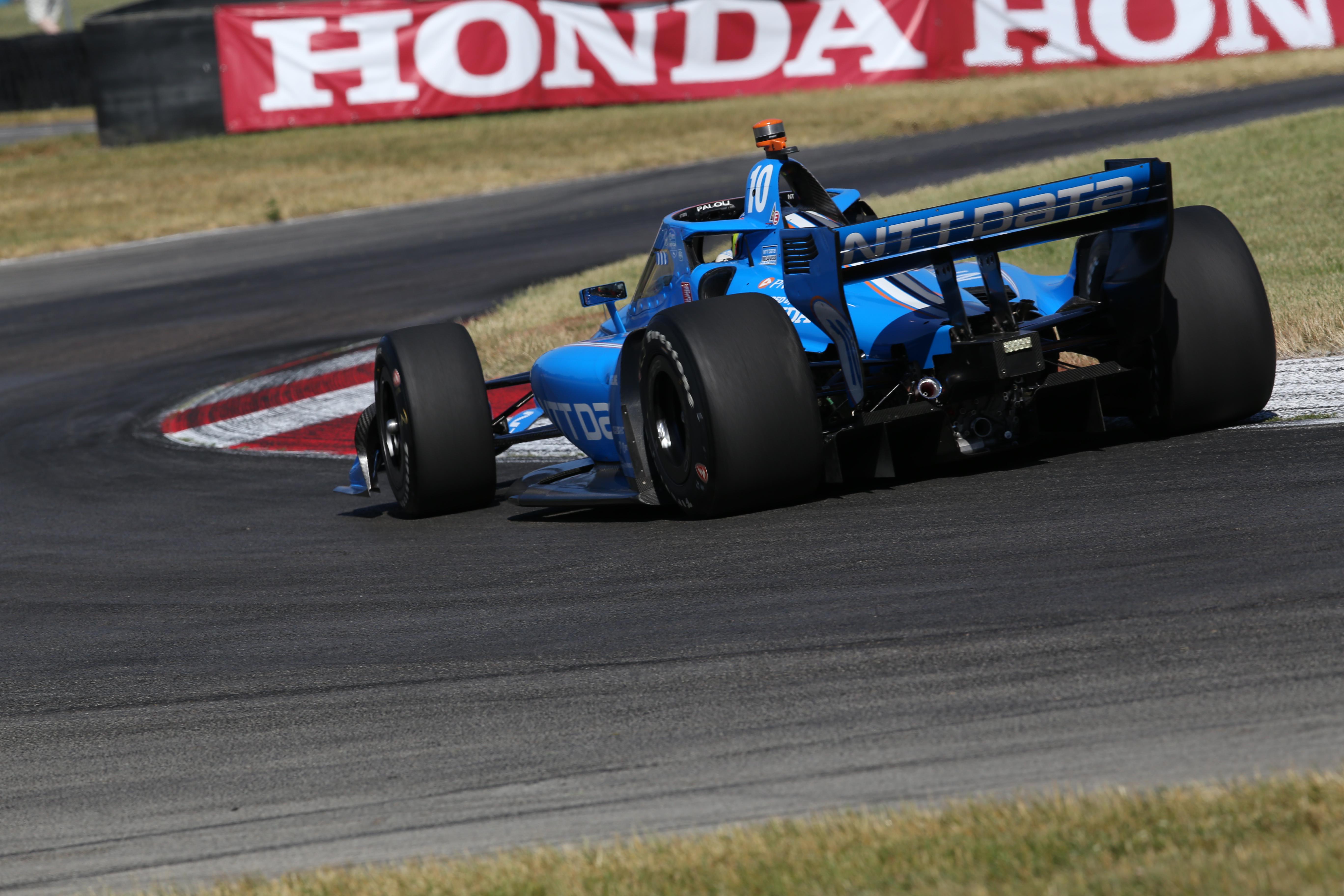 Asked if he had spoken to McLaren, and what McLaren offered that reigning IndyCar champion team and Indianapolis 500 winner Ganassi doesn't, Palou replied on both occasions with slight variations of "I'm not going to comment on that".
He offered a similar riposte when asked if he had signed for McLaren and if he would race for it in 2023.
He did confirm on multiple occasions that he had spoken to Chip Ganassi himself, adding "we are professionals, we understand and we just know how to talk, so it went OK".
The next big question now is: how does this play out? Palou's declining to discuss his future and the events of Tuesday evening, so, he was asked, how does he think this gets resolved?
"Honestly, I have no idea," he replied.
"I've never been in this position, I have no idea.
"I know that Chip Ganassi, everybody around me and myself, we are all professionals. We want the same thing, which is to win, and I don't know exactly.
"I'm not going to tell you 'hey, yeah, we're going to catch a beer and solve it', I have no idea. But hopefully it's going to be that way."
Many will question which team has got things wrong in this scenario as both lay claim to him, but Palou also answered the question, if he thought McLaren had done everything right and by the book by replying: "Yeah, I have full trust in the people around me".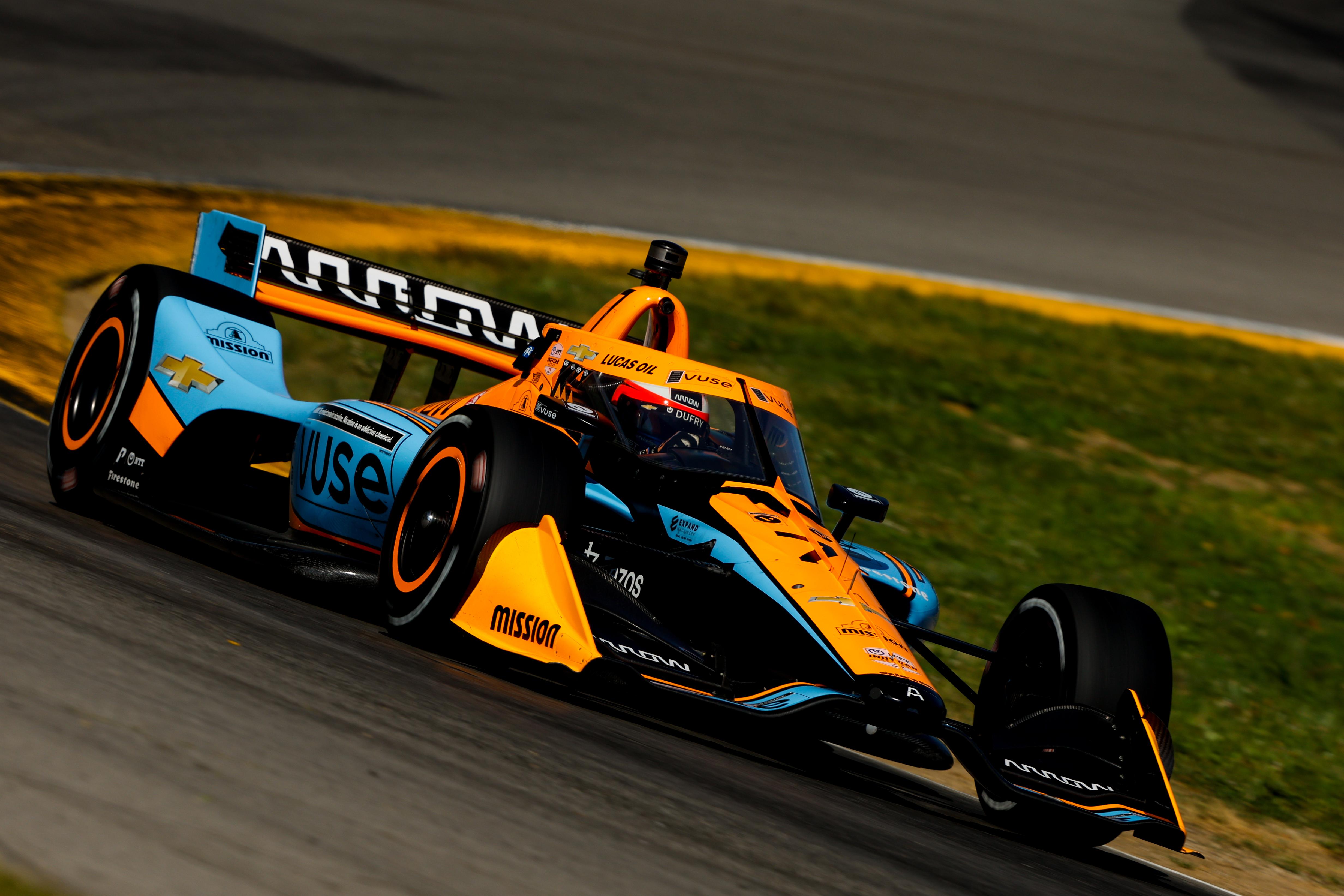 That certainly makes it sound like Palou doesn't believe McLaren has done anything wrong in the face of Palou having his contract extended at Ganassi. That may well be vital in the story and what happens next.
It's alarming reading back through these quotes at the usually chatty Palou being reduced to yes, no and no comment. Although he was speaking very politely with a surprising ease given the circumstances, you can tell he wants to say more but has either been well drilled in how to explain his position by his management, or has thought about it a lot himself.
The team he has always backed and spoken so fondly of, the #10 Ganassi crew, have become collateral damage in this intra-team battle, but Palou also insists the personnel have not treated him any differently.
"Absolutely not, no," he added.
"We're working with professionals, we're not working with people who are not professionals or don't understand what this sport involves.
"All the team was working super good with me, everybody is supporting and everybody is committed and trying to win this championship together. Didn't change at all."
He was equally adamant that it wouldn't have any impact on him or how he works.
"Obviously it's not ideal, especially for my crew and the people around me, but for myself, I'm a warrior, this is not going to stop me," said Palou.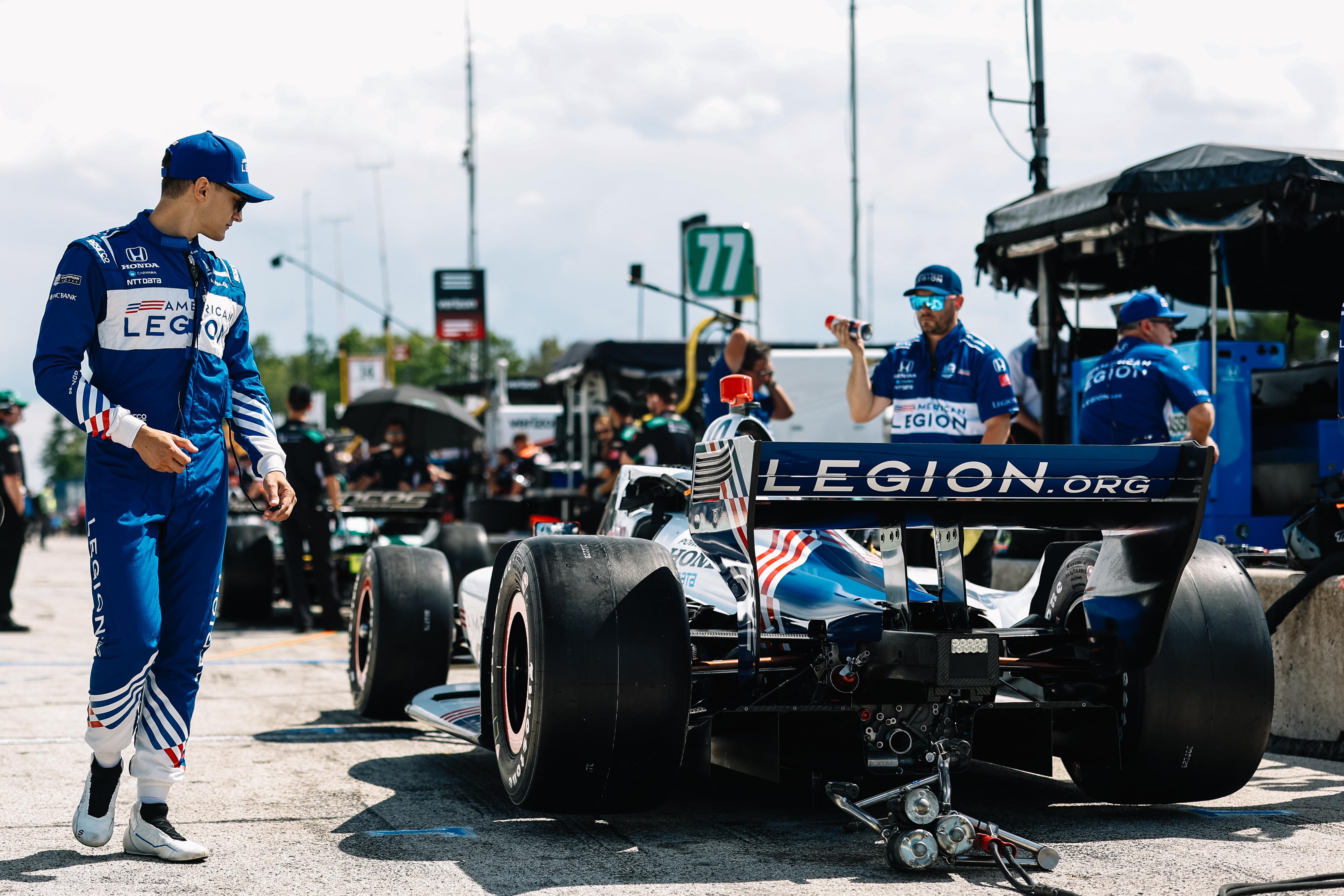 "If people think this is going to affect me on track or something they don't know who I am.
"It's all good, it's all good with the crew as well, everybody is supporting us and we have a target for this season which is the same one, to get that NTT Data Honda car on victory lane."
Palou said he has "no doubts" he'll be in the car for the rest of the season following rumours he could be dropped after the news broke on Tuesday.
Asked if parking him had been discussed at Ganassi, Palou replied: "Not that I know of".
There was one time it sounded like the old Palou was still there.
He was asked "anything good happen this week?", to which he replied, "Well yeah there was some images from the new telescope I saw, it was amazing, I'm a lot into this telescope stuff. It was amazing!"
He still has his brilliant sense of humour.
We didn't get the answers we wanted about where Palou will race next year, but Friday reinforces the fact he feels the Ganassi team is behind him, and he's desperate to continue defending his title in a business-as-usual way, starting this weekend at a track he hasn't raced at.
He's clearly doing his best to shut out the noise until the situation is resolved.