Whether it was making guacamole, getting into a weird inflatable orange suit, or winding up rival drivers on TikTok, Pato O'Ward looked like a new man at the Indianapolis 500.
That feels like an accurate description, because the 'war' that was his contract standoff and the implications it added felt like a coming of age story for one of IndyCar's most interesting and fun characters.
During negotiations for a new deal, O'Ward must have felt like his whole world was slipping away. He'd grown with Arrow McLaren SP from a washed-up Red Bull reject (through no fault of his own) into a proven race winner with a reputation for rapid hands and making experienced, quick team-mates look average – as he has been the only person to tame the team's car, through his tortuous extraction techniques.
However, this contract he had to sign needed to be a good one for O'Ward. He knows he won't race forever and that his stock is high, so getting a salary matching the top drivers in the series for what would be an extension of three years – taking him to the age of 27 by the end of it – was a priority.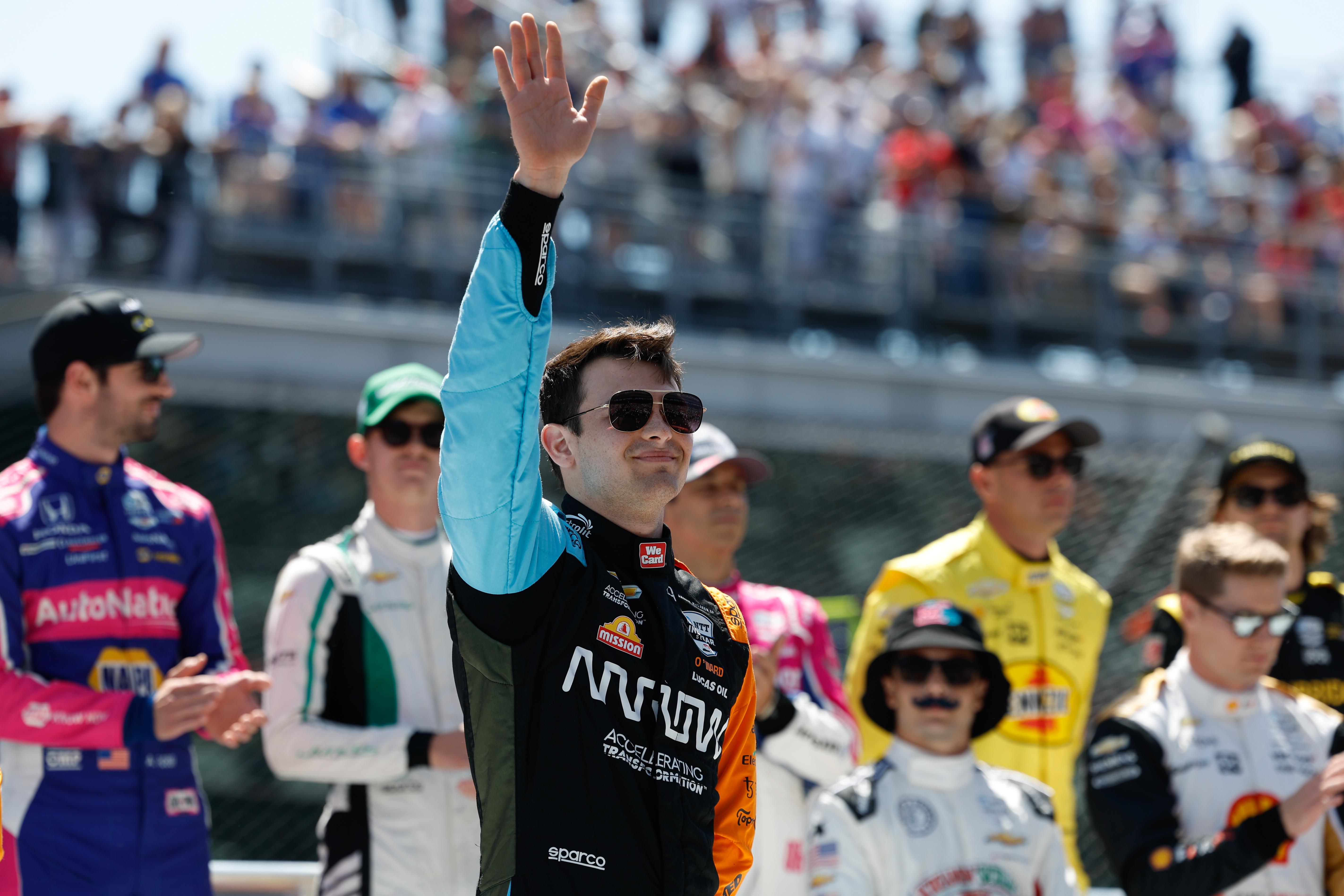 Of course, whenever money is deemed to be involved, fans have a differing opinion and it's meant O'Ward has been painted in different lights publicly; either as a driver rightly playing hardball to get what he deserves, or the yet to be champion greedily demanding a wage he's yet to earn.
The second one seems spectacularly unfair, but so is social media.
It also coincided with a couple of errors and some bad luck that left McLaren with a terrible start to the year well below its expectations. That led to an unusual situation where the team was relatively content because it knew it was doing things right and that it had improved on 2021. But for the poor results, many people latched onto O'Ward and his seemingly stout negotiating.
"It goes with everything in life, whether you're a racing driver, whether you're a football player, whether you're a musician, people always hook onto things to kind of make themselves feel like their opinion is what is right," OWard tells The Race in an exclusive interview on the day his new contract was announced.
"Was it affecting me? Mentally for sure, it was tough. But every time I get in the car, I give it 110%.
"It wasn't like I just suddenly lost talent. But I do think a bit of that frustration would sometimes get out in the race car. Mistakes might have been made.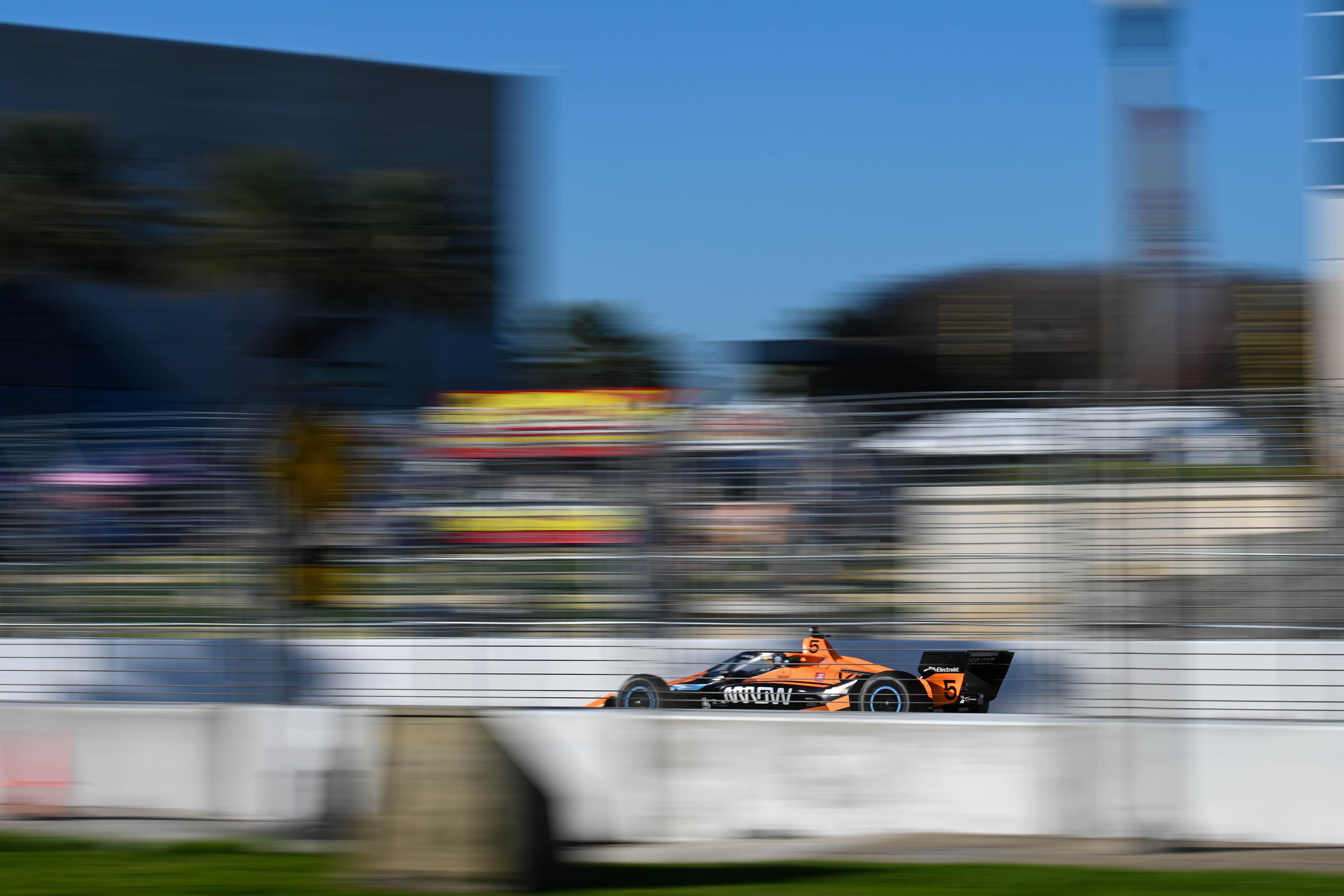 "But every time that I would race, like, for example, St Petersburg, we just didn't smash the strategy. If we were on the right one, we would have had a great result.
"[Crashing in St Petersburg qualifying] was a small mistake and mistakes will happen. Whether you're having the biggest high in your life, you will have a mistake, they will happen. It's not like, 'Oh, it's never gonna happen again'.
"No, we just had a rough start. And I'm glad that we've got back on the horse and we've come back stronger than I think we ever have.
"The Indy road course result didn't really show what I think we did that race. We positioned ourself perfectly to get two [wins] in a row. So I think, ever since that Long Beach race, we've executed and we've put ourselves in a position to be on the podium and consistently win races."
Thanks to his second place in the Indy 500, O'Ward is second in the championship too. He's on a similar number of points as he was at this point last year but as every driver in championship contention has had a bad race at the start of the season, it's opened the door for O'Ward.
It felt odd to haul O'Ward's contract back into the topic of conversation because, as he'd told The Race weeks before, it had been agreed in principle and only the finer details were left to sort.
Asked about whether the team had been able to accept the difficulties of the negotiations and move on, O'Ward adds: "The great momentum, we've rolled, this is just going to help everyone's motivation and pump.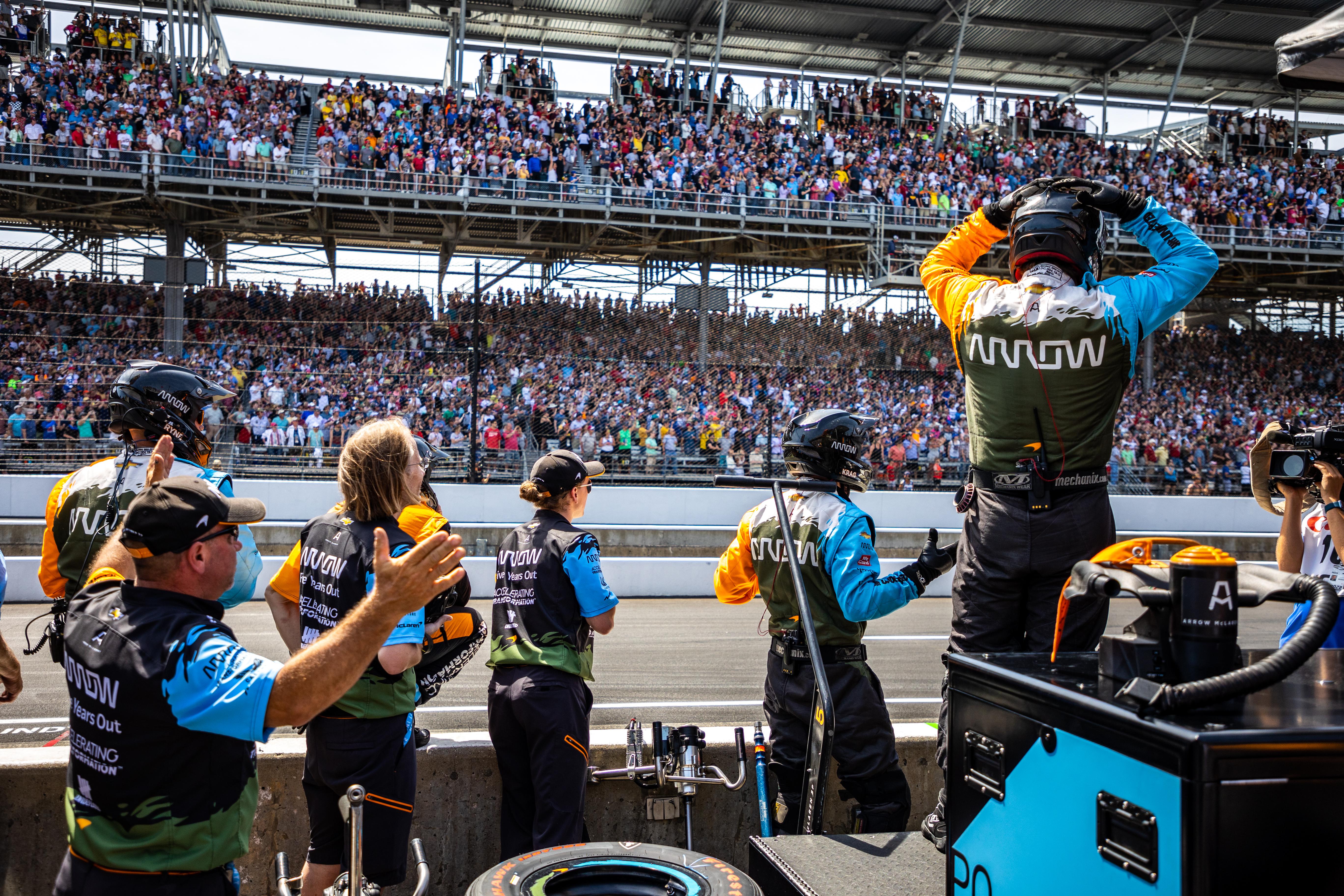 "I got to the point where, whether we had it done or not – and we didn't have it done at the point of Long Beach – I said, just forget about the thing. I had mentioned what I wanted, and I let my agent and the lawyer take care of the small writing, because there's still so much process to do after you agreed to terms or what you want.
"So I say, you know what, this is what I want and they know what I want. And I gave it to them to sort everything, I say I don't want to hear about it. I'm focusing on my championship, and I knew it was gonna get done. It took some time to get done. But we got it sorted and I think everybody's really happy with it."
Zak Brown, McLaren Racing CEO, showed how far the relationship has come, saying of O'Ward "We've always known he's an extremely fast racing driver. And I've also learned he's a pretty good negotiator!" before laughing.
When asked a similar question on what he was able to do to convince O'Ward to stay, Brown jokes: "Give him more money.
"It was beyond that. We've been following Pato, or I first became aware of Pato, when he made his debut in IndyCar, impressed abroad and then in Long Beach we'd met a few years ago.
"What you tend to get when you sign a young driver is a contract, it's very advantageous towards the racing team. And that's because the racing team's taking the risk.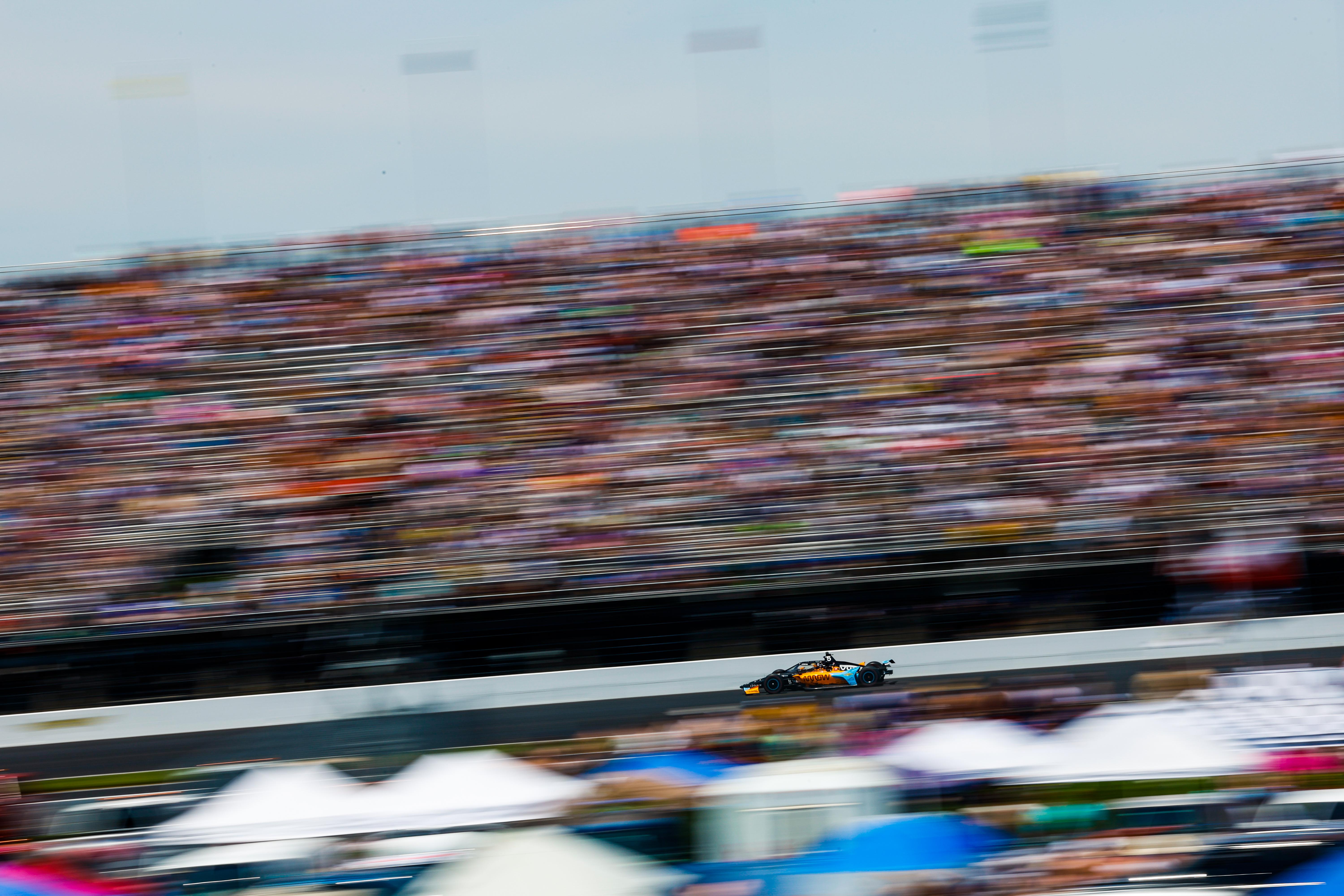 "Once a driver proves themselves, you need to rebalance the agreement, I think you've got to to be fair.
"It's the same exact thing that we've done with Lando Norris and Formula 1. He's sitting on a great contract because he's earned it and that's exactly what happened with Pato.
"And then of course, there's a lot of teams, probably most, if not all, that would love that Pato to be driving for them.
"So then you get a lot of incoming [approaches] from some great racing teams. Not to speak for Pato but you got to listen to see what's going on in the marketplace.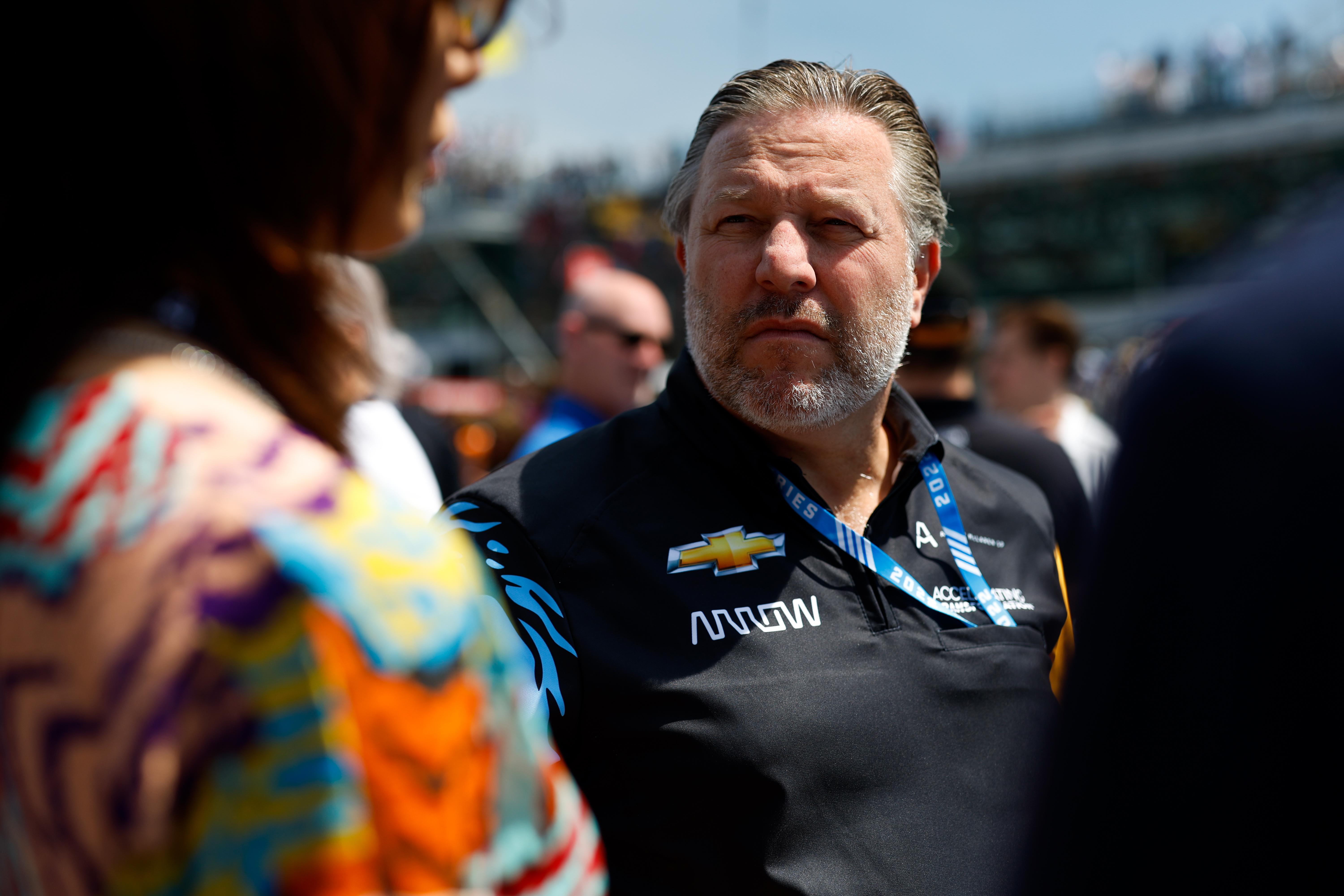 "We sat down and talked through what Pato needs, beyond economics but in an environment to give him what he needs and be very focused on the job and we spent some time talking about it. We got there.
"I think we've landed in a great place."
A host of teams were believed to be interested in O'Ward, including Team Penske, according to The Race's sources, and it's likely those teams will be even more upset to lose out on O'Ward watching this coming of age story he's embarked upon.
As always with O'Ward, he might come across as a normal kid on his social media, but when you ask him to explain a situation or how he's feeling, he's able to communicate that in really vivid ways.
"I actually think that the very new times that that I went through the past few months allowed me to grow as a person and as a professional," he says, when asked by The Race to explain in more detail his mental approach.
"And I just think the mindset that I've tried to build for myself the past few weeks, I think I'm in a great place. It is applying to many parts of my life, not even just racing.
"But just focus on what you can control and focus on doing the best job that you can. And that will make things take their course. Whether it's going to take two years, one year, no years, you never know.
"But I think that the mentality…the strongest and most important muscle in your body is your head."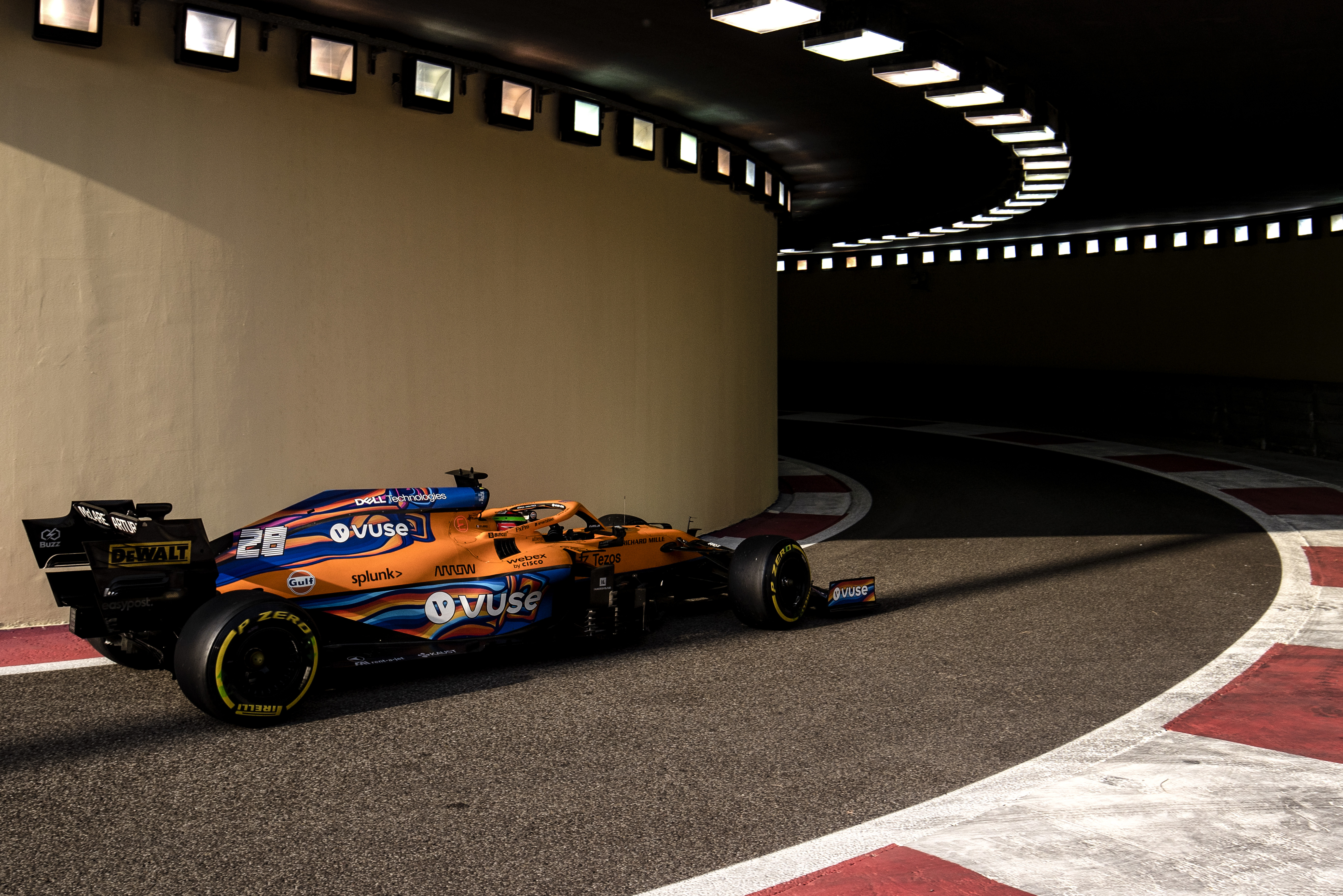 Another aspect of this McLaren deal that is rarely spoken about is, if you are O'Ward, beyond the potential Formula 1 opportunities it offers, does the team give a driver enough inspiration that it can win championships and Indy 500s?
It's had a rapid rise since it took over the Schmidt Peterson team for 2020. But there's areas where it's still using Schmidt Peterson-inspired set-ups or methods, and the results on track so far haven't screamed consistency.
The Race asks O'Ward if he had been reassured during the long contract negotiations that this was a team capable of the success he should be getting. His response is emphatic.
"I've always been one of the biggest or if not the biggest believer in this group of people, and knowing that we can do it," he says.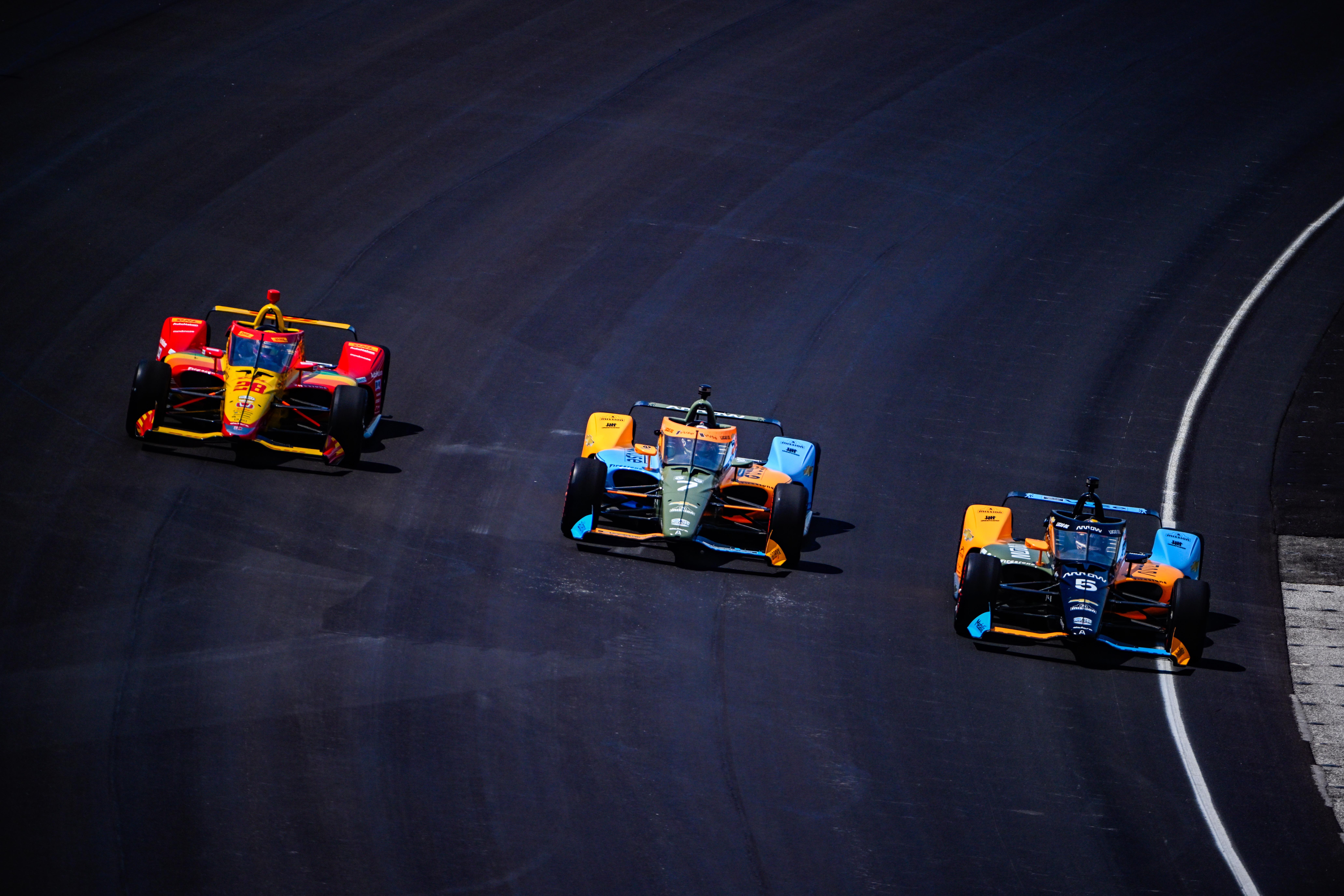 "I knew that it wasn't going to happen just from one day to another. But there's too many smart people for it not to work out and there's too many good people in the group that do their job in a very good way for it not to succeed.
"We will be champions, we will win Indy 500s, we will have one of the best cars.
"It's not going to be from one year to another, it's going to take time. But the commitment that McLaren is making in the mechanics and the drivers and everybody coming together to build something is what's gonna make us succeed.
"Because at the end of the day, you might have the best car but then it takes everyone executing in their job to get it done.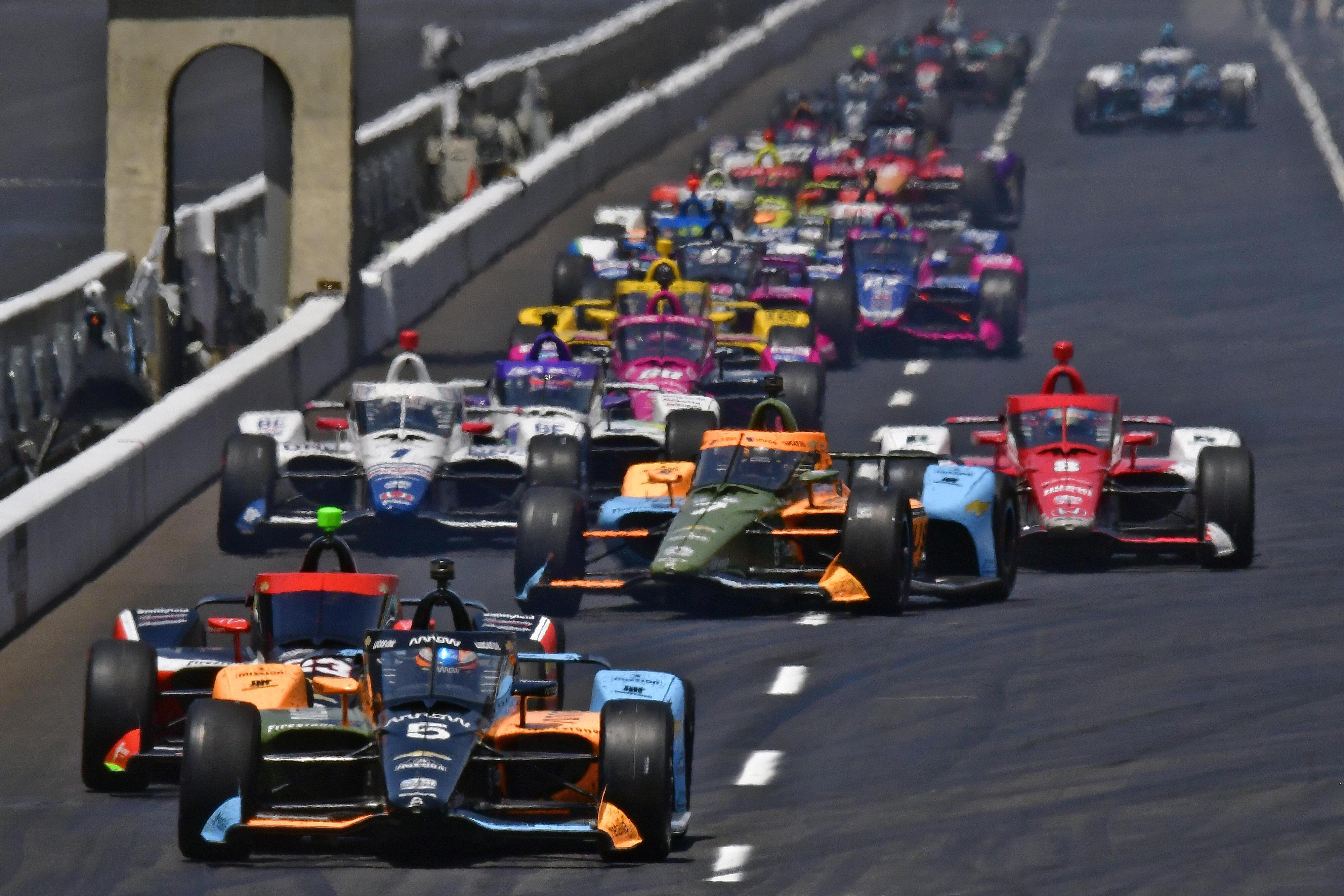 "Because it's so fricking competitive. That's the biggest thing. Even if you have the best car, you can get hosed by a yellow [flag] and your race is done.
"There's so many different things that make it IndyCar racing, that all you can do is just try and give yourself the best tools that you can to do it and then let the other chips fall in their place."
With Alexander Rossi joining McLaren for 2023, the next story switches to whether Felix Rosenqvist can keep his seat or if someone else will be drafted in to replace him.
But before that happens, its important to conclude the Pato O'Ward story.
He's been presented in many ways by people who don't really know what's happening behind the scenes. But whether he was right or wrong, he aired some of those concerns with his teams vocally and demanded the deal he deserved. Apart from some of the details becoming public, it's not a dissimilar situation to any high-profile athlete's contract.
However you interpret that, to see him showing remorse for how the situation played out or impacted his team, and how it has helped him grow as an adult, is just another reason to celebrate his personality.
Sometimes it might look like O'Ward's head is in the clouds, but he might be the most grounded of anyone in the IndyCar paddock. Or at least, far more willing to accept and learn from errors or certain situations than most.