"A joke" and "very frustrating' – there were certainly some drivers upset at IndyCar's Nashville qualifying session.
In the first group of qualifying – a 10-minute session, in which the clock doesn't stop ticking – two red flags interfered with drivers' laps and stopped a number of drivers expected to be in the top 10 from graduating into the top-12 battle at all.
Red flags at street courses have been a repeated issue this season especially. One such theory for it is that the standard is so high that drivers are pushing that bit closer to the edge, often stepping over it. Colton Herta – who dominated last year's Nashville weekend and was on pole – perhaps proved this by crashing in qualifying and he's starting 21st.
.@ColtonHerta brings out the red flag to end group 1's session with this incident.#INDYCAR // #MusicCityGP pic.twitter.com/yrKX86yYA0

— NTT INDYCAR SERIES (@IndyCar) August 6, 2022
Somewhat coincidentally, Herta's crash probably hurt Alexander Rossi the most, along with a host of other drivers who hadn't got banker laps in and were on laps that should have easily been good enough to advance.
It was even more problematic in Nashville because a thunderstorm had washed away rubber on track, so this first group were subject to a rapidly improving surface.
Dalton Kellett graduated from the first group in sixth with a 1m17.7521s, while Jimmie Johnson was last in the second group but with a time 0.1633s better than Kellett, who did later up his pace to finish 12th.
Unfortunately, it's hard to see how the rules change to keep everyone happy.
Street courses especially have to abide by road closure rules and therefore schedules are compact. You could argue that building in an extra 30 minutes for qualifying to combat this issue wouldn't be too disruptive, but I'm sure there are track organisers that would disagree with this. There's concerts, entertainment and travel logistics to factor in with these races too.
The suggested option of having three groups with four drivers graduating instead of two groups with six graduating would likely encounter the same issue in terms of timing on the schedule.
My personal opinion is that this is a big enough issue that the extra time should be factored in, but it's not a straightforward call.
The three-group strategy would have the added benefit of having fewer cars on track, which generally causes less traffic and baulking issues, thus allowing drivers to get a banker lap in. Of course it doesn't change the red flag situations but nothing other than the driver not making the mistake would. That's why more time has to be the solution for that.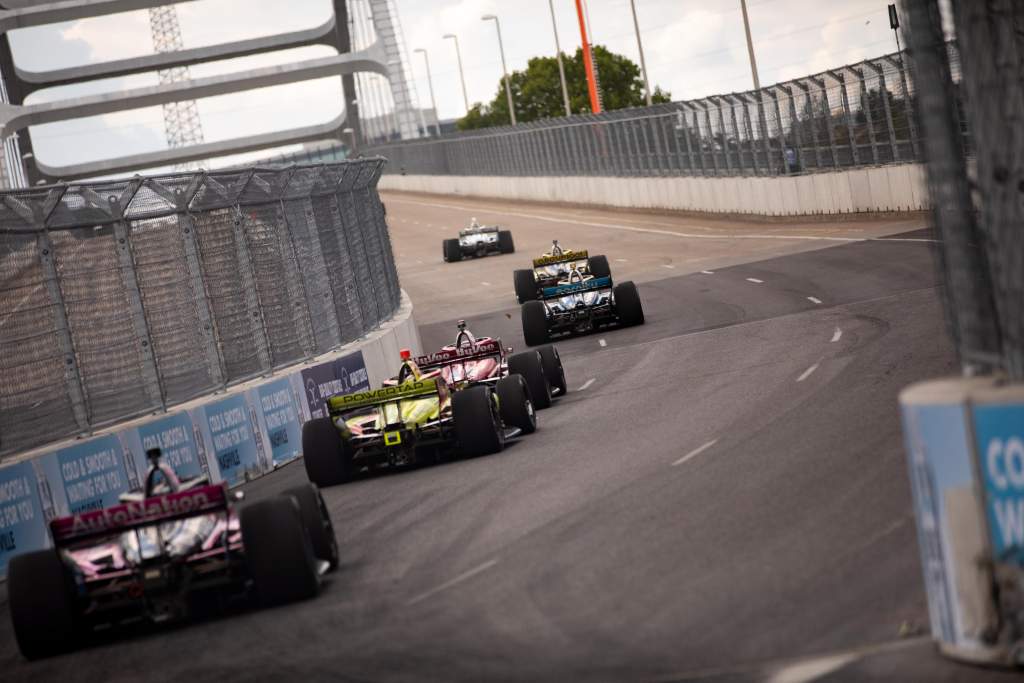 A bunch of drivers have been criticised for not going straight on the soft tyre or getting a banker lap in at the start of qualifying. But there's a limited amount of tyres and you're going to struggle later in qualifying on a used set of softs when others who didn't start on a fresh set will have saved.
There's also the fact that many of the drivers would have had banker laps if not for traffic. Or because they've made a slight error on their first lap. OK, that error deserves to be punished, but is an error on their first lap and starting 18th a fair punishment? I'd say no.
Yeah I will just go and get my degree in fortune telling as well whilst I'm at it

— Callum Ilott (@callum_ilott) August 6, 2022
As this is the last street course race of the season it is important that the momentum for change doesn't run out and that this is properly investigated in the off-season, which The Race understands is the plan between IndyCar and its competitors.
I guess there's an argument to be made that this format and the fact it catches people out, pinning some rapid drivers outside of the top 15, makes the races more exciting.
I understand that, but I don't think it should come at the cost of the hard work of the teams, personnel and drivers who put so much preparation into qualifying only for it to be taken totally out of their hands.
Felix Rosenqvist was in the top six in both practices and starts 15th after traffic and the red flags, for example. He's fighting for his future.
Meyer Shank Racing's Simon Pagenaud also got caught out and starts 13th, but street courses have been the team's best type of track this year and this was a huge opportunity to start a weekend that could be fruitful in the right way.
You also have to be sympathetic to the series and organisers over trying to keep everyone happy.
This problem is this is only going to get worse as grids expand though, so it needs a serious investigation.