Josef Newgarden will get his first taste of a top-level sportscar race when he joins current Penske IndyCar team-mate Scott McLaughlin in the LMP2 category of the Daytona 24 Hours.
The event – part of the IMSA series' Endurance Cup – often attracts big IndyCar names with Pato O'Ward and Colton Herta sharing a car in the LMP3 class for a one-off last year.
Now it's the turn of the drivers with the most wins from the 2022 IndyCar Series to join up, with Newgarden in a one-off while McLaughlin is believed to be contesting the full Endurance Cup season.
They'll be joined in the Tower Motorsport team by Indy NXT driver and Chip Ganassi IndyCar development driver Kyffin Simpson, and reigning LMP2 IMSA champion with Tower, John Farano, in the four-driver line-up.
Somewhat surprisingly given he is one of IndyCar's best drivers, Newgarden hasn't raced anything resembling a sportscar since IMSA Lites in 2008, and this will be his maiden entry at the top level despite the fact many of his open-wheel rivals race in IMSA's long-distance events.
Super excited to check the #ROLEX24 off the bucket list.

Teaming up with a winning group @TOWERMTSPRTS8 and @smclaughlin93, @kyffin_simpson and John Farano is even better.

Watch out @IMSA the #BusBros are coming to town. #BusBros24 pic.twitter.com/67m61Ttu0A

— Josef Newgarden (@josefnewgarden) December 5, 2022
"This is definitely an event that was on my bucket list, along with the 24 Hours of Le Mans, so I am beyond grateful for this opportunity," said Newgarden, who bagged five wins in IndyCar this year.
"We're a group of very competitive people, and we all want to win. I think this is a very exciting challenge and I believe this team can accomplish great things together.
"I have a close relationship with Scott [McLaughlin] as well and I couldn't be happier to be doing this with him as team-mates."
McLaughlin has taken America by storm since switching from the Australian-based Supercars series.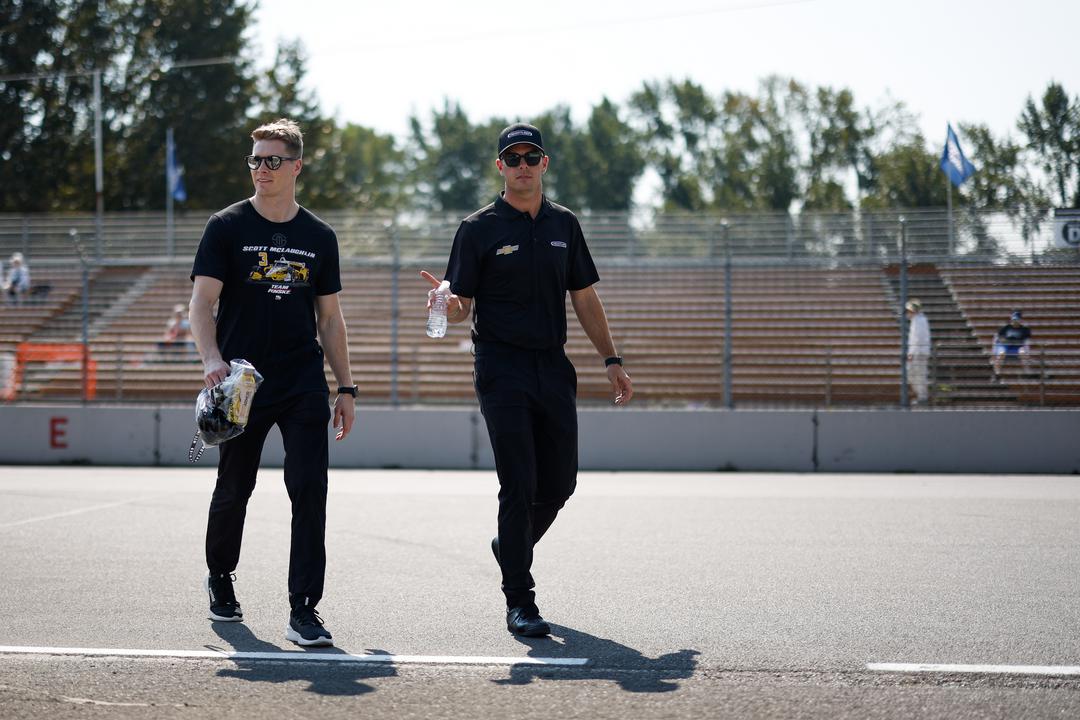 He was IndyCar rookie of the year in 2021 and followed that up by winning more races than his team-mate Will Power who won the 2022 title.
It will also be his first IMSA race and major sportscar event.
"I'm thrilled to have the opportunity to race with this amazing group of drivers," said McLaughlin.
"This is a stellar line-up and a perfect chance to show what we can do together.
"This is a proven crew that clearly knows how to win races, and that's exactly what we're setting out to accomplish at Daytona."
Penske is also returning to top-level sportscar racing with the LMDh category, as it has worked with Porsche to build its first challenger in the new category. Newgarden and McLaughlin will likely be high on the list of drivers to be considered, especially for one-offs, as the programme expands.
Porsche has already picked 10 drivers for next season, with Newgarden and McLaughlin so far not included.
Kyffin Simpson won the 2021 Formula Regional Americas title and finished ninth in Indy Lights this year having swapped to the popular HMD Motorsport team mid-season.
He's a well-backed driver with Barbados and Cayman Island heritage and already has four IMSA starts and a class win at the Petit Le Mans in the GTD category last year.