"I use the example like when you're renting a house, you're maybe not going to put your best furniture in it, but when you own the house, then you're going to go ahead and invest more. That's exactly what we'll do now."
That was Zak Brown speaking to invited media following the announcement that McLaren would take a 75% equity stake in the Arrow McLaren SP IndyCar team, and it sounds like he and the company behind the Formula 1 squad are ready to turn it up to 11 when it comes to financing and providing resources for this project.
Since this relationship began at the end of 2019, it has already borne sweet fruit. The team has improved massively from its Schmidt Peterson Motorsports guise, and has become a championship contender for the first time since its 2013 run with Simon Pagenaud.
After that, the team scored only one finish better than 10th with any of its cars in the championship before McLaren came in and helped to raise the level.
It did that in numerous ways but the obvious ones were with its knowledge and personnel.
Unique to IndyCar, it set up an F1-style factory-based team for race weekends, and that unit in McLaren's Woking base has been dedicated to the IndyCar side of things since the beginning of 2020.
The specific number of people in that group has never been disclosed but it's believed to be around 10.
This is the obvious area McLaren could look to improve and grow, but decisions like that usually come at the end of the season and not during.
In the team's announcement press conference, its president Taylor Kiel – who will stay in the same role – gave one of the best motorsport quotes of the year when he said he wasn't going to "open the kimono totally" on the plans there, but in a subsequent sit down Brown was more forthcoming.
"I'm sure it won't stay the same, we want to contribute more," Brown said when asked by The Race about the Woking group.
"IndyCars used to, for the most part, when you run a race, it's the majority of the shop that goes, and you don't really dial back to base.
"In Formula 1 as you know, you've got your racing team on site and you've got a lot of people back at the base so we're quite used to running a race weekend with people in the city, and people back at the factory.
"So I'm sure that's something that we can contribute.
"We do have people from McLaren that are in the States, but that'll be ultimately something for Taylor where he's been working with two entities to act like one team.
"Now we are one team, so that'll be something for Taylor to evaluate, and figure out how he can make the most use of the resources that he has sitting both in Indianapolis and Woking."
A lot of work already went into making those resources work in the off-season. This was a totally new way of working for an IndyCar team and one initiated in a pandemic, so there were always going to be kinks, flaws and an element of not having the right people in the right places.
There can be no questions over the quality of personnel at the team though. Up top there's Kiel – you can read about the 36-year-old's rise to team president in a feature with The Race here – but the rest of the team is littered with big names and respected hands throughout its pyramid.
Craig Hampson is one of the most highly rated engineers in the paddock and he works across both cars in R&D, while Andrew Jarvis was a big score for the team when he wanted to move to the States having engineered Lando Norris through his first F1 season.
I'm certain there will be more names coming in the door over the next couple of years. But the foundation is solid and while not somewhere McLaren actually needs to invest significantly initially, there are other areas where McLaren can help here, including by using F1.
"We have the people and technology, knowhow and resources that we think we can take from our Formula 1 team to enhance our IndyCar team and I also think it goes the other way around," added Brown.
"While Formula 1 is, technically, the most advanced form of motorsport, there's a lot of knowledge and knowhow in the IndyCar team so I think they're both going to mutually benefit.
"You can imagine there are things in Woking, technical tools that we use that a lot of IndyCar teams outsource, for that we have those, the ability to do those in-house.
"So that's something that Taylor and his team along with the people I've got dedicated to the IndyCar team sitting in McLaren, have started to identify a couple years ago.
"I think you're seeing the benefit this year of what they learned last year and that will now just accelerate.
"And now that we're the majority owner of the team, I use the example like when you're renting a house, you're maybe not going to put your best furniture in it, but when you own the house, then you're going to go ahead and invest more and that's exactly what we'll do now."
It's a scary proposition for IndyCar's 'big three' of Andretti Autosport, Chip Ganassi Racing and Team Penske.
While Arrow McLaren SP's car has been thoroughly inconsistent, when it's on form, it's on another level to what most of the rest of the field can provide. Especially when the car is in the hands of "young Montoya" Pato O'Ward. So throwing a load of resource at that has to worry the opposition.
The team's car is so unpredictable. It can be series-leading on one street circuit like in Detroit, but nowhere on another – like in St Petersburg. It can be great at switching on its tyres, but awful at burning them quickly in a stint.
The oval set-up looks fairly well nailed but there are only three of those on the calendar, so the focus for this team now has to be on having a more predictable car, and one that's easier to drive for its pilots.
O'Ward told The Race earlier this year that he thinks the car is the hardest to drive in the series, but when it's working well it's brilliant.
O'Ward is the team's talisman moving forwards and has constantly delivered results in an unpredictable car. So this team has a lot of excitement for what O'Ward and it as a collective can produce when they've got the car in a window.
"I think Taylor has done an outstanding job and Pato was leading the championship for one race," adds Brown.
"It's an unbelievably competitive racing series. If you look at Scott Dixon, who is a world class driver, his bad days aren't that bad.
"And I think that's probably an area that, if we can bring some more consistency, we clearly have the pace, we get poles, we win races, but some of our off days are a little too far down the grid.
"That's hopefully what we'll be able to bring to the team, is to give Taylor the resources and support he needs whether that's on investment in assets for the racing team and technology, or people, likely it'll be a combination of.
"But it's an unbelievably difficult championship. You see that one day a guy's on pole and the next race is 15th and I think that just shows how tough the competition is.
"So it's going to be consistency that wins you championships. We have the pace, and we need to bring some more consistency, for sure."
It's not as simple as just ditching your car philosophy mid-way through the season to change the car. There's not a lot of testing, and a significant amount of windtunnel and damper work goes on behind the scenes to create these cars.
The difference between graduating in qualifying on a road course and failing to can be less than a tenth, so you can't afford to tear up the car and take big swings at changing it mid-season.
That's why this team is such a fascinating proposition. Off track it feels like it's two or three people and a bit of personnel rejigging away from being every bit as good as any of the top teams in any department.
On track, it feels a bit of development away from having a really threatening and rapid car capable of winning any race.
All the ingredients are there.
Perhaps that's one of the reasons ex-racer Sam Schmidt and co-owner Ric Peterson have allowed McLaren to take the reins more.
"The only constant in life is change" reckons Schmidt, but he and Peterson want to be competitive and the best way to do that is to allow McLaren a chance to do its thing with the upside in this squad.
Peterson sums up the mood between the two previous owners, who now are on a board of decision makers for the outfit: "This team was never for sale, it only happened because it's the right company to do that with."
Hopefully it will take some pressure off Schmidt in particular. He became a paraplegic after a crash at Walt Disney World Speedway in 2000. Earlier this year with the help of an exoskeleton he was able to dance with his daughter at her wedding, and in a project with Arrow, was able to drive up the hill at Goodwood using a car developed to be steered by Schmidt's sunglasses using sensors, and his breath to accelerate and brake.
While there's no sign he's due to scale back involvement with the IndyCar team, it has been wonderful to see him achieve so much this year, and hopefully the McLaren deal will give him even more time to inspire people further and maybe do other things he might want to do after so many years of toiling away at giving this race team what it needs to succeed.
There's a lot of motivation in this team – when you think of Schmidt and his story, it's impossible not to be inspired by him – and now it has at least equal and arguably better resources than the rest of the IndyCar paddock.
Now it's going to be about investing in the right areas, adding and moving the right people into the right areas and refining this new way of working with a team back at base.
Excited for this new era with @McLarenF1 to keep pushing forward in @IndyCar.

Let's go racing. 👊 https://t.co/EcH3esu0tQ

— Taylor Kiel (@taylorkiel) August 8, 2021
It's safe to say everybody in the team from the ground up is excited about the idea.
"Sky's the limit for us," said Kiel on the day of the announcement.
"I addressed the group this morning, and explain that this is like strapping a turbocharger onto our organisation.
"So we've got a lot to look forward to. We'll be well resourced, we'll be well prepared. And that gives us great confidence, I'm very excited about it."
"Strapping a turbocharger to the organisation" might be the most American phrase I've ever heard. But I like it, and it's the perfect analogy for what could be about to happen at Arrow McLaren SP, if there isn't too much lag.
We may be watching the start of something special here.
More questions answered on the M
c

Laren deal
Will the team's name change?
No. It's staying as Arrow McLaren SP.
What's happening with Sam Schmidt and Ric Peterson, the team's previous owners?
They are now on a board which will make decisions about the team moving forwards.
Will the drivers change?
Pato O'Ward and Felix Rosenqvist are signed through next year. The team is trying to add a third car which you can read about here.
How long has this deal taken?
It was concluded quickly. Brown confirmed discussions started earlier this year and that it "came together very smoothly".
How much did McLaren own of this team before?
"We didn't have any equity before, it was a strategic partnership, we didn't have any equity previously," says Brown.
Does this deal mean we'll get an F1 racer in the Indy 500 again?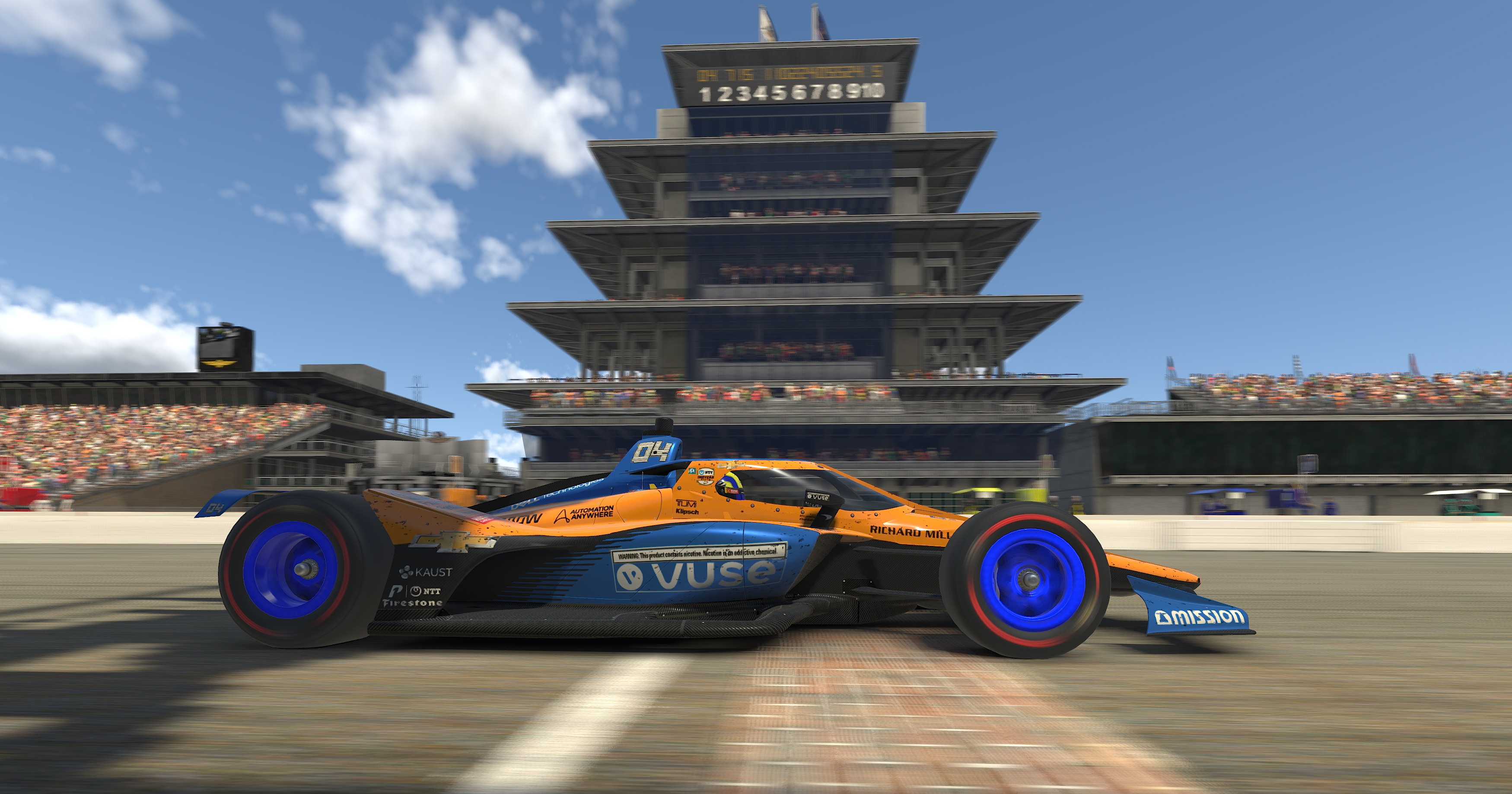 Daniel Ricciardo and Lando Norris have made no secret of their interest in doing an Indy 500 one day – especially Norris who raced in IndyCar's lockdown iRacing series – but don't expect either of them to make the real jump soon.
"They'd both like to do it, but they're very focused on Formula 1," said Brown.
"It's exciting, the Formula 1 paddock really enjoys IndyCar. I know the IndyCar paddock very much enjoys Formula 1, so I think that's something that's unique for our racing teams. So nothing in the immediate future, but we'll see."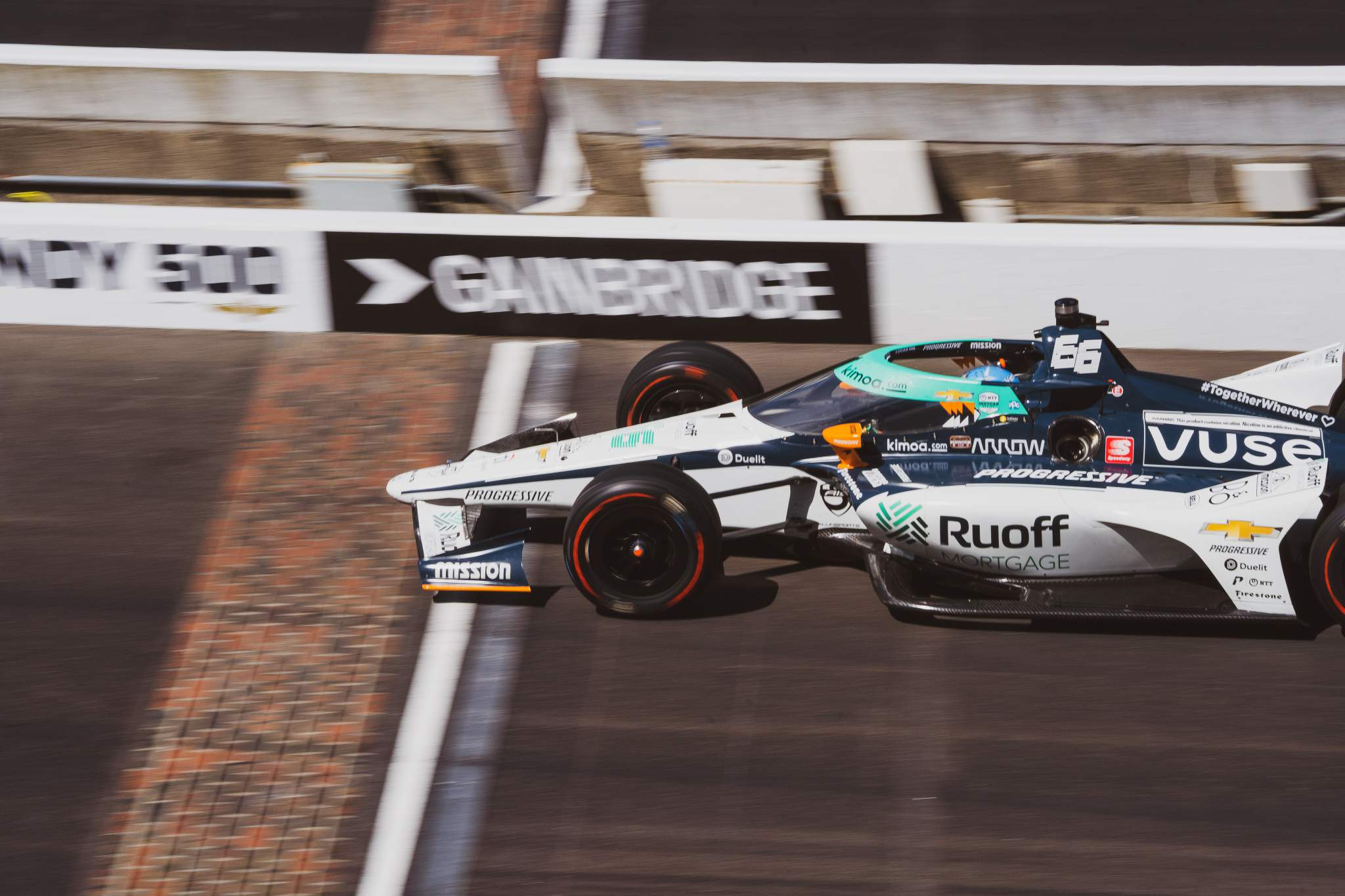 One thing Brown did confirm was that if the team runs a full-time third car next year, it is unlikely to run a one-off car at the Indy 500 like it has for Fernando Alonso in 2020 (above) and then Juan Pablo Montoya this year.
Will the team move?
It will stay in Indianapolis with a small team working back at Woking as before. That should become more fluid if/when international travel opens up following the pandemic.
Will Zak Brown be at the IndyCar races?
Brown has been attending races since McLaren initially joined the team in 2020, and he lived in Indianapolis for over 20 years previously.
The plan was for Andreas Seidl to become established as the head of the F1 operation so that Brown didn't need to attend all the F1 races – around 15 of the 23 – so now he is more free to pick and choose his events.
Would this have happened without recent investment in McLaren?
"No, I think that's definitely what's helped make this happen," said Brown. "It's exactly what it was intended to do, was they were going to put resources into the racing team so we could grow – the Formula 1 team and jump on other opportunities that would ultimately enhance our franchise value."