A McLaren-Honda reunion in Formula 1 isn't as outrageous an idea now as that might have sounded even a few months ago. But what would it mean for the IndyCar team?
In America, teams regularly run with competing manufacturers in different championships. Split loyalties feel more common than in European-based series.
For example Chip Ganassi Racing – one of America's biggest teams – runs with GM brand Cadillac in IMSA and Honda in IndyCar. Arch-rival Team Penske was running Chevrolet engines in IndyCar while operating an IMSA programme for Honda's Acura brand not so long ago.
So a McLaren Chevrolet/Honda split – if it switched back to Honda in F1 and stayed with Chevy in IndyCar – might not seem so strange.
But given the furore created when McLaren forced a switch from Honda to Chevrolet when it bought its IndyCar team in 2019, it's certainly an interesting topic.
The Schmidt Peterson team McLaren bought had a long-standing Honda allegiance but, with McLaren's Honda grievances from F1 hanging like a dark thunder cloud, it switched to Chevy at the last minute for the 2020 season.
Long-time Honda-spokesperson James Hinchcliffe – thought of as one of the most popular drivers in the series, and who had reportedly been told he'd be staying with the team for 2020 – was collateral damage.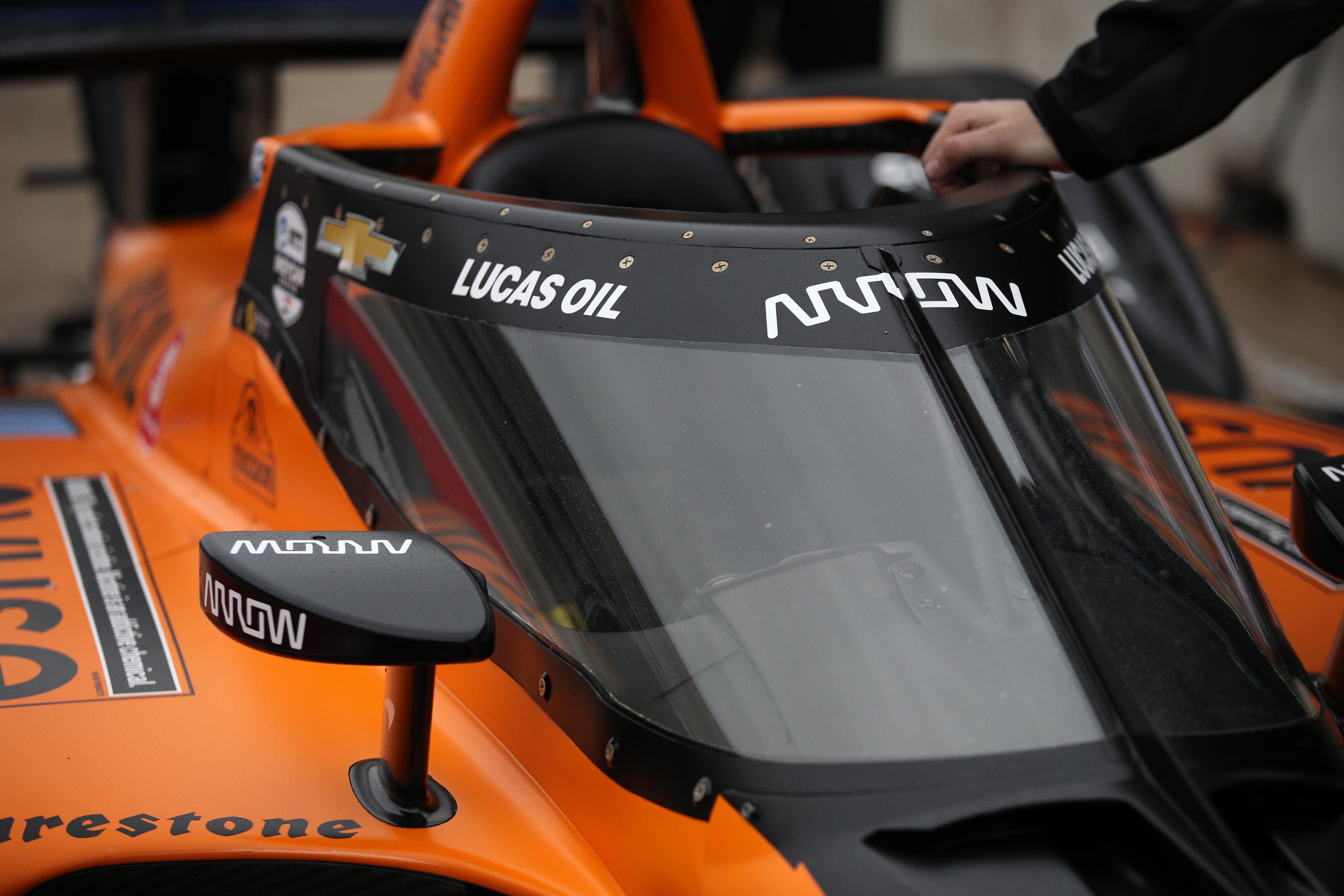 However, discussing that period more recently, it doesn't feel like there was any direct animosity between HPD – Honda Performance Development, the marque's California-based US arm that all of its racing is run out of – and McLaren. The split felt much more like a bigger-picture move that made sense for both companies given the recent past.
But what about now? If the sour relationship between McLaren and Honda has sweetened, could that mean a switch on the IndyCar side, too – if what are currently very, very early talks about a 2026 F1 tie-up progress?
It would seem extremely unlikely.
IndyCar – especially since Roger Penske took over the series in 2020 – has been desperately trying to find a third engine manufacturer. With the series' recent growth, there are now 27 full-time entries, and you get the feeling that more interest would be there and reaching 40 entries or even more at the Indy 500 would be possible.
But it isn't right now, and that's because Honda and Chevrolet have to split those entries themselves. They lose an enormous amount of money in supplying engines for IndyCar, and both are reluctant to expand the supply any further than where they are at.
New engine rules for 2024 – where the new hybrid unit will be paired with the current 2.2-litre engine in use since 2012 – won't help, because the manufacturers would ideally want to reduce the number of units they provide as a precaution against supply chain issues, parts production lead times, and reliability issues in the new formula.
It's likely the full-time entries will stay where they are, but it will be a gargantuan task for both marques.
Currently, Honda is set to supply 17 entries at the Indy 500 and Chevy will likely have to come up to 16 (it is currently sat on 15) – to make the 33 that IndyCar wants and the race all but requires due to tradition.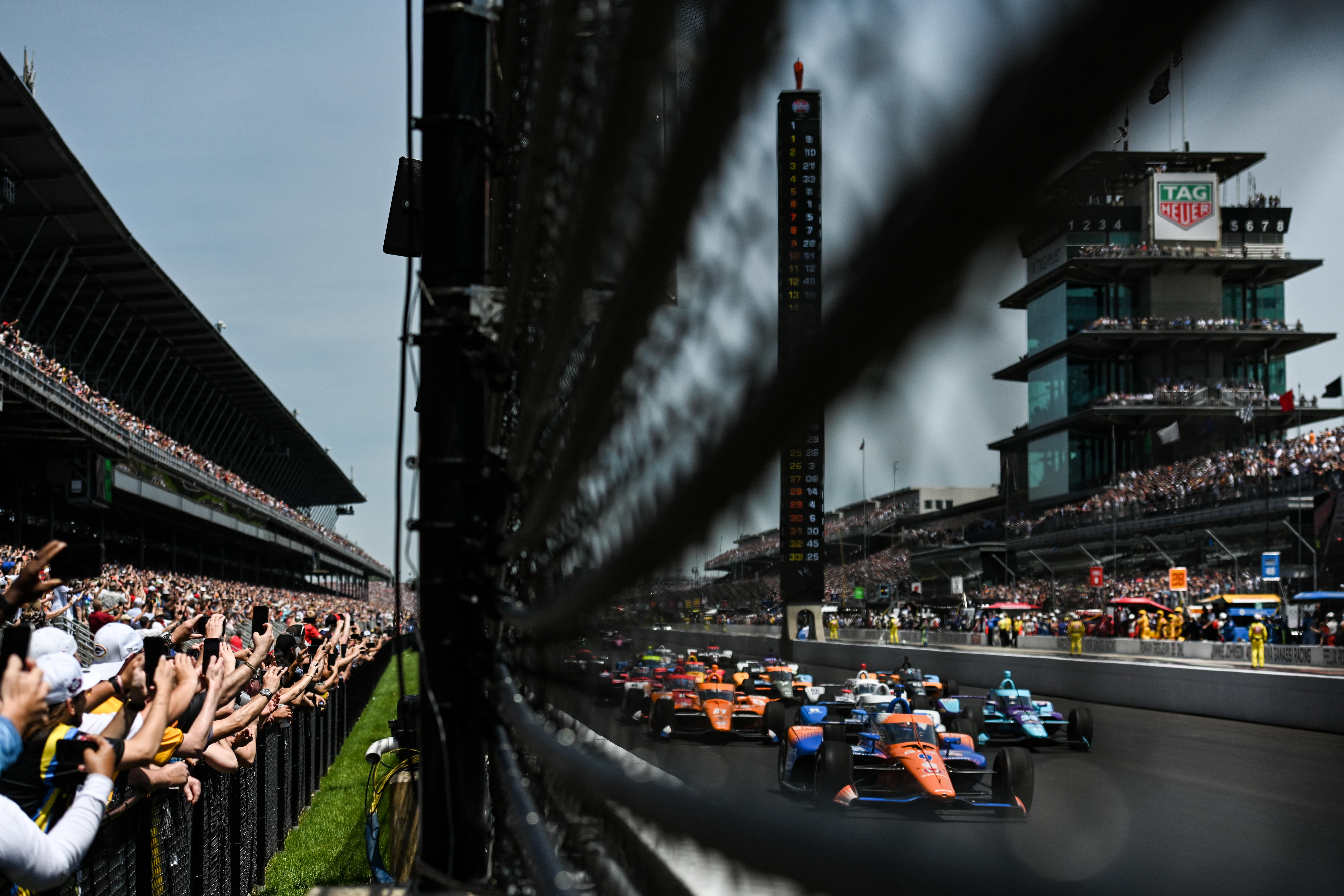 In the full-time numbers, it's 15 for Honda and 12 for Chevy.
If you skewed those numbers to switch McLaren's three entries in the regular season over to Honda, that would give Honda 18 entries and Chevrolet nine. At the 500, it would be 21 for Honda and 11 for Chevrolet (as McLaren will field four car in this year's race).
That is not a balance Honda would accept. It is incapable of running at that capacity.
McLaren would be a huge name for Honda to add in IndyCar, so there would surely be motivation to do it. But it would likely require Honda dropping multiple teams to bring McLaren onboard and it would be extremely difficult logistically to manage such a reshuffle.
Not impossible, but very, very difficult.
So, a Honda-McLaren tie-up in IndyCar feels less likely and less straightforward than it might in F1.
But stranger things have happened.