"That's legit," said Josef Newgarden not long after winning the Texas IndyCar race. "To finish sixth at Texas, that is not easy."
He was referring to Jimmie Johnson, who hadn't finished better than 17th or started higher than 21st since his switch from NASCAR beginning 2021.
He started 18th but worked his way to an excellent sixth in Sunday's race.
"In some respects, there's validation, in other respects, there's relief, in another respect there's just plain old 'I like to go racing'," said Johnson of the result after the race. "It's a bit of everything.
"I honestly don't have anything to prove to anyone. I'm truly doing this because I want to race cars and I want to race in the IndyCar Series.
"Of course, I'm a competitor, of course, I knew that I should run better on ovals, and was able to do that this weekend. That feels good.
"I don't have some axe to grind. I don't have a point to prove. I'm just going racing. I'm just purely happy I had a great day in the race car."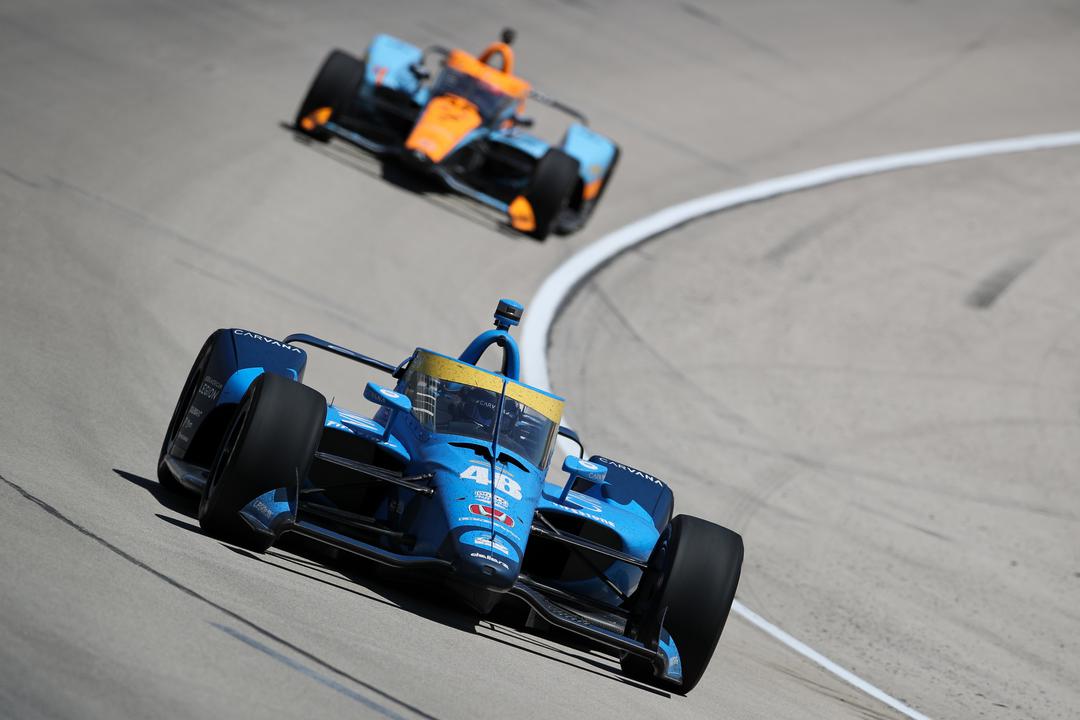 A great day is certainly what he had. As some rookies and veterans made ill-judged moves, got themselves in places of danger or just plain old failed to finish, Johnson took a workmanlike approach to the race akin to what you might have seen in the #48 stock car that won seven NASCAR Cup Championships.
Of course, now NASCAR has stages that award points, but it wasn't rare to see Johnson duck in and out of the top five or 10 only to emerge victorious over the last stint in his heyday.
In fact, he went the other way at the end in Texas, as a sudden telemetry issue meant the team didn't know how much fuel Johnson had saved in the final stint, which meant an aggressive fuel save to guarantee a finish.
This was why he had to let six-time champion Scott Dixon – who he had passed on track in that last stint along with 2019 Indy 500 winner Simon Pagenaud – go past him.
"I passed Scott Dixon," he said. "Probably to his disappointment, to my excitement!
"He did get a better hand when it was all said and done.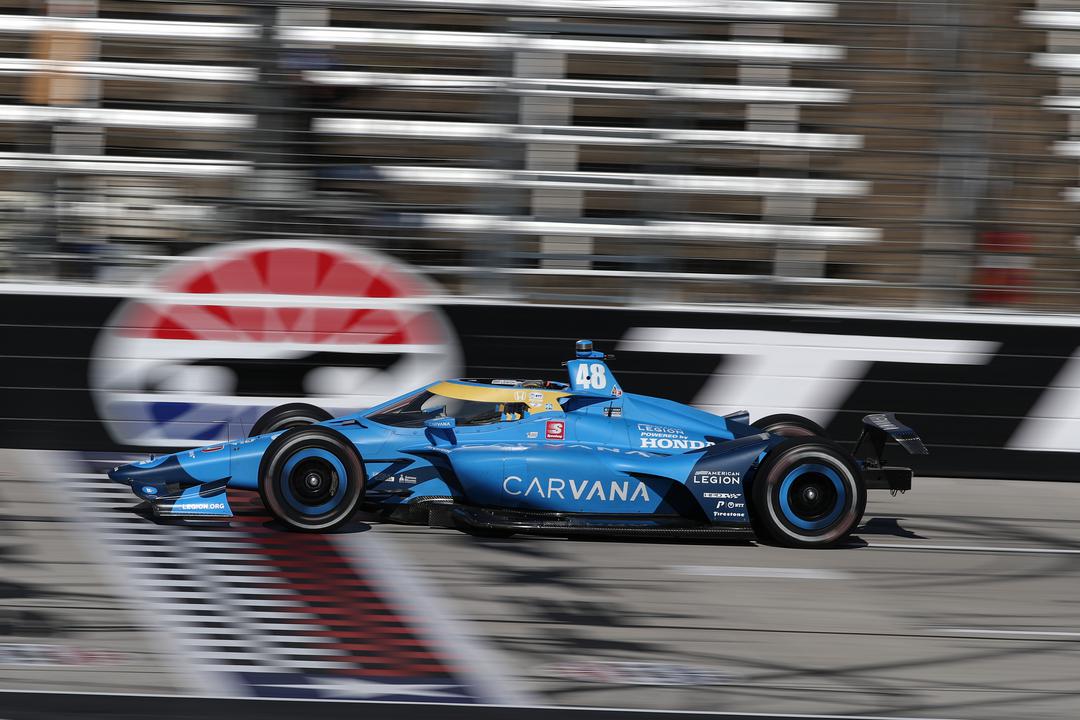 "When I caught that group and caught the 9 car, I had to look two or three times to make sure really it was the #9 car, not another car with a blue-back half.
"Yeah, I have caught Scott Dixon, this is good."
This wouldn't have happened on a road course because Johnson is still so far off being as competitive as his Ganassi team-mates. And personally, I totally understand that given Johnson has no single-seater background and he's not been a prolific road course racer even in NASCAR.
I understand the contrary view that this IndyCar spell is somehow stymieing his legendary status, but for me, nothing will change that status and he's earned the right to give whatever he wants a go.
He could have gone to any low-budget single-seater series but he's come to IndyCar and brought a hell of a lot of fan interest and sponsor money with him.
What this weekend will ultimately have done is raise expectations, especially for an event that inspired this switch in the first place and encouraged Johnson to come here: the Indianapolis 500, which he watched as a child.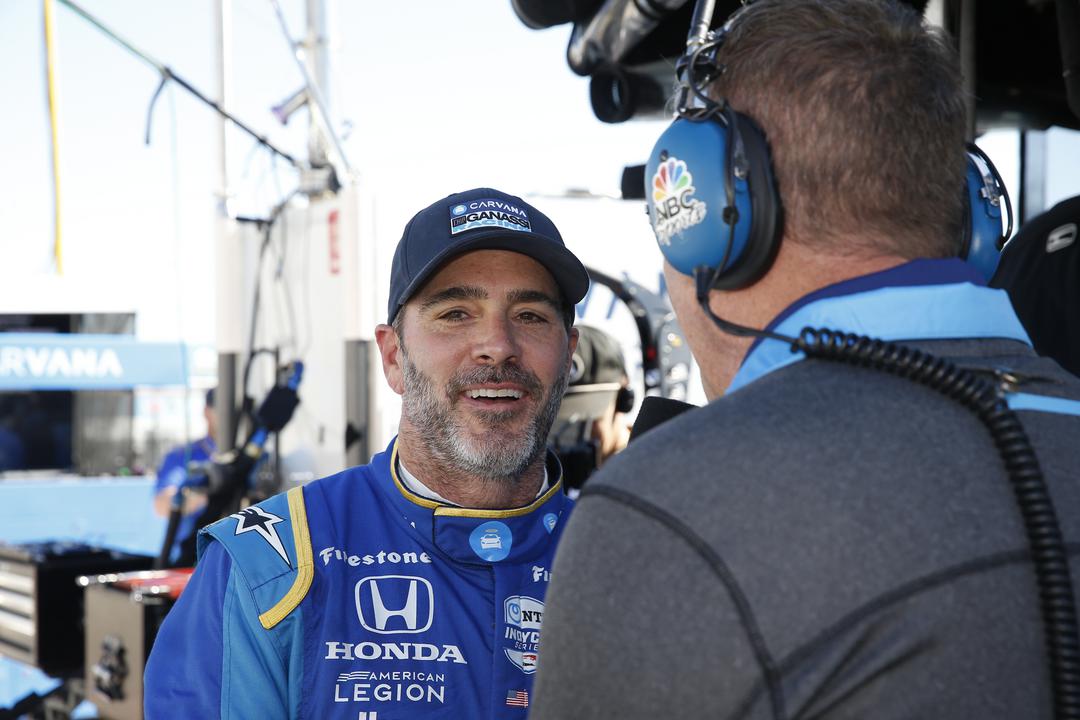 Some of Johnson's crew members on the radio at the end of the race were reported to have said 'now let's go win the Indy 500'.
Asked about the likelihood of that radio message coming true and if the media should be talking about that now, he replied: "You guys are welcome to. Absolutely.
"I feel like that's an aggressive statement, for sure. But why not? Why can't we? The 500 is a special race.
"We've seen favourites win. We've seen the race won by strategy, first-time winners, a variety of different things that have taken place.
"Helio is like ages older than me and he won last year. Really, anything's possible.
"Building off today, if I had a poor running today or didn't feel the car, get a sense of the car, I would think the hill to climb during the Month of May would be much steeper. Learning what I did today, I'm going to start at such a better spot.
"If the race was 50 laps longer, I think I would have finished further forward. If I started 10th, the way the track played out, my result would have been better than a sixth.
"Why not? Let's dream big."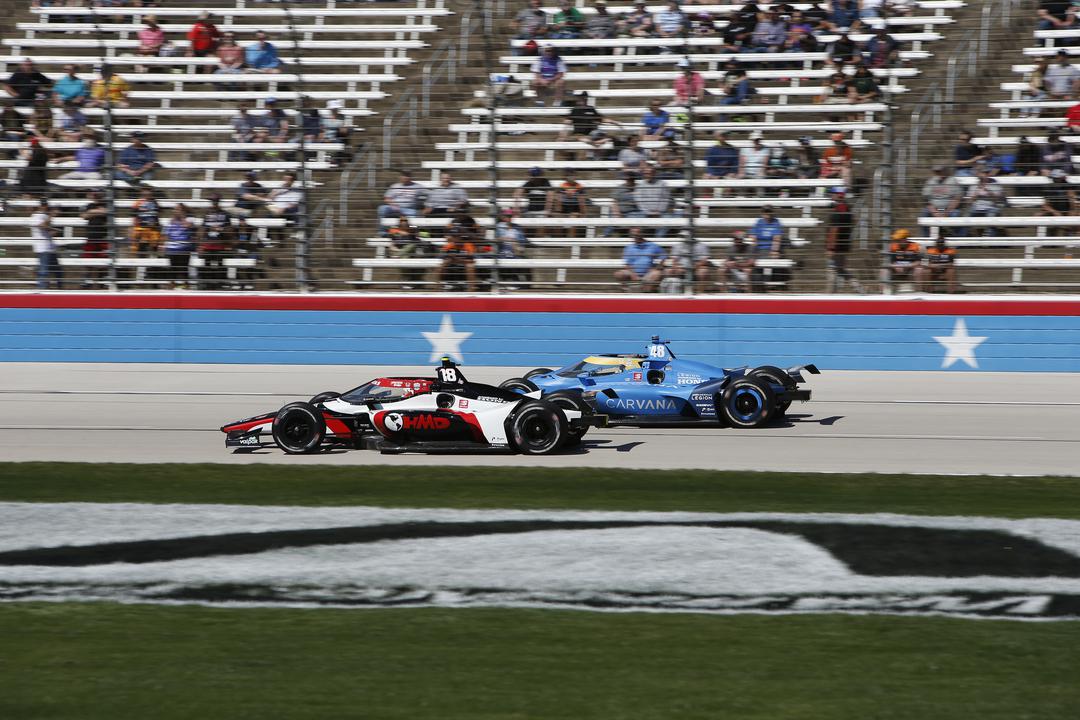 The momentum and interest in Johnson's big IndyCar may have waned amid disappointing road course results, but if there's ever a time this move was going to be as powerful and interesting in equal measure, it was going to be the Indy 500.
Now that he's been persuaded into doing it, and had a great run at Texas, hopes are high that Johnson can prove competitive again.
Another sixth would be incredible in the 500. Dare we dream bigger?