There's no doubt that the Formula 1 world championship has descended into dirty tricks, tactics and a bitter war of words after the Saudi Arabian Grand Prix.
But does it really have to be that way?
This year ex-F1 driver Romain Grosjean especially has shone a light on the camaraderie in the IndyCar paddock. In August he said he hadn't "heard much" from the F1 paddock and that "it's a very different paddock and you don't get so many relationships as you do here".
The drivers generally in IndyCar are much more friendly. Ahead of Grosjean's oval debut earlier this year, Penske's Scott McLaughlin – Grosjean's only rival for rookie of the year – offered to take Grosjean on a drive around the track in a road car to get a feel for it.
When the helmet is on these drivers are as competitive and as fierce as any. But rarely do you get drivers in IndyCar feuding over a long period. Sure, there are flashpoints, but it doesn't usually sustain in a way that manifests week to week.
Of course, let's not pretend for one moment that IndyCar is on the same pressure and prestige level as F1, with well over £600million going into the programmes fighting on track at the front in Saudi last weekend.
But does it really need to get that heated and disrespectful?
IndyCar may offer more points per race but it's very rare that there are more than three drivers in with a realistic shot of winning the championship. In the Long Beach finale this year Josef Newgarden – recently seen battling Scott Dixon for titles without any animosity – fought Alex Palou and Pato O'Ward.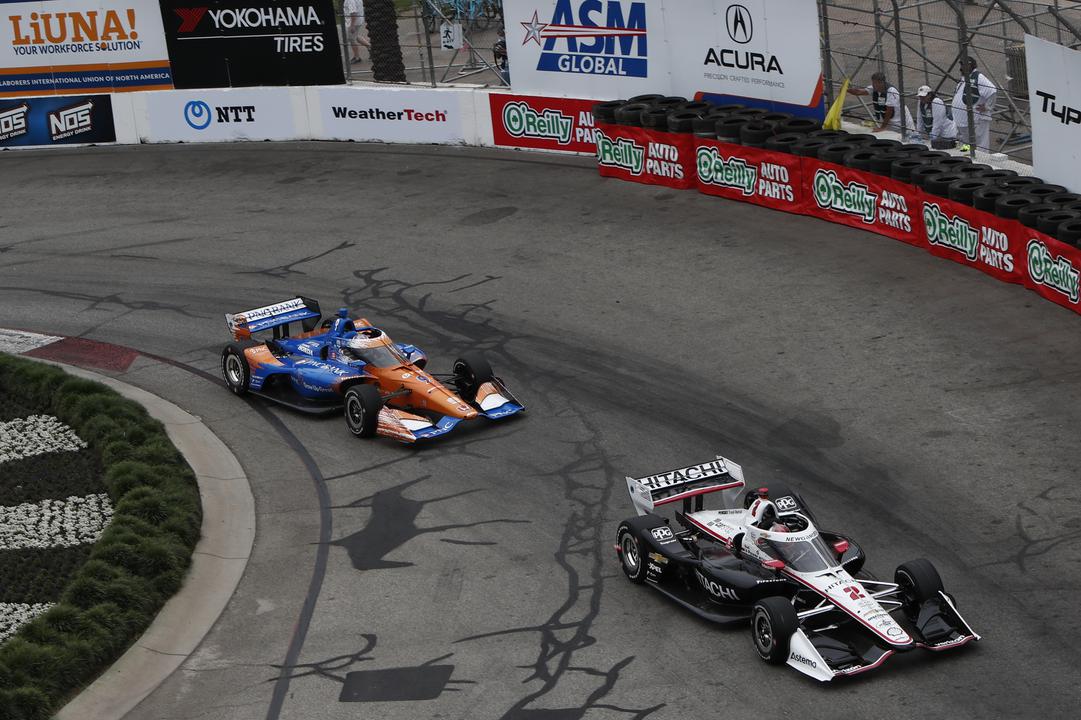 Asked in September about the Max Verstappen/Lewis Hamilton 'mind games' and a lack of that in IndyCar, double champion Newgarden said of his own series: "I think it's a very respectful championship when you look at it, which is the beauty in IndyCar racing.
"You have such a fierce environment where you have the best of the best in my opinion from around the world that want to compete every weekend, want to be the best and be on top.
"But we do it in such a respectful way.
"You have great drivers that push to the limit, but they don't try and go over it, certainly not purposely.
"Mind games are part of that. Obviously, we're going to try, and I always try and project my strengths, but at the same time I always want to win fairly.
"What I'm trying to get at, though, is why you don't see a lot of that mess in our series is just because it's a really respectful group of people that are here to work hard and let that really shine through at the end of the day.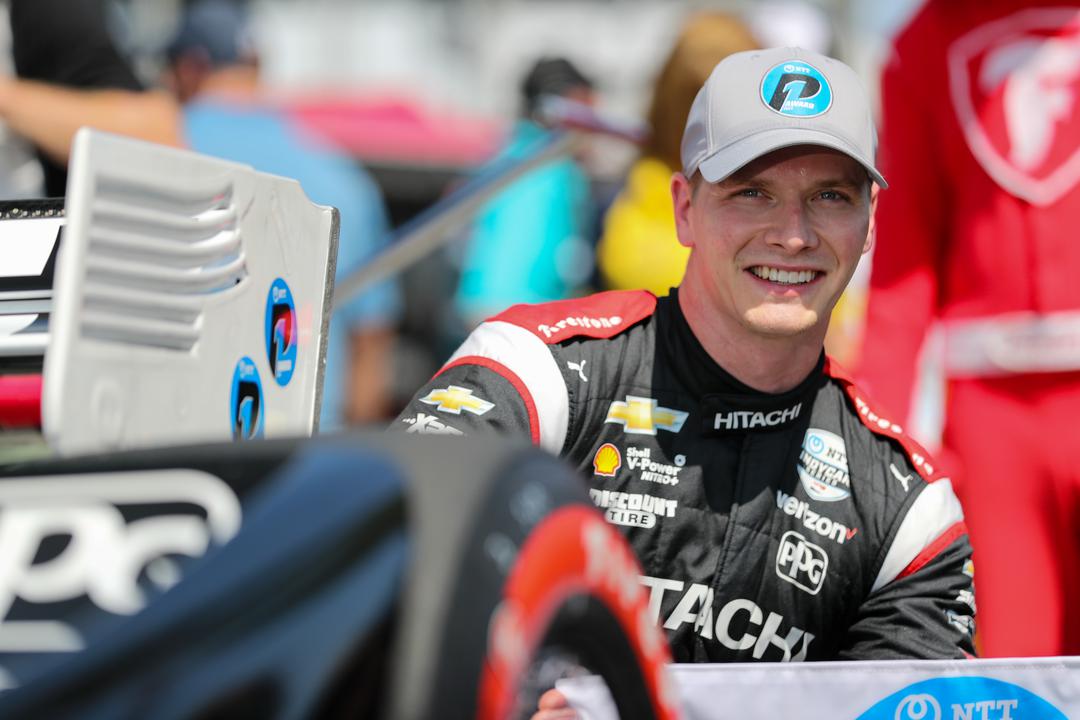 "The hardest working group and the group that gets it right is the group that's going to be victorious, and that's what we all focus on.
"It's a really pleasant environment to be in. You can see that as evidence with Romain.
"It's one thing I love about this championship and being a part of it. It's a real pleasure."
The other side of the coin is, some may argue that without this deterioration of a relationship or at least a bitter rivalry, a sport isn't as entertaining to watch. Many different sports' glory periods revolve around an intense rivalry with two of the best fighting tooth and nail for inches, milliseconds and victory.
Does IndyCar miss out then? Is one of the reasons it hasn't quite cracked the international market as well as perhaps it should have because its leading drivers are too nice? Should we be advocating for more bitterness in IndyCar?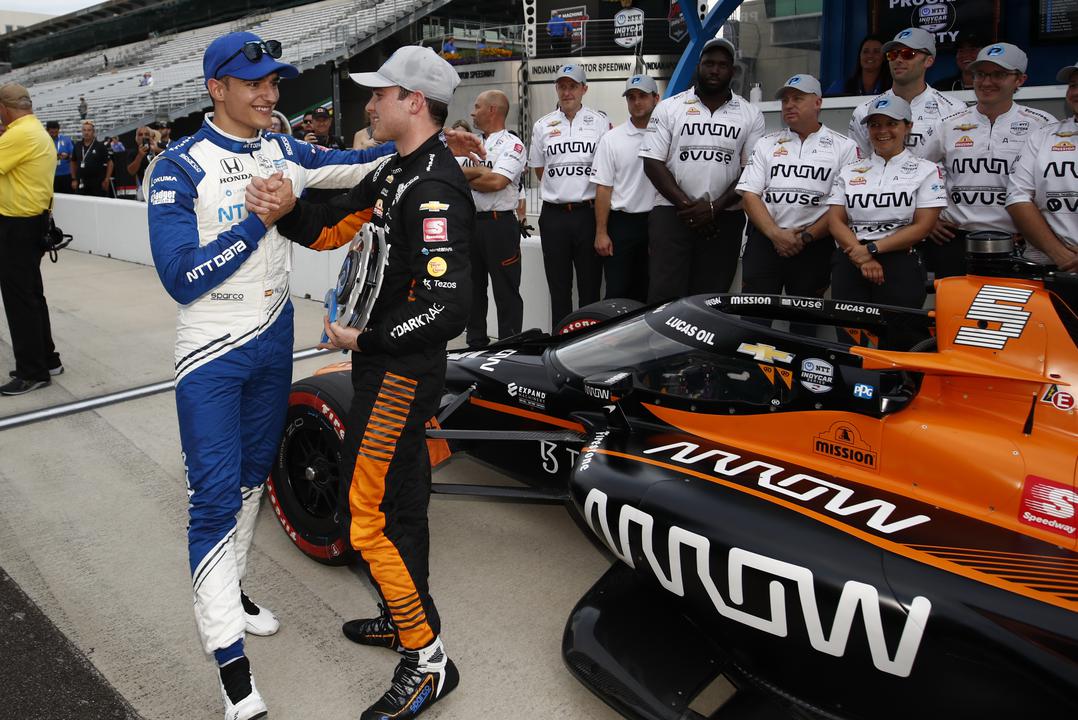 O'Ward and Palou certainly could be the next up and coming pair to inspire rivalry, but instead, before their Long Beach decider , they were discussing their time racing in Japan and what to have for breakfast. Neither has a bad bone in their body and either of them being disrespectful is unimaginable aside from perhaps a heat of the moment outburst. Even that is unlikely with these two, particularly with Palou.
O'Ward is aggressive but clean in wheel-to-wheel combat. Palou's more studious and calculating in his style. It has all the hallmarks of a perfect 'Prost vs Senna' type rivalry on track.
But what Newgarden says rings true. There's too much respect between the drivers here for it to spiral.
No two drivers are so many competitive levels above the others like Verstappen and Hamilton, thanks to the spec chassis and the ability for even the smaller teams to compete.
Surely that should lend itself to more rivalries being created with more drivers able to win each week in IndyCar, but it never seems to materialise that way.
So, is IndyCar doing things much better than F1 with its camaraderie in title battles that help to present a clean and polished spectacle for the fans?
Or is F1 holding all the cards with its headline-generating rivalry of two bitter competitors scrapping to the end?