"He's not the best qualifier, but he's probably the best racer in the series, in my opinion," Will Power said of one of his rivals after Iowa qualifying last weekend.
"Just over the years watching him race, he's one of the toughest guys. Like he's very, very good at starting back there and making his way all the way to the front.
"He's no joke. He's tough to beat."
Power is talking about Indy 500 winner Marcus Ericsson, who has grown used to being underrated and overlooked throughout his career. But Power isn't the sort of person to sit there and give false praise to a driver, unprompted.
The question he was asked wasn't even about Ericsson!
"I did read that," admitted Ericsson after Sunday's Iowa race. "It was very nice of him.
"It means a lot because he's one of the best IndyCar drivers in the last, what, 20 years, he's been one of the fastest. Yeah, that means a lot to me obviously.
"But I think as well, we've obviously been very strong. I worked extremely hard to put myself in a position where I can be running up front and fight for the championship. It's nice to see that hard work – reward for that hard work.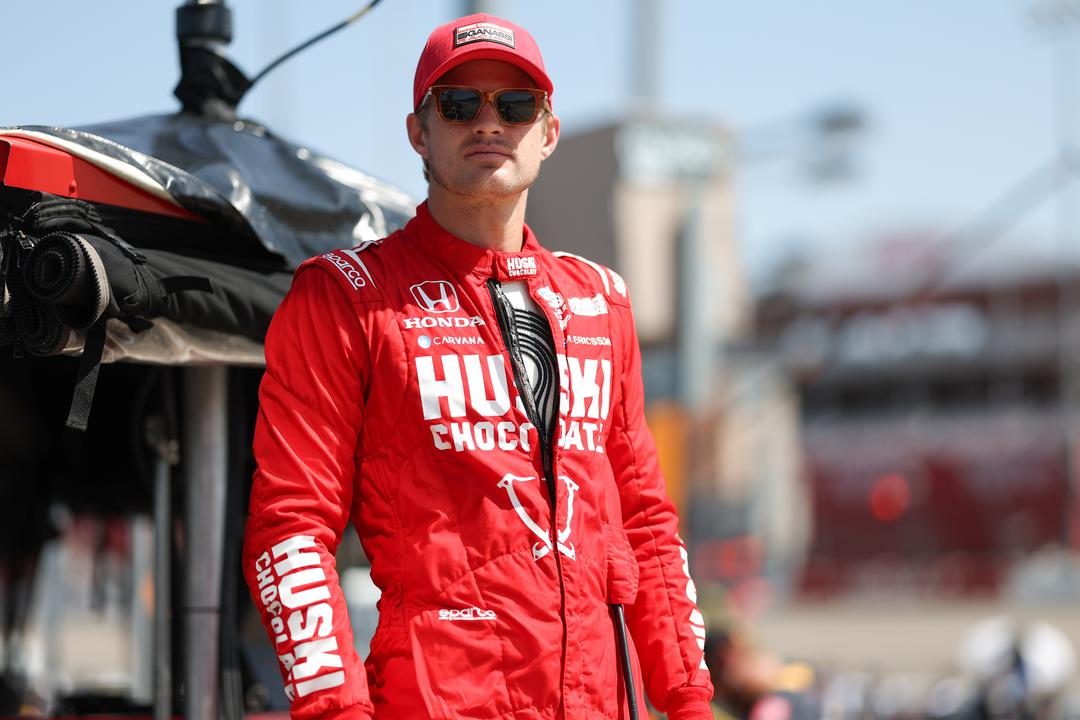 "Again, it's a team effort. I've had incredible support with my core group of people, my engineer Brad, Michael O'Gara on the strategy, all the other people that have been with me since I came to Ganassi.
"That stability helped me build my confidence and be where I am today.
"It means a lot to hear that from someone like Will."
After Josef Newgarden's crash on Sunday and what Ericsson described as his worst track of the season, he exits this weekend having scored a sixth and an eighth to secure his 17th top 10 in the 20 races since his staggering run of being IndyCar's top points scorer began at Detroit last June.
He leads the championship by eight points and while his average finish has dropped to third best in the series after last weekend, he remains the series' best scorer in terms of points per race.
His Ganassi team-mate Scott Dixon sat down with The Race to discuss what Ericsson's run looks like from the inside.
"I think you see that him and Brad [Goldberg, Ericsson's engineer], they've done a very good job," said Dixon.
"They're very thorough, and he's analysing a lot.
"You never really know, what is the trigger on that [run of form], sometimes it's just one race, it gives you the confidence to do it and then away you go.
"I think this year, the way that he's been racing and aggressiveness to even his racecraft, for sure, he's done a hell of a job.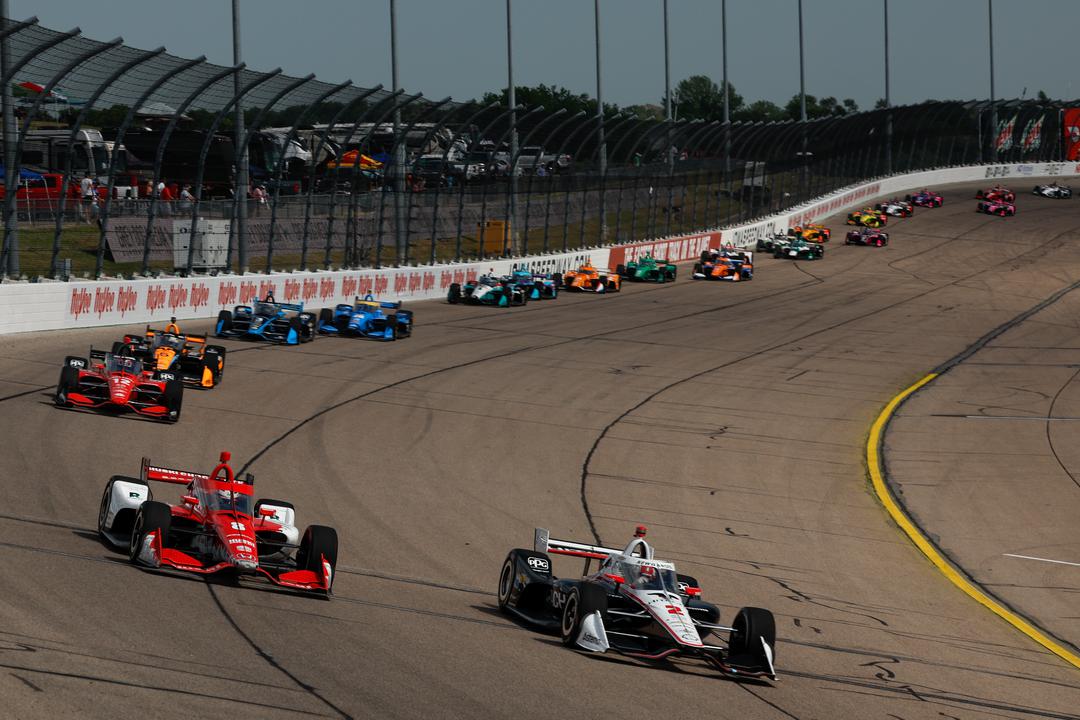 "Everybody works hard at this level but I think they kind of found the rhythm, which is sometimes difficult, especially with so many things changing from weekend to weekend.
"Consistency is key and I think they've consistently made sure that they're in the running and even on rebounds, whether they've had a struggle or an issue, they've been able to capitalise on everything.
"So again, it's never one thing, it's always small details and I think that's where he and Brad have done a superb job.
"I think he's more focused on what he needs from the car, which has really helped."
There's no doubt Ericsson doesn't qualify as well as some of his rivals. He's started outside of the top 10 in half of his races this season, and that might act as a negative in terms of his pace. He's also yet to bag an IndyCar pole or start on the front row, something he's very keen to rectify.
But rival Newgarden reckons that lack of "flash" isn't a bad thing, if anything it might even give him an advantage. Although Newgarden still thinks Ericsson's team-mate Alex Palou is a cut above at the moment.
"I think he's done a great job obviously. How could you not say so, right? He's doing a tremendous job," said Newgarden.
"He's kind of just been level. There's not a lot of flash to him. I would say even less so than Palou.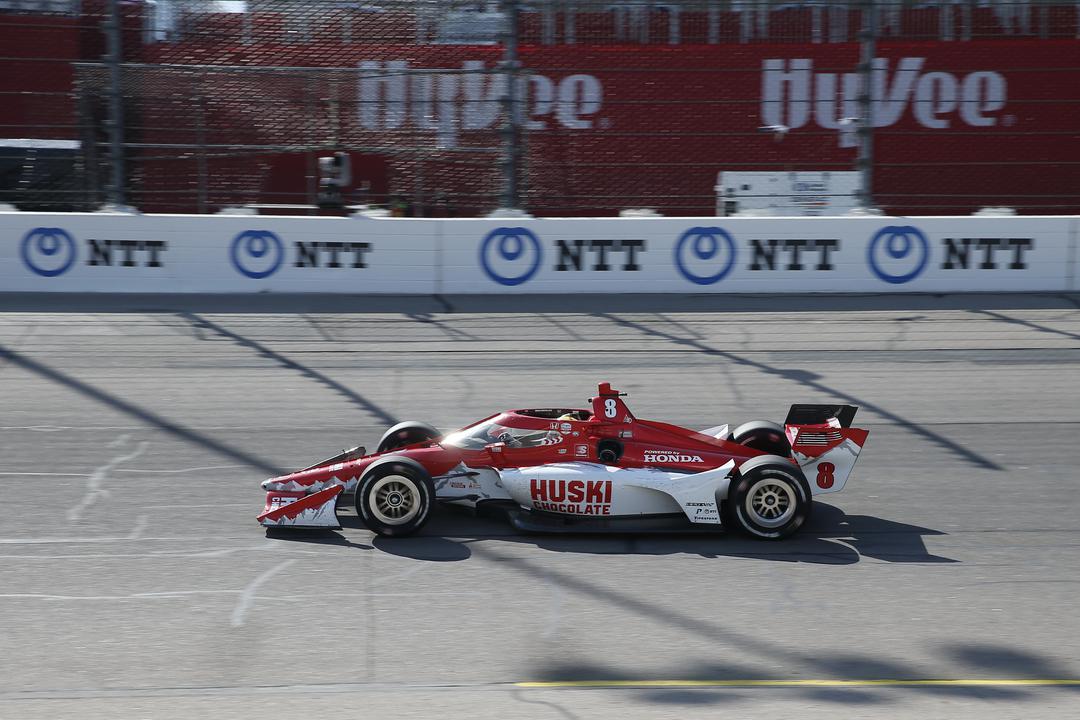 "Palou to me is like the best non-flash driver. That guy is super well-rounded, does everything well. There's nothing much to him. You're not seeing a lot of spark.
"Ericsson is like a step below that. I would put him like, maybe below Palou.
"They're just having a good run. They're doing a great job. Obviously they have a great team. You can't do it alone in this series, they're a great team at Chip Ganassi Racing. It's a great combination for them.
"He's not going to be easy to beat. If he keeps doing what he's doing, that can win championships."
Sadly for Ericsson's rivals, the stats about his slight dip in stats at Iowa can be balanced with his results at the tracks remaining. At the five circuits left on the 2022 calendar, he's finished in the top nine at all of them the last time there.
He won in Nashville last year despite crashing in the first handful of laps. He was seventh at Portland and sixth at Laguna Seca, ninth at Gateway and overcame a penalty to finish fourth on the Indy road course earlier this season.
So rather than him being surpassed in certain stats at Iowa being a sign of trouble to come, it actually looks like great damage management at a place Penske was expected to be extremely strong anyway, as it proved to be.
This feature might have appeared a bit obvious, in the sense of 'drivers say nice things about the championship leader'.
But it feels relevant in the context of Ericsson's career that he's not always got the praise he deserves for his performances and even winning one of the biggest races in the world – the Indy 500 – has not quietened those noises totally.
He took to social media two weeks ago to defend himself over comments that he was only leading the championship because of double points at the Indy 500, which at the time wasn't a true interpretation.
"Ericsson only leads the championship because of double points at Indy" yes it helps. But we've had a very strong season + crashing out of LB whilst running P3. We're not making the rules. Same for everyone. Bring on the rest of the year! We can do it @CGRTeams 💪🏻 #ME8 #INDYCAR https://t.co/3qMCRhSU36

— Marcus Ericsson (@Ericsson_Marcus) July 18, 2022
Ericsson often feels forced to defend himself as people use certain information or results to tarnish his ability or his record without the right context or knowledge.
But for Will Power to call him the best driver in IndyCar shows that even if racing fans aren't ready to herald Ericsson's ability, his peers certainly are.