The term 'victim of one's own success' comes to mind.
Before you even consider any new cars to be added to the IndyCar entry list, there's a queue within the current series waiting to join.
From the Chevrolet side, Arrow McLaren SP is expanding to three cars next year, Juncos Hollinger Racing is poised to jump to two, Paretta Autosport would like to run one as a third Ed Carpenter car and Cusick Motorsports is also keen.
On the Honda side there's also Dale Coyne Racing, which has a third car and could run it full-time with new partner HMD Motorsport, and Coyne's ex-partner Vasser Sullivan is keen to get back on the grid after skipping 2022.
This might be great news for the series but there is one drawback. Where do the engines come from?
The Indianapolis 500 only just scraped 33 entries this season – with a lot of that down to the engine manufacturers jockeying over who they can supply.
With a new engine coming in for 2024, there's a quadruple-part conundrum. Honda and Chevy don't want to build any more of the current engines as they're becoming obsolete soon, the new engines are going to be scarce for parts and might suffer reliability issues, engineers and mechanics are at a premium and tough to find for expanding programmes and there's no third manufacturer on the way as yet to even the load between Chevrolet and Honda.
Asked how Chevrolet plans to scale up to cope with more entries next year, its IndyCar programme manager Rob Buckner said: "We've always planned with a two-manufacturer scenario, 12 full-time cars is a good number.
"We have the people and parts to do that.
"So, 13 and 14 ends up being a stretch for us. But we try to never limit our teams' growth. If they have the funding and the drivers to put together their plans, we want to be good partners with them.
"Last thing we want to do is be the reason that someone couldn't put a program together so try our best to support a healthy car count."
Asked as a follow-up what its hard ceiling would be, Buckner added: "I think for the last year of the 2.2[-litre engine], we would struggle to do 14.
"I think 12 or 13 full-time Chevrolets is very realistic, probably not that big a lift for us. Going beyond that, we don't have the parts, we don't have the people.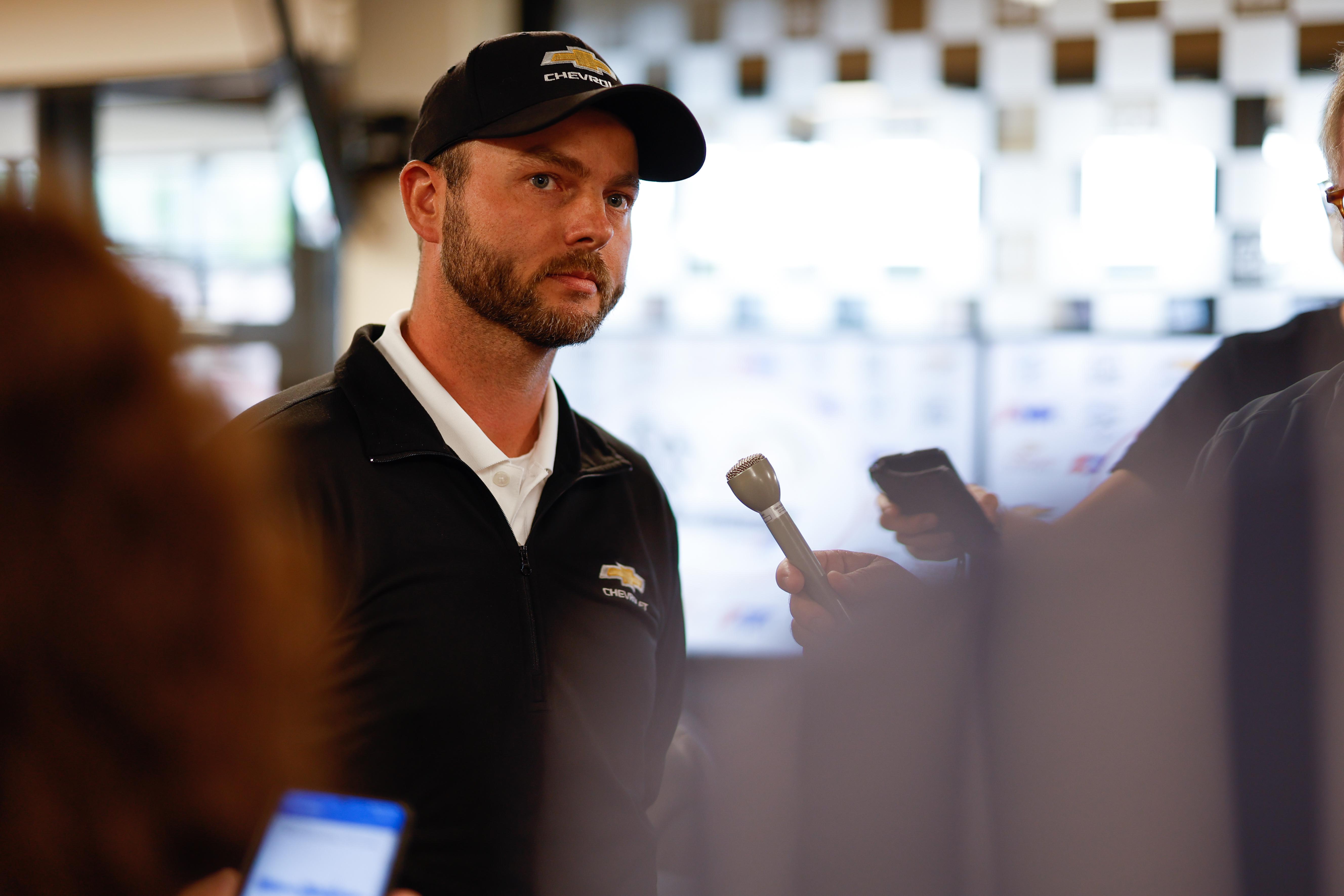 "We're kind of structured for 12-to-13 full-time and 18 at Indy is really what we're planning for."
There are 11 full-time Bowtie cars on the grid at the moment, so the addition of McLaren's third takes Chevy right to its favoured threshold. It ran 16 at the Indy 500 this year, two under what Buckner suggests is Chevrolet's sweet spot there.
This is why discussion of adding a third manufacturer is talked about so much. It's not just the PR benefit of adding a new make to your series, it's the fact that the series is going to struggle to capitalise on its rising stock with more entries without fresh power.
The engine for 2024 has been delayed a year – which factors into this equation as the engine manufacturers have to run the 2.2-litre engines and equipment for an extra year they hadn't originally planned on – and the delay came from a parts issue.
Global supply chains are restricted through the impact of the pandemic and war, but even just the likely teething issues will place a strain on the builders.
"I think just getting started, I'm sure we'll break some hardware, new engine families are usually not as reliable as the 12-year-old one they are replacing," Buckner added.
"So we'll have some teething problems, I'm sure.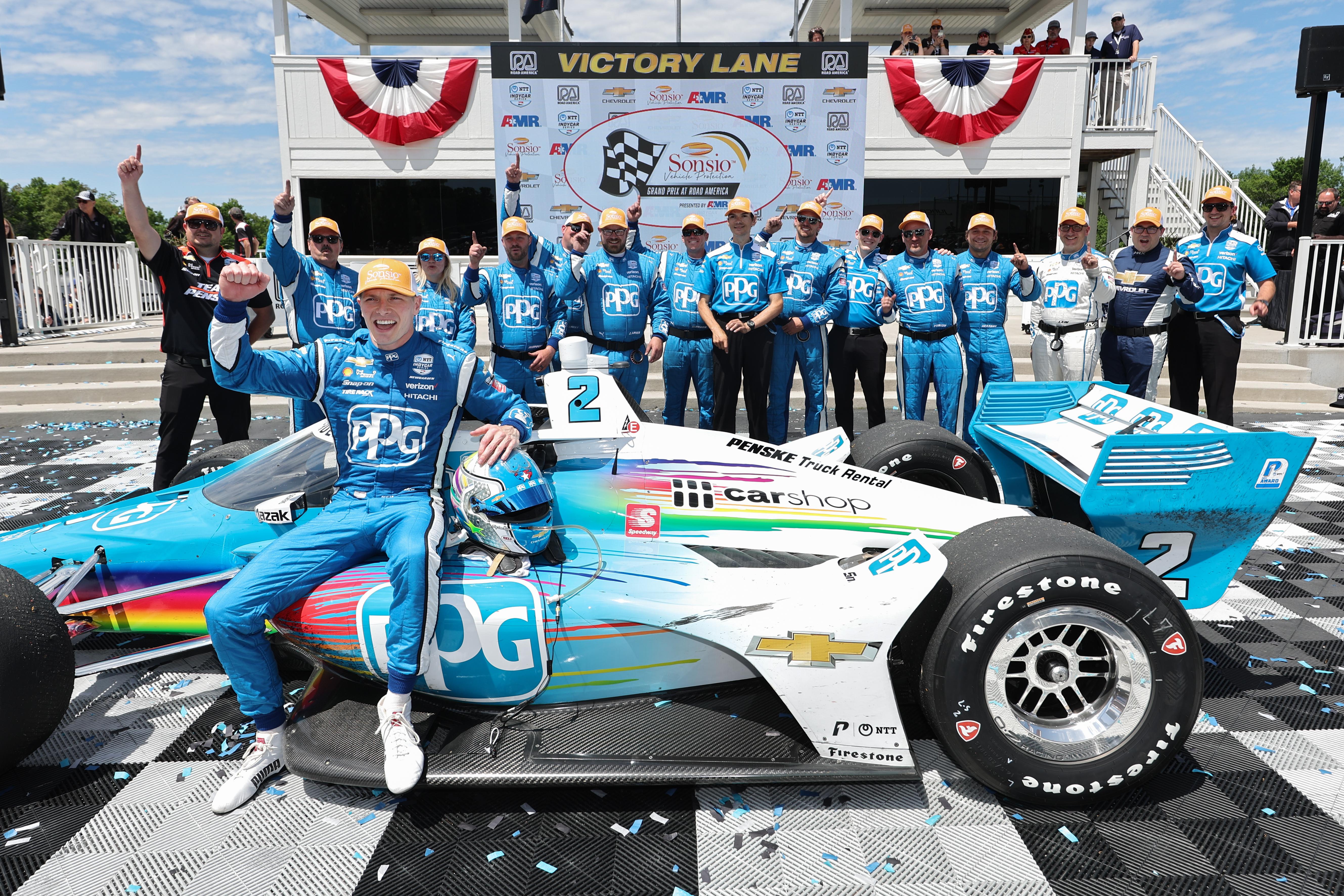 "We don't know what they are yet or how significant they'll be. But we're expecting '24 will be pretty busy.
"I wasn't around in 2012. But I know our trackside group often talks about how many fires there were to put out then, so we'll be flat out in '24, I'm sure."
Of course, Honda plays a huge role in this story, too, as it supplied more full-time entries and Indy 500 cars than Chevrolet this season.
It had 15 full-time entries and 17 at the Indy 500.
However, Honda isn't ready to discuss similar questions put to Chevy at Road America just yet.