After an off-season where he lost his ex-Red Bull Formula 1 engineer Gavin Ward to rising rival McLaren and significant personnel upheaval ensued, people might have been ready to hit the panic button when double champion Josef Newgarden finished 16th in IndyCar's 2022 St Petersburg season opener.
Fast forward two races and Newgarden has back to back wins for the first time since his first Penske season in 2017 and things appear to be looking up for one of the series' best drivers.
He hasn't won a title since 2019, but I'd point to Penske's Indianapolis 500 struggles since then and the fact that race awards double-points as a huge reason for that.
There's another apparent trend that could explain his stuttering title form lately and why that might change in 2022.
In both 2020 and 2021 after three races he was already chasing. Scott Dixon won the first three races of '20 and Alex Palou won the first race in 2021 while Penske scrambled – not through a lack of pace – to win. It didn't so until 10 races into the 16-event season.
Here's a breakdown of Newgarden's season starts over three races since he joined Team Penske in 2017:
| | | | | | |
| --- | --- | --- | --- | --- | --- |
| Year | Results | Points | Points behind/ahead of leader | Championship position | End of season finish |
| 2017 | 8th, 3rd, 1st | 110 | -7 | 3rd | 1st |
| 2018 | 7th, 1st, 7th | 73 | -22 | 2nd | 5th |
| 2019 | 1st, 2nd, 4th | 125 | +27 | 1st | 1st |
| 2020 | 3rd, 7th, 14th | 84 | -71 | 4th | 2nd |
| 2021 | 23rd, 2nd, 6th | 75 | -43 | 6th | 2nd |
| 2022 | 16th, 1st, 1st | 118 | +5 | 1st | TBC |
Still, even given this strong start, Newgarden's hesitant to read too much into it.
Asked about his come from behind or lead from the front years and how they impacted his end result, Newgarden replied: "Some of them are so circumstantial.
"I thought 2020 was one of our strongest seasons we've ever had, and we lost the championship by just a little bit. I thought we started the year incredibly well.
"We had one thing after the other happen, and we just couldn't get a win for like four or five races before it finally clicked. It had nothing to do with our form. Our form was incredible. I was really shocked at how 2020 transpired because of how good I thought we were performing.
"So I guess I say that to you because they're all so different.
"I don't read too much into trends because they all kind of take their own shape, and I focus on where we are truly from a performance standpoint.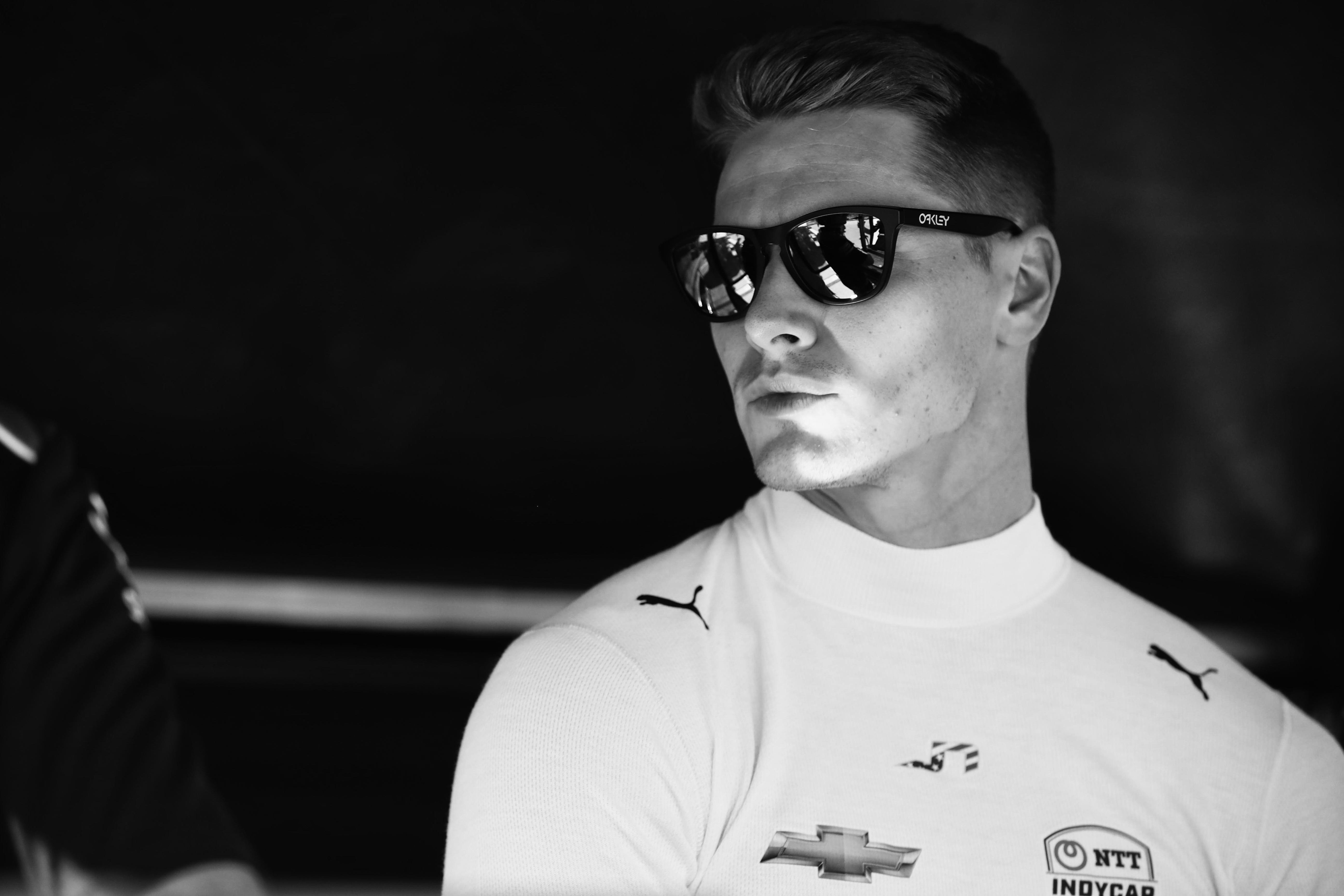 "So we could have a terrible start to the year, but if the performance is there and the results aren't coming for outside circumstances that weren't in our control, well, then I'm not going to freak out.
"Eventually that's going to come to us and it'll play out towards the end of the year.
"I'm also very cautious that if we start a year super well, like say this year, things can turn like super quick, and we'll all of a sudden have to get on top of it and try and rectify it.
"The trends for me are hard to follow because they can change so quickly and I feel like every season just takes its own shape.
"I don't know that I'm going to compare right now what's going on in 2022 to any other year at the moment."
It's the kind of pragmatic attitude that makes Newgarden one of the most formidable opponents on the grid mentally as well as what he can do behind the wheel. Which, by the way, appears endless if you managed to watch him hold off the reigning series champion Palou on cold tyres on an out-lap at Long Beach on the way to victory. Or turn Colton Herta – who overtook for fun in 2021 – into a blunt instrument, holding him at bay for a whole stint in the middle of the race.
That after the race he repeatedly pointed to being pissed off at a reporter asking him after qualifying how long it was going to take Herta to check out up front – and that he wasn't going to let that happen – only further shows the zone Newgarden is in at the moment.
However, there is some logical thinking in this approach Newgarden's taking which might seem a bit pessimistic on the face of it. He knows he has a team full of new crew members and an engineer in Eric Leichtle who – as experienced as he is – hasn't performed the race engineer role before in IndyCar.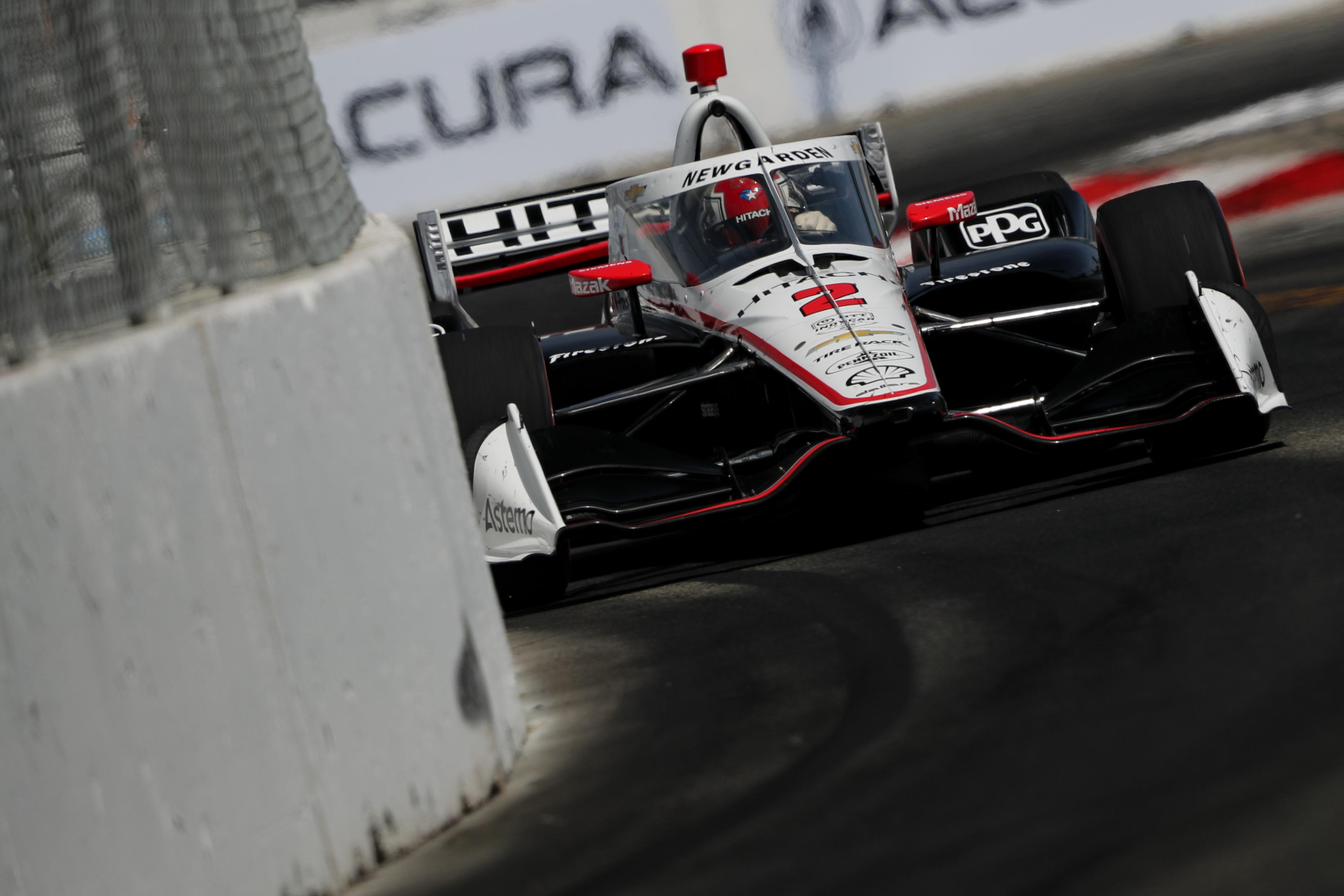 But in addition to that, we can revisit the stats for a moment to hint at why Newgarden isn't getting carried away – even the opposite, remaining extremely cautious about it – just yet.
In 2020, Dixon had a 62-point lead over the next best driver at this point and in 2021 Palou led by 18 points after three races also. Newgarden leads now by five points which, as significant as being the championship leader is, is nothing. A pole, leading a lap and leading the most laps by an opponent would cost you four of those before you even factored in the points awarded for your finishing position.
Where any Newgarden fans can fight this pessimism is with a look at the Penske team, and how it has started 2022. It has won all three races via Scott McLaughlin and Newgarden and added a further three podiums with Will Power also in the top four in all of the races currently fourth, with Palou separating him from his leading team-mates in the points.
Power has struggled to start seasons well recently and McLaughlin has been the surprise of the season winning races to start his second full season in open-wheel cars, never mind in IndyCar.
With Simon Pagenaud headed to Meyer Shank Racing – quickly becoming the Penske exodus squad with Helio Castroneves already onboard there – Penske has reduced to three cars.
There's long been a suspicion that Roger Penske prefers three entries, and whether his foray into engineering the Porsche sportscar programme enforced it through spreading of personnel, or it was a choice, the results say it is working.
Asked if we're seeing the benefits of that, Newgarden said: "Yeah, I think there's something to that. I do. We felt like that could be the case.
"We've compacted everything. We've sort of narrowed in on kind of our focus and what we need to be really looking at and how we can control the whole group.
"It's a little easier to get your arms around it when it's three versus four, so I do think there's a positive impact, short-term, that we're seeing going from four to three.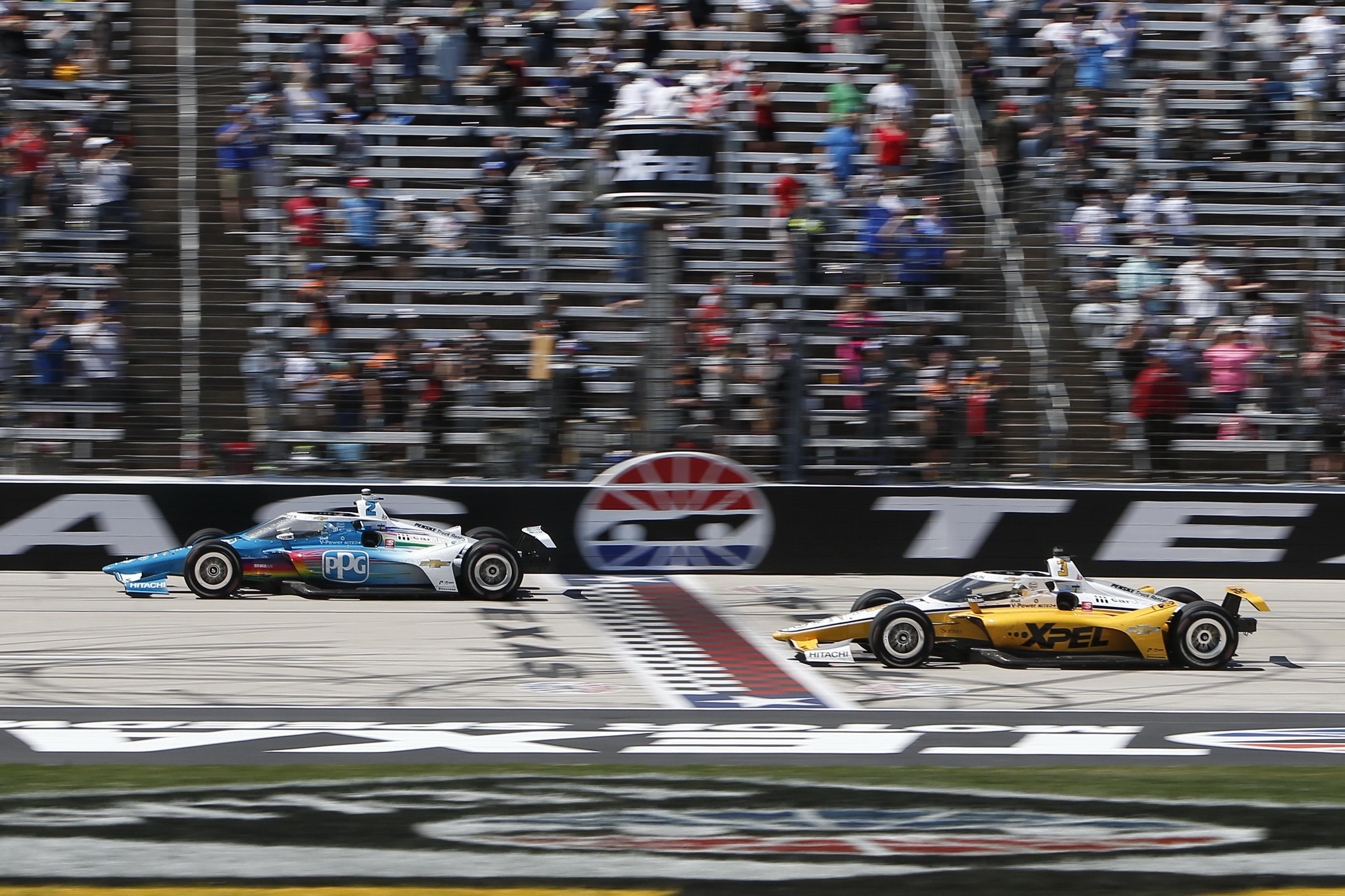 "I caution that because I think if you stayed at four, we still could have had the beneficial results we're seeing now, but I think from a short-term standpoint we've definitely made a gain by just being able to be more concise and put more effort and the whole thing and get our arms around it.
"So that's definitely happening.
"The big thing at Team Penske right now is I felt like we were super strong last year, but it was more so on the #2 car, and we needed to elevate the whole programme and we've done that.
"We've taken a big step across the board. I feel like everybody is firing on all cylinders, and that's only good for the entire organisation.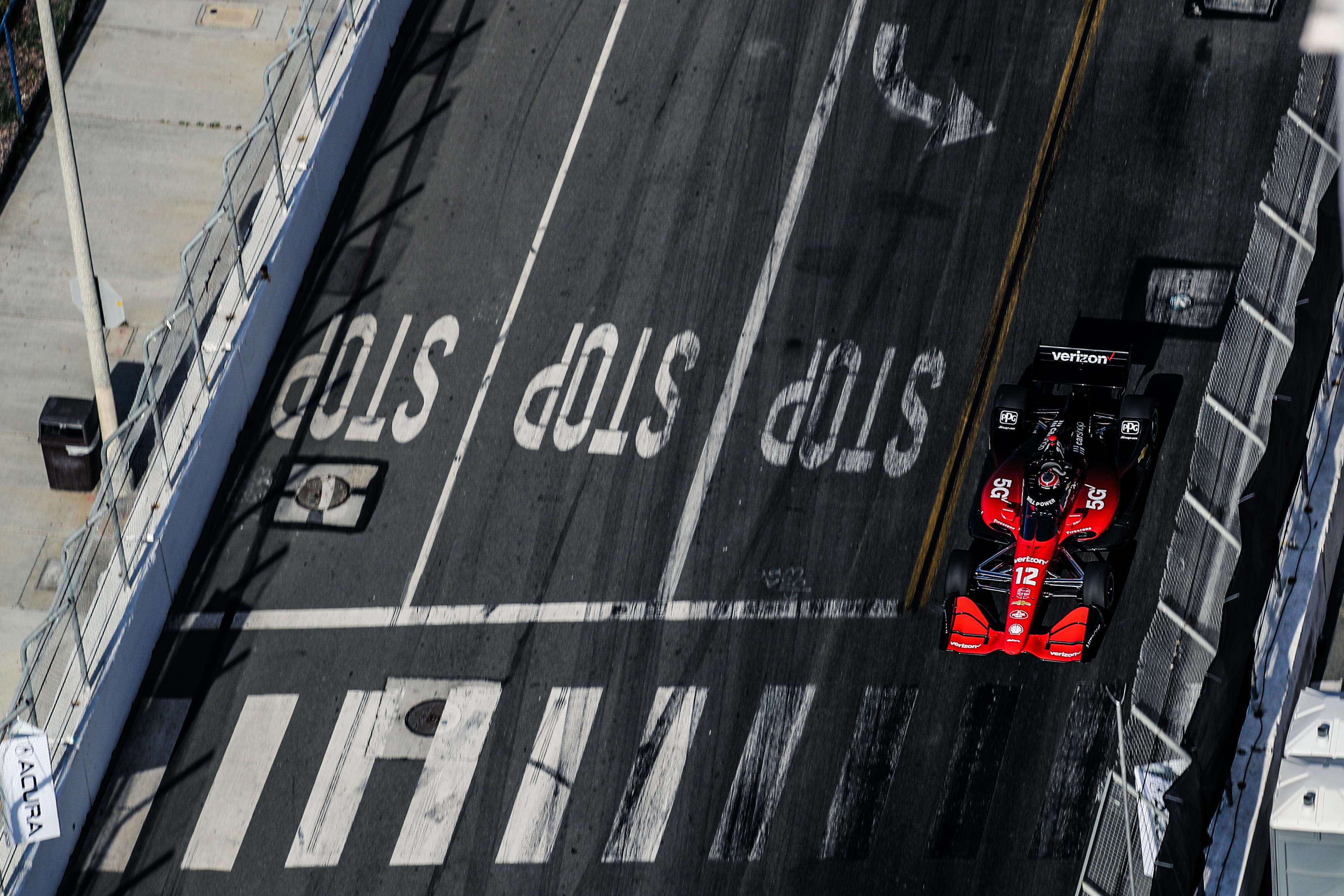 "When the whole organisation is up, then we're all lifted. I'm really feeling that effect at the moment."
Newgarden always says that he seems to perform well and that things come to him when there's chaos in his life. A total personnel shake-up in his team, a woeful first race and preparing for the birth of his first baby could definitely be combined into that category, and again, Newgarden is delivering.
He's certainly put anyone who had started to doubt his championship credentials – especially in the context of the off-season shake-up – on notice.