You'd never believe that the Chihuahua desert, political unrest in Southeast Asia and genetic engineering of plants could link back to IndyCar, but that's motorsport for you. It makes for the most unlikely of bedfellows.
Motorsport needs a very vital commodity to sustain itself. If there's political unrest or change in a very particular region of Asia, and that government decides not to export to Europe and America anymore, it could cause unimaginable disruption.
With a combination of the global pandemic disrupting supply lines and big companies looking to reduce carbon footprints, this very special commodity needs to be expanded from one small region in Asia and become easier to produce in some of motorsport's vital supply areas.
In America, Firestone might just have cracked it.
That's right, we're talking rubber.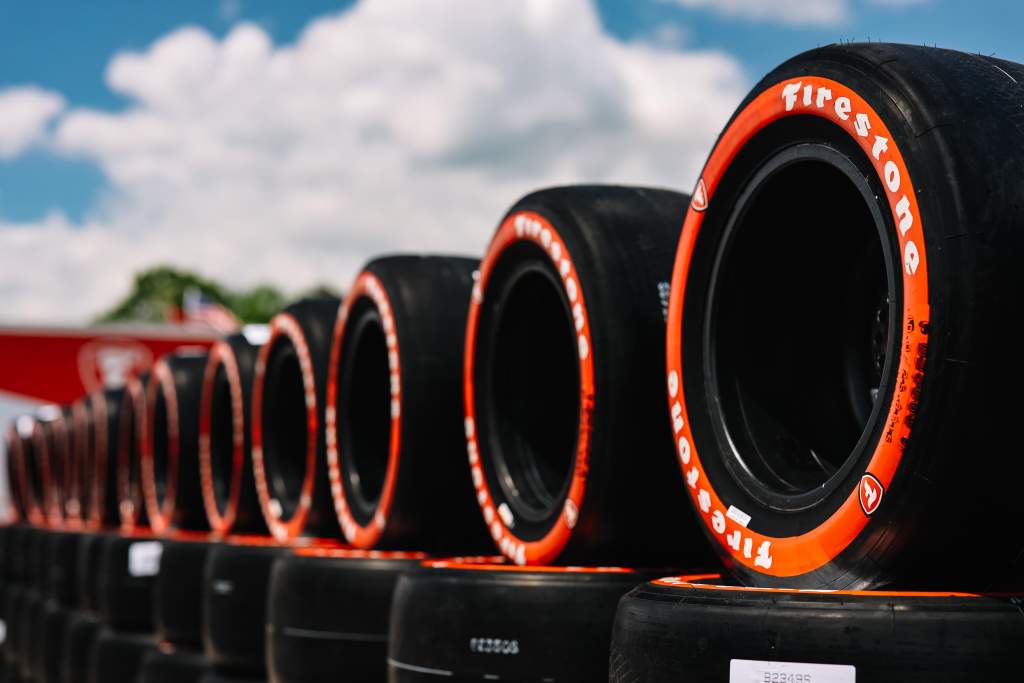 In August, the harder of the two IndyCar tyres in use at Nashville will be made from guayule (g-why-ooh-lee) rubber, which can be grown in the US and has been sourced in the Chihuahua desert.
This means Firestone can cut down its reliance on the Hevea tree in Asia, and rid itself of the costly (money and environmental impact) transporting from Asia.
In fact, Firestone reckons most of the rubber used in motorsport comes from this specific Asian region – places like India, Indonesia, Malaysia, Thailand and Vietnam – so it's at the mercy of geopolitical or climate change disruption in the area.
"Guayule is a shrub that grows naturally in the Chihuahua deserts and several parts of the southwest of the United States," explained Nizar Trigui who is chief technology officer and group president solutions businesses at Bridgestone Americas, the USA-based branch of Firestone's parent company.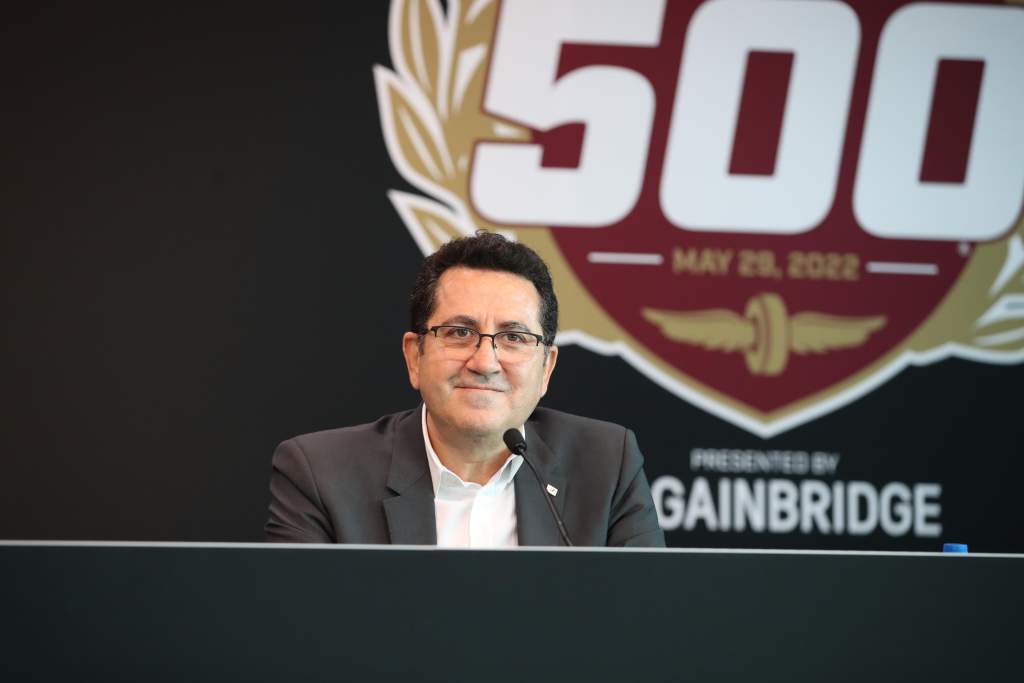 "It is a shrub that produces rubber in the bark, in the stem, branches and the roots of this shrub.
"What makes it so special is that the natural rubber that it produces is chemically identical to the rubber that comes from the Hevea trees in Southeast Asia.
"Also since it is a desert shrub, really requires very little water to grow, compared to popular crops like cotton and alfalfa, which makes it alternative crop to grow in places like California and Arizona that are facing persistent multi-year droughts and they really need to figure out an alternative.
"You can see we're really excited about the potential of guayule as a sustainable source of natural rubber and its potential to reduce our carbon footprint by localising production of really a key raw material for us."
The company started working with this new rubber five years ago and restarted work one year ago alongside IndyCar to bring the project to fruition.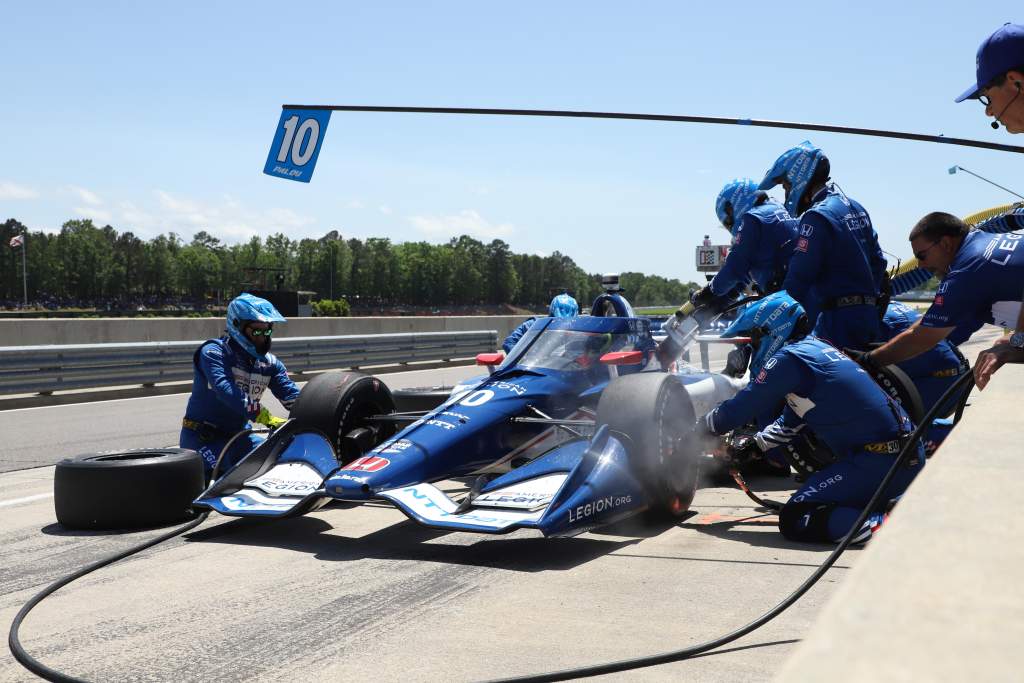 This guayule rubber will be packed into the sidewall of the new IndyCar tyre, a 100% substitution with the Hevea variant. Firestone's been through thousands of tests to make sure it's all but identical to the rubber it usually produces to ensure the same results on the track. In fact, chemically, it's almost identical.
The next step is working to make the new rubber commercially viable as Firestone ramps up to using more and more guayule by the end of the decade, with a staggered introduction.
It's nice to see that there are manufacturers out there which aren't just looking at how to recycle tyres better, but how to impact the process of making them to be more climate-conscious, too.
"We can run a tyre on a street course and we can have one result, we need to make sure a really difficult application for the tyre, a superspeedway, a place like Indianapolis, that it's also appropriate for that there," Cara Adams, the director of race tyre engineering and manufacturing at Firestone, tells The Race.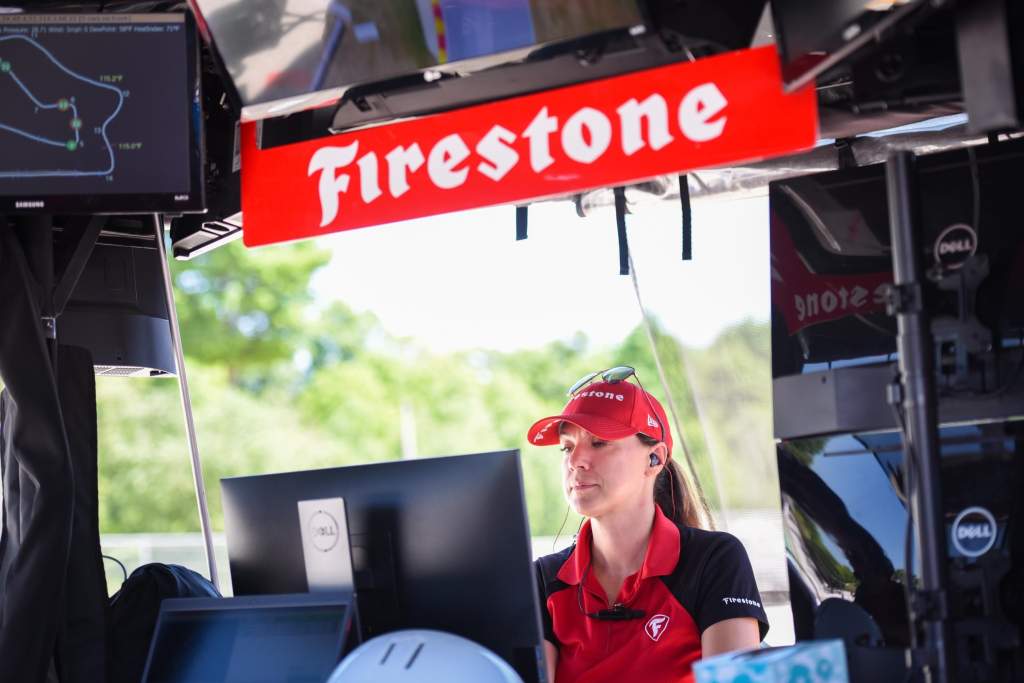 "So we'll be doing a lot of testing this year.
"We'll be testing at Indianapolis Motor Speedway in October. So this would be one of the tires that we would use at that test, evaluate it, make sure that there's no difference in the sidewall that we currently have.
"So we're looking at areas to use it 2023, but certainly we need to do some testing and other applications to make sure that the tyre works in all places."
That's not stated with any doubt that it might be different, but just due diligence before you send a car around somewhere like Indy at 235mph+ into Turn 1.
Trigui adds: "The logistic of manufacturing, bringing the raw material, processing it, ensuring that we have the quality and the manufacturing quality control, the manufacturing process, is the part that we're doing.
"We never rush quality. We do it properly.
"Actually a lot of testing is already going on tracks, with drivers.
"We're confident that we're being systematic in our point of quality control."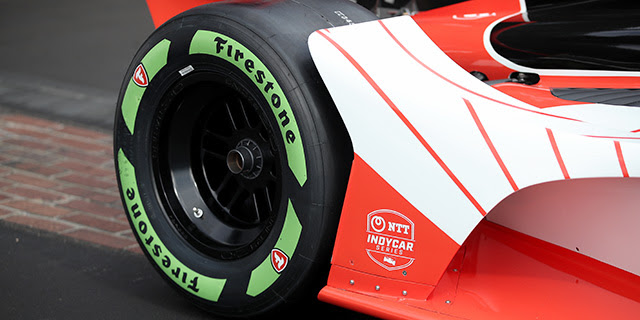 There's also the huge plus for a US business in creating jobs for people from the country, as growing Guayule has multiple benefits to farmers in regions that might be struggling with their crops.
"If you compare it to something like cotton or alfalfa that the farmers out there might be using, it's 50% less water," says Adams.
"So there's a reason for them to grow this crop. And it's also again, disrupting the supply chain issues a little bit.
"Our goal at Bridgestone, and we've said this publicly, is that by 2050 we want to be 100% carbon neutral and we want to have a tyre that's completely sustainable.
"So looking at those goals, there are areas we need to start and racing has also always been the ultimate proving point for our tyre technology.
"So what better area to start with some of the domestically-grown guayule rubber and putting that into a race tyre? Seeing that on a really impressive stage proving out its technology and then getting over into the rest of the tyres that we build at Bridgestone.
"So we're looking at this, we're looking at other areas to make the tyre more sustainable to have more renewable content in it."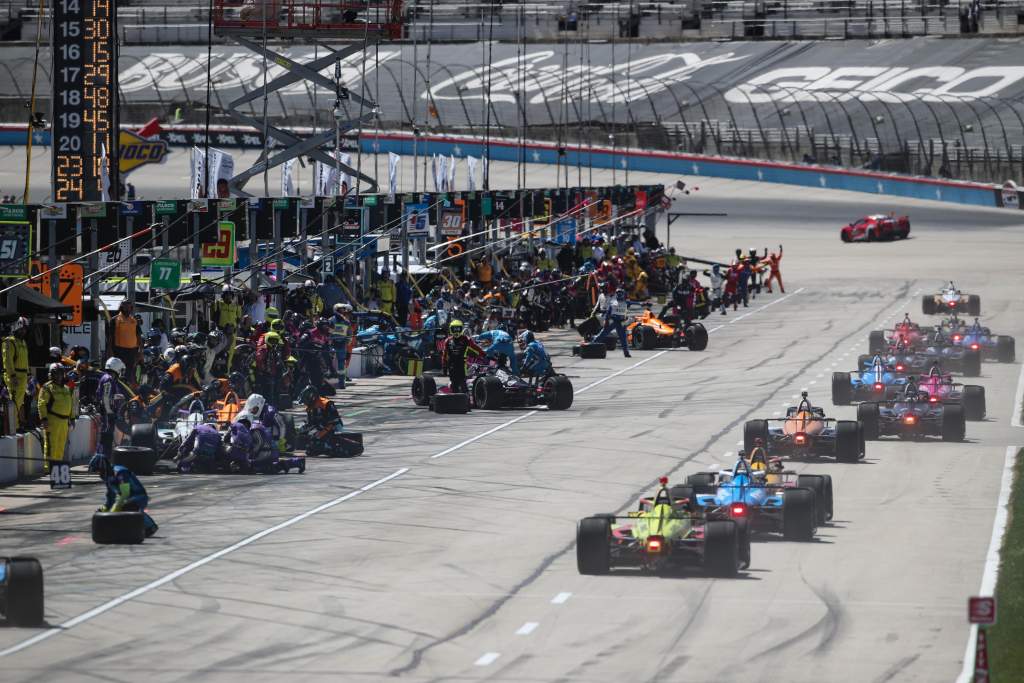 Admittedly it's not the most glamorous of topics to discuss, but like anything, reducing carbon footprint and making everything we make or use more sustainable is only going to become a bigger and bigger topic.
Why not address the issues we can now, in order to prevent bigger ones in the future?
I for one was shocked to learn how much reliance there is on one tree in one area of Asia.
IndyCar knows all too well what disruption of global supply chains can do, thanks to the delay of its new hybrid unit for 2023.
So bravo to Firestone for making what looks like a very sensible step., and to IndyCar for encouraging and adopting it.