IndyCar is one of the most exciting motorsport championships anywhere in the world right now.
It's had the same chassis since 2012, so there's an element of equipment parity of course blended with the big teams using their larger resources cleverly. But ultimately on any given Sunday, you can't predict a winner.
The cars themselves are powerful and tricky to handle. They're unpredictable and boisterous and if you tame one, you've conquered a wicked beast. If you can't adapt to driving with oversteer then you're in for a tough ride.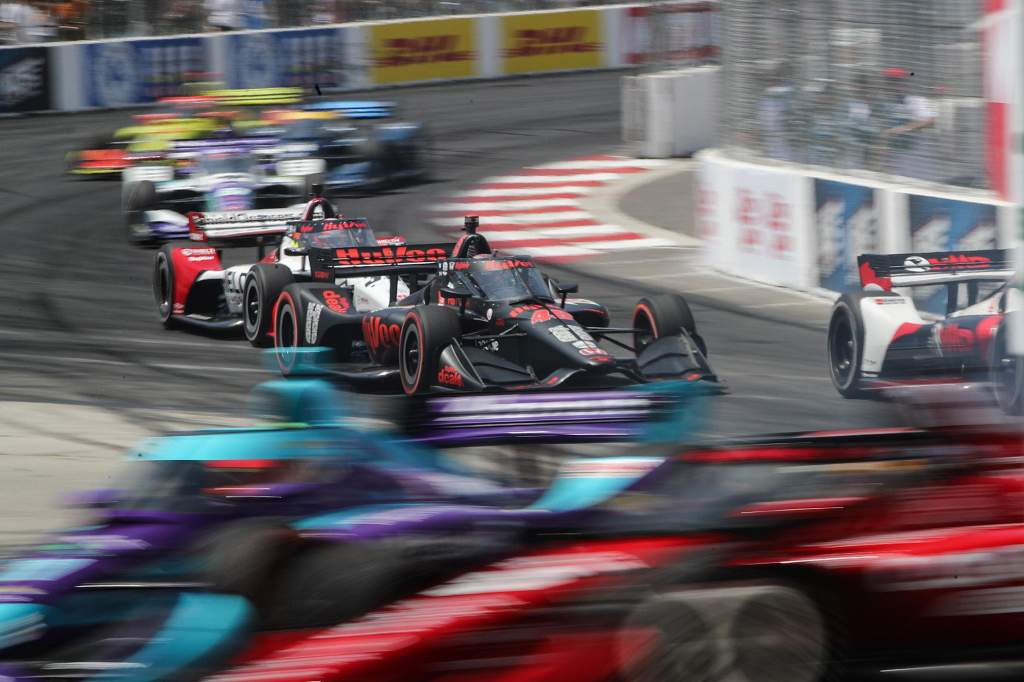 Then there's the unusual strategy calls that you have to factor in around yellows, which can also take a race win away from you through no fault of your own.
And what about the variety of tracks? You have to master short ovals and 2.5 mile speedways, road and street circuits. That's all with – in 2022 at least – one test day prior to the start of the season. Not two three-day tests. ONE day of testing!
All of these things ensure that the champion – and any of the drivers in the top five usually depending on the year – are worthy of the highest of praise given what they have come through, and the standard of driver they have beat to get there.
For those reasons in particular, it's easy to understand why IndyCar's young stars are being linked with F1, the pinnacle of motorsport.
Pato O'Ward – through his McLaren team in IndyCar – and Colton Herta through his team Andretti and now his junior deal with McLaren also, have put them firmly in the picture.
But is the reason they are able to shine in IndyCar also the very reason F1 is cautious about giving them a proper chance?
Our description of IndyCar and its difficulties also means showing consistency there is difficult.
Comparing average results in F1 and IndyCar is skewed by IndyCar counting retirements as classified positions too, and its field sizes varying from race to race. But comparing the 2021 stats of the series' champions is still revealing: Max Verstappen's average finish in the F1 races where he reached the chequered flag last season was 1.4. His IndyCar counterpart Alex Palou's equivalent stat was 5.0. And even Verstappen's 1.4 was inflated by his ninth place in a damaged car in Hungary!
Where F1 has been much more stagnant in terms of finishing position – as in, you tend to finish close to where you qualify and people going from back to front has been rare – IndyCar drivers can win one week and finish 17th the next and still lead the championship or avoid hitting the panic button.
What F1 teams know is that any driver that reaches the position where they are being seriously considered for an F1 seat is exceptionally quick. Look at some of the talents that have gone by the wayside even in recent years that were quick enough to make it, but just couldn't convince F1 teams they had the whole package or circumstance didn't go their way.
This brings us back to consistency. Of course, F1 teams need to see impressive results, but most of all they need to see consistency, that ability to reliably perform under pressure in the tightest of moments.
In IndyCar this can be so difficult because sometimes your team just doesn't quite execute, you get a bad strategy call or your car isn't quite in the window like the opposition and you spend the weekend chasing it.
And sometimes chasing excellence or even just mediocrity in this case, you crash trying to extract the maximum like Colton Herta did at Long Beach last weekend on his in-lap for his second pitstop.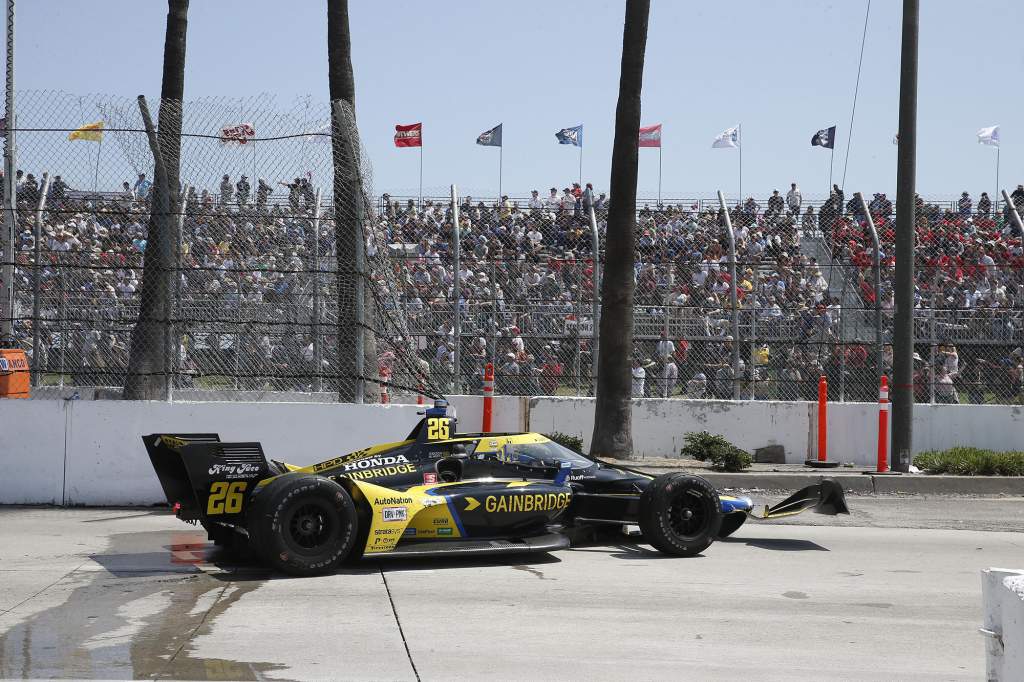 Even epic consistency in the current halcyon days of IndyCar, might not be enough to convince an F1 team. After all, why take a total punt on a stranger in a championship that has a penchant for throwing out totally random results?
Most of the F1 teams have a junior driver they've had on their books and working on their sim for years and who more often than not impresses in F2 using the same tracks and tyre supplier F1 does. That's before you consider the silly season merry-go-around and any driver that might become available. Look at Sergio Perez as an example who got his first proper big chance well into his 30s at Red Bull.
There's no simple solution for IndyCar to change this, and becoming a more uniform race series like F1 would be disastrous for IndyCar. Arguably its best trait is it has fun and entertaining races that – over the course of the season – almost always deliver the correct champion, but with the ability for surprise results from David vs Goliath stories. It's the perfect blend, unlike two drivers exclusively winning pretty much every race of a 23-race season.
It just means that F1 teams – who really can't be expected to know the inner workings behind the scenes of every IndyCar driver and team – are looking at a series that makes it tough to trust the results and instil faith in a driver with some topsy turvy finishing positions.
Luckily for Herta, you get the feeling that as long as Andretti's F1 dream team comes true in 2024, he'll have a chance there. If it doesn't, persuading McLaren that he's better than Daniel Ricciardo will be extremely tough, if he even gets the chance to try.
What won't help with those chances is making a second unforced error while in race winning contention on street courses in less than 12 months. This just adds to the 'these results are a bit unusual' take an F1 team might have.
What would help is knowing that Herta has faced so much adversity last season and this, that he still deserves his chance and that at 21 years old, he's still ironing out some of the kinks the likes of George Russell and Mick Schumacher did at a similar age in F2 before they reached F1.
Context is glorious.
I'm still in the camp that IndyCar drivers shouldn't waste time dreaming of F1 based on some of the reasons explained here and more. They should focus on building a brand and a dynasty in the US where they can have successful and lucrative careers instead of risking a move to F1 on an uneven playing field to the drivers they are going up against in a cut-throat political world that just doesn't exist in IndyCar.
But, having said that, it would be so cool to see any one of the top five drivers in the series get the chance to prove that – even though the results can be wonky – the series boasts real talent that could deliver under pressure in F1 on a consistent basis.
We know the IndyCar drivers are quick, but wouldn't it be great to know if they could do that under pressure against Charles Leclerc every week?