IndyCar has adjusted the Indianapolis 500 qualifying procedure for 2022 to create a two-part shootout for the leading rows on the grid.
Under the previous format, the second day of qualifying weekend featured a 'Fast Nine' battle for pole and the rest of the front three rows between the nine fastest cars from Saturday's full-field qualifying session.
The slowest cars from day one also took part in what remained colloquially known as 'Bump Day' qualifying, settling both the final three positions on the grid and who would fail to qualify.
At present, it looks unlikely that more than the maximum grid of 33 cars will enter the 2022 event, so what's now branded 'Last Chance Qualifying' is only a provisional part of the Sunday May 22 schedule.
The battle for pole has been expanded, though. Now the top 12 from Saturday qualifying will go into an initial shootout that settles who gets through to a 'Fast Six' battle for positions first to sixth, with the rest filling positions seven to twelve.
The process is then repeated with the six cars fighting for pole.
Points will be awarded to the top 12 on the grid in a 12-11-10-9-etc distribution down to one point for 12th. The top nine scored, in a 9-8-7-etc system, in the old format.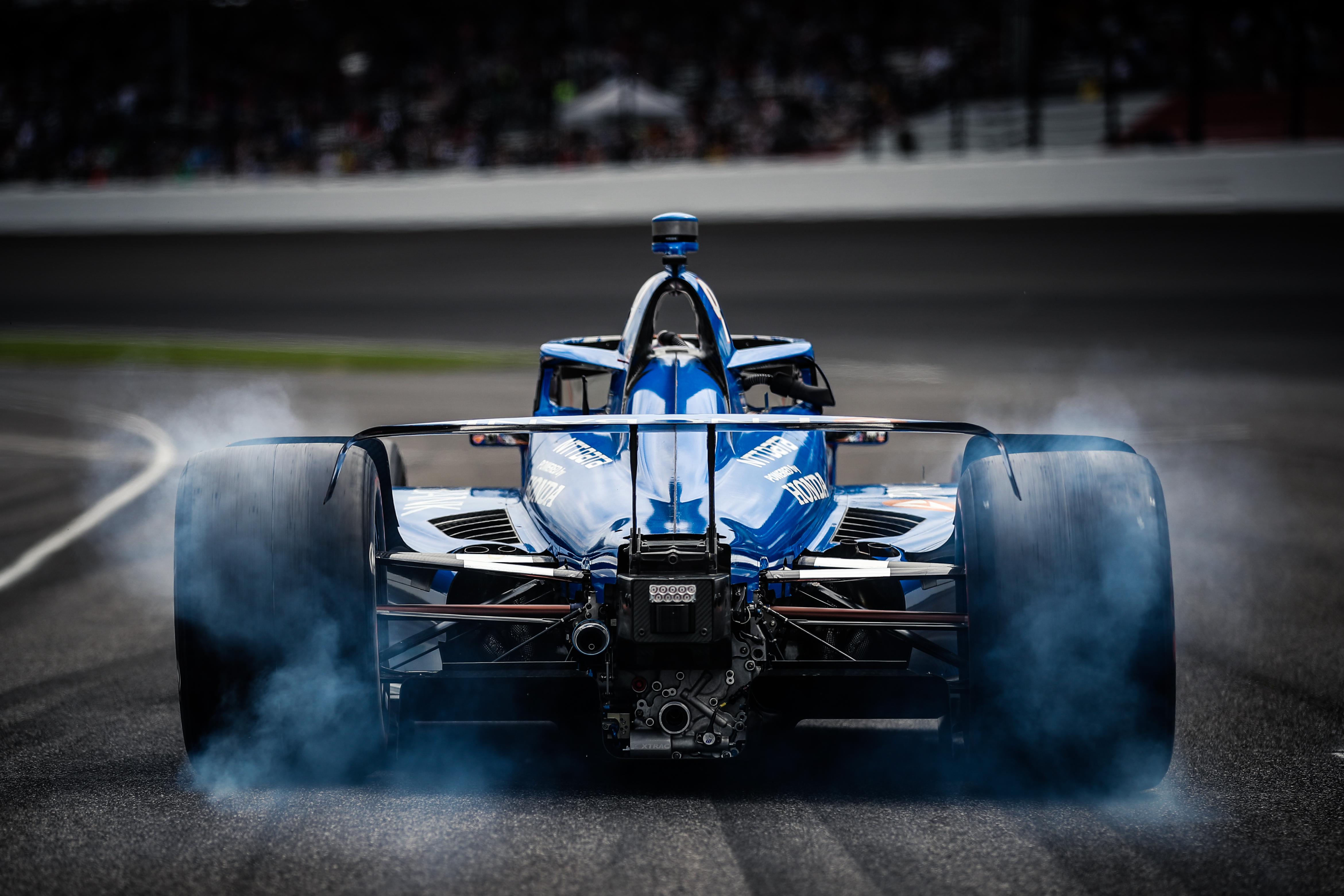 This format is now slightly closer to IndyCar's road/street course qualifying set-up, which also culminates in top 12 followed by top six sessions, although these are not single-car, single-run affairs like the Indy 500's four-lap average speed qualifying format.
Positions 13-30 on the 500 grid will be set by speeds in first qualifying on Saturday May 21.
IndyCar president Jay Frye said: "We have an incredibly deep field heading into this year's Indianapolis 500.
"The timing is right to implement a new and dramatic way to expand one of the most intense weekends on our calendar.
"Winning pole position for the 500 is an incredible feat, and with this new format, it will be even more challenging."
Although IndyCar looks unlikely to exceed a 33-car Indy 500 entry and therefore require 'bumping', its regular grids this year are already extremely healthy, with 26-27 cars at each round so far.
Additional Indy 500 entries announced to date are a two-car effort from event regular Dreyer & Reinbold for Sage Karam and Santino Ferrucci, an extra Andretti Autosport car for Marco Andretti, a fifth Ganassi car for Tony Kanaan and Juan Pablo Montoya rejoining Arrow McLaren SP for both the 500 and the preceding Indianapolis road course race.