Indy NXT has outlined an increased prize structure that guarantees IndyCar races – including the Indy 500 – for its champion the following year.
There was confusion over the formerly named Indy Lights Series prize structure last year as, although IndyCar claimed it had let teams know of a change in January 2021, champion Linus Lundqvist was still unsure of how it had been altered in September following his title win.
In 2021, Kyle Kirkwood received a prize estimated to be worth over $1.2 million which guaranteed two IndyCar races and the Indianapolis 500, but Lundqvist received $500,000 and no guaranteed races for his 2022 success, the first year of IndyCar owner Penske Entertainment also running the feeder series.
Lundqvist appears almost certain to miss out on an IndyCar drive in 2023.
This year, the Indy NXT champion will receive two tests – at Texas and in the Indianapolis 500 open test – in addition to an entry to the Indy 500 and one other IndyCar race.
The champion will also receive a test on the Indianapolis road course.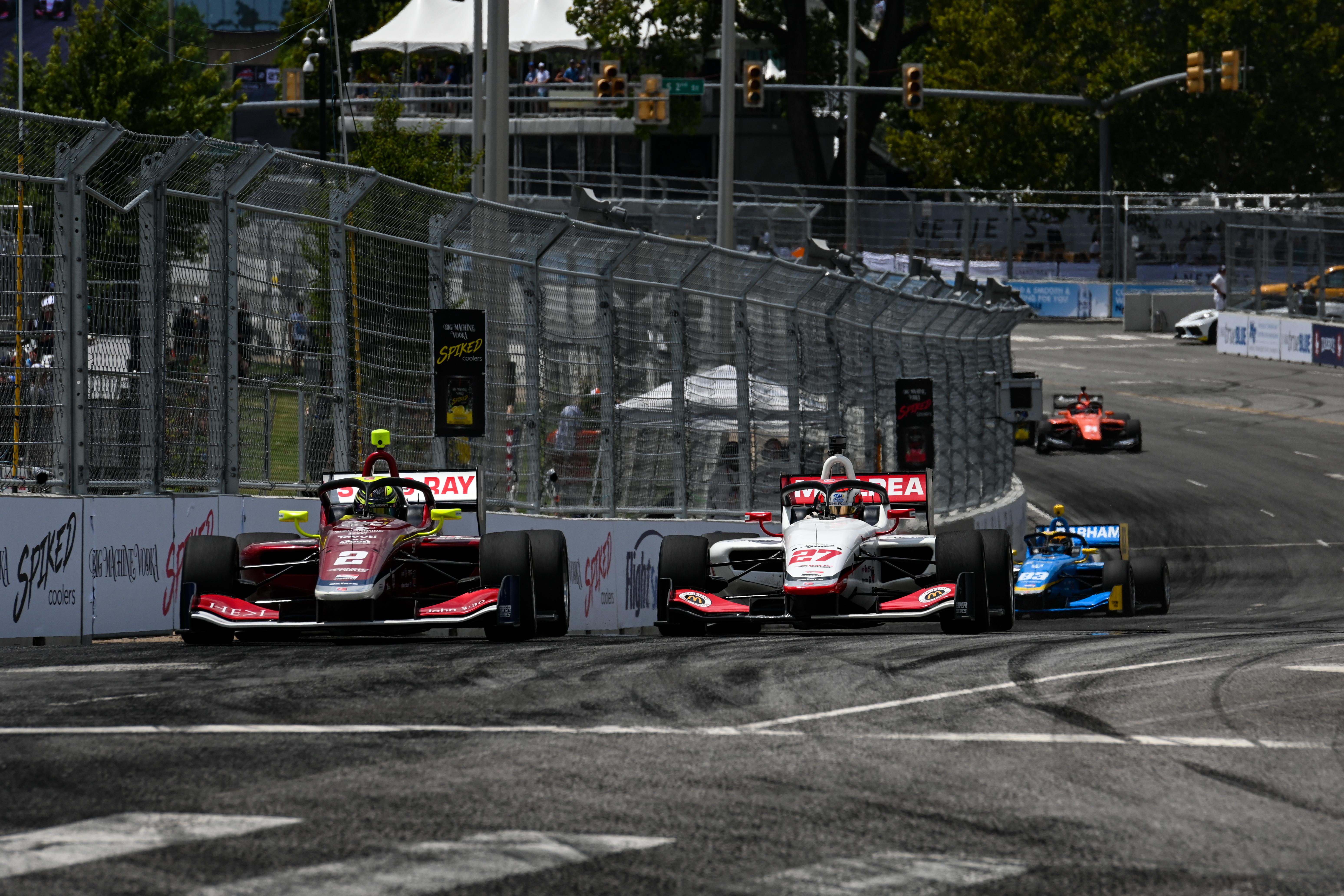 The prizes for second place ($125k) and third place ($65k) have also been increased, according to the series, with a new $35,000 prize for the championship-winning team also.
There are per-race prizes, too.
First place will receive $15,000, second place gets $5000 and third place earns ($2,500).
There were similar payments in 2022 but they went to the teams so, unless a driver had negotiated in their contract to receive a share, none of this money went into the driver's prize pot.
The prize altering has not affected entries as the championship, which had as few as seven full-time cars in 2018, is set to have 19 cars on the grid in 2022.
For its second year of Penske promotion, the championship has changed its name and added Firestone to replace Cooper Tires.