Rough day. Struggle. Embarrassed. Horrendous. Sucks. Not words you expect to hear come from six-time champion Scott Dixon's mouth but the Chip Ganassi Racing driver was about as frustrated as he gets following Indianapolis road course qualifying on Friday.
Dixon and the whole Ganassi squad have targeted an improvement in qualifying for 2022 and it started well for Dixon with a seventh in St Pete and a fifth in Texas.
But he's followed that up with 16th at Long Beach, 13th at Barber and now 21st at Indy.
It comes after 16th and 26th place qualifying results on the Indy road course last year, too, and after jumping out of the car in qualifying Dixon was not pleased.
"Just frustrated," he told Peacock TV.
"We're making swings where we shouldn't be and it's just a different car every time we go out so we're trying to just find the best balance and, honestly it sucks right now, but we've got to sort it out.
"Our race pace has been good and everybody on the PNC Bank team has done a tremendous job.
"But you qualify this far back it's just horrendous."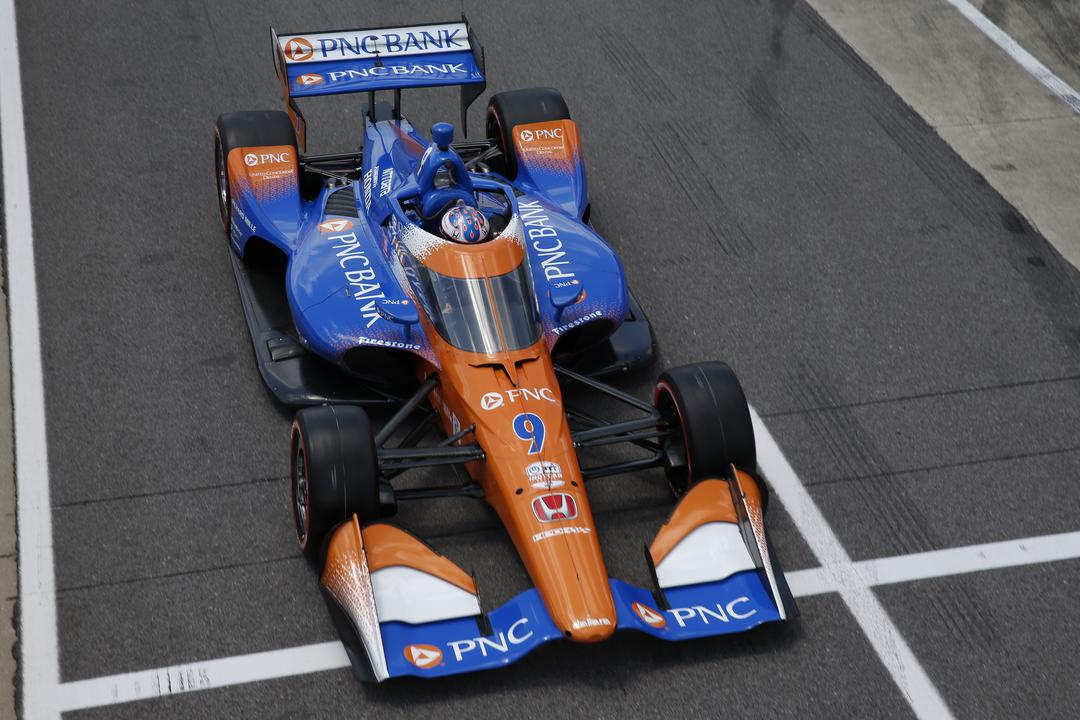 He followed that up once back in the hauler, but without any sign of his upset waning.
"Definitely a rough day," he said.
"I'm embarrassed to be honest. It's been a struggle. Lots of set-up changes, probably too much, it's been a little hard to keep up with all the things we have changed, the car has been drastically different each time.
"Hopefully we find a bit of rhythm here shortly, we'll see what the weather brings. As always, we'll be trying our best."
Of course, you're only as good as your last race/qualifying/practice as the old motorsport adage goes, so Dixon has already started taking flack for his recent runs on social media.
I believe this is only happening because Ganassi has finally found a driver capable of challenging Dixon on a regular basis, Alex Palou, who currently leads the championship and qualified second on Friday.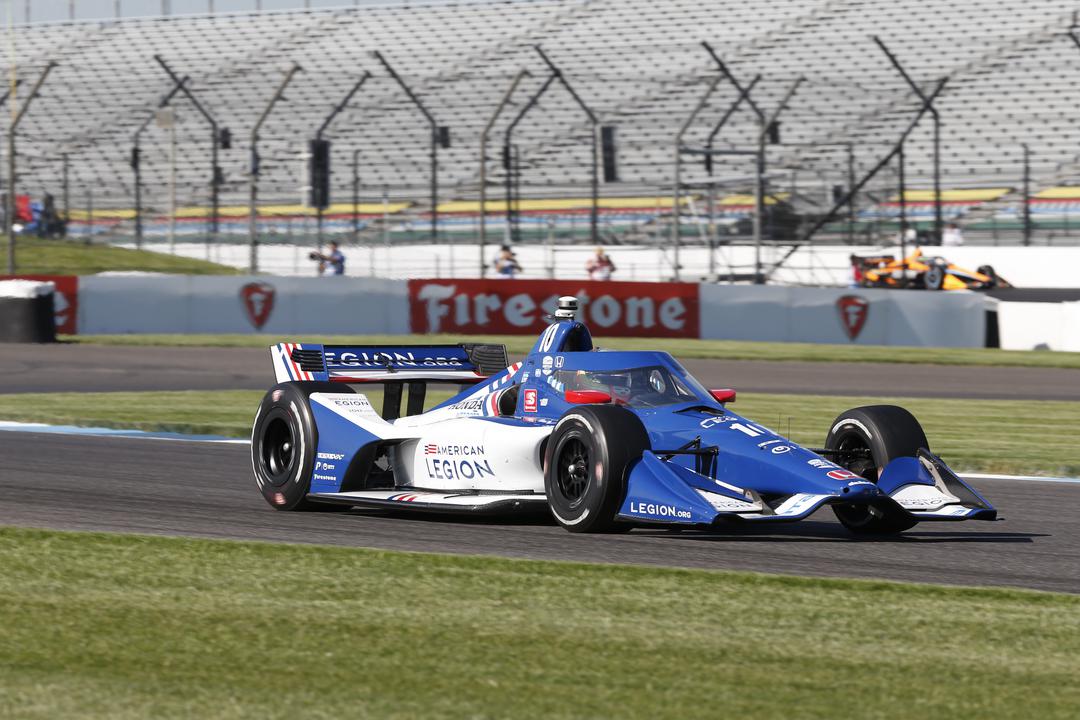 Those people have probably forgotten that Dixon out-qualified Palou in the first two races, or that he's finished in the top eight every race this year.
But this three-race run has proven problematic. At Long Beach, he still turned 16th into sixth and 13th into fifth.
The results are not worrying for Dixon, as he's still only 31 points off Palou and the championship lead. Last year Dixon's average finish was almost exactly the same as Palou's but Palou's second in the double points Indy 500 that Dixon had a fuel nightmare at gave Palou an edge in the championship.
So anyone calling time on Dixon's title hopes or IndyCar success, consider yourselves warned!
What is slightly more worrying is the set-up hole the team found itself in at Indy. Another reason not to panic, but Marcus Ericsson – greatly improved in qualifying so far this year – also finished 18th on Friday, and Dixon's admission that he felt he was going out every session with a different set-up was an odd one.
Last year, Palou, Dixon and Ericsson were regular top six contenders and rarely found themselves so far apart, in the races at least. It seemed the team had a good foundation set-up and each of the drivers was able to tune for their own preference at each race. Sounds simple in practice.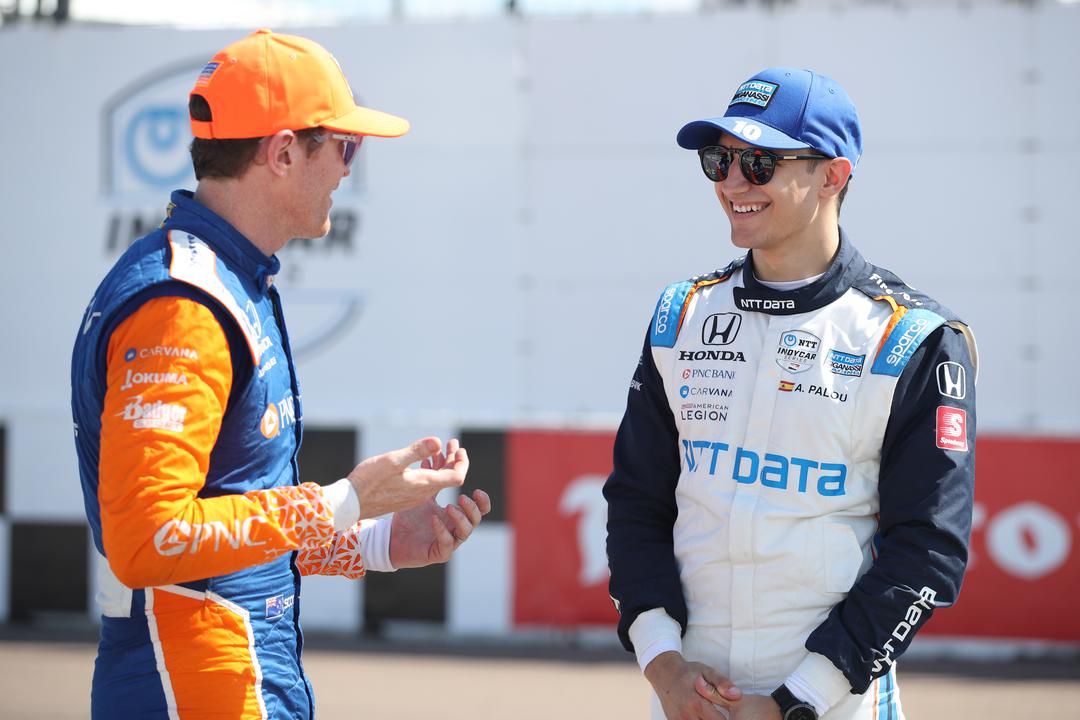 Perhaps Indy is a one-off or in fact the sign of a deeper problem of pre-race simulation and R&D shortcomings, but if Alex Palou's making it work at every track, drivers of the calibre of Dixon and Ericsson may have to adapt and drive the car as Palou is. It might feel unnatural, but at least in the short term, it may be necessary.
Fundamentally it's hard to fight Dixon's corner when his team-mate is able to extract the performance over the past three races consistently and he hasn't. Even if Dixon hasn't been the best qualifier in recent years.
Much head-scratching will have met the Ganassi crew overnight, but it wouldn't have been alone either.
Look at some of the other surprise results in qualifying at IMS. Colton Herta failed to make the top 12 shootout, IndyCar's equivalent of Q2. Rinus VeeKay, the Barber polesitter and last year's Indy GP winner was 15th.
It's a juxtaposition of a circuit, as by its very nature it demands the driver rag the car to the very limit and beyond to extract the pace. With this comes inconsistency and mistakes, yet the field is split by thousandths in many places, not tenths.
"When you drive it, the lap is so imperfect," Palou said following qualifying where he was the only Honda in the Fast Six as Chevrolet's epic 2022 record and clean sweep of poles continued with Will Power.
"You're battling so much. The car is moving. It's tough to hit your spots and your points that you have your references.
"You do the lap, and everybody is in less than one-tenth, and you go to other race tracks where it's easier to drive, let's say, and there's bigger gaps. So I have no idea, to be honest."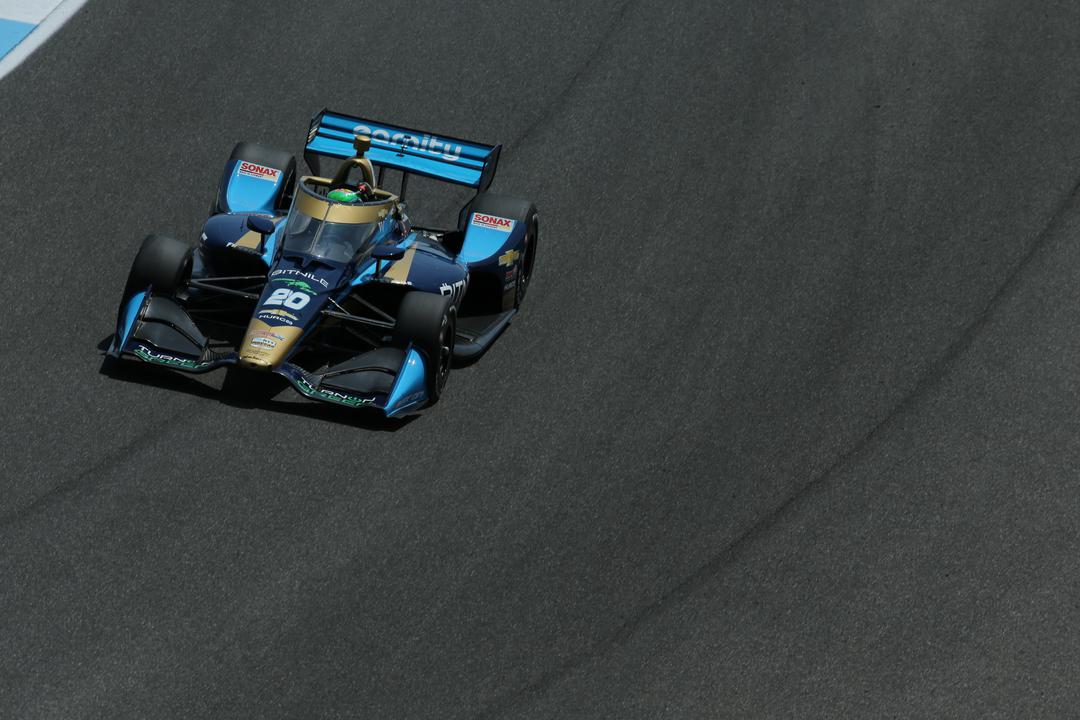 Fourth place Conor Daly continued: "It's such a high level, I think here that even though everyone is driving on the edge, I think everyone has realised that here you have to be on that limit to be fast.
"In no way today have I ever been happy or comfortable, but that's how you have to go fast here. You know what I mean? It's interesting."
Perhaps this, combined with some difficulty to keep the tyres in the right window – something Palou has brought an innate understanding of at permanent road courses thanks to his recent experience in Europe and Japan – is contributing to Dixon's struggle this weekend.
With a championship that has had the same rules for so long and features such a high standard of driver, struggles are rarely down to doing one thing wrong, especially when you're a six-time champion driver and team like Dixon and Ganassi. So troubleshooting can take a bit longer.
It's not time to hit the panic button, but Dixon and the #9 team need to come to tracks with a better package and qualify higher up if they are going to get the wins and the results the likes of Palou and his rivals have.
The next few races will be crucial. In terms of qualifying, next up is the Indy 500. Dixon is the reigning pole winner there…