After this year's Indianapolis 500, five drivers moved four or more spots, up or down, in the top 10 of the IndyCar championship standings.
Indy is always so, so important to the title battle. Because it offers double points and a large amount in qualifying – 12 to the fastest – it has the potential to offer up some big swings.
Sometimes drivers might not move a whole lot, but a damage-limitation drive where someone scores eighth instead of 10th, for example, can be enough to decide the championship at the end of the year.
Here's how this year's championship shook up following the 500:
1 Marcus Ericsson (up 7)
2 Pato O'Ward (up 6)
3 Alex Palou (down 1)
4 Will Power (down down 3)
5 Josef Newgarden (down 1)
6 Scott Dixon (down 1)
7 Scott McLaughlin (down 4)
8 Simon Pagenaud (up 3)
9 Felix Rosenqvist (up 5)
10 Colton Herta (down 4)
Here we'll outline the biggest movers, what happened in their Indy 500, and what it might mean for the rest of the season.
Marcus Ericsson
226 points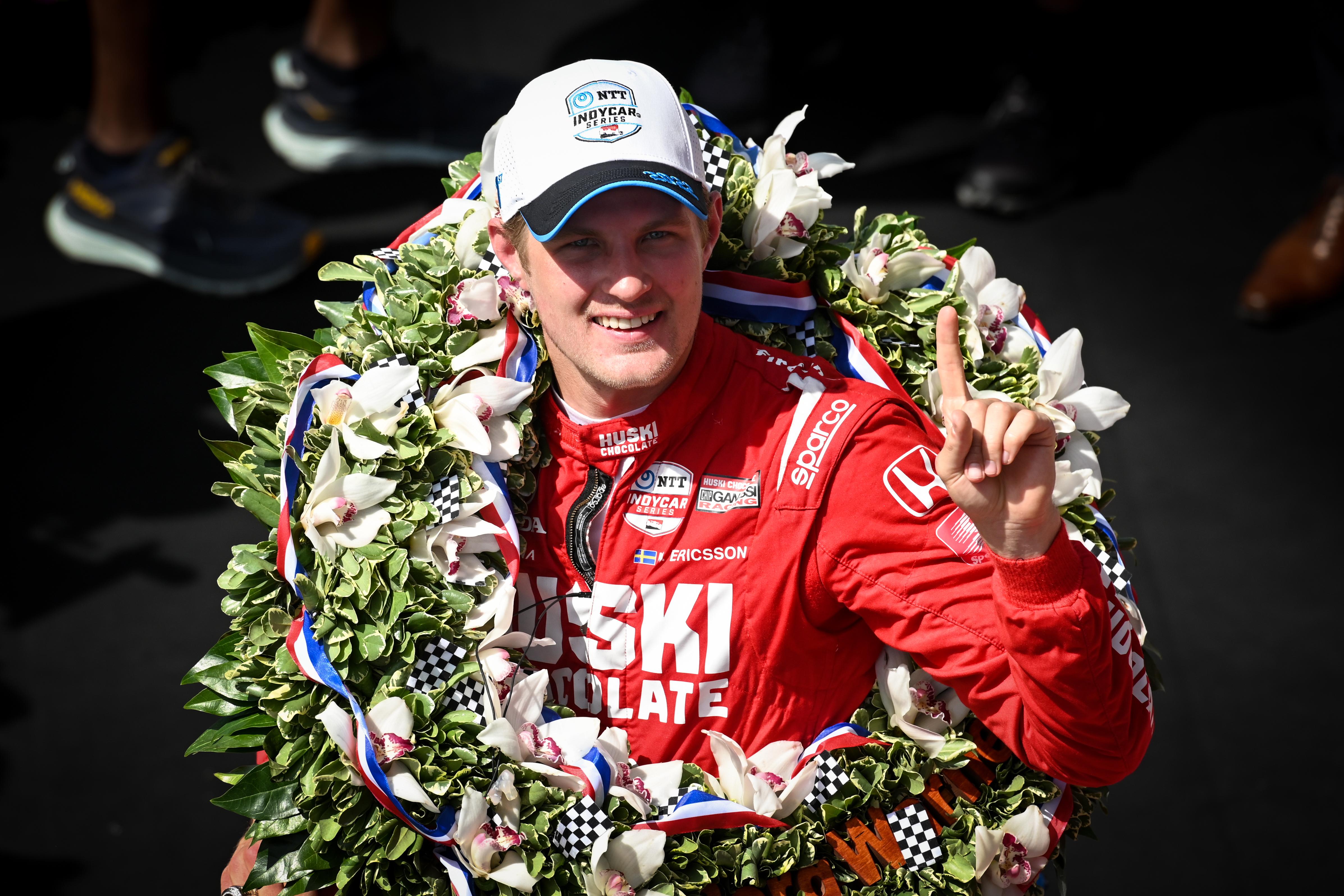 Since Detroit last year when he won the race following the Indy 500, Ericsson has scored more points than any other IndyCar driver. So is he a genuine title threat?
Well, the simple answer is, of course he is. Each of the last two IndyCar champions, his team-mates Scott Dixon and Alex Palou respectively, were also leading the championship following the 500 and went on to claim it.
However, a couple of cautionary notes that suggest how tricky this task will still be for Ericsson: First, if you swapped out Ericsson's win and gave it to him in 2021, he still would have only been third in the championship. He'd scored 18 more points entering the 500 in 2022 than in 2021, but even if you add those additional points and his Indy 500 success to last year, he still would have been short of Alex Palou.
Secondly, in the two years previous to Dixon and Palou, the person in the lead didn't win the championship. So that isn't a sure-fire stat for guaranteeing victory.
Ericsson is certainly capable, but that's an outline of just how tough it's still going to be. He'll know that better than anyone.
Pato O'Ward
13 points behind Ericsson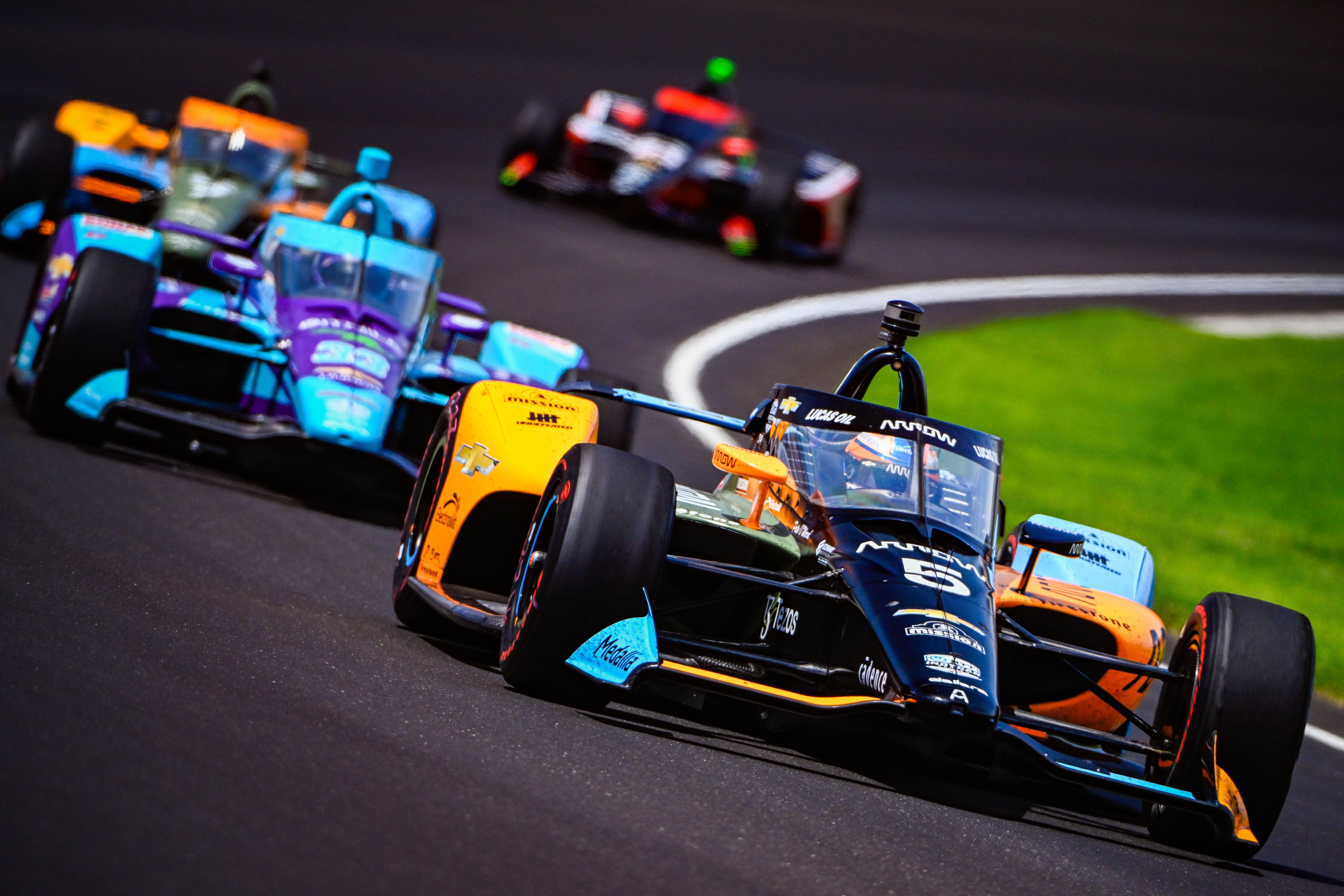 The 2022 Indy 500 might be most important to O'Ward for the intangible factor – the confidence it has given him, and what it's done to put his team back on the right track this year.
---
O'Ward at the 500
Before 2021 Indy 500 – 146 points
After 2021 Indy 500 – 211 points
Before 2022 Indy 500 – 126 points
After 2022 Indy 500 – 213 points
---
O'Ward came into the Indy 500 having spun out of the Indianapolis road course race and, while his performance in that race was brilliant as was the Arrow McLaren SP team, it was more points the team couldn't afford to throw away.
Its start to the season has featured some ill-fortune and errors, so this Indy 500 runner-up finish gets it back on track relative to last year, when O'Ward was a championship contender until he was taken out in the last race.
It's clear the team's car is faster and easier to drive this year, too, so this was an important result.
O'Ward also has his new contract he's worked so hard for announced and in the bag, and in the race he drove with maturity – taking second place when a risky move could have led to him crashing out going for the lead on the last lap.
Will Power
24 points behind Ericsson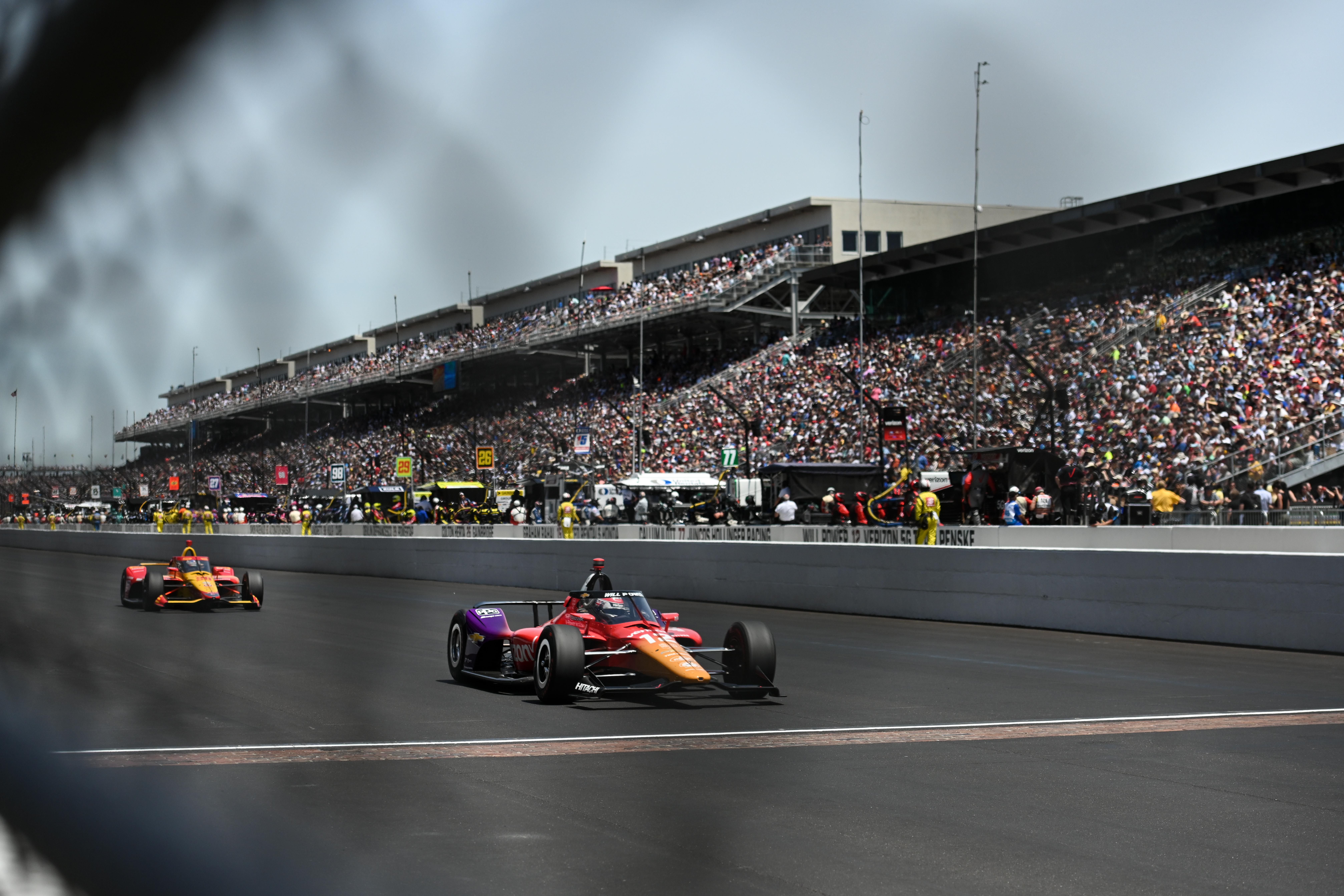 You can't criticise a driver who finished in the top four at all of the first five races, and Power is only 24 points off the lead leaving the Indy 500.
OK, his car was poor in the race and there was a stall in the pitlane, but he did well to keep the car on track and take home a finish. He's definitely in the title hunt still, no reason to panic.
Scott McLaughlin
64 points behind Ericsson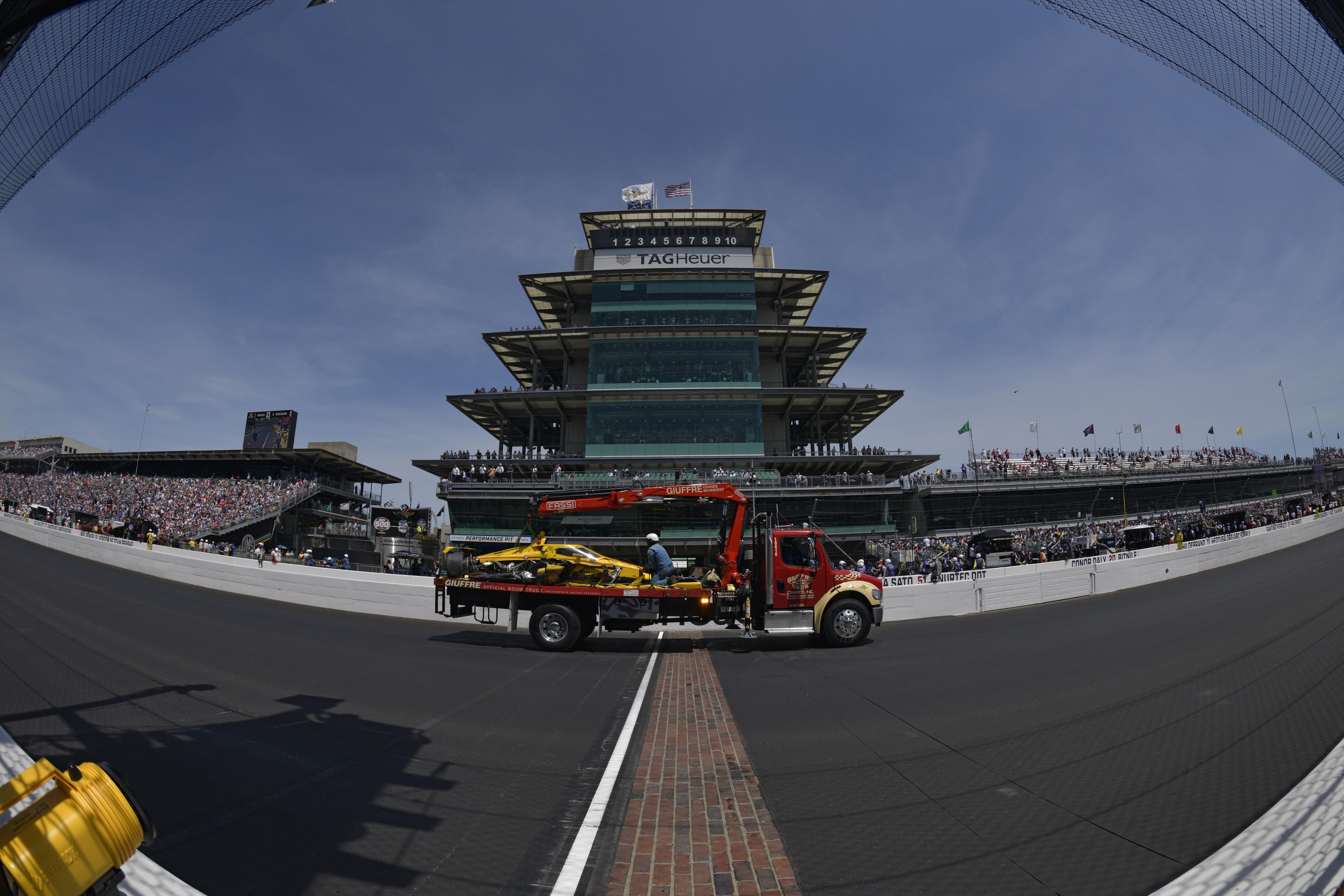 It looked like McLaughlin had emerged as a genuine title contender in his sophomore season in IndyCar with Team Penske, after winning in St Petersburg and then taking second at Texas.
But a costly spin at Long Beach and a poor Indy road course finish paled in comparison to the 500.
He risked his 15th place starting spot in qualifying by pulling his time to guarantee a second run, but the weather turned and he only managed 26th. Then he crashed while running just outside the top 10 in what was a strong race car.
He's 64 points adrift now, which is extremely problematic for his title chances. He's not out of it, but he sure as hell could have come out of the Indy 500 a lot better off – even just by not putting the car in the wall. We'll never know what could have been after that.
Simon Pagenaud
69 points behind Ericsson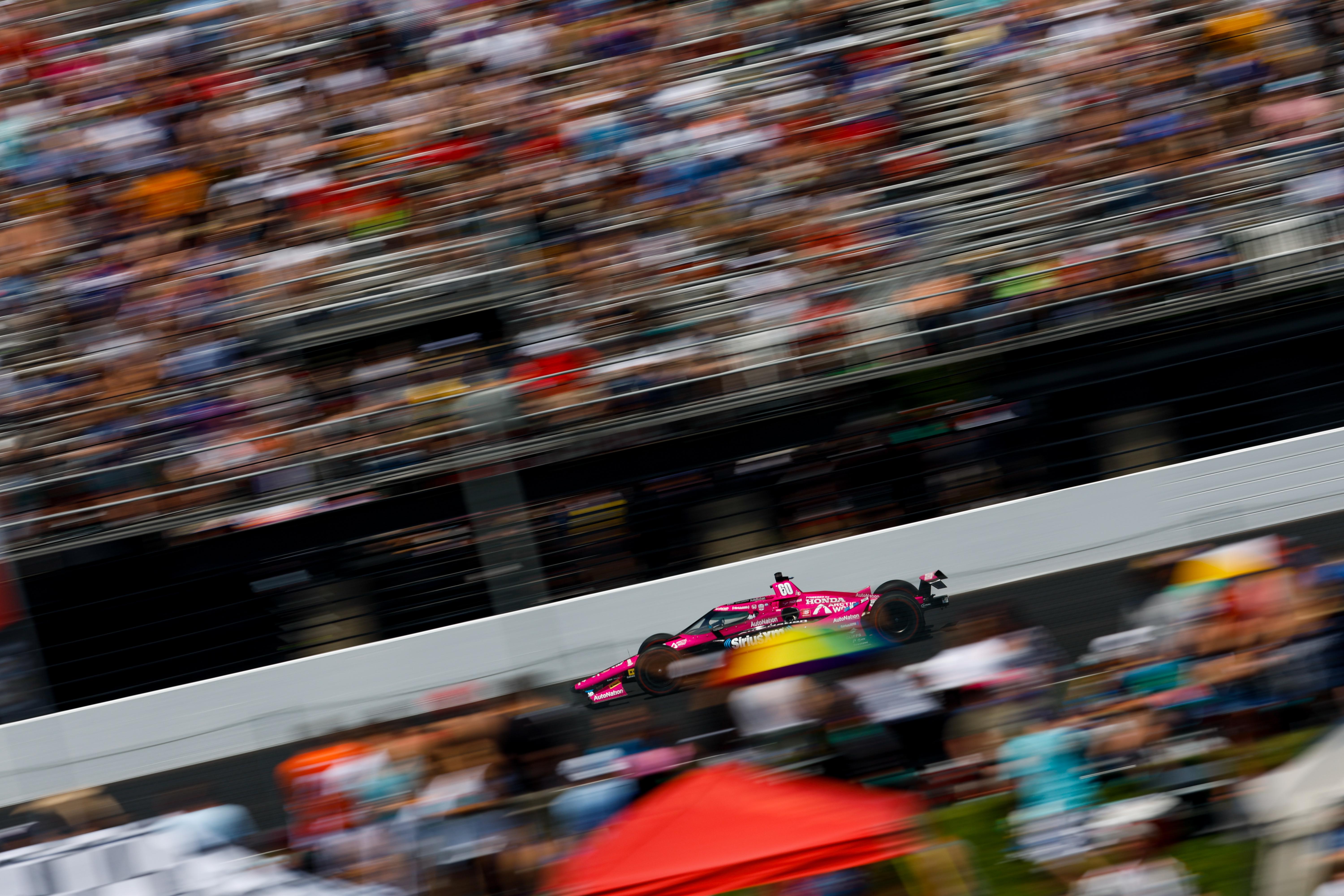 This is a bittersweet one for Pagenaud and Meyer Shank Racing.
While the team won the Indy 500 last year with Castroneves, it hasn't been a regular top-10 threat in its time in full competition since 2017. But Pagenaud has immediately changed that.
While as a team it hasn't executed at every race, it's certainly close on pace and Pagenaud has brought a sort of 'all-weather' consistency at every track. Even when he's not happy, he knows how to get decent finishes in IndyCar.
There have been a few missed opportunities in the season, but this is a long-term project where the detail-focused Pagenaud is helping the team to elevate, which won't happen overnight. But, despite that, it's 69 points off the lead. I certainly think there's another podium or few in this season for the partnership in its first season together.
Colton Herta
84 points behind Ericsson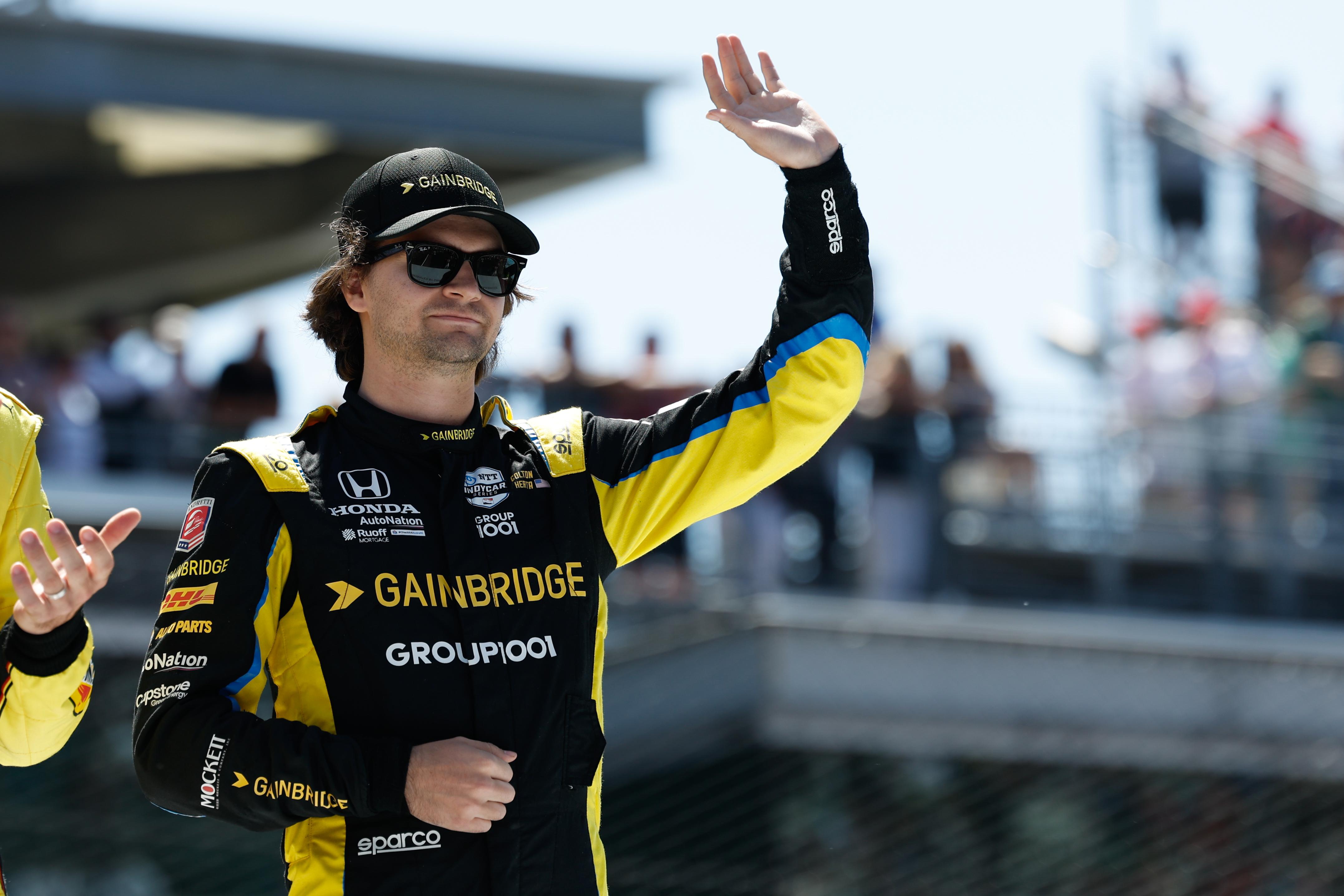 I feel sorry for Herta. Whereas in previous races a 'risk everything for the win' approach has produced mistakes and cost points from good positions, at the Indy 500 he was caught out by a gust of wind and went on an upside down hell ride into the wall at well over 200mph in final practice.
That could have caught any driver out. It came off the back of a crash in the open test in April too when he avoided Will Power.
The Carb Day crash meant he had to go to the back-up car he won the road course race in at the start of the month.
Don't forget, the teams spend all year perfecting the set-up on these speedway cars, reducing the drag and tweaking to the point of perfection. To lose all of that before the race is cruel.
Sadly, his eventually retired car was barely drivable in the race, and he now trails Ericsson by 84 points. To a certain extent he deserves to be some way off after the aforementioned errors from driver and team, but his Indy 500 was cruel and an unusual punishment.
Rinus VeeKay
92 points behind Ericsson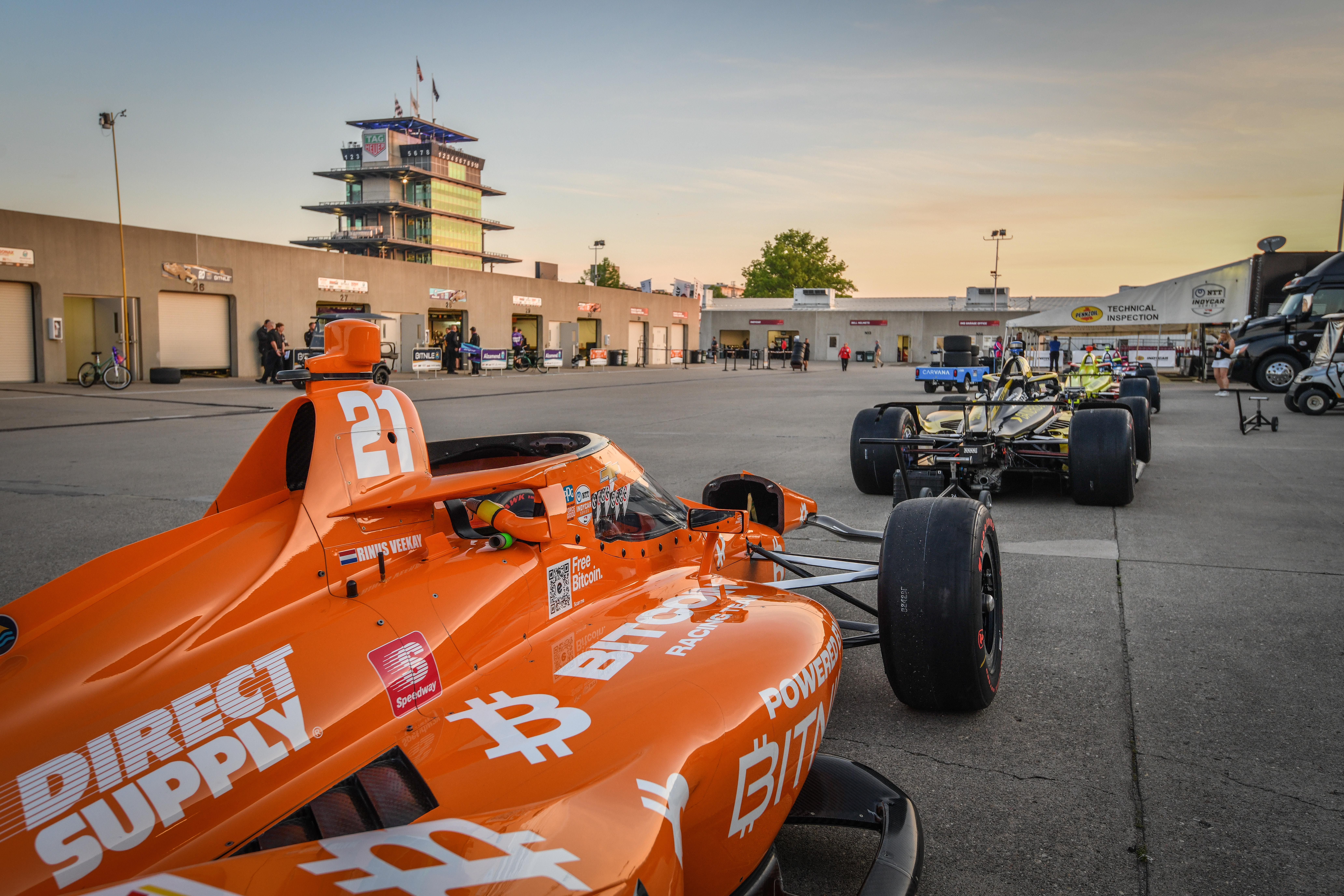 It's unusual for there to be three races in May in IndyCar, but Rinus VeeKay took advantage by sneaking a pole position at Barber. It coincided with rumours over Felix Rosenqvist's future at Arrow McLaren SP and VeeKay as a potential replacement.
VeeKay came third in that race, having forgot to use his push to pass to defend against Pato O'Ward. Unfortunately, the pole ended up being the highlight of the month.
He failed to get out of the first group in qualifying for the Indy road course race he had won in 2021 and crashed out in the main event, and then crashed in the Indy 500 having qualified on the front row for the second time in as many years.
From his fourth, third and third-place starts at the 500, he's been classified 20th, eighth and 33rd.
If I was McLaren, I'd be giving Rosenqvist a new deal and VeeKay another year to prove he can step things up. There's a big second half of the season ahead.