Getting beaten by your two team-mates in 31 out of 34 competitive sessions (qualifying and races) in a season is always going to pile the pressure on a driver for the following year.
Luckily for Jack Harvey, he's been in this type of situation before in his career.
But that doesn't change the torrent of questions he's faced this IndyCar off-season after finishing behind even the likes of Jimmie Johnson – a NASCAR convert in his second season of single-seaters and who regularly faced issues controlling the car on road courses – in the drivers' standings last year as he wound up 22nd.
Harvey didn't finish ahead of both of his Rahal Letterman Lanigan team-mates – rookie Christian Lundgaard and Graham Rahal – in any of the 17 IndyCar races last year. Having been a podium-finisher during his apprenticeship with Meyer Shank Racing and edged up the championship standings in each of his three full seasons there (peaking with 12th in 2021), he seemed to have momentum and joining established race-winner RLL logically looked like a big break.
The disappointing reality was set against the backdrop of a team which went from being one of IndyCar's most competitive in 2021 to a struggling mess at the start of 2022 after a rocky winter. RLL chased a development direction which didn't work into 2022 and spent most of the rest of the year catching up.
It was also understaffed and lacking engineering direction. It really was a rudderless ship in the first half of the year at least.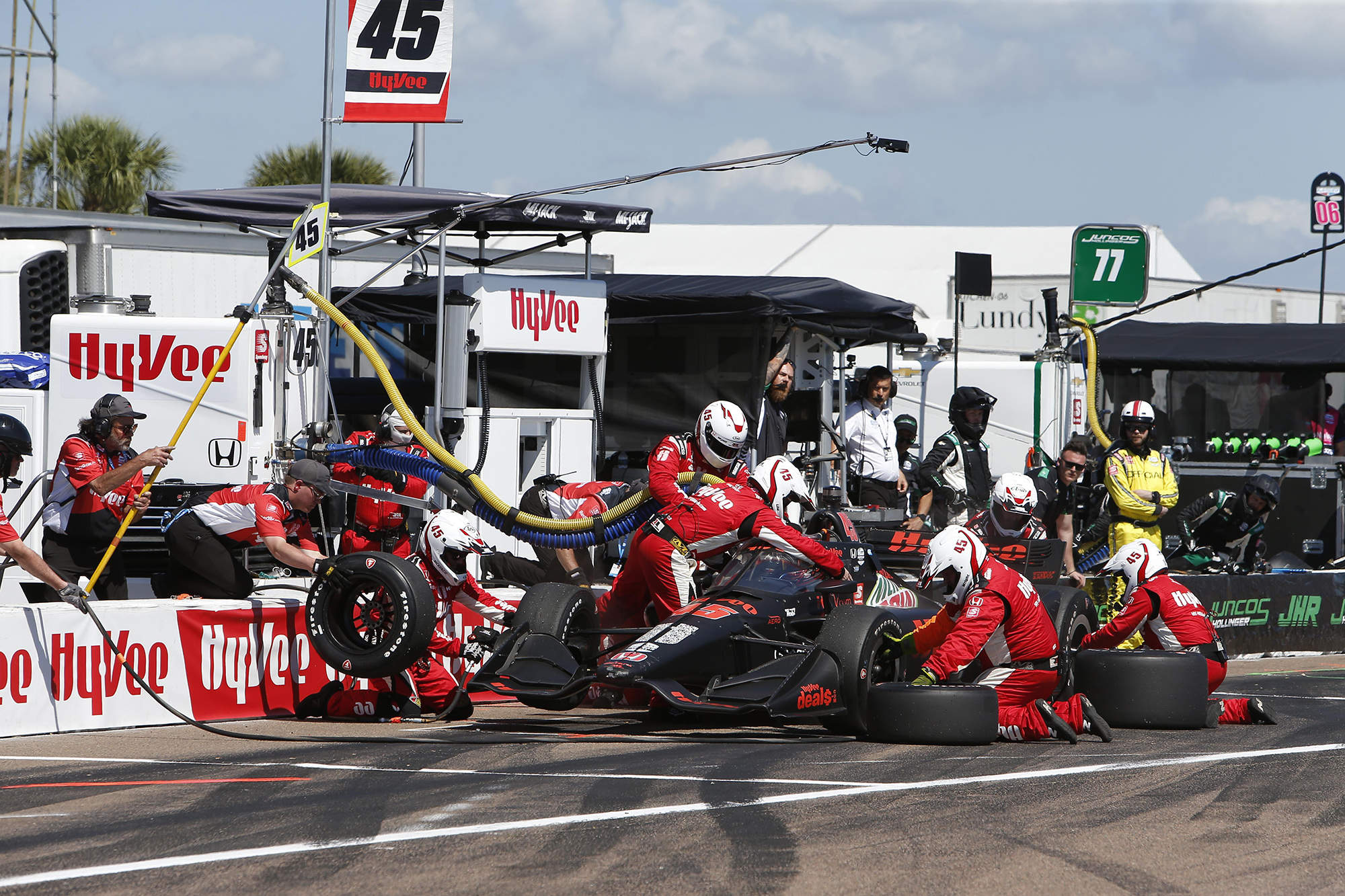 However, Lundgaard didn't let that mess stop him from scoring rookie of the year honours in a strong class, earning a second place on the Indianapolis road course – better than Harvey's career-best finish in his three full-time seasons – and finishing in the top 10 seven times (Rahal had nine) to Harvey's one (which was only a 10th place finish).
The team also improved at the end of the year where both Rahal and Lundgaard bagged three top 10s in the last five races including two top fives and a podium. Harvey's standout was outqualifying them both at Gateway and a single top 10 in Nashville.
On a recent episode of The Race IndyCar Podcast, Graham Rahal explained that Lundgaard's lack of knowledge of an IndyCar was one of the reasons he was able to come in and do so well, because he had no idea what an IndyCar should feel like and just adapted as best he could.
It's a notion Harvey backed in this exclusive interview with The Race.
But on a follow-up podcast episode co-host JR Hildebrand pointed out that if that was the case, there should have been at least a few examples of Harvey adapting and showing that elite performance Rahal expected.
The closest he got was on short ovals, the three times – two at Iowa – last year that he outqualified Lundgaard and Rahal.
"I don't think that's an oversimplification, I think it's the truth," said Harvey of Lundgaard's lack of experience helping him.
"That's one where everyone is on the receiving end of that sometimes.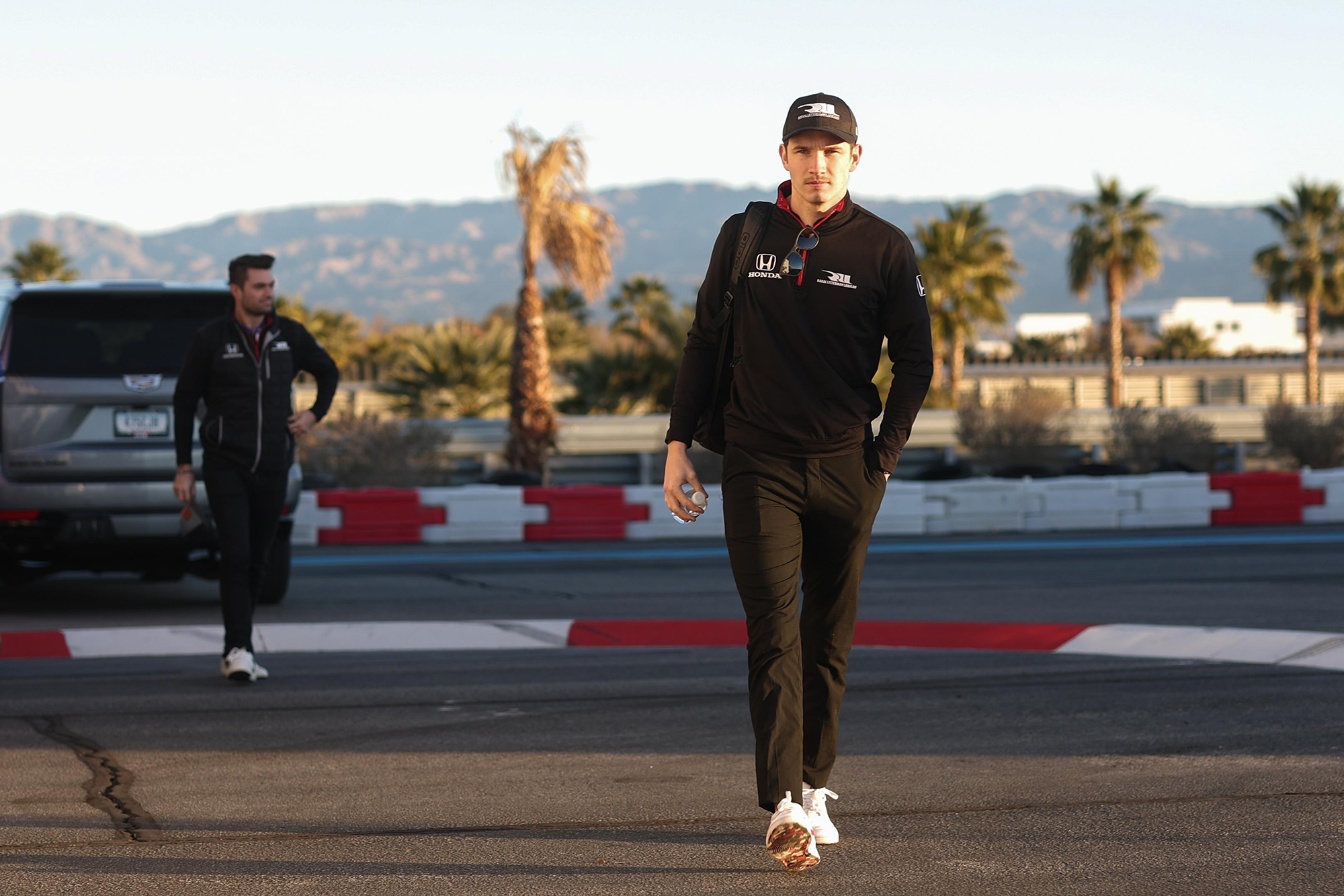 "The glory about not having some experience sometimes is you have no preconceived ideas, notions, etc. I feel very lucky throughout IndyCar so far that I've had great team-mates, still have great team-mates, but we also have had competitive cars that have been quick.
"So then last year, when it started, the issues that we were having, weren't something that I'd experienced before. Then I was like, 'well, this isn't a normal feeling, can we fix it?'"
Here's where things get complicated. Yes, Lundgaard adapted quicker and better to the Rahal car, but is the team going to be better off from having Harvey struggle in pursuit of fix for its issues? You'd argue that if Harvey comes firing out of the gates in 2023 that the melancholy year was worth it for the long-term gain.
Lundgaard might not have the experience to help fix all the issues, and driving around them is only really good in the present. Solving the issues is how the team will move forward so the Harvey method might be better long term.
But you have to come back to Hildebrand's point – one I agree with totally – that Harvey needed to show something reflecting his team-mates' pace on a more consistent basis. And testing and track time are at a premium, so at some stage you do just have to adapt.
I do wonder if this narrative is also offensive to Lundgaard, who – and maybe this isn't the intention – is having his rookie success played down on the grounds he might have benefited from inexperience, rather than being praised for the blistering pace and fantastic adaptability he showed to get within 22 points of Rahal, one of IndyCar's most consistent drivers in recent years, in the standings in his rookie year.
I don't think Harvey or Rahal are intending to imply anything negative towards Lundgaard, but Harvey certainly acknowledges to The Race that adaptability is what he needs to work on, which perhaps gives you an answer to that whole question.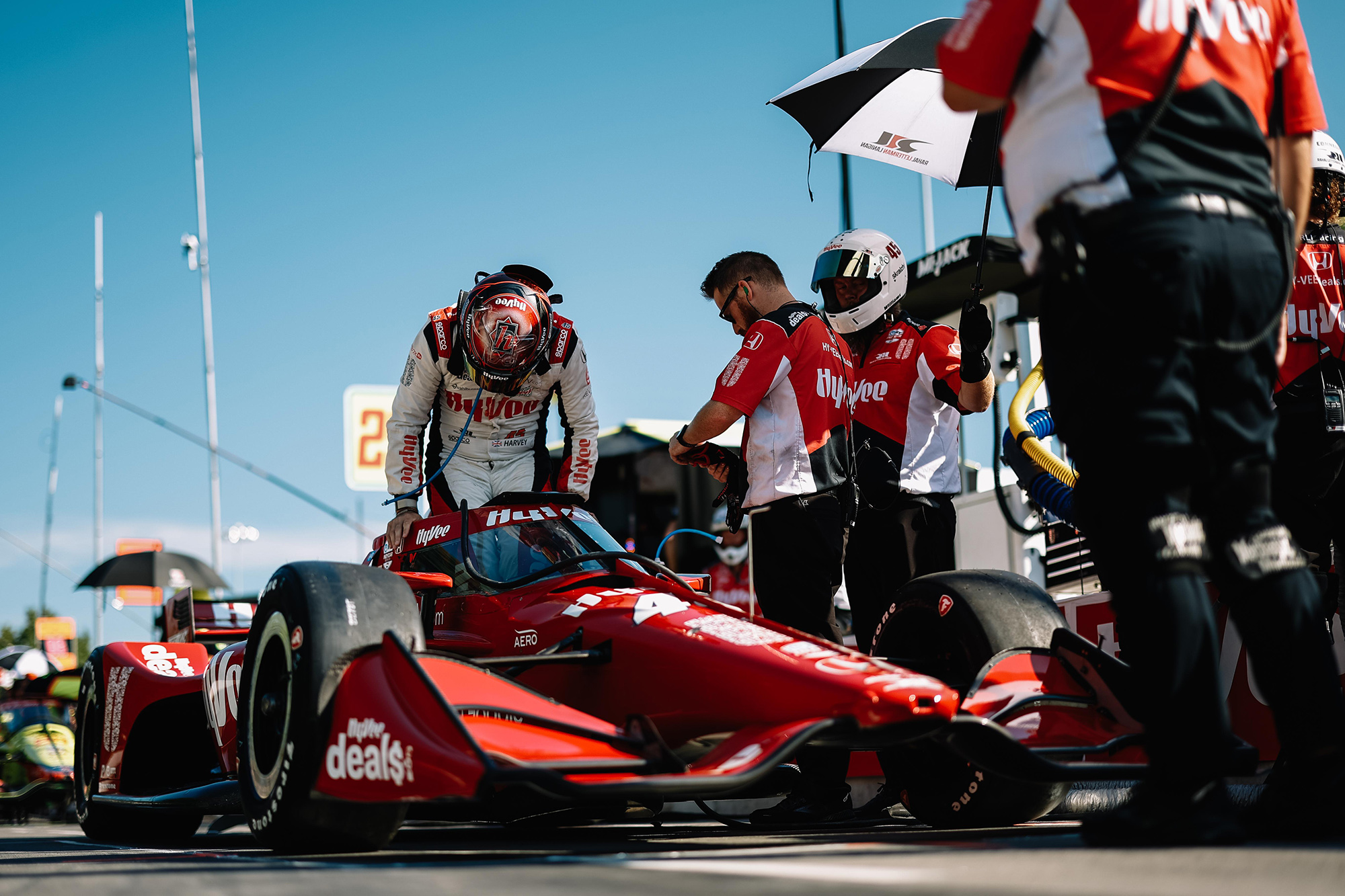 "I think the issues that we were struggling with were just a little more impactful to me, which is what I've just spent time in the off-season trying to be flexible about and just mentally have some solutions for should that problem happen again," he adds.
"I spent a lot of time in the off-season talking with my mentors about drawing on experience in a positive way, but not being rigid.
"Situations change, set-ups change, IndyCar quite often comes out with different pieces even if it's just from an aero perspective, and I think all drivers have to be flexible.
"And that's an area that I want to make sure that I stay on top of because, when I look back at my career up to this point, I mean, IndyCar is actually the only series I've driven the same car the following year, twice."
It would have been easy for the relationship between RLL and Harvey to turn toxic. RLL didn't deliver the car it promised Harvey when he moved from Meyer Shank Racing, and Rahal didn't get the adaptable driver capable of standout results that it was expecting, either.
But how everyone has reacted really feels productive and impressive.
"It's a massive year, that doesn't really need to be said, but it is, and again, I've never been one to shy away from the reality that it is," says Harvey, who has spent most of his life having to perform and jump from one-year deal to one-year deal.
"But also – and I think this is what we all found comfort in with each other – there's more that we all think we can bring to the table.
"We had really good accountability among ourselves, also as individuals, and, when you're a part of that team culture, it makes you want to dive into it more to find more small areas that you can improve, as opposed to just going, 'why wasn't the problem [fixed]?'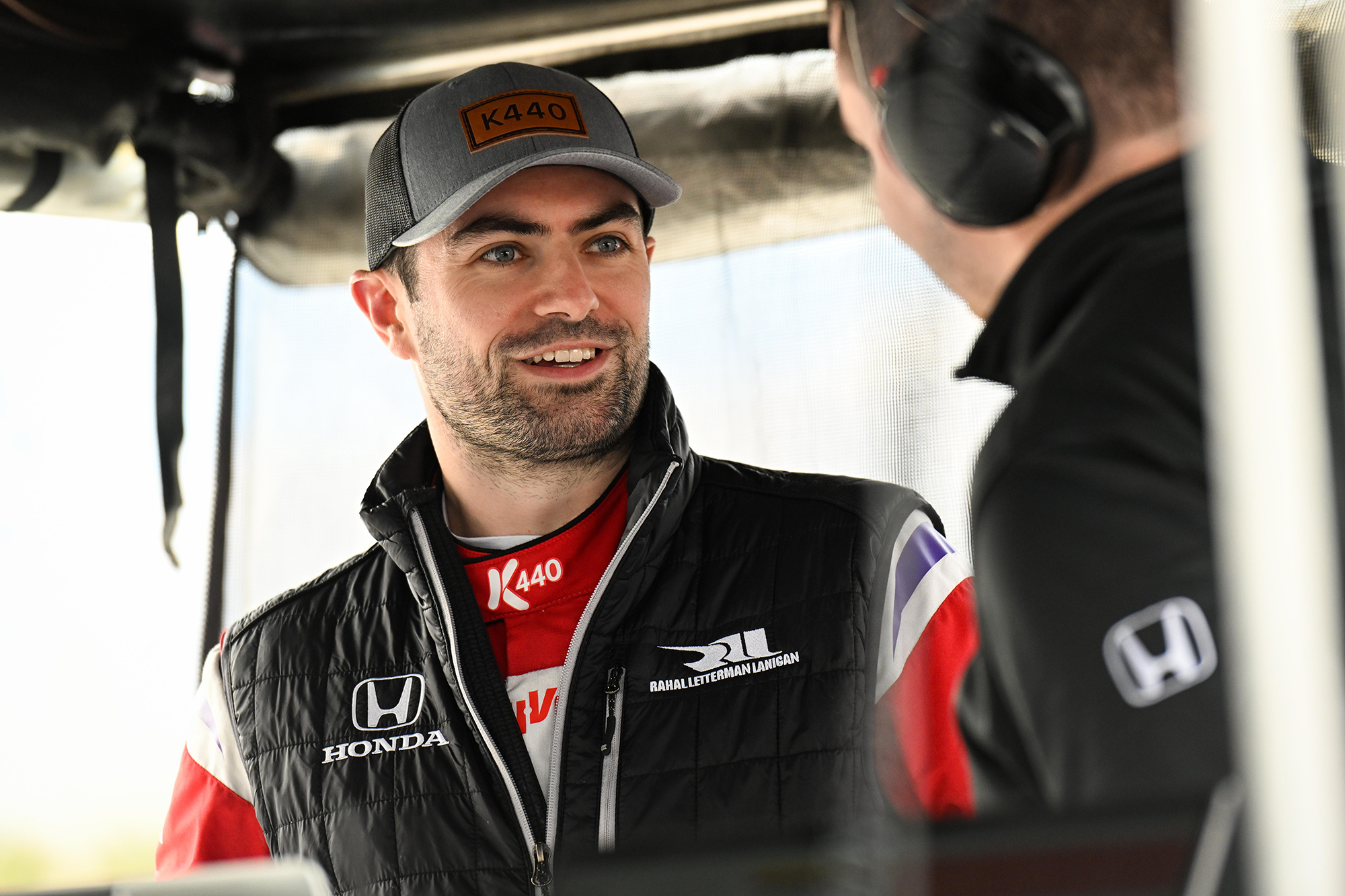 "Nobody has been that way.
"My hope is that we have an awesome year and go out and achieve really what I felt like we were on the cusp of at the end of '21.
"Just achieve that and a little bit better again, because I don't think anyone would deny that we've shown a lot of potential, I just want us to go and get the end result."
It's hard to explain Rahal's issues in 2022. It's not as simple as saying it was mid-corner understeer or something like that. There were sessions where the three cars went out, came back in, reported the car was behaving the same way and there was almost a second between the three drivers.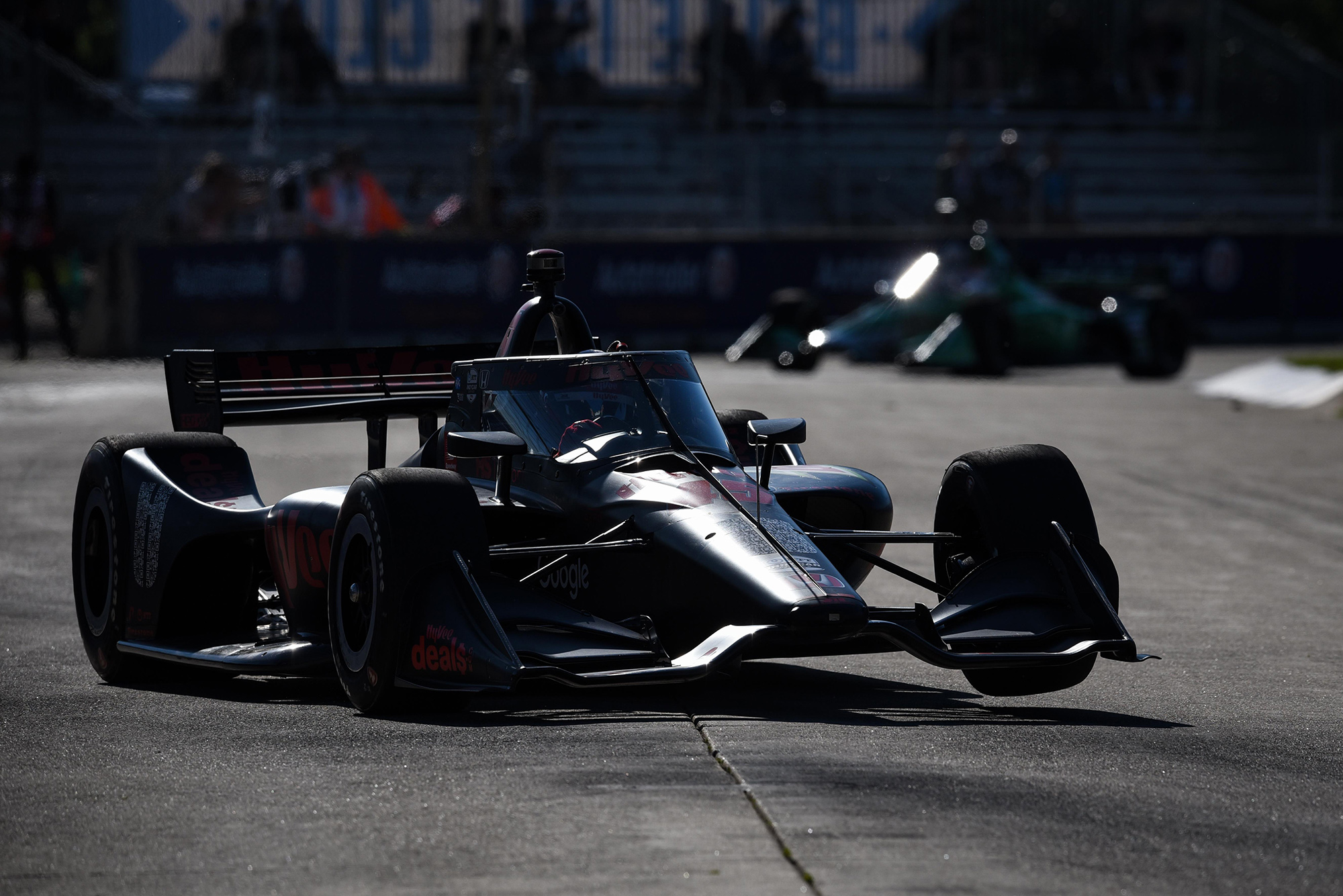 It's a fundamental issue with the development of the car which in turn impacts almost every aspect of its behaviour and performance.
In pre-season testing at Thermal – worryingly for Harvey's optimism – Rahal reported some unusual behaviour that he and Harvey were feeling, but Lundgaard was a regular in the top 10 through the sessions.
It's too soon to write off this move yet. But because of what Lundgaard was able to achieve, it's Harvey under pressure because the team knows the car is capable of better.
There's also improvements at RLL. It has added many staff – not as many as Arrow McLaren, which has added over 40 people – but enough to feel confident in the season ahead.
Ex-McLaren and Red Bull F1 engineer Stefano Sordo has come in as technical director and made a huge impact with that 'lack of direction issue' mentoned earlier. Rahal tells an anecdote which reinforces the point.
"There was some testing we've done for a while that we've all been saying, 'this is worthless, we're getting nothing out of it', but we kept getting told, 'no, we've got to do it'," he says.
"Luckily Stefano comes in and says, 'that's worthless. Why are you doing that?'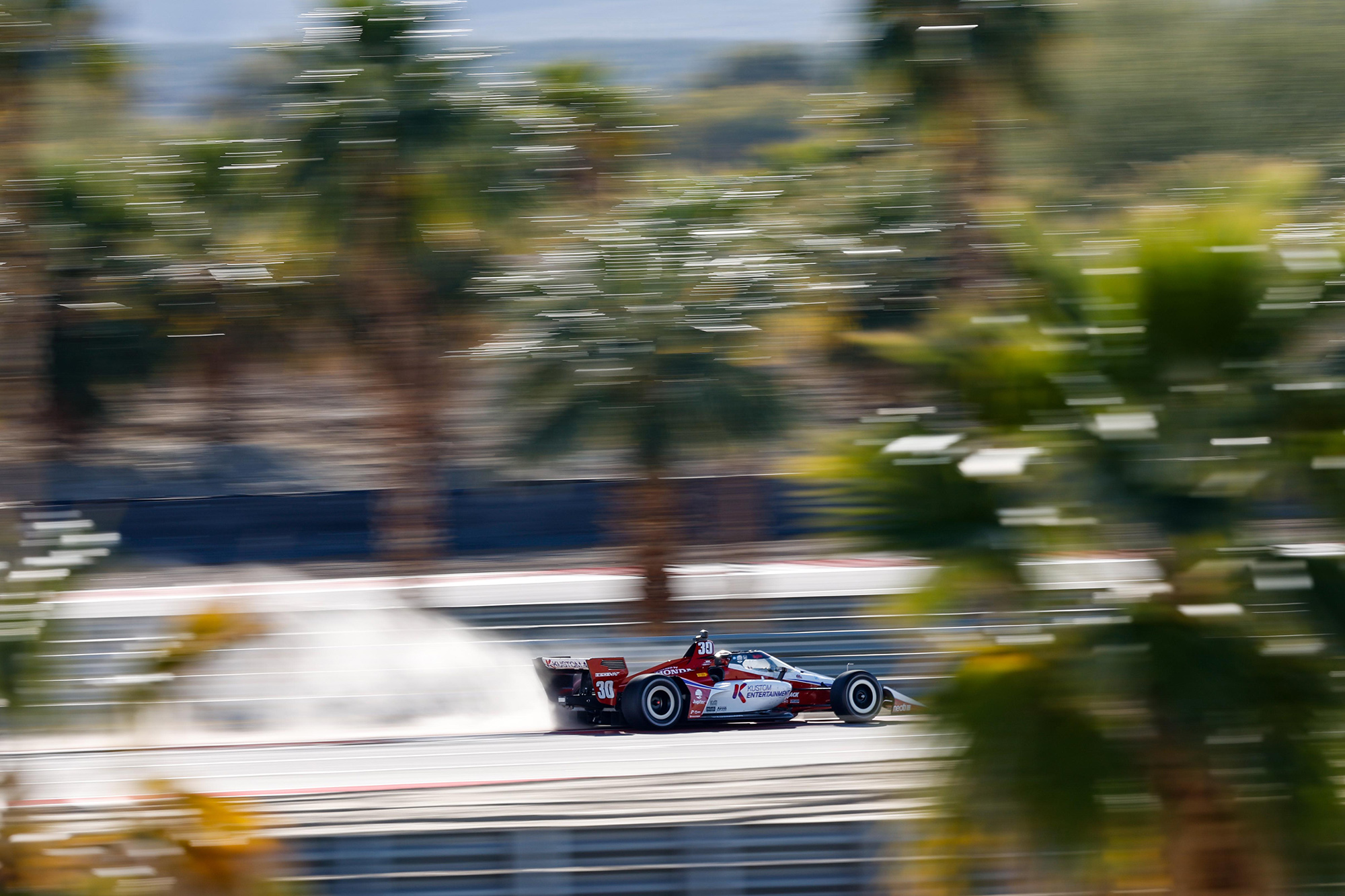 "Thank goodness. Here's somebody else who can back up what we've been saying for a long time. Now we can focus our energy. Engineers aren't doing all these crazy projects. Let's focus on what actually can move the needle."
Harvey is no stranger to racing under pressure, and perhaps he'll take solace from Felix Rosenqvist's trajectory at Arrow McLaren – where he finished 21st in the championship in his maiden year in 2021, but rebounded into the top 10 last year and was one of the stars of the season.
RLL would be able to move on from Harvey for 2024 if it so chooses. The power is in Harvey's hands to prove he deserves this chance and that he belongs at this level and in this series.