Colton Herta has signed a "multi-year" contract extension with Andretti Autosport beginning in 2022, softening any speculation he could leave IndyCar for Formula 1.
Herta won two races in his rookie year in 2019, and then became Andretti's most consistent threat for the title in 2020 as he finished third, while the team as a whole struggled to adapt to the aeroscreen device implemented at the start of that year.
In 2021, Herta was caught in a crash on the first lap of the Barber race and had a wheel bearing issue rob him of a top five in Texas, but a dominant victory in St Petersburg started discussions from those in and outside the IndyCar paddock that Herta deserved a chance at Formula 1.
He raced as Lando Norris's Carlin team-mate in MSA Formula in 2015, and did one more season in Britain and Europe before he returned to America to rejoin the Road to Indy for 2017.
This extended Andretti IndyCar deal wouldn't appear to halt him testing in F1 but looks to preclude any long-term move in the near future for the 21-year-old.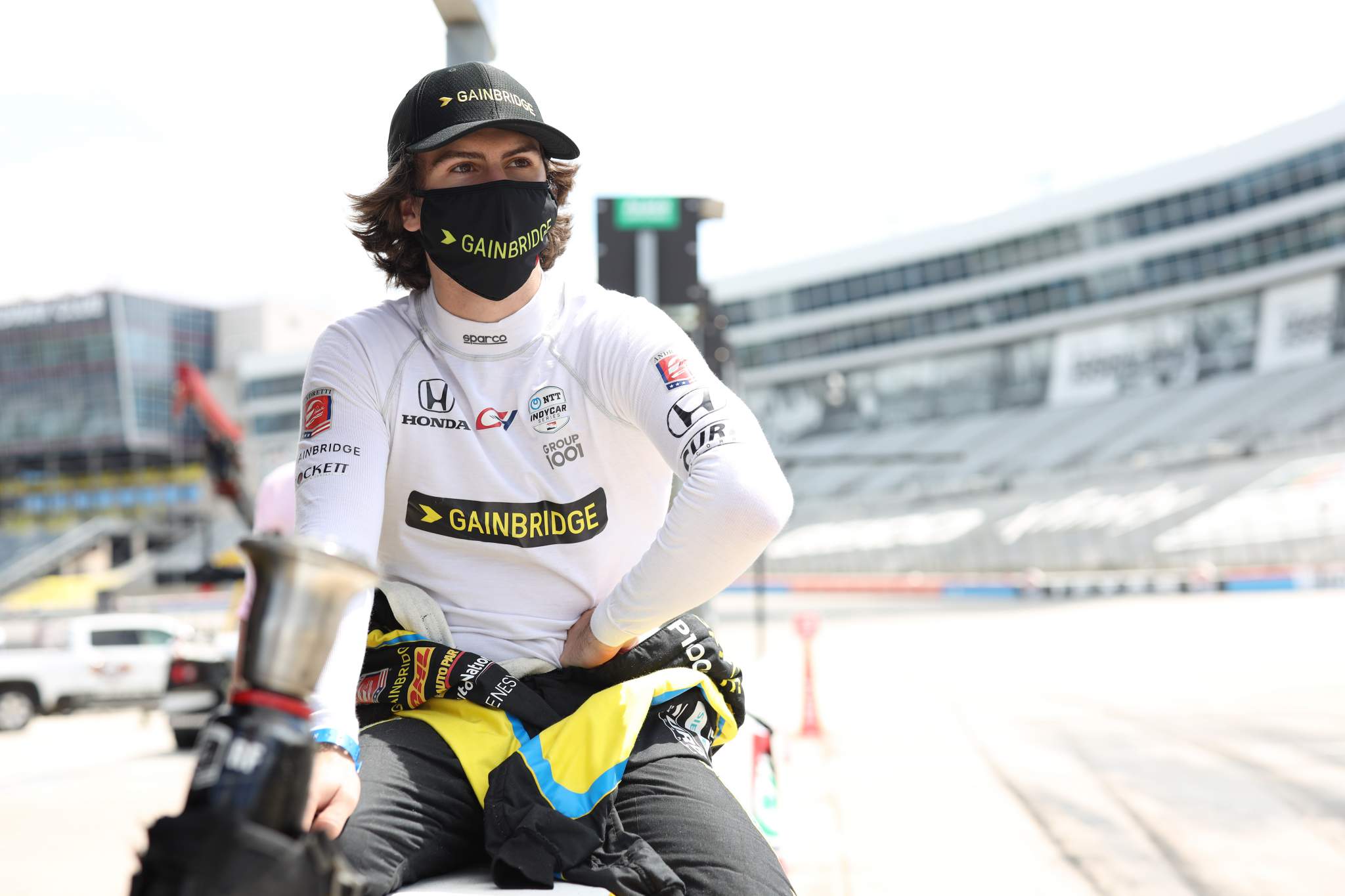 "I'm incredibly happy to be back with Andretti Autosport for the next two years," said Herta.
"I've grown so much with this team, so it was a no-brainer when I got the chance to re-sign with Michael," said Herta.
"With the support of Dan Towriss and Gainbridge [Herta's sponsor also signing "multi-year"], there's no doubt in my mind that we'll be threats everywhere we go."
Herta had initially joined IndyCar in the Andretti-affiliated Harding Steinbrenner team for 2019, but after being a hot property on the market and discussing his future with other teams, he was brought in-house by Andretti for 2022.
On extending his stay further, team chairman and CEO Michael Andretti said: "We're excited to officially welcome Gainbridge and Colton Herta back to the Andretti Autosport family for years to come.
"Colton has already shown so much potential in the short time he's been in the series and having a great partner like Gainbridge recognise and support that potential is great for everyone.
"If the start to the 2021 season is any indication of the future success for the 26-car's program, I think we have a lot to look forward to over the next few years."