While the phrase is unlikely to catch on, IndyCar is currently in a period I like to call 'hushed Herta'.
It's the term I give to a period of time – usually the IndyCar off-season but it can reoccur – where Formula 1 teams have become distracted with other things for long enough to not be linked with Colton Herta for a while, therefore leaving him to concentrate on his IndyCar season (where he would insist his focus always is anyway).
I really like these periods because, as much as I want to see Herta get a proper chance in an F1 car, it's also nice just to actually focus on what Herta and his Andretti Autosport team is doing and attempt to unpick that for a while, rather than speculating about what might be in the F1 futureverse.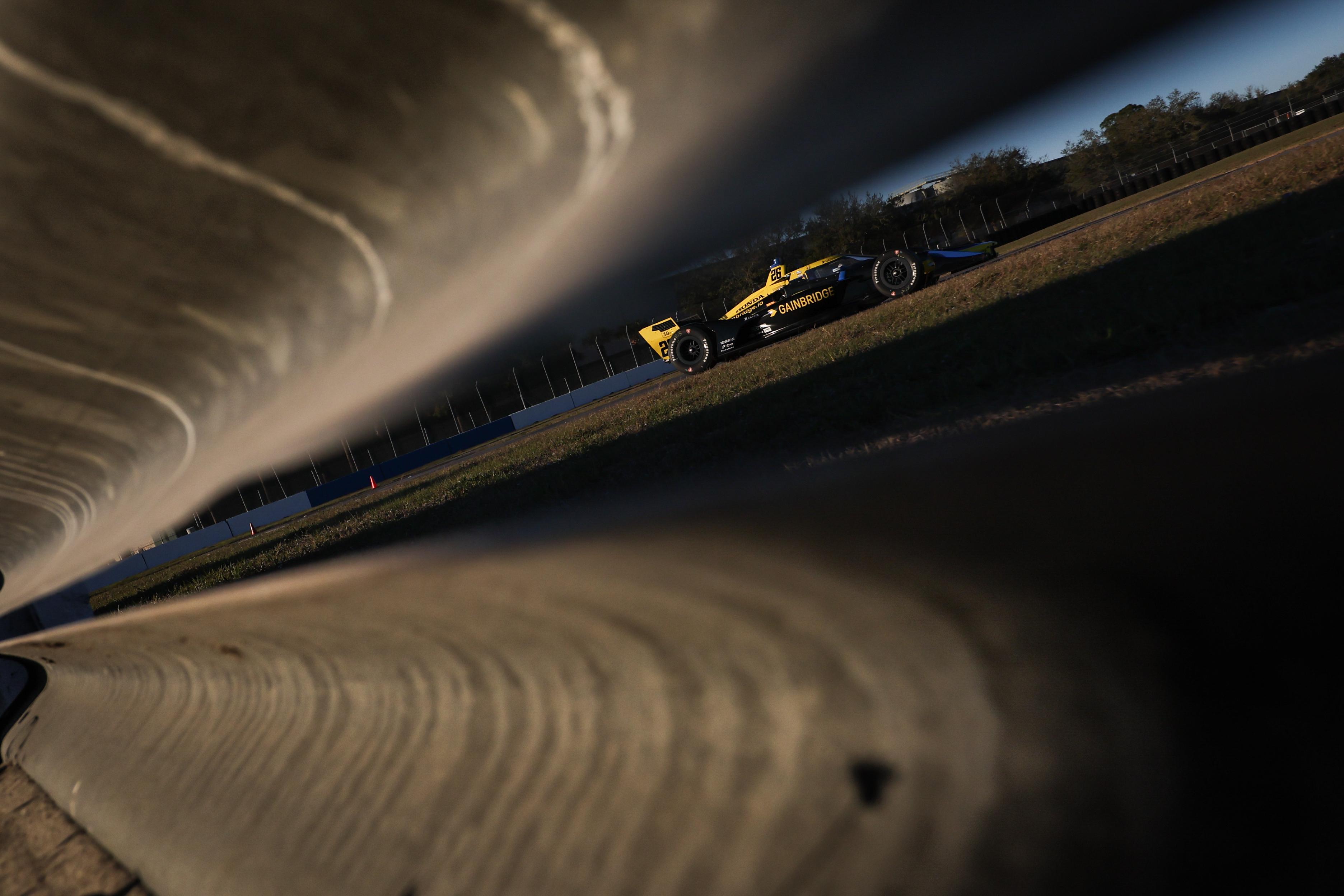 After all, his recent run in IndyCar is, on one hand, the reason he isn't in F1 – because his results haven't earned him a superlicence. But also, on the other hand, F1 teams haven't let that lack of results put them off and they still rate him extremely highly, clearly.
In IndyCar at least, there are such extremely high expectations for Herta, who at 22 is entering a mind-blowing in the context of his age fifth season of his IndyCar career.
He's a victim of his own success in that his peaks have been as high or higher than those hit by some of the most well-respected drivers outside of F1.
The consistency isn't quite there yet, but when you consider he is two years younger than his new team-mate Kyle Kirkwood, who starts his second IndyCar season in 2023, there surely has to be a moment of realisation or at least acknowledgement that we're dealing with a driver very much still evolving and growing.
That being said, he's still really only got two goals ahead of this season and you can comfortably predict what those are.
"I think everybody would say that they want to win the championship," Herta tells The Race during an exclusive interview in the lead up to this weekend's St Petersburg IndyCar opener.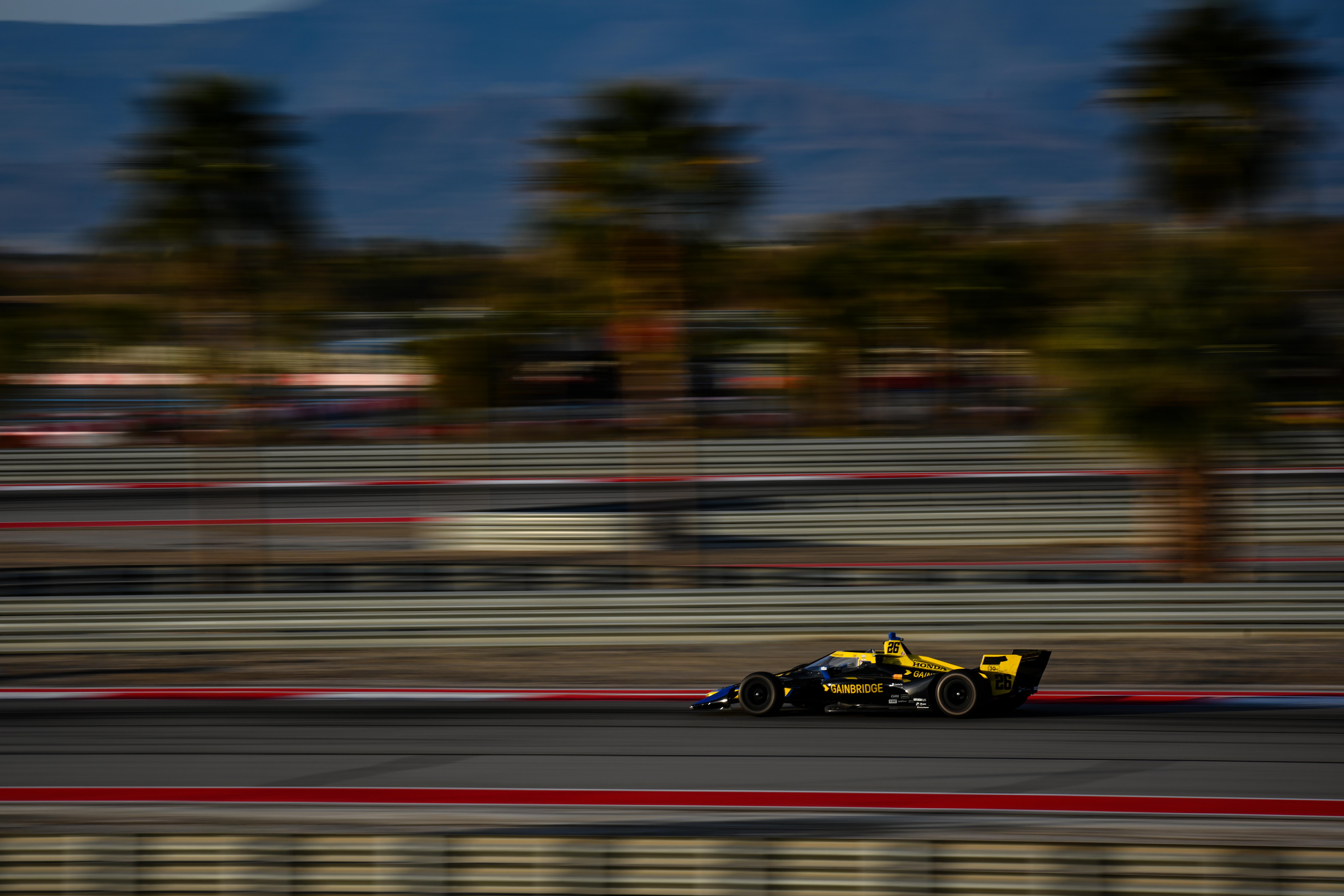 "But I think the better approach is just taking it race by race. Not really expecting too much, and not really paying attention too much to the points, but more about what the next race is, and try to get the most out of that, and then continue onto the next one, and the next one, see where we're at by the end of the year.
"So there's no real kind of major expectation.
"Obviously, I would like to win the championship. I'd like to win the [Indianapolis] 500. I'm not saying I don't want to do anything like that. But I think a little bit of a different approach with just focusing on the races."
There's a reason for that focus on race weekends. It's because execution has been an issue which has plagued Andretti for some time.
Whether it be its strategy calls, reliability or general decision making, it has been found lacking and that's often pinpointed as the biggest reason for its sub-par results compared to the likes of Team Penske and Chip Ganassi Racing, given the likes of Herta and Alexander Rossi in the past have praised the speed of the Andretti cars.
The problem with race execution, and analysing after the fact, is that it's not always easy to know how to replicate decision-making made under pressure and to alter the process. It's a complicated task. It's something that seems like you have to go through to learn, but it can also be studied according to Herta.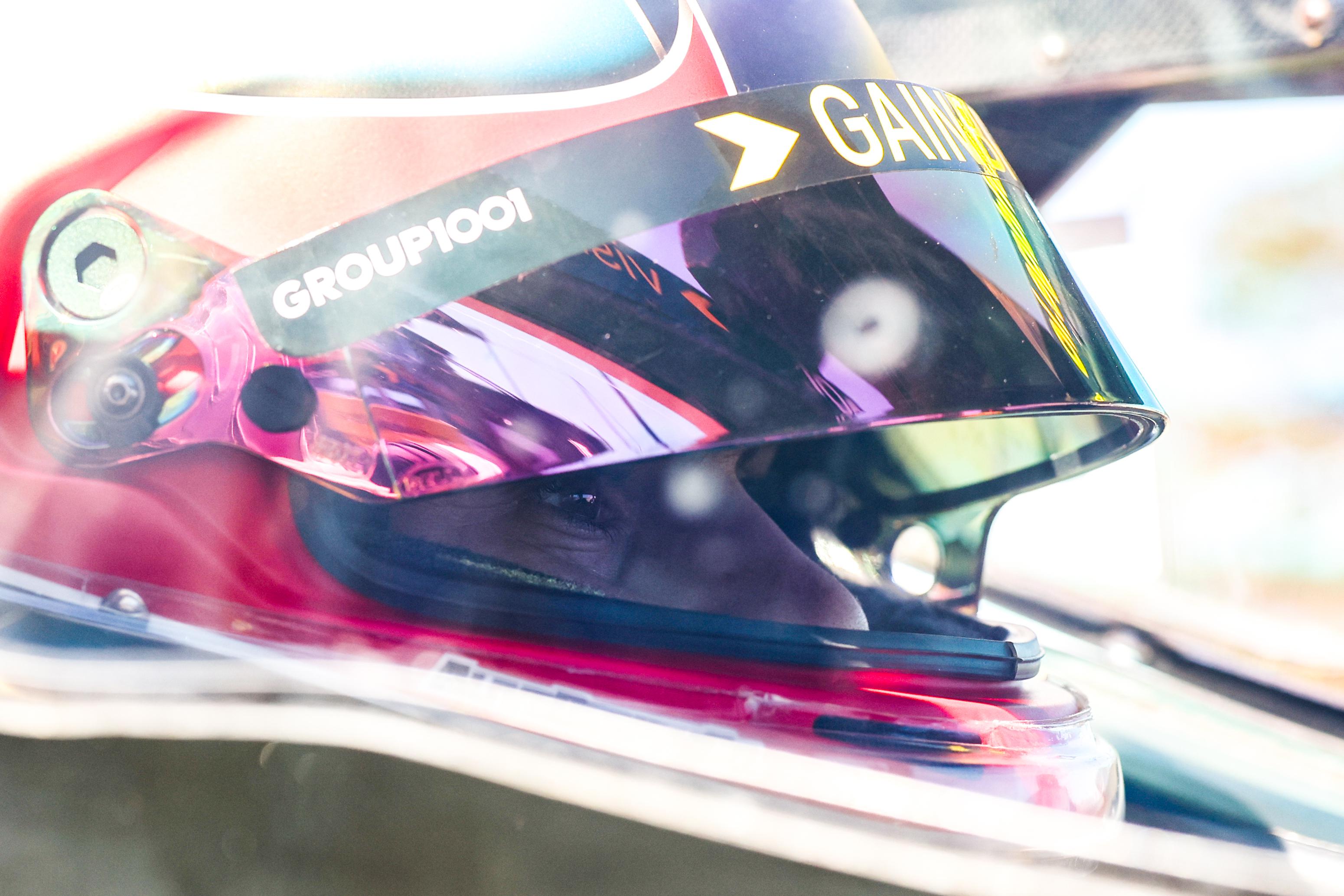 "It's something that you can definitely go through, going through the race weekend, watching the practice sessions, listening back to the intercom, going back through the races and qualifying and really understanding where the problem was on some of those troubled weekends that we had," Herta adds.
"Whether it was me making a mistake, somebody else making a mistake, kind of understanding where the majority of mistakes were coming from and tackling the issues there.
"It's also just good to go back through it and understand for yourself because there's always something even on the race weekends where you think it's perfect, you qualify on the pole, you win the race, there's still some value in going back and understanding what you can still do better."
Herta was part of a disappointing Andretti stable in 2022, which had its two leading drivers – Rossi and Herta – finish tied on points in ninth and 10th in the standings.
Part of that was down to execution, and part of it was certainly down to a change in Firestone tyre compounds on road and street courses that Andretti failed to get on top of and therefore didn't have the crushing peak performance it was capable of in 2021. As always with Andretti, there was some misfortune and reliability issues, too.
Herta is lucky enough to have worked with the same engineer for his five seasons, Nathan O'Rourke, who is also one of the most respected. Where the gains really come from though is that Herta and O'Rourke are able to be brutally honest without alienating each other, or being too harsh. Both are laid back in that sense.
It means working on issues like adapting to the tyres is easier with everything out in the open and the Thermal test appeared to be good progress for both the Andretti team and the Meyer Shank operation it has an engineering tie-up with.
In a wider sense, the consistency issue is one that's been one levelled at Herta. In fact, he's faced it before, when he decided himself that his 2019 rookie year had been too up-and-down, and in 2020 Herta was far more consistent. It's no stroke of luck that follow-up season provided his best IndyCar finish to date.
The 2021 season was a step backwards as Herta was perhaps too win-focused – certainly an accusation that can be levelled at the team also, although a string of retirements and bad luck didn't help – whereby a team or driver can be so desperate to take a win when there's a sniff of one that it actually works against them, for example with a crash out of third in Nashville or from third at Long Beach in 2022.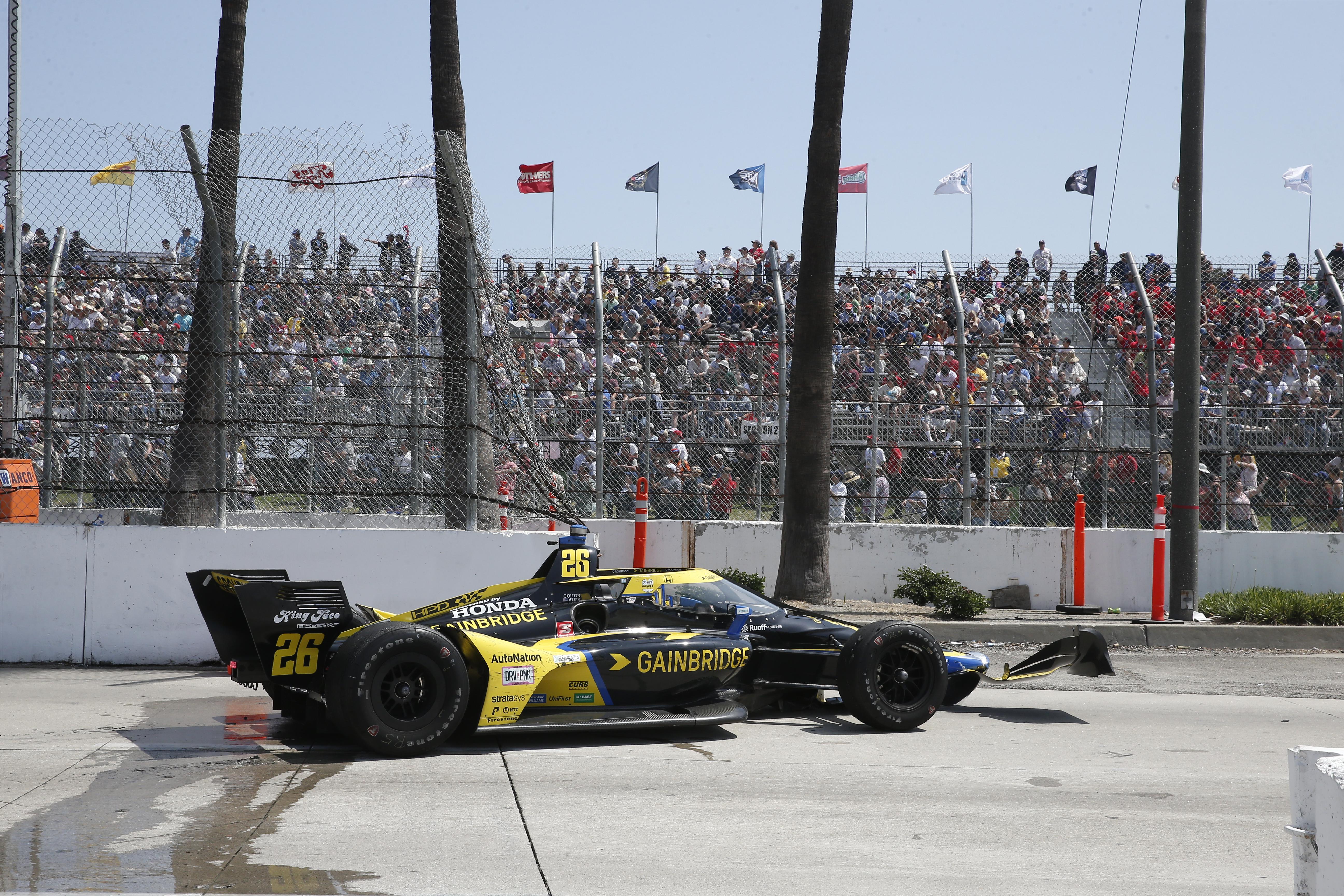 There were, however, generally fewer of those errors in 2022 yet there's still work to do, and Herta's aware of the trend towards consistency in the series. The Race asks him if he'd paid much attention to Josef Newgarden winning five races but being beaten by his team-mate Will Power with one win last year.
"It's pretty incredible you could have a guy that won five races and didn't win the title and Power, who probably finished on the podium 70% of the time, did," says Herta. "So it just shows that consistency is key.
"That's kind of been the way of a lot of guys in their championship run. Obviously, you need some points, you need to have some good finishes to get a big point haul.
"But it's more about getting the most out of the bad week and I feel it's the biggest thing, weekends where you have no chance of winning, you maybe have a car that could finish in the top 10 and if you drag it up to a seventh, or sixth, that's kind of where the championships are made. That's where the bread and butter is really."
This is another sign of Herta's ability to be honest with himself and learn. Another incident springs to mind when he lunged at Scott McLaughlin for sixth at Barber last year, and in explaining the incident after the fact he said his race was toast, when if he'd been more patient and not hit McLaughlin he would have been at least six points better off and perhaps more.
It's not the sort of single result that changes a season, but a mindset that can lead to multiple incidents of lost points and therefore much bigger issues.
But fans of Herta will be very happy to hear what he has to say next, when he's asked about how difficult it is to settle for results.
"That's probably the hardest thing, is to be content with getting a seventh place," he says.
"We're all really competitive people, especially if the goal is to win every race, even though it's unrealistic. You kind of go into each race weekend with that mindset, right? The goal is to win.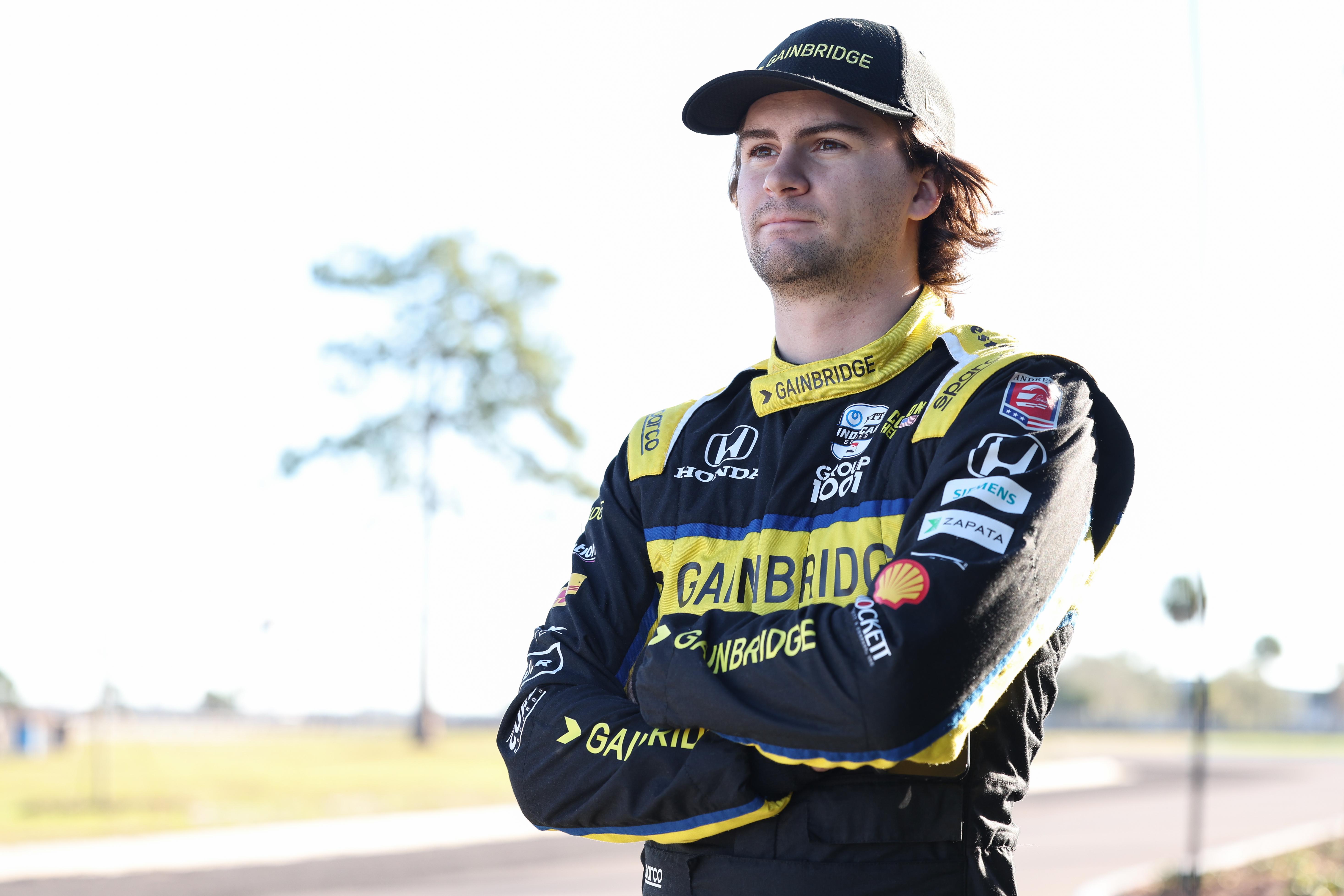 "And then through the weekend, it might change. If the car is not handling well, and you're making mistakes, you need to step back and say, 'This is maybe not our weekend'.
"Not going to stop trying, obviously, but still kind of understanding, maybe this isn't the weekend that we're going to win, maybe we need to get a fifth place, or sixth place and get out of here and get to the next one."
It's that kind of strategy and mindset that's been adopted by all of IndyCar's recent champions, so if Andretti can also be a bit more consistent and give Herta a better car more of the time, he'll be back in the hunt.
He's heading into 2023 in a good place knowing where he and the team can improve and, while there's very few alterations at the team, on Herta's side he's moved around 2000 miles, from California to Nashville, in part to be much closer to and on the same time zone as Indianapolis, which can only be a good thing for his preparation with Andretti.
No doubt there will be plenty of distractions through the year when 'hushed Herta' dissipates and the latest F1 team wants him. But a better IndyCar mindset will likely lead to the superlicence he needs.
So while it's nice as part of the media to have a chance to ignore the F1 hype and analyse his IndyCar situation, it should also be Herta's focus if he wants to get that F1 chance he deserves.
In the meantime, look out. Herta's constantly proven he's able to learn from errors and improve as a driver. Altering his mindset and having a car to challenge might have taken longer and caused plenty of headaches but, after signing a five-year deal to drive for Andretti, everyone involved needs to make this work.
Herta makes it easy to forget he's only 22 and perhaps he deserves more slack given his age and experience. But his ability, and the fact he's the most experienced IndyCar driver on his team, ensures the eyes are on him all the time.