Marcus Ericsson is a driver who has always had his doubters.
Whether it be interpreting his years of propping up the Formula 1 grid with underfunded or competitively-challenged teams, to a relatively low-key start to his IndyCar career, people love to judge him.
Now, a year on and well and truly in championship contention, he heads back to the the place where IndyCar really sat up and took notice of him: Nashville.
Before that a string of underrated performances from tricky qualifying positions largely went unnoticed.
His first IndyCar win in Detroit was deemed by many to be Will Power's race to lose before an electrical glitch late on handed Ericsson the lead (which he still had to battle to hold on to, it wasn't given), and Ericsson came up short in an incredible drive at Mid-Ohio where he erased a 20 second gap to leader Josef Newgarden, and with one more lap might have won.
But after Nashville 2021, you could no longer doubt this driver was here to be a title contender.
That incident between Ericsson and Bourdais just before the restart 😮pic.twitter.com/dlcpANvmmx

— The Race (@wearetherace) August 8, 2021
Coincidentally it did take some luck to get there. He famously crashed into – and over – Sebastien Bourdais in the opening stages, but pitting after that gave him a strategy advantage and that, coupled with some bad luck for race-long dominator Colton Herta, allowed Ericsson to jump to the lead.
What happened next really established his credentials. Herta had destroyed everyone all weekend, passing in the most ridiculous places others wouldn't dream of earlier in the race. He'd already won a street race that season and would later win another, amid rumours of his own switch to F1.
Herta pummelled Ericsson for what felt like half the race, but he resisted the pressure with excellent defensive driving – which we'd see again in his Indianapolis 500 win this year – and that has led to 2022 title rival Power calling Ericsson the best racer in the series.
"It was a bit of a breakthrough for sure," Ericsson tells The Race of Nashville last year.
"I had Detroit, for me that was the biggest breakthrough to get that win and get that wait of not winning a race for eight years off my shoulders.
"But I think for the paddock, and for everyone watching maybe, the Nashville one was the biggest. Because I had Mid-Ohio where I was really strong all weekend and then Nashville, the way I managed to win that race.
"Again, we were a bit lucky with the yellows there, but the way we managed to hold up Colton, no one else could do that that day.
"It was definitely a sort of a breakthrough for me, that second win. And I bring a lot of good memories from that going into next weekend."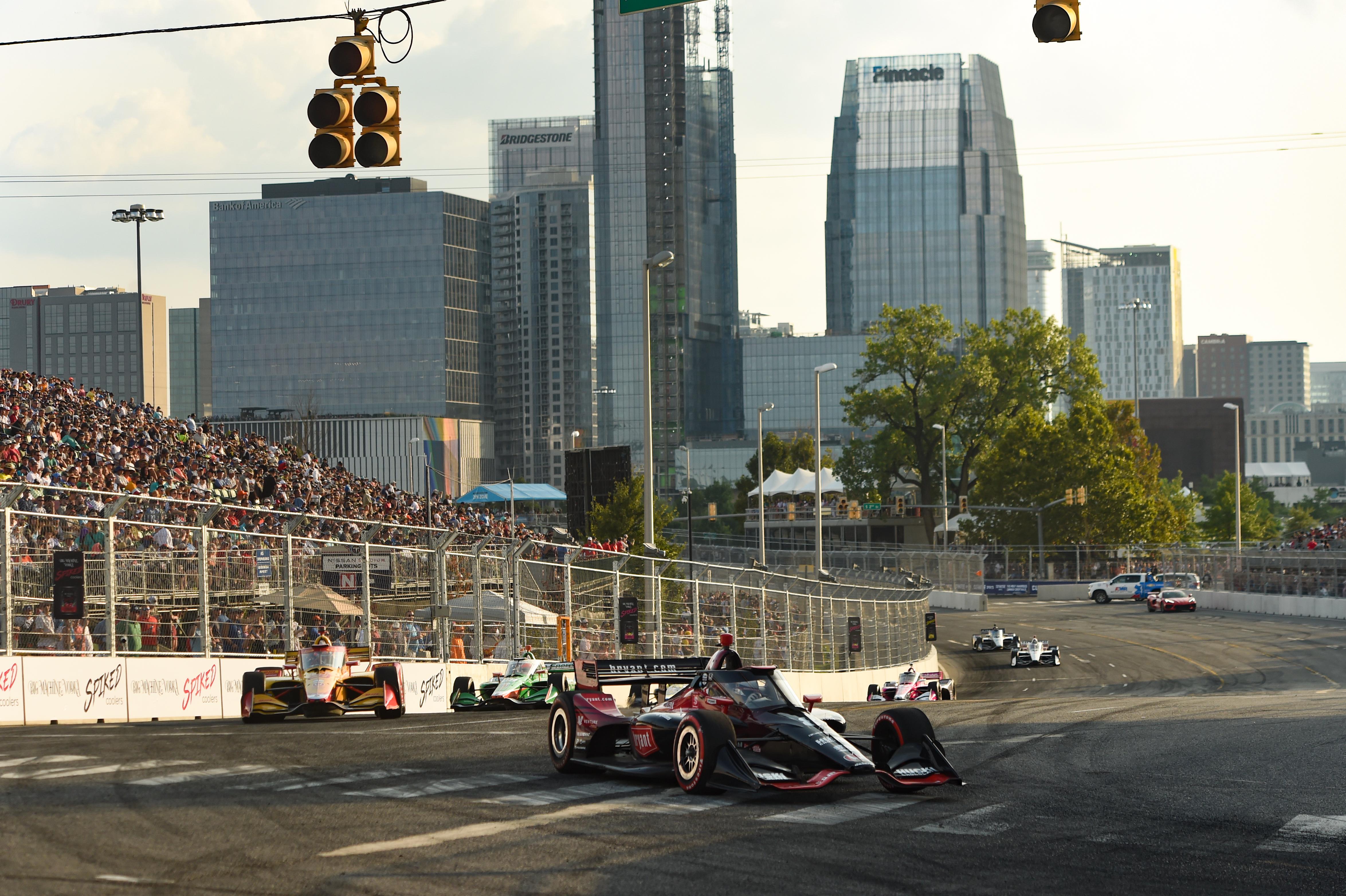 Looking at Ericsson's street course results this year, and the fact that Nashville did take some good fortune to get into position, you might doubt his chances this time around. But it's not that simple.
He might only be fourth in the series for street course points scored. But in St Petersburg he was on for at least a top-five when he had an unsafe pit release penalty that sent him to the back of the field – and he still recovered to ninth.
He was fighting for a win in Long Beach when he delivered an out-of-the-ordinary mistake and spun. And then in Detroit, he didn't get his usual time for studious preparation because he was dragged from pillar to post for media commitments in celebrating the Indy 500 victory, and still finished seventh.
"I think we've been really strong on street courses this year, and I've been really strong on street courses," he says.
"Both St Pete and Long Beach, I felt like we were the strongest cars on race day in both those races.
"St Pete we got that pitlane penalty, which was very harsh. And then in Long Beach it's going to be a podium, at least, maybe even challenge for a win. Those two are quite similar.
"And then, Detroit, I think was a decent weekend off of the 500. Toronto again, we were strong all weekend really.
"So I'm going into Nashville thinking that's a great opportunity for us. And I think we need to, obviously, maximise points. But I think that's a great, great opportunity to win a race."
He needs to maximise the points because Power took the championship lead after last weekend's Indianapolis road course round where an engine failure in qualifying left Ericsson on the back foot again. The engine cannot be repaired either, but Honda has juggled the supply to ensure Ericsson's not currently on for a grid penalty in the remaining races.
And despite the worse possible strategy outcome Ericsson still came from 25th and last on the grid to 11th in last week's race.
He'd gone long on the first stint and because he was starting so far back he had more soft tyres than everybody else. With the long initial stint that meant if it had stayed green he wouldn't have had to save fuel and would have fresher tyres than his rivals.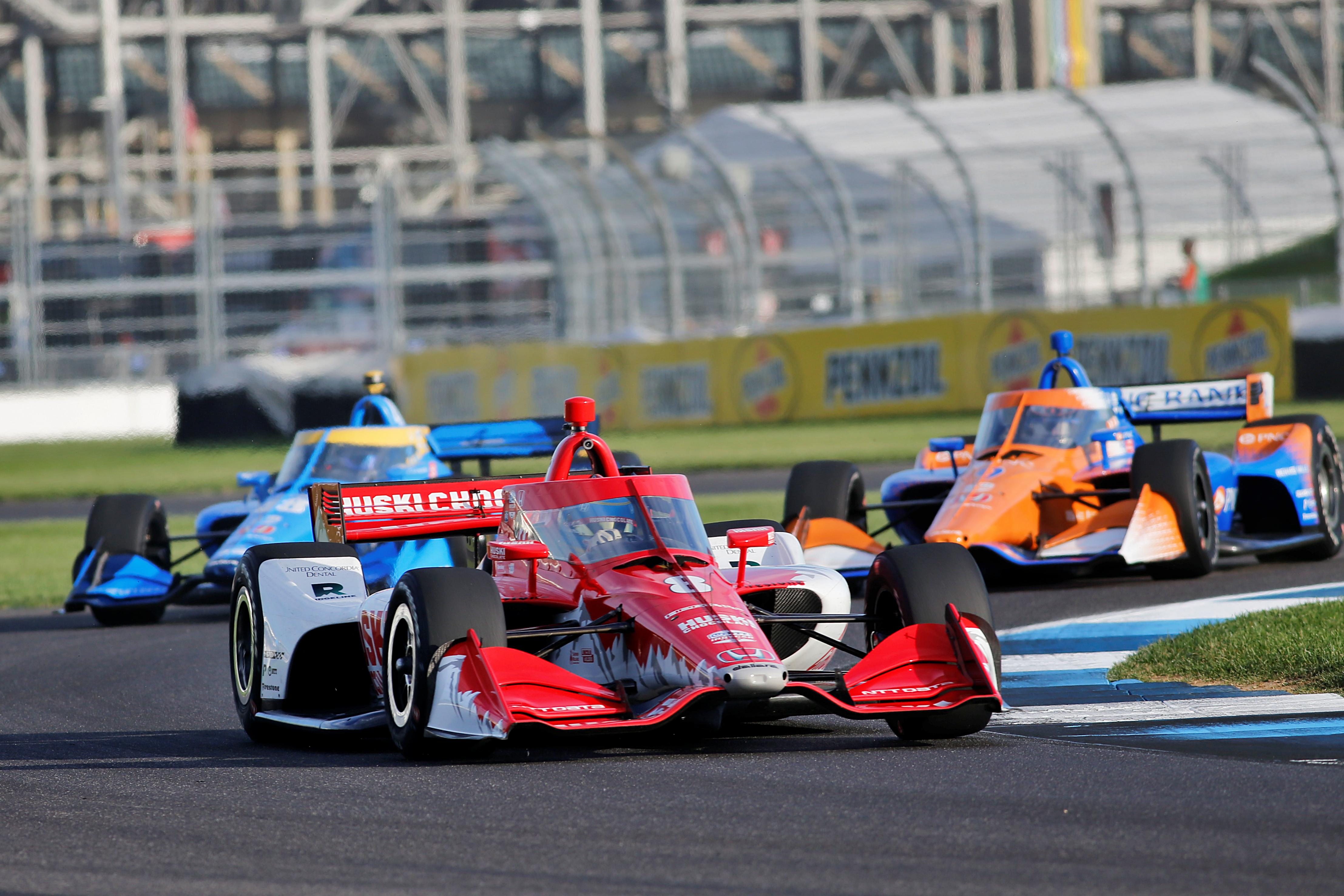 But shortly after that first stint a caution put everyone on the same strategy and mired Ericsson back outside the top 17 again. Still he was able to come back.
He also needs to maximise the points because Power, in true 2022 fashion, went from fourth to the back of the pack behind Ericsson and then a slightly more fortunate pit window allowed him to leap into the top five and he took a podium.
Earlier in the season Power had his worst qualifying run of his career, but he's constantly turned bad starting positions into top fives. He's finished inside the top four in 10 of 13 races this year.
"It's crazy, this year he's having," laughs Ericsson. There's no hint of belittling Power's performances though as there's a lot of respect between the two.
"He's obviously one of the best drivers, there's no doubt about that.
"But, like [at Indy], I see him behind me in the beginning. I'm like, 'alright, that's good. He's having a bad day. So at least that's good'.
"And then I look at the results, and he's P3! And I'm like, how did that happen?
"He is having that year, I guess, where he always finds a way to get back up front, and he's going be tough to challenge and beat now in the last four races.
"But we are nine points behind so it's still super close. So it's going to go down all the way down to the wire, I'm sure.
"There's six of us really that's going after it. Maybe Scott [McLaughlin, 81 points behind Power], if he tears up and wins, everything, maybe he can mix it up as well.
"But otherwise, six of us. It's going to be tight. It's all good drivers and good teams there. So I'm looking forward and I'm just enjoying being in that mix and being with those great drivers and fighting it out for the championship. I really enjoy that."
---
Points standings
Will Power 431
Marcus Ericsson +9
Josef Newgarden +32
Scott Dixon +38
Patricio O'Ward +46
Alex Palou +52
Scott McLaughlin +81
---
Ericsson's team-mate Scott Dixon is the highest scorer on street circuits while Ericsson's admission that McLaughlin is a challenger might not be as outrageous as it looks as we've got two road courses left and he's the highest scorer on those.
Ericsson is closely followed by Pato O'Ward atop the oval charts with Gateway to go and Newgarden has four wins and the series' best average starting position. There's a maximum of 54 points available per weekend, and last year all of Ericsson, Newgarden and Palou won races at the tracks we're heading to next.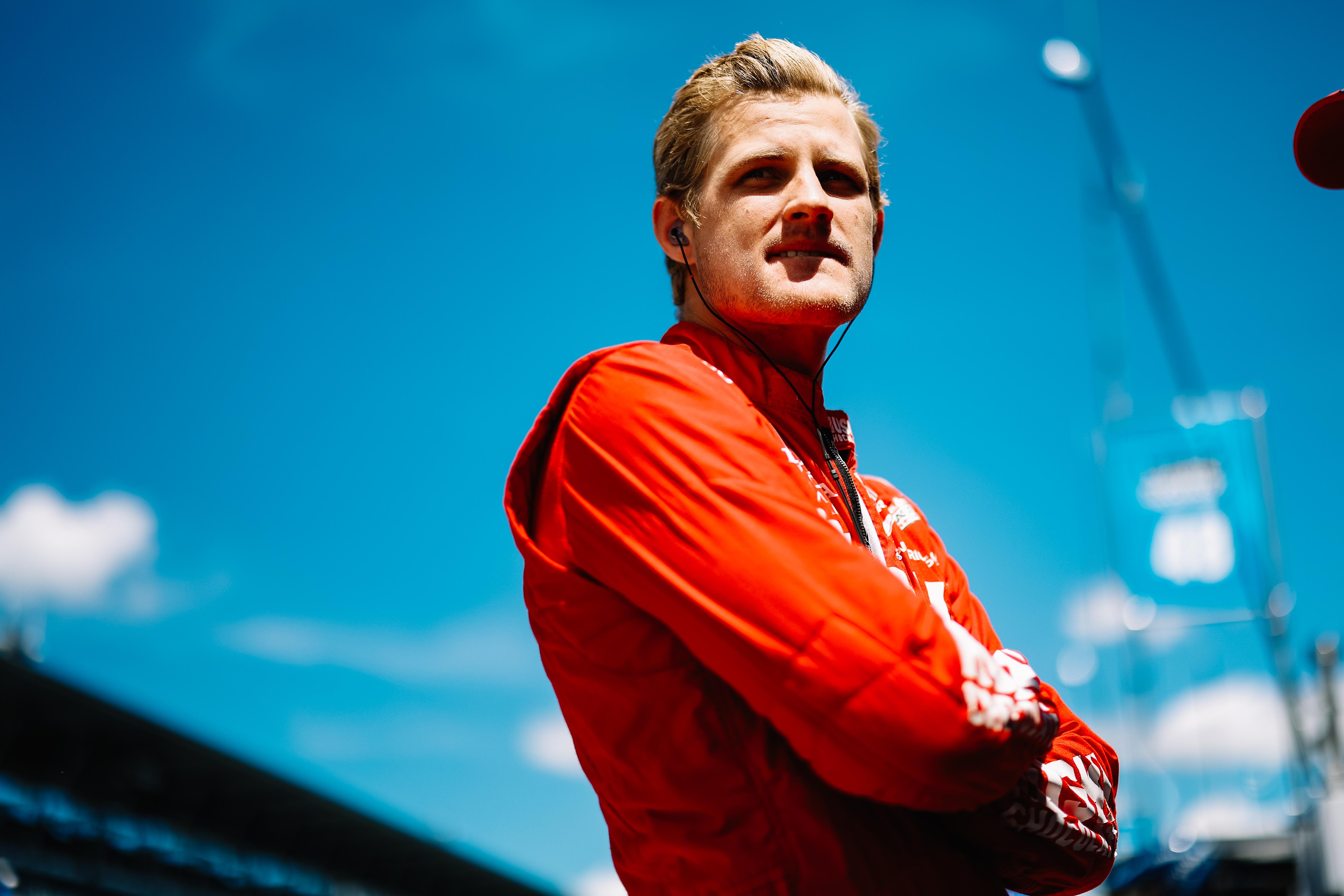 So trying to pick a winner is a bit like trying to pick what's going to happen next in the Alex Palou/Chip Ganassi/McLaren mess!
What is for certain is that Ericsson belongs in this elite group, and if people aren't going to accept that now they might never do so.
Now he has to try to become the first driver to win the 500 and championship in the same year since one of Ganassi's greatest past heroes: Dario Franchitti, in 2010.