Marcus Ericsson is set to avoid what could have been a crucial grid penalty in the final four races of the IndyCar season, despite his Honda engine that failed in the Indianapolis road course race being unrepairable.
Chip Ganassi Racing driver Ericsson pulled to the side of the road in qualifying with a power unit issue that meant he started from last, and despite a caution flag working against him he rose to 11th by the end of the race.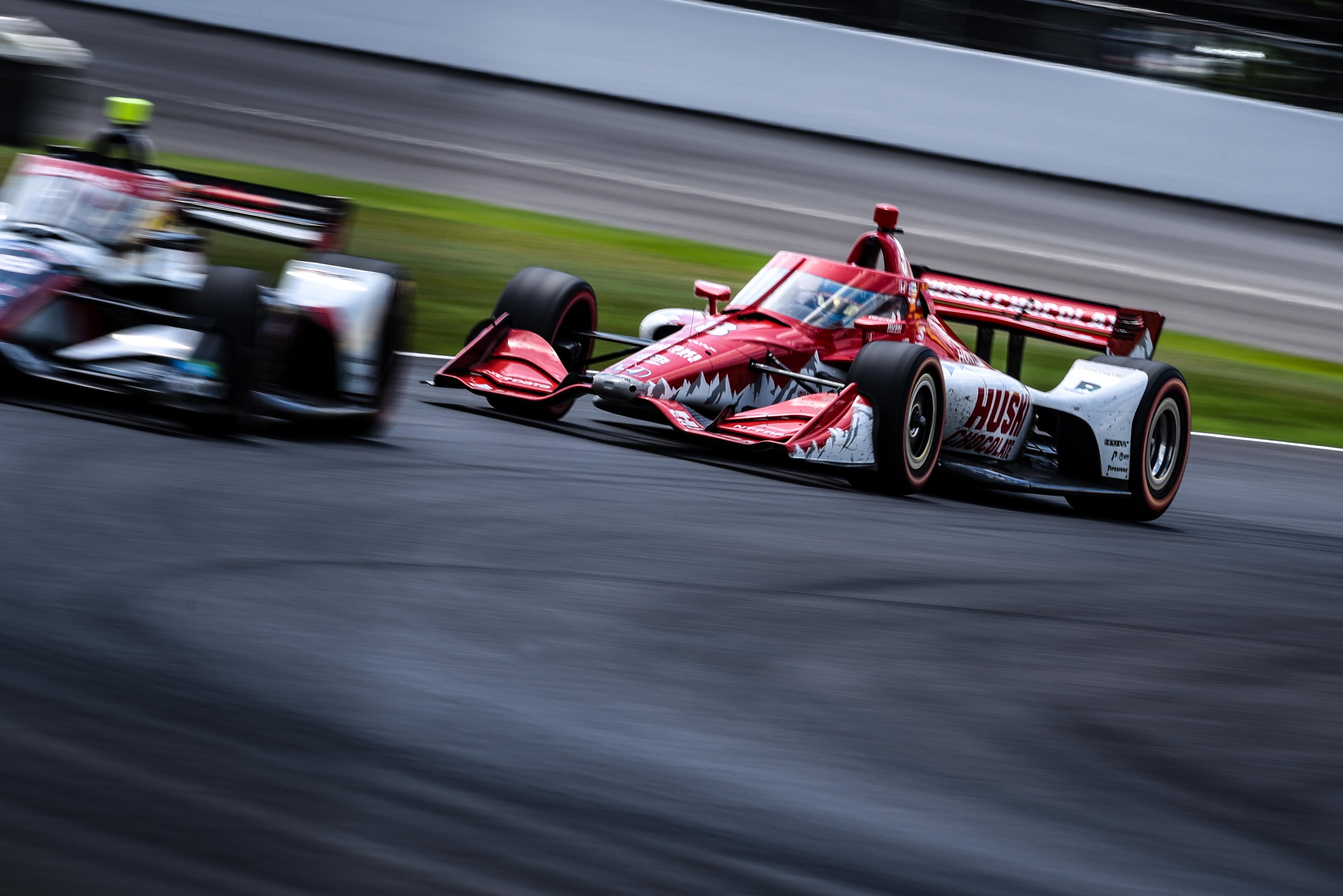 In IndyCar, each driver gets four engines that can cover a combined total of 10,000 miles in a year. IndyCar does not mandate how many miles each of the four engines can do.
Drivers will not get any penalties unless they take a fifth unit, which will almost certainly earn them a penalty.
Ericsson lost his third engine in Indianapolis, so his fourth has been installed and that's allowed.
Honda was due to install a new engine for Ericsson after the Indianapolis event, but was able to put it in before the race instead without breaching any rules. Ericsson should now be able to use this engine to the end of the season.
There are other drivers who have been penalised for engine changes this season, but for different reasons.
Colton Herta received a six-place grid penalty for the Road America race because he breached rule 16.5.4, which states that "once an Indianapolis 500 engine is fitted to a car, removal of the engine prior to the Indianapolis 500 race is an unapproved engine changeout".
Honda Performance Development evaluated Ericsson's failed Indianapolis engine early this week to try to repair it but it was not possible.
Ericsson lost the points lead to Will Power by nine points at the Indy road course having led the standings since winning the Indy 500 back in May.
He did win the next race IndyCar goes to, at Nashville this weekend, in 2021.
Coincidentally Ericsson's team-mate Alex Palou also lost a motor in his title winning campaign last year at the same Indianapolis race, and took a nine place grid penalty for Gateway, but still raced to the title.