IndyCar's Detroit Grand Prix was a spectacular event for Alexander Rossi. It started with him finally being unveiled as a 2023 Arrow McLaren SP driver on the Friday, before he went on to be one of the stars of the race with a second-place finish on Sunday.
For the Andretti Autosport driver on a 44-race winless streak, it's not the end result he wanted. But it felt like so much more than just a result.
It's true, in that 44-race run he's scored eight podiums including three second places, but Detroit felt different.
For the last two seasons he has been overshadowed on street courses by his standout team-mate Colton Herta, but last weekend he was clearly the fastest car in the Andretti stable.
The only way his three-stop strategy worked was by him having searing pace, something that may have been lost in the post-race interpretation of the fact that his strategy was advantageous.
Yes, it was advantageous, but for him to negate the 28-second time loss from a pitstop on track to the original race leader in just over 10 laps was nothing short of extraordinary.
Of course, people will look for a reason to explain this breakthrough and the obvious thing they will turn to is last week's announcement of his team switch.
"The announcement doesn't really matter to me personally," Rossi said after the race.
"We're here in 2022, trying to do a job for Andretti Autosport and Honda and all of our partners. That's the main focus."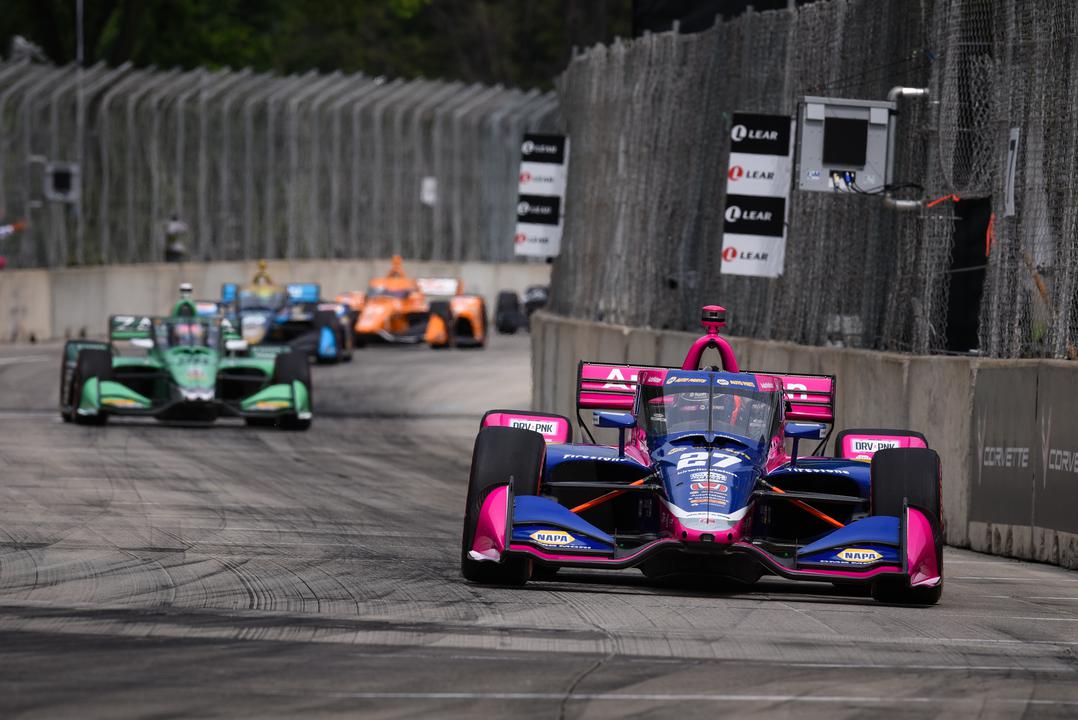 Makes sense. Rossi's known about the deal for some time, so why would it have a sudden impact on his performance in Detroit?
However, maybe there's another explanation for how it has helped. Here's what The Race IndyCar Podcast co-host JR Hildebrand thinks.
"I totally agree that in situations like this, either your car is good and you are making the most of it, or it's not, and you're not," he said on this week's episode.
"There are some other things that play a role there.
"I would say that his general demeanour did, however, to me did seem a little bit more relaxed, which even though he's known that he's had this deal in some way, shape, or form for a period of time now, I think getting it announced does let you just take a deep breath.
"Because in some respects it's not all just about actually getting your deal done. It's about getting it out in the open, it's about not having to answer the nagging questions about it.
"It's about, maybe, there being people on your team, if you're about to switch teams, that kind of know, but don't really know. And that can cause a little bit of tension."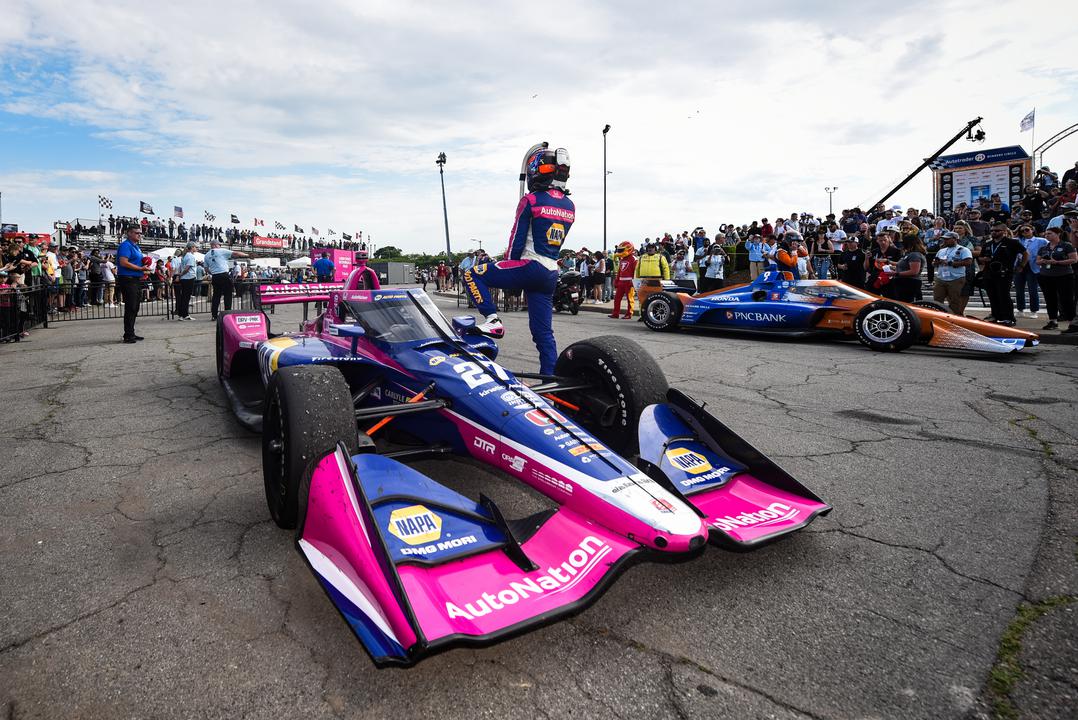 It's an interesting train of thought. Although Rossi may have had his 2023 deal done for a while, it's likely some in his team won't have known for sure, and perhaps knowing the future has freed them up a bit to head to Detroit to work in a better mental space when it came to prepping Rossi's car and working with him to extract the maximum over the course of the weekend.
Asked prior to the weekend if he was relieved at the deal announcement, Rossi said: "Yes and no. I think it's nice to not have to talk to people about it anymore, you all know.
"At the same time, like, this sport, you're only as good as your last race. It's all irrelevant. You have to go out there every practice, every qualifying, every race you have to execute, you have to prove why you should be here. That part of things doesn't change in my mind.
"But, yes, it's nice to not have to have the round of questions about this."
Like many things in the IndyCar Series, maybe it's a broader number of factors combining to release this weekend's performance.
A bit of the team just coincidentally turning up with a good car at the race this announcement was made. A bit of Rossi feeling free of the burden of questions on his future, and his team is now well and truly in the loop and able to focus on just having a great end to their partnership.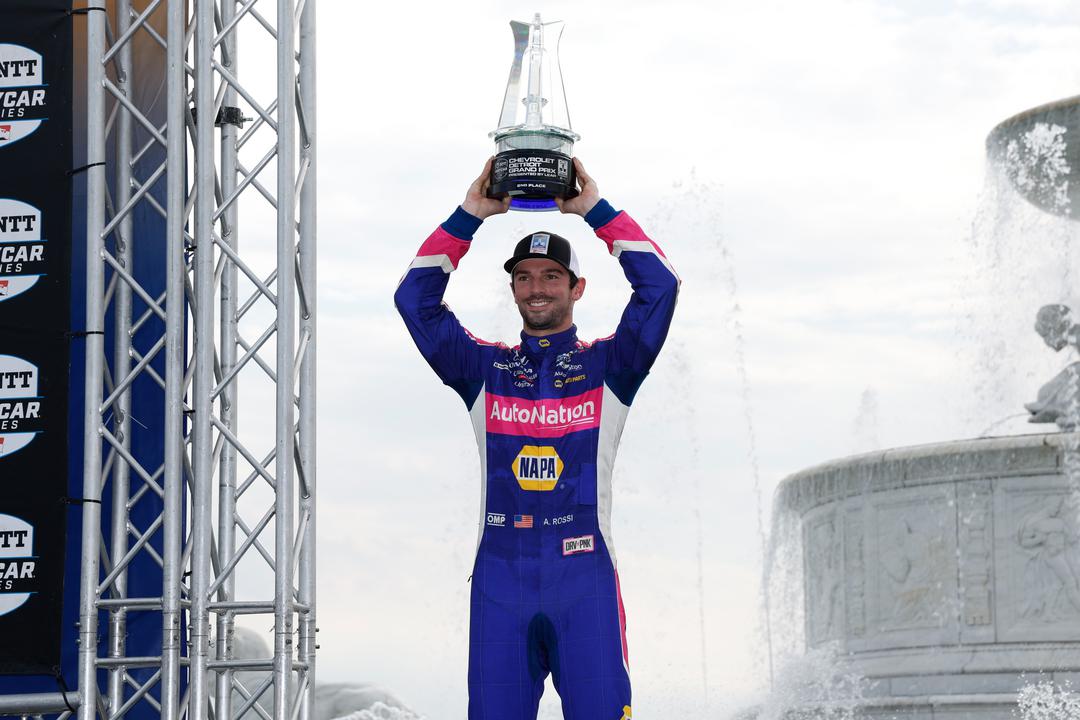 It might be easy for some to forget amid this barren run that Rossi won the Indianapolis 500 with the team at his first attempt and took seven wins prior to 2020.
There still doesn't seem to be a logical explanation for why 2020 onwards has been such a struggle.
He's certainly made some errors in this period – like crashing out of the lead at St Pete in 2020 – but he's also had some bad luck and pit errors outside of his control.
As per the Firestone Pit Stop Performance award, Rossi's pit crew are 18th in the series, while all but one of the six cars ahead of him in the championship have pitcrews in the top six, with Marcus Ericsson's group 11th.
That is measured on the shortest cumulative time in the pits per race, but it's still a good general measure for roughly where the crews are stacking up.
Perhaps the freedom of new surroundings is what Rossi needs to rekindle the form everyone knows he is capable of in IndyCar, and to hit the reset with a new team to help support that rebirth.
"This decision was made for me kind of last summer. It was clear that I was going to look at different options and explore what was out there," Rossi said prior to the Detroit race.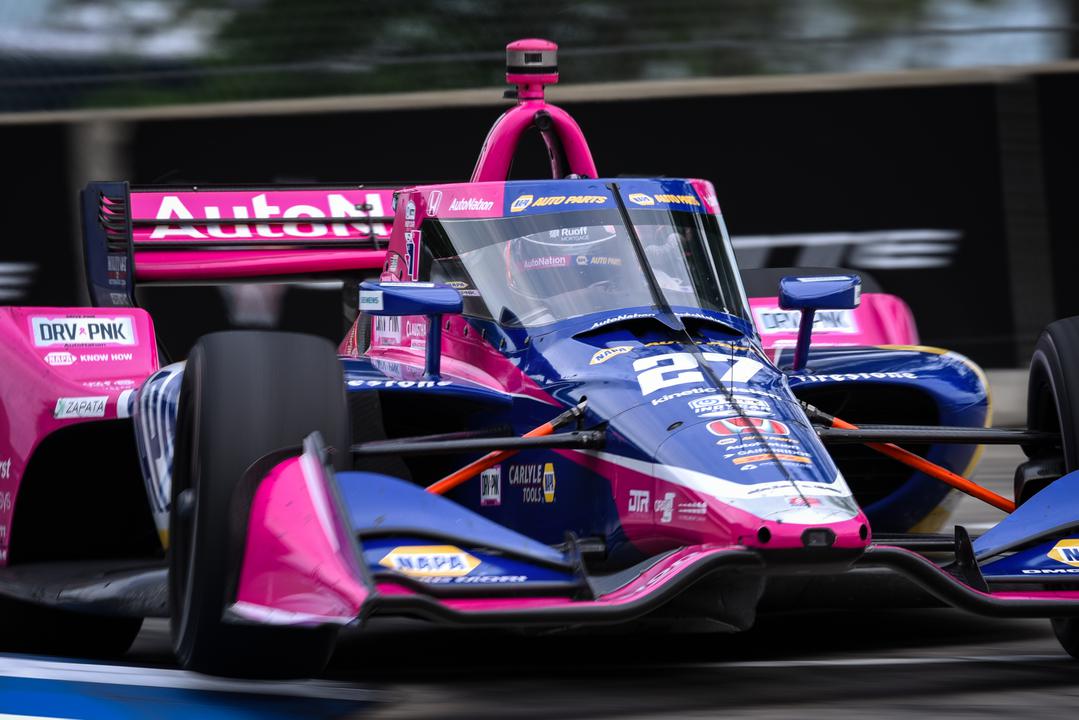 "I've driven for Andretti Autosport for a long time. Sometimes you need to change things, whether that's on a personal side, a professional side or the both combined. I think it was time for a change.
"Like I said, there were a lot of things that we accomplished that were very special, that I'll have memories of forever. They essentially gave me a base and established me in IndyCar to have a future in the IndyCar Series. I owe a lot to the organisation.
"Ultimately for me, it was time to do something different. I don't think there's a better pairing out there for who I am as a person and a competitor than Arrow McLaren SP."
And as Hildebrand points out on the podcast this week, there's no better way to see if Detroit is form Rossi can maintain than at the site of his last victory: at Road America, where he was crushingly dominant in 2019, and which hosts the next round this weekend.